More '69 International Scout 4x4 Episodes
Xtreme 4x4 Builds
Parts Used In This Episode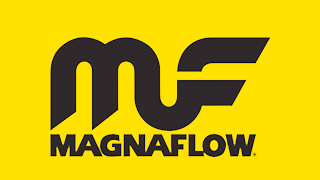 Magnaflow
Exhaust System, Hot Rod Kit, Header-Back, Stainless Steel, Natural, 2.25 inch Diameter, Universal, Kit., Polished Stainless Steel Muffler.
Bushwacker
Cut-Out Flares fits '66-'77 Ford Bronco, '62-'81 Toyota Landcruiser.
CTEK Power Inc.
The D250S is a fully automatic battery charger for both solar cell and generator for 12V batteries.At the same time,it can seperate starter and consumer batteries in a multi-battery system.
CTM Racing Products
Dana 44 CTM U-Joints
Daystar Products International, Inc.
Daystar Products now offers a simple and economical way to upgrade a standard winch roller fairlead to work.
IH Only North
2.5" wide leaf springs for the front.
IH Only North
Front disc brake conversion package.
Master-Pull LLC
Master-Pull Winch Accessory Kit.
Master-Pull LLC
Winch Rope M-P Superline XD 5/16" X 100' 21,000lb. w/ H-D sling hook.
O'Reilly Auto Parts
Stock replacement brake calipers
Power Tank
Power Tank air system with ARB Connection Kit.
Ready Welder Coporation
Ready Welder II Case Includes : RWII High-Impact MIG Gun, Ten Feet of Cable, One Spool of Flux Core Wire, 300 Amp Ground Clamp, Two Battery Clamp, Extra Tips and Gas Hose Fitting, Ten Extra Feet of Gas Hose, Foam Lined Blow-Molded Tough Briefcase, AC to DC Power Converter, Supply to Drive Gun Controls When Connected to a CC Power Source.
Ruffstuff Specialties
Optima Battery Box, Dual, Lengthwise.
Rusty's Off Road
Coil springs - TJ 3" Rear.
Rusty's Off Road
Rear Trail Bumper - TJ
Summit Racing
Fuel Cell, Plastic, Black, 16 Gallons.
Warn Industries
Service kit for winch brake, solenoids and cables, solenoid cover with plug for the M8274-50 model winch.