On The Go:
Watch full episodes and shorts on YouTube, Facebook, Instagram and TikTok, plus connect with passionate fans.
Online:
Check out commercial-free options and our entire library of programs at www.POWERNATIONTV.com
At Home:
FREE on digital channels with Samsung TV Plus, The Roku Channel, and Pluto TV, or on over 100 regional affiliate stations. Check out our broadcast guide below.
Smart Phones and Tablets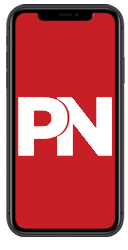 Apple iPhone, iPad & iPod Touch
Download at
iTunes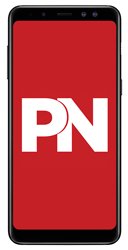 Android Phones & Tablets
Download at
Google Play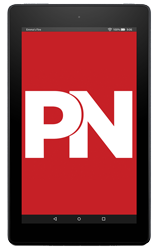 Amazon Kindle Fire Tablet
Download at
Amazon
Streaming Devices
Local Affiliate Stations
| | | |
| --- | --- | --- |
| Albany, GA | WALB NBC | visit website |
| Alexandria, LA | KALB NBC | visit website |
| Amarillo, TX | KFDA CBS | visit website |
| Amarillo, TX | KZBZ IND | visit website |
| Anchorage, AK | KYES MY | visit website |
| Augusta-Aiken, GA | ERDW MYNT | visit website |
| Augusta-Aiken, GA | WRDW CBS | visit website |
| Bangor, ME | EABI CW | visit website |
| Baton Rouge, LA | WBXH MY | visit website |
| Biloxi-Gulfport, MS | ELOX CBS | visit website |
| Biloxi-Gulfport, MS | WLOX ABC | visit website |
| Birmingham (Ann and Tusc), AL | WBRC FOX | visit website |
| Boise, ID | KNIN FOX | visit website |
| Bowling Green, KY | WBKO ABC | visit website |
| Burlington-Plattsburgh, VT | WCAX CBS | visit website |
| Cedar Rapids, IA | KCRG ABC | visit website |
| Charleston-Huntington, WV | WQCW CW | visit website |
| Charleston, SC | WCSC CBS | visit website |
| Charlotte, NC | WBTV CBS | visit website |
| Cheyenne-Scottsbluff, WY | NGWN NBC | visit website |
| Cincinnati, OH | WXIX FOX | visit website |
| Clarksburg-Weston, WV | WVFX FOX | visit website |
| Cleveland, OH | WUAB CW | visit website |
| Colorado Springs, CO | KKTV CBS | visit website |
| Columbia, SC | WIS NBC | visit website |
| Columbus, GA (Opelika, AL) | WXTX FOX | visit website |
| Dothan, AL | WRGX NBC | visit website |
| Evansville, IN | WFIE NBC | visit website |
| Fairbanks, AK | KTVF NBC | visit website |
| Fargo - Valley City, ND | KVLY NBC | visit website |
| Flint-Saginaw-Bay City, MI | WJRT ABC | visit website |
| Gainesville, FL | WCJB ABC | visit website |
| Grand Junction-Montrose, CO | KJCT ABC | visit website |
| Grand Junction-Montrose | KKCO NBC | visit website |
| Greenville-N.Bern-Washngtn, SC | EITN MYNET | visit website |
| Hattiesburg- Laurel, MS | HDAM ABC | visit website |
| Honolulu, HI | K5 IND | visit website |
| Huntsville, AL | WAFF NBC | visit website |
| Jackson, MS | WDBD FOX | visit website |
| Jonesboro, AR | KAIT ABC | visit website |
| Juneau, AK | KATH NBC | |
| Knoxville (on EVLT), TN | EVLT MYNET | visit website |
| LaCrosse, WI | WEAU NBC | visit website |
| Lake Charles, LA | KPLC NBC | visit website |
| Lansing, MI | WILX NBC | visit website |
| Laredo, TX | KGNS ABC/NBC | visit website |
| Laredo, TX | KYLX CBS | visit website |
| Lexington (on EKYT), KY | WKYT CBS | visit website |
| Lincoln & Hastings-Krny, NB | KSNB NBC | visit website |
| Louisville, KY | WAVE NBC | visit website |
| Lubbock, TX | KCBD NBC | visit website |
| Madison, WI | HMTV CW | visit website |
| Mankato, MN | KMNF NBC | visit website |
| Marquette, MI | ELUC FOX | visit website |
| Memphis, TN | WMC NBC | visit website |
| Meridian, MS | ETOK MYNT | |
| Minot-Bismarck-Dickinson, ND | KNDX FOX | |
| Monroe - El Dorado | KNOE CBS | visit website |
| Montgomery, AL | WSFA NBC | visit website |
| Myrtle Beach-Florence, SC | WMBF NBC | visit website |
| Nashville, TN | WUXP MYNET | visit website |
| New Orleans, LA | WVUE FOX | visit website |
| North Platte | KNOP NBC | visit website |
| Odessa-Midland, TX | NOSA MY | visit website |
| Omaha, NE | WOWT NBC | visit website |
| Ottumwa, IA - Kirksville, MO | KYOU FOX/NBC | visit website |
| Paducah, KY - Cape Girardeau, MO - Harrisburg, IL | WQWQ CW | visit website |
| Panama City, FL | EECP MYNET | visit website |
| Presque Isle, ME | WWPI NBC | visit website |
| Rapid City, SD | KEVN FOX | visit website |
| Reno, NV | KOLO ABC | visit website |
| Richmond-Petersburg, VA | WUPV CW | visit website |
| Roanoke-Lynchburg, VA | WZBJ MY | visit website |
| Rockford, IL | WIFR CBS | visit website |
| Savannah, GA | WTOC CBS | visit website |
| Sherman-Ada | FXII FOX | visit website |
| Shreveport, LA | KSLA CBS | visit website |
| Sioux Falls, SD | KSFY ABS | visit website |
| Springfield, MO | KYCW CW | visit website |
| Tallahassee, FL | WFXU MY | visit website |
| Tampa-St. Petersburg (Sarasota), FL | WWSB ABC | visit website |
| Toledo, OH | ETVG CW | visit website |
| Toledo, OH | WUPW FOX | visit website |
| Topeka, KS | WIBW CBS | visit website |
| Tucson (Nogales), AZ | KOLD CBS | visit website |
| Twin Falls, ID | KSVT-LP FOX | visit website |
| Tyler-Longview (Lufkin & Nacogdoches), TX | KLTV ABC | visit website |
| Tyler-Longview (Lufkin & Nacogdoches), TX | KTRE ABC | visit website |
| Waco-Temple-Bryan, TX | KBTX CBS | visit website |
| Waco-Temple-Bryan, TX | KWTX CBS | visit website |
| Waco-Temple-Bryan, TX | KNCT CW | |
| Wausau-Rhinelander, WI | WZAW FOX | visit website |
| West Palm Beach-Ft. Pierce, FL | WFLX FOX | visit website |
| Wichita Falls, TX & Lawton, OK | KSWO ABC | visit website |
| Wichita Falls, TX & Lawton, OK | KAUZ CBS | visit website |
| Wichita-Hutchinson Plus, KS | KSCW CW | visit website |
| Wilmington, NC | WSFX FOX | visit website |