More '03 "Dual Purpose" Jeep TJ Episodes
Xtreme 4x4 Builds
Parts Used In This Episode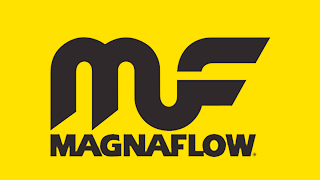 Magnaflow
2.250" Magnaflow stainless exhaust universal hot rod kit. Everything you need to build a custom stainless exhaust for your project, including pipes, clamps, hangers, and ball flanges. Spun converter for tight fitting applications sized per engine displacement. Factory replacement Catalytic Converter for Jeep Grand Cherokee with Hemi. Fully polished stainless steel flow through muffler. Fully polished double wall stainless steel tip.
[none]
Tera Flex Hemi mounts and "Belly Up" skid plate assembly. For installation of modern Hemi into Jeep frame, welding is required. Throttle pedal bracket for mounting drive by wire pedal in the stock location.
AGR
Hydraulic Ram Assist steering, complete kit for Jeep TJ, including older series steering box, along with new 8" ram, lines, pump, and fittings.
Squier Inc.
Wiring Harness for 50 state legal Hemi swap into Jeeps. As a complete replacement harness this kit allows you to swap a modern Hemi into your Jeep and make it 50 state legal for smog and visual inspections.