More '03 "Dual Purpose" Jeep TJ Episodes
Xtreme 4x4 Builds
Parts Used In This Episode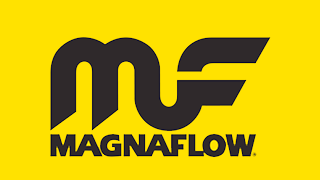 Magnaflow
2.250" Magnaflow stainless exhaust universal hot rod kit. Everything you need to build a custom stainless exhaust for your project, including pipes, clamps, hangers, and ball flanges. Spun converter for tight fitting applications sized per engine displacement. Factory replacement Catalytic Converter for Jeep Grand Cherokee with Hemi. Fully polished stainless steel flow through muffler. Fully polished double wall stainless steel tip.
[none]
14" Coil-over shocks valved specifically for Jeep TJ with rear 4 link and front 3 link.
[none]
High Angle CV style rear shaft to operate at angles in excess of 35 degrees.
[none]
Tera Flex Hemi mounts and "Belly Up" skid plate assembly. For installation of modern Hemi into Jeep frame, welding is required. Throttle pedal bracket for mounting drive by wire pedal in the stock location.
Advance Adapters
Atlas 4 speed transfer case. The popular Atlas series case with an additional planetary gear reduction housing mounted to the front. Allows the driver to quickly change from Lo range to Mid range without any binding. The twin stick design allows individual operation of both front and rear axle to perform front/rear digs with ease.
ARP
Chromoly high steer studs, hardened for strength with rolled threads.
BF Goodrich
BF Goodrich KM2 series 40" tires.
Damn Locals 4X4 Club
Damn Locals off road club located in Tracy City, TN.
Davey's Jeeps & Parts
Jeep wrecking yard specializing in insurance write off rebuildable Jeeps with salvage titles, and all Jeep parts.
Gen Right Off Road
4 Link rear suspension and 3 link front kit.Rear crusher corners with wheel base extension to 100".
Kilby Enterprises
Steering Box Skid Plate.
Northridge 4X4
CTM u-joints from Northridge 4x4, Chromoly upgraded axle joints with rebuildable bronze bushings.
Off Road Only
Dual Rate Sway Bar Kit for Jeep TJ, allows stiff sway bar when riding on highway, but can be dis-engaged for softer or flexible suspension by a flip of a switch.
Quadratec
Speed Glass windshield Lexan window with coating to prevent scratches.
Roark Fabworks
Rear support ring for Atlas series transfer case.
Solid Axle Industries
Dana 44 35 Spline axle assemblies for Jeep TJ equipped with ARB air lockers.