Music City Trucks Featured Projects
Music City Trucks Builds
Parts Used In This Episode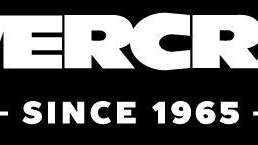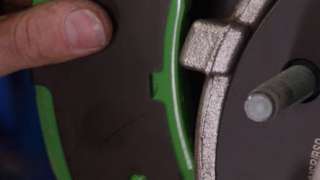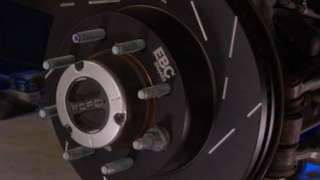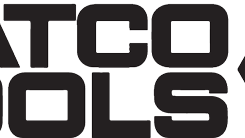 Matco Tools
MATCO Tools are the Official Tool Supplier to Music City Trucks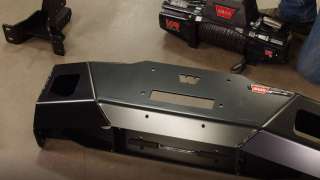 The Industrial Depot
Tools, Hardware, Shop Supplies
Episode Transcript
(Marc)>> You're watching Powernation!

(Marc)>> There's nothing like starting a project with a clean slate.

(Brandon)>> Work truck, work truck, work truck!

(Marc)>> We're taking our base model one ton hauler from Super Duty to super cool!

(Brandon)>> Are you thinking leveling kit, winch, steps, 35 x 12.50?

(Marc)>> And maybe a few other goodies. [ Music ] [ engine revving ] [ Music ]

(Brandon)>> Welcome to Music City Trucks. I'm Brandon Burke, and in the driver's seat we've got Jeremy from Carcass, and we're just getting back from a trip getting car parts for the shop.

(Jeremy)>> Right, we are in our brand new, I guess you could call it, 2021 work truck. It's our Ford F-350. It is a work truck, a true work truck.

(Brandon)>> Definitely a work truck. Vinyl floors, vinyl seats.

(Jeremy)>> Not a lot of glitz and glamor in this thing.

(Brandon)>> This is the most stripped out new truck I've seen in a long time.

(Jeremy)>> But this is what trucks started life as. They didn't have all this glitz, and glamor, and all these features. You had four-wheel drive, you had manual transmissions, you had manual locking hubs, and a vinyl seat cover.

(Brandon)>> If you don't mind, instead of parking this thing in the parking lot you can just swing it on into the shop.

(Jeremy)>> You guys are gonna take care of it?

(Brandon)>> I figure we'll spruce it up. Do something with the interior, maybe some seat covers, cause I like those Carhartt seat covers we got the dually. A little bit more aggressive tire, maybe a winch.

(Jeremy)>> I like the direction you're going.

(Brandon)>> No lift, leveling kit, but I don't like a lifted work truck.

(Jeremy)>> They're just not useable. I'll even deliver it for you since I'm in the hot seat. I'll drive it right in there for you.

(Marc)>> Well it may feel like we're a little blue oval heavy in here this year, but I know you guys have me pegged as a Ford guy, and although that may be true this one's not my fault. This is a company truck. It's actually the newest one in our fleet, and let's just say we need to bring this thing up to our standards. You're not Brandon.

(Jeremy)>> So Brandon and I went out to grab some parts and he opened the big garage door in the front of the building, and then he just kinda disappeared. So here I am.

(Marc)>> He does that sometimes. So, what did you think of the truck?

(Jeremy)>> It's a work truck. There's nothing fancy about it, but it should do us perfectly fine.

(Marc)>> This platform's fabulous. Ford knocked it out of the park with the Alumi-Duty's, and although this one doesn't have all the frills it has what we need. The four doors, and the diesel, and all that, but there's something to be said for a work truck. I just think there's something charming about them. Black textured everything, black painted bumpers, steel wheels, white paint. I just have a soft spot in my heart for these kinds of trucks, and there's definitely some room for improvement here. Any new vehicle for that matter, and I think I've got the right list of parts to get that done. We want to make sure that we do the truck a service by making it look cool, but then also allow the truck to do the service that we need it to do for us. So, some upgrades are gonna make it look better, and then also some things that'll make it work better as well. So, you think you can stick around for a few and give me a hand?

(Jeremy)>> I've got nothing going on. I'd love to help.

(Marc)>> Let's start with the winch.

(Marc)>> Well with mounting a winch there's typically a few ways you can go. You can make your own mount, make your own bumper, or you can buy something that's already made. Whether that be a big, fancy bumper or a mounting system like the Transformer mounting system from Warn. What's really nice about this is this is specifically made for this truck. So, it's gonna integrate into the factory bumper, and it just bolts into place. As for the winch we went with this 12,000-pound VR Evo. This is kind of a more modern winch. It's more waterproof than your traditional winches. It's got some cool features like a synthetic cable. You can actually remove the controls here and mount them separately, and it also has the ability to control remotely, which is kinda cool, with a wireless controller. We just need to get this all bolted together and get it on the truck. [ Music ] First thing is to remove the factory bumper bolts. Where was this, just chillin'? [ drill humming ]

(Marc)>> With the bumper out of the way we can remove the bumper brackets. [ drill humming ] [ Music ]

(Marc)>> The new inner brackets bolt in their place followed by the bumper, which gets sandwiched by the outer brackets.

(Jeremy)>> I think that's it. [ Music ]

(Marc)>> That thing looks heavy. [ Music ] [ drill humming ] [ Music ]

(Marc)>> Lots of room. This Warn stuff really makes it easy to get your truck where it needs to be to get the job done. Now all I need to do is get the battery cables connected and we've got ourselves a winch, and we didn't have to do too much to get it there. Now we have several other things that we want to do to this truck to get it ready, and before we know it this thing's gonna be out hauling pretty much whatever we want.

(Brandon)>> It's not just a step up from stock. We're thinking outside the box. We've got all the basics covered.

(Marc)>> Welcome back Brandon.

(Brandon)>> I had that thing with the stuff to do.

(Marc)>> Jeremy helped me get the winch mounted.

(Brandon)>> That actually transformed the front of this truck.

(Marc)>> See what you did there. So, we're just gonna continue doing stuff like that to the exterior before we get this thing on the lift. I figure we'll do the steps next.

(Brandon)>> That's just a 13 mil, right?

(Marc)>> Yeah, if you want to grab it, I'll go ahead and get down here on the floor. [ drill humming ]

(Marc)>> Side steps are probably one of the easiest upgrades, and it all starts by just loosening the nuts that hold the step brackets to the body. [ drill humming ] [ Music ]

(Marc)>> Somebody will buy those. Now we've got to take these brackets, and they're gonna bolt exactly where the factory brackets were bolted, which is pretty convenient. There's even a little padding on there so you don't rub the paint off of the body. [ Music ] The factory steps worked okay they're just...

(Brandon)>> Cumbersome off road and stuff.

(Marc)>> And they didn't look great. [ Music ] Yeah, that looks cool!

(Brandon)>> Summit's got everything! [ Music ] [ drill humming ]

(Marc)>> You know what I'd say?

(Brandon)>> What?

(Marc)>> That's a step up from the factory ones! [ drum roll ]

(Brandon)>> I was gonna say it looks kinda like the trimmer style.

(Marc)>> That was the idea, yeah.

(Brandon)>> That's actually...oh yeah!

(Marc)>> I feel like now that we should probably pull the mud flaps off. Maybe when we get it on the lift.

(Brandon)>> New shop truck means it needs a new toolbox.

(Marc)>> And not only is this a new out of the box, box, but this is a brand new box by a company named Decked. You've probably heard of them.

(Brandon)>> Yeah, they make all the slide-in storage systems for your pickup truck but since we have a goose neck in ours we can't run that system even though we'd like to, but this one's gonna do us perfect.

(Marc)>> This is more of a traditional toolbox, but it's got some other cool features too we'll get to in a minute. Let's get it installed first. [ Music ]

(Brandon)>> You couldn't do this on your own, unless you were Hulk. [ Music ]

(Marc)>> Alright, you ready? [ Music ]

(Marc)>> Let's check it. [ Music ] I think you need to bring yours forward just a little on the rubber to the edge of the rubber and you'll be even with me, and that should be enough. It's stuck to the rubber.

(Brandon)>> It came with this nifty little spacer card so you don't bust the back glass out. That's enough right there. [ Music ] Ready for the snack tray? That's literally what it's called. [ Music ]

(Marc)>> Do you need a toolbox for your toolbox?

(Brandon)>> If you're giving them out.

(Marc)>> Pretty cool, huh?

(Brandon)>> This thing comes with it don't it?

(Marc)>> Yeah!

(Brandon)>> Oh yeah!

(Marc)>> And my favorite feature of this entire box. You ready?

This is legit. A ladder, cause I'm short you know?

(Brandon)>> I thought you were six-two. TV height got ya.

(Marc)>> Let's pack it up.

(Brandon)>> That's cool!

(Marc)>> And then you just slide it back in.

(Brandon)>> Especially getting stuff in the middle of the toolbox.

(Marc)>> The stuff you could never get.

(Brandon)>> Especially when you have a goose neck trailer hooked up. That ladder's gonna come in handy. I like it! What's next?

(Marc)>> Seat covers!

(Brandon)>> When they say form fitted, they mean form fitted.

(Marc)>> Yeah but I'm wondering. You're the one that called Covercraft to get these right?

(Brandon)>> Yeah.

(Marc)>> Why didn't they have the gray ones?

(Brandon)>> They do. What are you downplaying the o-g Carhartt color?

(Marc)>> I kinda figured you ordered them for that reason. They do look good though.

(Brandon)>> They match the dually. It's like we got fleet trucks.

(Marc)>> Well this is about it for everything we can do on the outside and inside of this truck. The rest is gonna be nuts and bolts underneath.

(Brandon)>> A leveling kit. I'll get the other seat.

(Marc)>> Up next, we're adding more stopping power to our Super Duty.

(Marc)>> Well I feel like we've done just the right things to the exterior and interior of our F-350 shop truck, and it's time to move on to the good stuff underneath.

(Brandon)>> And that's gonna be a two-inch leveling kit because we don't want to lift this truck too much. It is a shop truck and everyone uses it. So, a leveling kit is gonna fit our 35's just nice.

(Marc)>> Well for the leveling kit for our Super Duty here we got this Ready Lift two and a half inch leveling kit from Summit Racing. When it comes to leveling kits simpler is better, but there are a few components you need to have, and this kit has those. We've got the coil springs for the front. They're gonna lift the front two and a half inches, and then when you lift the front you need shocks that extend longer, and that's what these Bilsteins are gonna do. Also, when you lift the front on a truck like this you have to relocate the track bar. So, it's got a relocation bracket here as well as drop brackets for the sway bar mounts. Now in the rear, even though we're not gonna raise it up, it's gonna stay at factory ride height, gotta have the shocks to match and that's what we've got here. But first things first, we're gonna get that front swapped out. [ ratchet clicking ]

(Brandon)>> Nice thing about doing a leveling kit is that you don't need to modify brackets or drill holes for new suspension components. Just take the old stuff out and put the new parts in, and don't forget that you'll probably need an alignment afterwards. [ Music ]

[ Music ] [ drill humming ]

(Brandon)>> The new track bar bracket bolts right in along with the sway bar drop brackets. [ drill humming ]

(Brandon)>> I'm just running everything in with an impact for now. Then I'll go back and torque everything to spec. Now with any sort of lift/leveling kit you're gonna have either upgraded brake lines or use a drop down bracket like this one. [ drill humming ]

(Brandon)>> Now for the sweet Bilstein 5,100's. [ Music ] [ ratchet clicking ] [ Music ]

(Marc)>> In the back this is as simple as unbolting the old shocks and bolting in the new ones. [ Music ] This Ready Lift kit we bot from Summit Racing features the perfect balance of rid height and ride quality. [ Music ]

[ ratchet clicking ] [ Music ]

(Brandon)>> Since we upgraded wheels and tires, we're gonna be upgrading the brakes as well. We're gonna be doing that with EBC Brakes' USR rotors, and for this truck we're gonna be using the Green Stuff brake pads. That way we keep plenty of stopping power but before these parts go on obviously the old ones gotta come off. [ ratchet clicking ] [ Music ] [ tapping metal ] [ Music ]

(Brandon)>> These brakes are pretty much brand new but since we're upgrading our tire size, we want to increase our stopping power to compensate. [ Music ] These EBC slotted sport rotors are super quiet. Slotted to cool and degas brakes, eliminating air noise. The black Geomet finish helps resist corrosion, and removes gas, dirt, water, and debris while providing parallel pad wear for improved braking. [ Music ]

[ ratchet clicking ] [ Music ]

(Brandon)>> Almost like we got a race truck now. EBC's heavy duty Green Stuff 6,000 series organic pads are an excellent solution for four by four use. They off the benefit of a longer life and better resistance to off road conditions like dust, sand, etcetera. They deliver superb stopping power under brake loads such as towing and high braking situations. [ Music ] [ drill humming ] [ Music ]

[ Music ] [ tapping metal ] [ Music ]

(Marc)>> We're giving the rear the same treatment as the front with EBC's pads and rotors. EBC offers pads and rotors for almost every make and model, and nearly every application from daily driver to full race car, and everything in between. [ Music ]

[ Music ]

(Brandon)>> Up next, check out our Super Duty now!

(Marc)>> You didn't think we were gonna do all this work and not use it did you?

(Brandon)>> Not gonna lie. This is what a work truck should look like.

(Marc)>> I agree with that. I mean I said before I love work and I like the way they look from the factory, but if you do a few things that make it look better and function better like we did. The toolbox, the steps, the winch.

(Brandon)>> Yeah, and I like the subtlety of the two and a half inch leveling kit and these Vision wheels that we got from Summit Racing, and of course General Grabber ATX's. Now this truck's not gonna spend a lot of time off road but when it does these tires are gonna do its job, and on the highway it's gonna be a nice, quiet ride on those long road trips, and of course 35 x 12.50.

(Marc)>> That explains why it rode so nice. Well, there's some things we like to do here with our fleet. Even though this is a brand new vehicle, we like to take care of the fuel systems, and we do that with Sea Foam Motor Treatment. This stuff is good to clean and lubricate your entire fuel system. It works through your fuel injectors to remove harmful residues and deposits from fuel passageways, intake valves, pistons, and chambers. Now I added about one ounce per gallon. You can add one to two ounces per gallon even though this is a new truck. Sometimes they sit for a while. So, you could add a little bit more, especially for something that you're gonna leave sitting for a long time to keep the fuel stable in your tank. [ Music ] Well Brandon had some stuff he had to do back at the shop. So, I'm on my own going to pick up a new project truck. It's gonna be a really good one. I'm very excited about. We'll get into the details later on, but for now I want to talk about our shop truck here and what we've done to it. First off, these newer trucks are amazing. Even stock they're incredible, but what I will say about this thing is the modifications that we have done to it don't take away anything, and I think that's a big point to make when it comes to modifying, especially a late model truck. When you look at a truck like this that doesn't have as many options you can actually save a lot of money on that. Like this still is really well equipped, and I'm all about bells and whistles. I love them, but is it worth another $20,000? To me no! You could spend like $5,000 to do the modifications that we did to this truck and have a really cool truck that can do pretty much anything you want to do. Well, I made it down here to Ford of Columbia in Columbia, Tennessee because they found our new truck for us. Well, it's not a new truck but it is new to us. We needed some specific options on this thing without getting into any details. We'll dig into that later, but we do have some huge plans for it. For now, I need to get back to the shop. Besides I actually kinda enjoy driving this truck now. [ Music ] Woo!
Show Full Transcript