Detroit Muscle Featured Projects
Detroit Muscle Builds
Parts Used In This Episode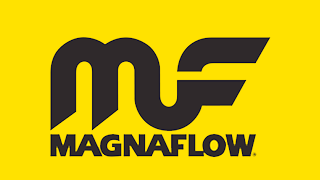 Magnaflow
Exhaust System, Cat-Back, Stainless Steel, Resonator, Polished Stainless Tips, Dodge, 5.7L, Kit
EBC Brakes
Brake Pads, Redstuff, Ceramic, Front, Chrysler, Dodge, Set
EBC Brakes
Brake Pads, Redstuff, Ceramic, Rear, Chrysler, Dodge, Set
EBC Brakes
Brake Rotors, Sport, Slotted, Iron, Black Zinc Plated, Front, Chrysler, Dodge, Pair
EBC Brakes
Brake Rotors, Sport, Slotted, Iron, Black Zinc Plated, Rear, Chrysler, Dodge, Pair
Edelbrock
Supercharger System, E-Force Street, Roots, Black Powdercoated, Intercooler, Chrysler, 5.7L, Kit
Eibach
Suspension Package, Pro-System-Plus, Lowering, Coil Springs, Shocks/Struts, Sway Bars, Chrysler, Dodge, Kit
AutoZone
Duralast - Control Arm and Ball Joint Assembly. Includes bushings.
Blast From the Past
Lebanon, TN - Sandblasting and Powder Coating Services
Oracle Lighting
Oracle Pre-Assembled Headlights with Red SMD Halo Assemblies
RKSport
05-07 Magnum Force Ram-Air Hood
The Industrial Depot
The Industrial Depot - Fasteners, Hardware, and Shop Supplies
Episode Transcript
(ANNOUNCER)>> TODAY ON DETROIT MUSCLE IT'S PART TWO OF OUR GROCERY GLADIATOR TRANSFORMATION. FIRST WE SUPERCHARGED THIS LATE MODEL HEMI WAGON, BUT TODAY WE'RE TAKING IT TO A WHOLE NEW LEVEL WITH SOME SERIOUS SUSPENSION MODS, A FACTORY WHEEL MAKEOVER,

AND A WELD FREE ROOF SHAVING PROCESS. ALSO WE'LL TAKE A LOOK AT ONE MEAN MERCURY ELIMINATOR.

(JOE)>> YOU MIGHT REMEMBER ON DETROIT MUSCLE WE TOOK

A STOCK DODGE MAGNUM WAGON, SUPERCHARGED IT WITH AN EFORCE EDELBROCK KIT, AND MADE IT BREATHE BETTER WITH JBA HEADERS AND A MAGNAFLOW HIGH FLOW EXHAUST SYSTEM. ALL ABOUT TRANSFORMING AN ORDINARY GROCERY GETTER INTO A POWERFUL GROCERY GLADIATOR.

(TOMMY)>> BUT WE'RE NOT GONNA STOP THERE. WE'RE GONNA CONTINUE THIS TRANSFORMATION WITH SOME PERFORMANCE UPGRADES LIKE BRAKES AND SUSPENSION, NOT TO MENTION TOUCHING ON THE COSMETICS AS WELL.

(JOE)>> WE'RE GONNA REPLACE THE FACTORY FRONT

SUSPENSION WITH SOME EIBACH PRO KIT LOWERING SPRINGS TO GIVE THAT THING A LOWER CENTER OF GRAVITY

FOR A LOT BETTER HANDLING. TO TAKE FULL ADVANTAGE OF THE LOWERING SPRINGS WE'RE USING SOME OF THEIR PRO DAMPER SHOCKS. THEY'RE DESIGNED FOR HIGH PERFORMANCE DRIVING BUT WITH NOT TOO MUCH STIFFNESS. NOW TO MAKE THESE LOOK LIKE THIS TAKES SOME SPECIAL EQUIPMENT AND YEAH, I'D LOOK

SOMETHING LIKE THIS.

THAT WOULD BE YOU TOM.

(TOMMY)>> THANKS BUD, THANKS. NOW NOT EVERYBODY'S GOT A TOOL LIKE THIS JUST LAYING AROUND IN THEIR GARAGE. SO OFTEN TIMES IT'S A SMART IDEA JUST TO CARRY IT TO A PROFESSIONAL SHOP AND HAVE THEM DO THIS FOR YOU. BUT WE JUST WANTED TO SHOW YOU GUYS

WHAT'S ACTUALLY INVOLVED. THIS SPECIALTY TOOL USES THESE METAL FINGERS TO COMPRESS THE COIL, WHICH ALLOWS YOU TO BEGIN DISASSEMBLY OF THE STRUT.

NOW A FEW OF THESE PIECES WE HAVE TO REUSE, LIKE THIS LOWER ISOLATOR.

(JOE)>> WITH THE NEW SPRING IN PLACE WITHIN THE COMPRESSOR, IT CAN BE CINCHED DOWN TO ALLOW PLACEMENT OF THE FACTORY PIECES AND THOSE NEW SHOCKS. [ air ratchet spinning ]

WELL INSTALLATION OF THIS ASSEMBLY IS PRETTY STRAIGHT FORWARD, AND MUCH LIKE MOST OTHERS YOU'VE SEEN, THREE BOLTS KEEP IT SECURE ON TOP.

AND ONE BOLT KEEPS IT WRANGLED ON THE BOTTOM.

I'LL USE A SCREW JACK TO COMPRESS THE SUSPENSION A BIT, ALLOWING ME TO BOLT THE UPPER CONTROL ARM BACK IN PLACE. BE SURE YOU TORQUE IT TO SPEC.

(TOMMY)>> NOW WE CAN MOVE ON TO THIS UPGRADED EIBACH SWAY BAR. BOLT THE HANGERS IN PLACE, THEN USE THE STOCK HARDWARE TO ATTACH IT TO YOUR SUSPENSION.

[ air ratchet spinning ] NOW WHENEVER YOU'RE DOING AN UPGRADE LIKE WE ARE HERE, IT'S ALWAYS A GOOD IDEA TO CHECK YOUR STOCK COMPONENTS.

SO WE DID AND COME TO FIND OUT, WELL WE HAD AN UPPER BALL JOINT THAT WAS KINDA WORE OUT. SO WE WENT AHEAD AND SWAPPED IT WITH A NEW PIECE THAT WE GOT FROM AUTOZONE.

(JOE)>> NOW THAT WE'VE GOT THE FRONT SUSPENSION WORK

HANDLED, IT'S TIME TO REPEAT THE PROCESS OUT BACK. THE MAGNUM HAS A REAR END WITH AN INDEPENDENT SUSPENSION. AND IN ORDER TO DO A REAR END SWAY BAR SWAP WE'VE GOT TO LOWER THE WHOLE ASSEMBLY A LITTLE BIT TO GET TO EVERYTHING. AND I GUESS YOU'RE GONNA START WITH THE UPPER SHOCK MOUNT?

(TOMMY)>> YEAH, LET ME GET STARTED HERE.

(JOE)>> IT ACTUALLY DOESN'T TAKE MUCH TO LOWER THIS WHOLE ASSEMBLY ONCE THE SHOCKS ARE UNBOUND.

TWO BOLTS IN THE BACK, TWO IN THE FRONT, AND DOWN SHE GOES.

(TOMMY)>> THIS SWAY BAR LINKAGE COMES OUT TO MAKE ROOM FOR THE UPGRADED UNIT WE'LL BE INSTALLING BACK HERE. AND THEN WE'LL REMOVE THE SWAY BAR ITSELF. JUST FOUR BOLTS HOLD IT TO THE FRAME OF THE REAR UNIT AND IT SHOULD SLIP RIGHT OUT.

JEEZ! WITH OUR OLD COMPONENTS OUT OF THE WAY, WE CAN START PUTTING IN OUR NEW ONES. NOW THE KIT COMES WITH A BEEFIER REAR SWAY BAR AND A SET OF DROP COILS. NOW THIS IS WHAT'S CALLED A PROGRESSIVE RATE SPRING, AND YOU CAN EASILY TELL THESE BY THE WINDINGS. THIS ONE'S A LOT CLOSER TOGETHER UP HERE THAN IT IS DOWN HERE.

(JOE)>> BACK IN IN REVERSE ORDER.

FOUR BOLTS HOLD IT DOWN TO THE FRAME. THE NEW SPRING GO INTO THE PERCH BEING CAREFUL THAT THEY'RE PLACED CORRECTLY.

THE SHOCKS CAN THEN BE BOLTED INTO PLACE. WE'LL USE A SCREW JACK TO RAISE THE BACK OF THE UNIT A LITTLE BIT, WHICH WILL ALLOW US TO GET THOSE TWO MAIN REAR BOLTS INTO PLACE.

(TOMMY)>> WE'LL BOLT THE SHOCKS UP TO THE TOP TO BRING THE SUSPENSION ITSELF UP. [ air ratchet spinning ] CONNECT THE SWAY BAR TO THE CONTROL ARM. THEN GET RID OF THAT SUPPORT JACK BECAUSE THIS THING IS IN.

(ANNOUNCER)>> STICK AROUND, OUR WAGON TRANSFORMATION IS ABOUT TO TAKE A COSMETIC TURN AS WE REDO THE WHEELS, LIGHTS, HOOD, AND ROOF ON THIS HEMI HAULER. AND DON'T FORGET WE'RE ALSO GONNA FIND THIS

MERCURY, BUT IT'S GONNA DO MORE THAN JUST CRUISE ON DOWN THE ROAD!

(TOMMY)>> NOW WE'VE THROWN SOME PRETTY SERIOUS UPGRADES AT OUR OLD MAGNUM HERE, AND WE'RE NOT DONE YET. NOW FROM THE FACTORY THE HEMI CARS, WELL THEY COME WITH A PRETTY SERIOUS BRAKE ON THEM. BUT LIKE THEY ALWAYS SAY, THERE'S MORE ROOM FOR IMPROVEMENT.

THESE EBC ROTORS THAT WE DECIDED TO GO WITH ARE THE EXACT SAME SIZE AS THE ONES THAT WOULD HAVE CAME ON IT FACTORY. BUT NOW THEY HAVE THE SLOTS IN THEM, WHICH HELPS TO DEGAS THE PAD. ALONG WITH A COMBINATION OF THEIR RED BRAKE PADS IS GONNA GIVE US ABOUT A 25 PERCENT INCREASE OVER STOCK.

(JOE)>> REMOVING THE FACTORY CALIPER, THE STOCK PADS WILL THEN SLIP OUT OF THE BRACKET, WHICH HOLDS

THEM UP TO THE ROTOR. THEN PUTTING THE NEW ROTOR IN PLACE IS NO BIG DEAL.

(TOMMY)>> EBC OFFERS A LITTLE PACKET OF LUBE, AND WHAT YOU WANT TO DO WITH THIS STUFF IS PULL OUT YOUR GUIDE OR YOUR SLIDE AND APPLY JUST A SMIDGE OF IT. BE SURE TO SMEAR IT AROUND REAL WELL. AND THEN SIMPLY REINSTALL IT. THIS BRACKET GOES BACK IN PLACE OVER THE TOP OF THE NEW ROTORS. THEN OUR NEW BRAKE PADS CAN JOIN THEM. THE CALIPER GOES BACK INTO ITS HOME, AND THEN YOU JUST BOLT IT IN PLACE.

(JOE)>> NOW THAT WE'VE GOT THE BRAKE UPGRADE BEHIND US, I'D SAY IT'S TIME TO GIVE THAT MAGNUM SOME NEW ATTITUDE. NEW WHEELS, NO, BUT HERE'S HOW WE GOT THE NEXT BEST THING WHILE SAVING A TON OF CASH. OUR OLD BUDDIES AT BLAST FROM THE PAST IN LEBANON, TENNESSEE, HAD JUST THE THING TO TAKE THESE

STOCKER WHEELS UP A NOTCH. AFTER REMOVING THE FACTORY COATING BY WAY OF SAND BLASTING, THEY'LL SAND AND WASH THEM BY HAND TO ENSURE A CLEAN SURFACE AND GOOD MECHANICAL ADHESION. FOR WHAT YOU MIGHT ASK? WELL AFTER THE WHEELS ARE BROUGHT UP TO ABOUT 400 DEGREES, THEY'LL APPLY BLACK POWDER COAT. HEATING THE WHEELS FIRST HELPS PROMOTE ADHESION AND EVEN APPLICATION.

(TOMMY)>> THEN IT'S BACK INTO THE OVEN. ONCE THEY REACH 400 DEGREES AGAIN, THEY'LL COME OUT FOR ANOTHER LAYER OF POWDER. AND INTO THE OVEN AGAIN. OUT IN THE LIGHT YOU CAN SEE THAT THESE THINGS LOOK A LOT MORE SINISTER THAN THEY WERE IN THAT OE FINISH.

NOW THOSE BLACK WHEELS DEFINITELY GIVE THIS THING ONE AGGRESSIVE LOOK. NOW WE'RE FIXING TO ADDRESS A PROBLEM THAT'S

VERY COMMON WITH THE LATE MODEL RIDES, AND THAT IS THE OLD FUNKY FOGGY HEADLIGHTS. THESE ORACLE HEADLIGHTS ARE A FACTORY STYLE REPLACEMENT AND BOLT RIGHT IN USING ALL THE STOCK HARDWARE. THEY COME IN SEVERAL DIFFERENT TYPES AND STYLES FOR WHATEVER YOUR TASTE IS. THESE ARE REALLY GONNA GIVE THE CAR A NICE, TASTEFUL LOOK AND AGGRESSIVE ALL AT THE SAME TIME.

(JOE)>> SWAPPING IN THESE SELF CONTAINED MODERN UNITS IS QUITE A BIT EASIER THAN THE OLD STYLE LIGHTS WE USUALLY DEAL WITH. A FEW BOLTS, UNPLUG THE HARNESSES, AND YOU'RE READY FOR THE NEW UNITS. SIDE BY SIDE THE ORIGINALS LITERALLY PALE IN COMPARISON TO THESE ORACLE UNITS.

(ANNOUNCER)>> COMING UP, HOP IN THIS COUGAR AND TAKE IT FOR A SPIN AND FIND OUT JUST WHY THEY CALL IT THE ELIMINATOR. THEN WE'LL PUT A BOW ON OUR GROCERY GLADIATOR WITH AN INAUGURAL TRIP TO THE STORE.

(TOMMY)>> BACK IN THE EARLY '60'S FORD'S PARADE OF PONIES HAD OTHERS SCRAMBLING TO OFFER UP THEIR OWN COMPACT AFFORDABLE CAR LIKE THE MUSTANG. AND ACROSS THE STREET FROM FORD DEALERS LINCOLNMERCURY WAS SAYING HEY, WHAT ABOUT US? ( )>> THE CAT IS OUT OF THE BAG.

(TOMMY)>> THEIR ANSWER, THE MERCURY COUGAR.

(JOE)>> '67 WAS THE FIRST MODEL YEAR AND COMBINED EUROPEAN STYLING WITH AMERICAN MUSCLE. SIGNATURE FEATURES INCLUDED HIDDEN HEADLIGHTS AND COOL SEQUENTIAL TURN SIGNALS. AND THE XRSEVEN BADGING MEANT ATTENTION TO DETAIL.

TOGGLE SWITCHES, FANCY CONTROLS, LEATHER UPHOLSTERY, COURTESY LIGHTS EVERYWHERE.

(TOMMY)>> IN '68 THE BLACK STRIPE AND SCOOP MEANT A BEAST WAS LAYING UNDER THE HOOD, A 428 COBRAJET. AND IF 335 HORSES DIDN'T QUENCH YOUR THIRST FOR

POWER, THE COUGAR ELIMINATOR ENTERED THE MUSCLE CAR WARS WITH EVEN MORE SHOW AND MORE GO.

(CATHY)>> THE ELIMINATOR IS TOP OF THE LINE OF THE COUGARS, IT'S JUST HARD TO COMPARE THEM BECAUSE OF THE FEATURES THAT THE ELIMINATOR CAME WITH.

(TOMMY)>> CATHY KIRBY HAS HER OWN BLINE ON STEROIDS.

(CATHY)>> THE BLACK OUT OF THE FRONT GRILL AND THE TAILLIGHT HOUSINGS, THE SPOILER, THE REAR AND FRONT SPOILER, THE HOOD SCOOP, THE STAGGERED SHOCKS, THE 8,000 RPM TACH, AND THEY OF COURSE CAME WITH DIFFERENT MOTORS THAT YOU COULD CHOOSE WHEN YOU ORDERED THEM.

(JOE)>> THE 351 CLEVELAND CAME STANDARD WITH OPTIONAL 428 COBRAJET AND THE LEGENDARY BOSS 302. IT WAS A $388 DOLLAR OPTION, AND IF YOU WANTED IT IN YOUR COUGAR YOU HAD TO GET THE ELIMINATOR. IT WAS BASICALLY A TRANS AM RACE MOTOR SLIGHTLY DETUNED WITH ALL OF THE INTERNAL GOODIES.

(CATHY)>> IT HANDLES GOOD, VERY GOOD HANDLING CAR. IT SHIFTS GOOD, IT HANDLES GOOD, IT'S VERY RESPONSIVE AS FAR AS GETTING UP AND GOING. IT HANDLES VERY WELL. THEY WERE MADE FOR THAT.

(TOMMY)>> THE BOSS POWER PLANT PRODUCED AN ADVERTISED 290 HORSEPOWER AT 5,800 RPM ALONG WITH 290 TORQUE. BUT COME ON, THIS WAS BASICALLY THE SAME ENGINE MICKEY THOMPSON RACED TO RECORD SPEEDS AT BONNEVILLE. OWNERS COULD BYPASS THE REV LIMITER AND EASILY RUN AT 7,200 WITH NO FEAR WHAT SO EVER. THIS COUGAR WAS A BEAST AT THE TRACK, SEVEN POINT SIX SECOND ZERO TO SIX AND 15.8 QUARTER MILE TIMES. ALL IN A COUPE WITH A CURB WEIGHT OF OVER 3,600 POUNDS.

(CATHY)>> IT'S MORE OF A LUXURY MUSCLE CAR WITH A LITTLE MORE ROOM PROBABLY, OR SPACE, THAN THE MUSTANG, BUT THEY'RE ABOUT THE SAME CAR. WHEN YOU GET TO RESEARCHING THEM, THE COUGAR WAS A LITTLE BIGGER, A LITTLE LONGER,

BUT YOU'LL FIND THAT LOTS AND LOTS OF THE PARTS WILL INTERCHANGE. IT'S LIKE NO OTHER WHEN YOU'RE IN IT. I MEAN YOU GET THE ATTENTION, YOU GET EVERYTHING. YOU'VE GOT THE HORSEPOWER, YOU'VE GOT THE HANDLING, YOU'VE GOT JUST ABOUT ANYTHING YOU WANT WHEN YOU'RE DRIVING ONE OF THEM.

(JOE)>> ONLY 323 BOSS ELIMINATORS WERE PRODUCED

IN 1970, MAKING CATHY'S ONE RARE COUGAR. BUT THERE'S GOT TO BE SOMETHING SHE DOESN'T LIKE ABOUT IT.

(CATHY)>> IT'S A GOOD DRIVING CAR EXCEPT FOR THE AIR CONDITIONING IT DOESN'T HAVE.

(ANNOUNCER)>> AFTER THE BREAK IT'S THE FINAL TOUCHES ON OUR BLOWN HEMI WAGON, STICK AROUND!

(JOE)>> HEY WE'RE BACK TO WRAP UP OUR GROCERY GLADIATOR PROJECT. MAKING THOSE WHEELS BLACK WAS JUST THE TIP OF THE COSMETIC ICEBERG FOR THIS WAGON.

CHECK OUT THE COOL NEW HOOD TOM ALSO PAINTED BLACK TO MATCH. IT'S A HIGH TAIL FIBERGLASS HOOD FROM RK SPORT WITH A FUNCTIONAL SCOOP THAT'LL COLLECT AND DELIVER FRESH COOL AIR DIRECTLY TO OUR NEW BLOWER. BUT WAIT THERE'S MORE. HE ALSO TOOK THE ORIGINAL FRONT FASCIA THAT HAD MORE SCRATCHES THAN A BOBCAT CATCHER AND GAVE IT MATCHING BLACK PAINT TO BOOT. THE NEW BLUE PAINT LOOKS GOOD TOO. GOOD JOB, BUT ONE THING IS BUGGING ME LIKE A COW LICK ON SUNDAY MORNING. YOU KNOW, ROOF RACK, NOBODY USES THEM, IT'S NOT MUSCLE CAR EITHER.

(TOMMY)>> YEAH I AGREE WITH THAT 100 PERCENT JOE. THIS THING HAS GOT TO GO. ONCE YOU POP OFF THE COVERS, REMOVING THIS THING IS A MATTER OF EIGHT BOLTS. [ ratchet spinning ] YOU WANT THAT?

(JOE)>> YEAH, I DO.

(TOMMY)>> EASY, TAKING IT TO YOU. NOW IT'S TIME TO GET THESE STUDS OUT OF THE WAY, AND IT ALL DEPENDS ON THE MAKE AND MODEL OF YOUR CAR. IT MAY ACTUALLY HAVE A THREADED HOLE. EITHER WAY, THE REPAIR IS PRETTY MUCH THE SAME. BACK HERE ON THE BACK WE DID THE OLD TRIED AND TRUE METHOD. GROUND DOWN THE STUDS, WELDED UP THE HOLES, AND WENT AHEAD AND BODY WORKED IT. UP HERE ON THE FRONT I'M DOING A DIFFERENT METHOD, AND IT DOESN'T INVOLVE A WELDER AT ALL. I'M GOING TO USE SOME PANEL BONDING ADHESIVE. OUR STUDS ARE MOUNTED IN THIS LITTLE REINFORCEMENT PANEL THAT IS SPOT WELDED TO THE ROOF. TO GET IT OUT YOU'VE JUST GOT TO CUT A COUPLE OF WELDS OFF, CUT OFF THE TOP OF THESE STUDS, THEN IT'S SHOULD SLIDE RIGHT OUT NO PROBLEM.

(JOE)>> THESE ARE THE SPOT WELDS THAT HOLD THAT BACKING PLATE IN PLACE. START WITH AN EIGHTH INCH BIT FOR A PILOT HOLE AND STEP UP TO A SEVENSIXTEENTHS BIT, WHICH IS JUST A BIT LARGER THAN SPOT WELD.

(TOMMY)>> LOOSEN THIS BRACKET WHICH CLAMPS THE PLATE DOWN FROM THE INSIDE. THEN YOU CAN PERSUADE THE PLATE OUT. WITH OUR PANEL OUT, NOW WE'VE GOT TO PREP THE BOTTOM OF THE SURFACE WITH SOME SANDING.

(JOE)>> THE REASON FOR SANDING IS TO PROMOTE GOOD MECHANICAL ADHESION FOR THAT PANEL BONDING ADHESIVE WE'LL BE USING TO FILL THESE HOLES. A SMALL BACKING PLATE IS WHAT WILL ADHERE TO THE BOTTOM SIDE OF THE ROOF TO GET RID OF THEM. ONE PANEL FILLS TWO HOLES.

(TOMMY)>> NOW YOU JUST WANT TO WIPE AWAY ALL THE EXCESS GOO THAT KINDA SQUISHED THROUGH THE HOLE.

AND THEN ONCE THIS STUFF CURES YOU CAN START THE BODY WORK. NOW SINCE THIS IS GOING TO BE PAINTED, WE NEED TO START BODY WORKING IT AS WELL, STARTING WITH 36 GRIT. SOME SHORT STRAND FIBERGLASS FILLER WILL HELP US SHAPE THE AREA WHERE THE RACK USED TO ATTACH. THEN WE CAN SAND IT DOWN TO MATCH THE CONTOUR OF THE ROOF.

(JOE)>> FOLLOW THAT WITH SOME SPOT PUTTY TO, WELL YOU KNOW, MAKE IT NICE AND PRETTY.

THEN WE'LL SLIP INTO THE SPRAY BOOTH AND MASK EVERYTHING THAT'S NOT THE ROOF OF THE CAR. CURLING THE TAPE BACK AT THE EDGES LIKE THIS HELPS TO SOFTEN THE LINE WHERE THE MASKING BEGINS.

WE'LL START BY SPOT PRIMING THE AREAS WE WORKED ON WITH SOME HIGH BUILD PRIMER.

(TOMMY)>> THEN IT'S BACK INTO THE PREP STATION WITH A D/A SANDER TO PREPARE THE REST OF THE SURFACE FOR PAINT. AND BACK INTO THE SPRAY BOOTH.

THIS TIME WE'LL LAY DOWN SOME OF THAT BLACK BASE LIKE WE PUT ON THE HOOD AND FASCIA. TWO COATS OF BLACK, TWO COATS OF CLEAR, WE'RE IN GOOD SHAPE.

WELL OFTEN TIMES WHEN YOU GO SHOPPING, WELL YOU BUY THOSE PERISHABLE ITEMS AND YOU DON'T WANT THEM TO RUIN, RIGHT JOE?

(JOE)>> THAT'S RIGHT, THIS STUFF'S GONNA MELT IN A HURRY. ALRIGHT TOMMY, THIS THING'S GOT THE POWER, IT'S GOT THE HANDLING, THE BRAKING, IT'S GOT THE LOOKS, BUT IT'S A GROCERY GLADIATOR. SO IT'S GOT TO PASS THE ULTIMATE TEST. [ tires screeching ]

(JOE)>> HURRY UP, MY ICE CREAM'S MELTING.
Show Full Transcript