Detroit Muscle Featured Projects
Detroit Muscle Builds
Parts Used In This Episode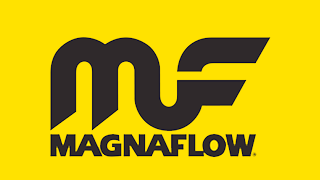 Magnaflow
Exhaust System, Cat-Back, Stainless Steel, Resonator, Polished Stainless Tips, Dodge, 5.7L, Kit
Edelbrock
Supercharger System, E-Force Street, Roots, Black Powdercoated, Intercooler, Chrysler, 5.7L, Kit
Pertronix
Ignition Coils, Flame-Thrower II, Coil Pack Style, Socket, Epoxy, Black, Ford, Lincoln, Mercury, Set of 8
American Powertrain Systems
American Powertrain, Science Friction High-Performance Clutch Disc
AutoZone
Duralast New Water Pump, Duralast Battery
Loctite
Loctite 248 Semi Solid Stick Medium Strength Blue Threadlocker, QUICKSTIX
Loctite
Loctite, 290, Wicking Grade, MIL-SPEC, Medium-High Strength Green Threadlocker, 10 ml
Stephens Performance
New and Used Mopar Parts
The Industrial Depot
The Industrial Depot - Fasteners, Hardware and Shop Supplies
WD-40
WD-40 Big Blast Can
Episode Transcript
(ANNOUNCER)>> TODAY ON DETROIT MUSCLE, WE'RE ZIPPING TO THE MODERN MUSCLE ERA AND TRANSFORMING A GROCERY GETTER HEMI WAGON INTO A SUPERCHARGED GROCERY GLADIATOR. HOW ARE WE GONNA DO IT? LETS START WITH A BIG BAD BLOWER ON THE TOP AND A HIGH FLOWING EXHAUST OUT THE BACK.

IT'S THE BEGINNING OF A TWO STAGE APPROACH TO MAKING THIS WAGON INTO ONE MEAN MAMA. ALSO WE'LL PAY A VISIT TO OUR RESIDENT MOPAR GURU AND DECODE AN INCREDIBLE DODGE DISCOVERY.

IT'S A ONE OF A KIND SUPERBEE WITH A HIDDEN TWIST THAT'LL KNOCK YOUR SOCKS OFF.

(JOE)>> HEY NO DENYING IT, FACTORY MUSCLE CARS ARE BACK AND BADDER THAN EVER. JUST LIKE IN THE GLORY DAYS, THE BIG THREE ARE COMPETING FOR PERFORMANCE AND POWER.

FORD, GM, AND MOPAR ARE ONCE AGAIN WAGING MUSCLE CAR WAR. THIS '06 GROCERY GETTER MAY BE ONE OF THE UNSUNG HEROES OF THAT WAR.

DODGE MAGNUM WAGONS WERE ONLY AROUND FROM 2005 TO

2008, BUT THEY STILL HAVE A LOYAL FOLLOWING AND YOU SEE A LOT OF MODIFIED VERSIONS AT CAR SHOWS.

(TOMMY)>> THIS R/T CAME FROM THE FACTORY WITH A FIVESEVEN HEMI PUMPING OUT 345 HORSE. AND JUST LIKE MUSCLE CARS BACK IN THE DAY, WELL PLENTY OF POWER IS NEVER ENOUGH.

(JOE)>> YOU CAN'T TALK ABOUT MODIFYING HEMIS WITHOUT USING THE "S" WORD, WHICH STANDS FOR SUPERCHARGING OF COURSE. EDELBROCK SURE HIT A HOME RUN WITH THEIR EFORCE SYSTEM FOR ALL THE MODERN MUSCLE CARS. YOU GET EVERYTHING YOU NEED TO TAKE IT OUT OF THE BOX AND INSTALL IT UNDER THE HOOD WITHOUT CUTTING, WELDING, OR GRINDING. AND IT'S AN AMERICAN MADE DESIGN THAT'S ALL ABOUT PERFORMANCE, EFFICIENCY, AND GOOD LOOKS. INSIDE IS AN EATON 2,300 TVS ROTOR ASSEMBLY WITH A FULL 160 DEGREES OF TWIST FOR MAXIMUM FLOW AND MINIMUM TEMPERATURE RISE. EDELBROCK'S INVERTED INTAKE MANIFOLD DESIGN KEEPS THE

SUPERCHARGER QUIET AND ALLOWS FOR A LONG SMOOTH RUNNER PATH. WHETHER YOU DO THE INSTALL YOURSELF OR HAVE A PRO DO IT, THERE ARE THREE THINGS YOU'VE GOT TO DO FIRST. INSURE THAT THE CAR'S COMPUTER IS UP TO DATE. THEN GO ONLINE AND MAKE SURE THAT THIS TUNER FROM THE KIT IS UP TO DATE. WITH THAT DONE YOU'RE READY TO LOAD UP THE EFORCE TUNE.

(TOMMY)>> LOADING THE TUNE IS EASY AS PIE. JUST PLUG INTO THE OBD TWO PORT ON YOUR CAR, FOLLOW THE PROMPTS ON THE SCREEN, AND THE TUNER DOES THE REST FOR YOU.

(JOE)>> NOW FOR THE REAL WORK. WE'LL START BY GETTING THE HOOD OUT OF THE WAY SO IT'S

EASIER TO DO OUR THING IN THE ENGINE BAY. THE FRONT WHEELS COME OFF AS WELL, AND SO DOES THE FASCIA.

(TOMMY)>> NEXT YOU WANT TO DRAIN THE COOLING SYSTEM SO THAT YOU CAN REMOVE THE RADIATOR FOR ACCESS TO THE FRONT OF THE ENGINE. THE SERPENTINE BELT COMES OFF NO SWEAT, AND THEN WE'LL PULL OFF THE BALANCER.

NOW WHILE WE'RE INSTALLING OUR NEW BALANCER WE'VE GOT TO ADD A KEY WAY, AND THEY OFFER A DOWEL PIN TO DO ALL THIS. THE REASON YOU HAVE TO, WELL THAT'S BECAUSE THAT SUPERCHARGER'S BEING DRIVEN BY THIS LITTLE PULLEY. WITHOUT IT IT COULD SLIP ON THE END OF THE CRANKSHAFT.

(JOE)>> THIS KIT COMES WITH THIS LITTLE JIG THAT HELPS YOU GET YOUR HOLE DRILLED.

IT ALSO INCLUDES A REAMER TO MAKE ROOM FOR THE DOWEL. WHILE ALL OF THIS IS APART NOW'S A GREAT TIME TO TAKE

CARE OF A COUPLE OF THINGS. THE FRONT SEAL IS ONE THING WE'LL SWAP OUT.

WE'RE ALSO GONNA TRADE OUT THE WATER PUMP FOR A NEW ONE FROM AUTOZONE BECAUSE THEY'RE READILY AVAILABLE AND THIS IS THE BEST CHANCE WE'LL EVER HAVE

TO CHANGE IT OUT.

(TOMMY)>> FOR THE DIAL SOME GREEN LOCTITE WILL HELP KEEP IT IN PLACE. THEN WE CAN INSTALL OUR NEW BALANCER AND PULLEY. BE SURE TO TORQUE IT BACK TO FACTORY SPECS.

THE PULLEY IS HELD ON THE BALANCER BY A FEW BOLTS, WHICH ALSO GET TORQUED TO SPECS.

(ANNOUNCER)>> STICK AROUND, THERE'S STILL SOME TINKERING

TO GO TO MAKE THIS HEMI HUFFER FORCE SOME GO FAST INTO OUR GROCERY GLADIATOR. FIND OUT HOW TO INSTALL HEADERS ON A LATE MODEL DODGE. AND YOU'VE SEEN THIS LIFT OFF HOOD MOPARS BEFORE, BUT PAY ATTENTION AND SEE WHY THIS SUPERBEE IS ONE OF A KIND.

(JOE)>> WELL WITH THAT THING OUT OF THE WAY WE CAN MOVE ON TO THE FUN PART OF THIS PROJECT, TURNING THIS GROCERY GETTER INTO A TRUE GLADIATOR.

(TOMMY)>> SO MASTER JOE, HOW IN THE WORLD HAVE YOU MANAGED TO KEEP YOUR HANDS SO CLEAN DURING THIS WHOLE PROCESS?

(JOE)>> WELL TOM IT'S SORT OF THE WISDOM OF THE AGES.

MAYBE YOU'LL UNDERSTAND SOMEDAY, MAYBE NOT.

(TOMMY)>> NOW SINCE THE BREAK WE'VE GOT A FEW THINGS REMOVED. NOW OBVIOUSLY THE INTAKE MANIFOLD, AND WE WENT AHEAD AND TOOK OFF THE AIR BOX AS WELL. AFTER WE GET ALL THIS STUFF CLEANED UP WE'LL BE READY TO START THE REASSEMBLY PROCESS.

(JOE)>> A NEW SERPENTINE BELT CAN LAY LOOSELY IN PLACE TO START THIS PROCESS ALONG WITH THE NEW BELT PULLEYS AND CAST ALUMINUM BRACKET, WHICH WILL BE PART OF THE SUPERCHARGER ACCESSORY DRIVE. SOME BLUE LOCTITE QUICK STICK WILL HELP KEEP EVERYTHING IN PLACE FOR US.

(TOMMY)>> I'LL MAKE SURE TO LINE UP THE PIN ON THE BACK OF THE TENSIONER TO THIS HOLE, NOT THAT ONE.

ALRIGHT, NOW I'VE JUST GOT TO SLIP ON THIS FACTORY BELT, PUSH ON THIS BIG STIFF TENSIONER, TRY NOT TO GET MY FINGER. THERE WE GO! IT'S A GOOD IDEA TO USE A COUPLE OF PEOPLE TO LAY THE BLOWER IN PLACE. YOU DON'T WANT TO DAMAGE IT OR THE ENGINE. IT'S THERE JOE, THAT'S IT! WELL WE'VE GOT OUR EDELBROCK SUPERCHARGER SITTING IN PLACE AND WE'RE READY TO START BOLTING IT DOWN. AND I'LL TELL YOU THAT THING LOOKS PRETTY SWEET SITTING ON TOP OF THERE, JOE.

(JOE)>> YOU'VE GOT THAT RIGHT. I'LL TELL YOU, I DON'T KNOW IF PRETTY IS THE PROPER WORD FOR A BLOWER, BUT HEY IT IS.

(TOMMY)>> OUR EFORCE STREET VERSION SUPERCHARGER COMES

WITH A NEW SET OF FUEL INJECTORS. THESE THINGS ARE RATED AT 52 POUNDS PER HOUR.

WE ALREADY HAVE THEM SLAPPED INTO THE NEW FUEL RAIL. ALL WE HAVE TO DO IS DROP IT IN THE MANIFOLD.

(JOE)>> WITH THE FUEL LINE PLUGGED BACK IN, THESE LITTLE POSITIONING BLOCKS HELP MAKE SURE THE DRIVE END OF THE BLOWER IS PROPERLY SEATED AND SUPPORTED. THEN WE CAN INSTALL THE BELT.

(TOMMY)>> THE PUMP FOR THE BLOWER'S INTERCOOLER HIDES BEHIND THE FRONT BUMPER. THE COOLER ITSELF MOUNTS IN FRONT OF OUR TRANSMISSION COOLER AND RADIATOR.

THE RESERVOIR FOR THE COOLANT BOLTS ON TOP OF THE INNER FENDER. AND THERE YOU HAVE IT, IT'S PRETTY SWEET!

(JOE)>> WITH THE THROTTLE BODY, AIR BOX, AND MANIFOLD COVERS IN PLACE WE'RE JUST ABOUT DONE UP FRONT. HOWEVER WE DO HAVE SOME SERIOUS BUSINESS TO ATTEND TO OUT BACK. YOU SEE THAT SUPERCHARGER'S GONNA WANT MORE FUEL AND THE KIT COMES WITH THIS HIGH FLOW PUMP THAT GOES IN THE STOCK TANK.

(ANNOUNCER)>> STILL AHEAD WE GO ON A DETROIT TREASURE HUNT WITH A MOPAR GURU AND UNCOVER AN INCREDIBLE SUPER BEE THAT'S WORTHY OF RESTORATION. STICK AROUND TO FIND OUT WHY THIS SIX PACK POUNDER IS SO RARE. THEN WE'LL LET THAT WAGON BREATHE WITH A BIG FLOWING EXHAUST SYSTEM.

(TOMMY)>> ON THE BORDERLINE BETWEEN TENNESSEE AND ALABAMA, THERE'S A SALVAGE YARD THAT MIGHT NOT LOOK MUCH DIFFERENT THAN YOUR TYPICAL OUTFIT IF YOU'RE JUST DRIVING BY ON THE HIGHWAY.

(JOE)>> BUT THIS IS A RESTING PLACE WITH A PURPOSE.

YOU SEE IT'S A MOPAR MORTUARY. 60 ACRES OF DEAD DODGES AND PLYMOUTHS, SOME OF THEM GETTING PRETTY RARE.

(TOMMY)>> STEPHEN'S PERFORMANCE IS THE PLACE, AND TED STEPHENS IS THE MAN TO KNOW IF YOU'RE ON THE HUNT FOR ANYTHING MOPAR, INCLUDING KNOWLEDGE.

(JOE)>> SO IT GOES WITHOUT SAYING, WHEN IT COMES TO MOPAR DETROIT TREASURES, WELL THERE AREN'T ANY BETTER THAN TED STEPHENS. SO HE INVITED US DOWN HERE TO CHECK OUT ONE HE COULDN'T RESIST BRINGING BACK HOME TO ALABAMA.

(TOMMY)>> YEAH THIS PARTICULAR CAR, WELL IT'S GOT A GOOD BIT OF HISTORY ATTACHED TO THE VIN NUMBER OF IT.

(JOE)>> LETS GO IN, IT'S NOT OUT HERE.

(TOMMY)>> THAT'S RIGHT.

(JOE)>> ONE OF THE ORIGINAL MEMBERS OF THE CARTOONY MOPAR SPEED CLUB, KNOWN AS THE SCAT PACK. THIS IS A '69 DODGE SUPERBEE.

(TOMMY)>> THOSE TWO COOL WORDS ON THE SIDE, THAT AGGRESSIVE SCOOP, AND THESE FOUR HOOD PINS, THEY TELL A STORY DON'T THEY?

(TED)>> YEP, LIFT OFF HOOD. THE ENGINE OPTION OR PACKAGE WAS AVAILABLE ON ROAD RUNNERS AND SUPERBEES IN 1969. IT WAS THE FIRST 440 SIX PACK CARS THAT ARE AVAILABLE WITH A FOUR SPEED OR AUTOMATIC. THEY ALL CAME WITH 4.10 DANA REAR ENDS. ENGINE'S A 440 CUBIC INCH WITH THREE TWO BARREL HOLLEY CARBURETORS. BREATHES THROUGH THE SCOOP THROUGH A SPECIAL AIR CLEANER. DESIGNED TO BE A COST EFFECTIVE REPLACEMENT

OR A SUBSTITUTE FOR A HEMI, WHICH WAS CONSIDERABLY MORE EXPENSIVE.

(TOMMY)>> DID YOU MAKE THESE HOOD PINS?

(TED)>> YEAH, OUT OF A COAT HANGER.

(TOMMY)>> THIS OPTION DEFINITELY DIDN'T HAVE A WHOLE LOT OF CONVENIENCE TO IT DID IT?

(TED)>> NAH, HENCE THE TERM LIFT OFF. THE HOOD, YOU HAD TO PUT IT SOMEWHERE, AND A LOT OF THESE CARS WERE ORDERED WITH VINYL TOPS SO YOU WOULDN'T SCRATCH THE ROOF ALL UP WHEN YOU PUT THE HOOD ON THERE.

(JOE)>> SO WHEN IT COMES TO DECODING A SUPERBEE LIKE THIS, I GUESS YOU START WITH A VIN NUMBER. WHAT'S THAT GONNA TELL YOU?

(TED)>> WELL THE VIN NUMBER WILL TELL YOU THE ENGINE

CODE ON THE CAR, WHICH IS AN "M" ON AN A-12 CAR. IT WAS THE ONLY BBODY THAT CARRIED AN "M" CODE IN 1969 ON A BBODY CAR. AFTER THE VIN NUMBER YOU LOOK AT THE DATA PLATE OUT HERE, WHICH IS, YOU SEE OUR A-12 CODE HERE FOR THE A-12 PACKAGE. AND THEN THE BODY'S STAMPED IN A COUPLE OF DIFFERENT PLACES WITH THE SEQUENTIAL NUMBER OFF THE VIN STAMPED ON THE BACK SIDE OF THE RADIATOR SUPPORT HERE, AND THEN IT'S STAMPED AGAIN ON THE LEFT TRUNK GUTTER.

(JOE)>> SO THIS LETS YOU KNOW YOU GOT WHAT YOU THOUGHT YOU GOT?

(TED)>> RIGHT. HERE'S THE, SOME OF THE DRIVETRAIN COMPONENTS OUT OF THE CAR. I'M GONNA SHOW YOU GUYS WHAT TO LOOK FOR IF YOU'RE TRYING

TO MAKE SURE THE CAR'S NUMBERS MATCHING. THIS IS THE ORIGINAL ENGINE BLOCK. THIS IS GONNA BE THE PASSENGER'S SIDE. THE PASSENGER'S SIDE WILL HAVE THE CASTING DATE ON IT AS WELL AS THE CASTING NUMBER. AND HERE'S WHAT WE'RE REALLY LOOKING FOR. THIS IS GONNA BE THE SEQUENTIAL VIN NUMBER OF THE CAR, WHICH WILL MATCH THE VIN PLATE ON THE CAR ITSELF. ON THE TRANSMISSION WE HAVE A PAD RIGHT HERE THAT WILL HAVE A REPEAT OF THAT SEQUENTIAL NUMBER ON THERE. THAT INDICATES THAT THESE TWO PARTS ACTUALLY CAME IN THIS CAR. THEY ARE A LITTLE WORSE FOR WEAR BUT I THINK WE CAN BRING THEM BACK.

(JOE)>> CRANK AND ALL HUH?

(TED)>> CRANK AND ALL!

(JOE)>> SO TED, WHAT WAS THE ORIGINAL PURPOSE OF PUTTING THOSE NUMBERS ON THE ENGINE?

(TED)>> THE ORIGINAL PURPOSE WAS WARRANTY. IT SHOWED THAT THE ENGINE AND TRANSMISSION CAME IN THE CAR TO A TECHNICIAN THAT MIGHT BE WORKING ON THE CAR AT A DEALERSHIP OR SOMETHING LIKE THAT. KEEP PEOPLE FROM SWAPPING THE MOTORS OUT, PUTTING SOMETHING ELSE IN THERE, AND TAKING IT BACK TO THE DODGE STORE TO GET IT FIXED WHEN IT WASN'T THEIR FAULT. AN INTERESTING POINT ON THIS CAR IS ACCORDING TO ALL

THE REGISTRIES, THIS IS THE LAST LIFT OFF HOOD

CAR THAT CHRYSLER MADE.

(JOE)>> WHICH IS A VERY INTERESTING COINCIDENCE BECAUSE SITTING RIGHT NEXT TO THAT '69 SUPERBEE IS A '70 SUPERBEE, WHICH IS THE LAST 440 SIX PACK TO GO IN ONE IN 1970. TALK ABOUT YOUR MATCHING SET.

(TOMMY)>> SO IN YOUR OPINION, WHAT KIND OF VALUE DOES THAT ADD TO THE CAR?

(TED)>> WELL AS FAR AS COLLECTABILITY A LOT OF

TIMES THE FIRST AND LAST OF ANYTHING MIGHT BE CONSIDERED

A LITTLE MORE VALUE THAN ALL THE ONES IN BETWEEN, BUT IN THE LONG RUN IT'S WORTH WHAT SOMEBODY'S WILLING TO PAY FOR IT.

(TOMMY)>> AND THAT ALSO GOES FOR THE HARD TO FIND ORIGINAL COMPONENTS THAT HELP MAKE A SIX PACK CAR WHAT IT IS. THEY HAVE A SPECIAL INTAKE, CARBS, DISTRIBUTOR, AIR CLEANER, THE WHEELS ARE MOPAR HCODES, WHICH BY THE WAY DOES NOT STAND FOR HEMI. IT STANDS FOR HEAVY DUTY. THIS IS JUST SCRATCHING THE SURFACE OF THE BIG OLE PILE OF SPECIFIC PARTS THAT YOU WOULD NEED FOR AN ACCURATE RESTORATION. SO I'VE GOT TO ASK, WHAT'S YOUR PLANS FOR THIS BIG GREEN MONSTER?

(TED)>> I'LL THINK WE'LL DO A PROPER RESTORATION ON IT WITH AN ORANGE PAINT AND ALL THE DATE CODED PARTS, MAKE IT LOOK LIKE IT DID THE DAY IT ROLLED OFF THE TRANSPORT TRUCK IN 1969.

(TOMMY)>> THAT SOUNDS COOL. I'M NOT GONNA ASK TO BE THE FIRST ONE TO DRIVE, BUT MAYBE THIRD, FOURTH, FIFTH, I'D EVEN GO SIXTH IF YOU'RE ALRIGHT WITH THAT.

(TED)>> WE'LL TALK ABOUT IT.

(JOE)>> I'LL BE SEVENTH.

(TED)>> OKAY.

(ANNOUNCER)>> AFTER THE BREAK WE'LL GET TO WORK ON THAT EXHAUST SYSTEM, WHICH IS GOING TO LET THAT BLOWER BREATHE. HEADERS, CATS, MUFFLERS, AND SOME HANDSOME TAILS ARE GONNA SET IT OFF!

(JOE)>> OKAY WE'RE BACK ON THE JOB AND BACK UNDER THE MAGNUM. WITH OUR NEW EFORCE SUPERCHARGER AT WORK THE HEMI'S GONNA MAKE A 100, MAYBE EVEN MORE HORSEPOWER. BUT WHY STOP THERE? WE CAN FREE UP SOME EXTRA PONIES WITH A BETTER FLOWING EXHAUST, THAT IS AFTER WE GET THIS OLD

STUFF OUT OF THE WAY.

(TOMMY)>> WHILE ONE SIDE UNBOLTS, THE OTHER SIDE HAS TO BE CUT OUT SINCE IT'S WELDED TO THE MUFFLER.

[ saw cutting ]

(TOMMY)>> SOME WD 40 MAKES REMOVING THESE BOLTS A LOT EASIER, AND JOE'S GONNA DRAG OUT A BIG OLE HAMMER AND DO HIS BEST JOHN HENRY IMPERSONATION. AND I'LL TELL YA, HE'S PRETTY ACCURATE. THE CATS UNBOLT FROM THE MANIFOLDS. AND HERE'S A HAIRY BIT. YOU HAVE TO SUPPORT THE ENGINE AND UNBOLT THE MOTOR MOUNTS TO GET THE STOCK MANIFOLDS OUT.

NOW IT'S EASY TO SEE HOW MUCH BETTER OUR NEW HEADER'S GONNA FLOW OVER THAT RESTRICTIVE

LITTLE OLE MANIFOLD. NOW WE DECIDED TO GO WITH A SET OF HEADERS FROM JBA. THEY'RE STAINLESS STEEL AND FULLY CERAMIC COATED. IT'S GOT AN INCH AND THREE QUARTER PRIMARY AND A TWO AND A HALF INCH COLLECTOR. THE BEAUTY BEHIND ALL THIS STUFF IS THERE'S NO MODIFICATION EXCEPT FOR BOLTING THEM IN.

(JOE)>> OUT BEHIND THE HEADERS WE'LL BE USING THIS

EMISSIONS READY DROP IN KIT FROM MAGNAFLOW. IT'S BUILT TO INSTALL IN A STOCK LOCATION ON THIS CAR, MAKING IT A SNAP. AFTER THE CATS ARE IN, STRAIGHT PIPES WILL TAKE US TO THE BACK HALF.

THEN THE MUFFLER GOES INTO PLACE IN FRONT OF THE REAR DIFFERENTIAL. MORE WD 40 WILL HELP US SLIDE THE BRACKETS INTO THESE RUBBER HANGERS ALONG THE WAY. THE KIT COMES WITH POLISHED STAINLESS TIPS, WHICH LOOK PRETTY NICE ON THIS OLE WAGON. [ air ratchet spinning ]

(TOMMY)>> THERE WE GO, GREAT LOOKING, GREAT BREATHING, AND GREAT SOUNDING EXHAUST OUT BEHIND THAT SUPERCHARGER.

(JOE)>> THERE'S ONE THING SUPERCHARGERS HAVE IN COMMON

WITH EFI SYSTEMS, AIR CONDITIONING, EVEN YOUR PHONE CHARGER, AND THAT'S THEY GET HUNGRY FOR VOLTAGE.

THAT'S WHY IT'S A GOOD IDEA WITH A PROJECT LIKE THIS TO HAVE YOUR BATTERY LOAD TESTED AT A PLACE LIKE AUTOZONE. NOW THEY'LL DO IT FOR FREE, AND THAT WAY YOU'LL KNOW WHETHER OR NOT YOU NEED A NEW ONE FOR PEAK PERFORMANCE. OKAY, PUT SOME FIRE IN THE HOLE.

(TOMMY)>> MAYBE FIRST TIME, LETS SEE. [ engine fires ]

(TOMMY)>> NOT BAD!

(JOE)>> NOT BAD AT ALL, SOUNDS GOOD! THIS IS A DONE DEAL.

(TOMMY)>> WELL NOT EXACTLY, WE'VE STILL GOT A LITTLE BIT MORE STUFF TO DO TO THIS THING. THEN WE GET TO GO OUT AND TAKE IT FOR A TEST DRIVE.

(JOE)>> IF YOU'VE GOT A THREE VALVE MOD MOTOR IN YOUR 2004 TO '08 MUSTANG, HERE'S HOW YOU CAN GET AT LEAST 15 PERCENT MORE SPARK OUT OF YOUR IGNITION.

THESE FLAME THROWER COILS FROM PERTRONIX ARE DESIGNED FOR USE WITH THEIR IGNITER TWO IGNITION SYSTEM, AND THE RESULT THEY SAY IS MORE COMPLETE COMBUSTION THROUGH THE RPM RANGE. NOW THEY HAVE MOISTURE PROOF CONSTRUCTION FOR LONG LIFE,

EPOXY MOLDING TO RESIST SHOCK AND VIBRATION, AND YOU CAN GET THEM FOR TWO AND FOUR VALVE MOD ENGINES.

YOU CAN GET A SET OF EIGHT FROM SUMMIT RACING

FOR ABOUT $260 BUCKS.

(TOMMY)>> IF YOU WANT THE PERFORMANCE OF A PROGRESSIVE TWIN DISC CLUTCH WITHOUT THE EXPENSE, CHECK OUT THIS SCIENCE FRICTION DISC FROM AMERICAN POWERTRAIN. SMOOTH INITIAL ENGAGEMENT COMES FROM THESE RAISED KEVLAR PADS THAT COMPRESS TO ENGAGE THE AGGRESSIVE IRON CLUTCH MATERIAL. IT'S EASY ON FLYWHEELS AND PRESSURE PLATE SURFACES, AND IT'S AVAILABLE IN A NUMBER OF DIFFERENT APPLICATIONS

AS DISC ONLY, OR IT'S AVAILABLE IN KITS AS WELL.

(JOE)>> IF YOU'RE BURNING E-85 FUEL IN ONE OF YOUR ENGINES, HERE'S A LITTLE TESTER FROM HOLLEY THAT LETS YOU DETERMINE THE PERCENTAGE OF ETHANOL IN THE GASOLINE YOU HAVE. YOU SIMPLY POUR IN WATER UP TO THE FIRST LINE OF THE TESTER. THEN POUR IN A SAMPLE OF YOUR E-85 UP TO THE SECOND

LINE, ALMOST TO THE TOP. THEN PUT THE CAP BACK ON, MIX IT UP A LITTLE BIT, AND LET IT SETTLE. THAT SEPARATION LINE IN THE MIXTURE TELLS US WE'RE AT ABOUT 87 PERCENT. IT'S A HANDY LITTLE TOOL TO MAKE SURE YOU GET THE POWER AND EFFICIENCY YOU WANT AND ONLY COST ABOUT $17 BUCKS. WELL GUESS WHAT, WE'RE OUT OF TIME. WE'LL SEE YOU NEXT WEEK WITH ANOTHER DETROIT MUSCLE.
Show Full Transcript