Engine Power Featured Projects
Engine Power Builds
Parts Used In This Episode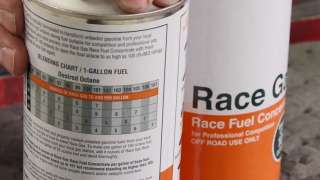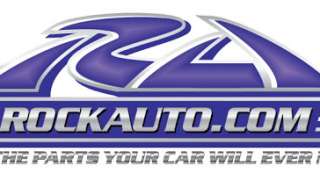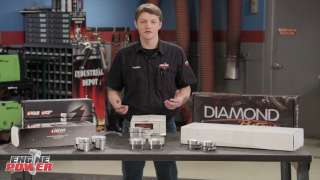 Matco Tools
MATCO Tools are the Official Tool Supplier to PowerNation
The Industrial Depot
Tools, Hardware, Shop Supplies
Episode Transcript
(Pat)>> You're watching Powernation!

(Pat)>> Today on Engine Power we find a home for one of our all-time favorite engines. [ engine revving ] [ MUSIC ]

(Pat)>> Hey everyone, welcome to Engine Power. Today we are going to be working on an engine that has been kicking around our shop for a while now and it has been through a couple of different iterations already. This is our 427 cubic inch LSX extreme crate engine that we picked up from the guys down at Late Model Engines in Houston, Texas, or as you know them LME. Now if you're not familiar with this extremely versatile engine check this out. It started with an LSX block loaded with race ready components and it was rated for up to 2,000 horsepower. So we knew it could handle anything we threw at it. The heads were a custom LS-7 six bolt c-n-c ported design with 2.250 titanium intake valves and 1.600 Inconel exhaust valves. Heavy duty Manley three-eighths push rods and stainless steel Crower 1.8 ratio rockers took care of the valve train. LME's billet aluminum LS-7 intake manifold came next. A turbo system was fabbed up featuring an 86-85 millimeter gen two Precision turbocharger. Kenny Duttweiler is a pioneer and a legend in the field of turbocharging, and when he offered his support on the build we were honored to have him in the shop. In no time flat he dialed in our engine for maximum power. We used Race Gas Ultra to increase our pump gas to 112 octane. After several dyno runs and some adjustments to timing and boost the engine yielded a stout 1,210 horsepower and 993 pound feet of torque. [ engine revving ]

(Pat)>> We couldn't wait to get this beast into a vehicle. Considering its big power numbers putting it in our 1,900 pound test sled wasn't really a practical decision but it sure was fun. [ engine revving ]

(Pat)>> Several months later the Detroit Muscle team showed up with a '73 Javelin in nice shape. They were looking for more power from a modern engine and we suggested the 427. To meet their power requirements we setup the engine in a naturally aspirated configuration. It produced 647 horsepower and 548 pound feet of torque on pump gas. After the AMC fans brought out their torches and pitchforks Detroit Muscle wisely decided to use their original 304 for their project. For the moment our 427 lacked a home. Recently the crew from Music City Trucks found themselves behind the wheel of a Jeep TrackHawk with wide grins on their faces. Lacking the funds to buy their own they concocted a plan to build one themselves. They asked us to take care of the engine. One of their big requests a supercharger.

(Frankie)>> In order to get this engine back to its boosted form but also have it fit in the application we went with a roots style supercharger from Summit Racing. This is a Magnuson that was built to order for us and is normally found on a C-6 Corvette with an LS-7. We also had to get a stock front LS-7 accessory drive, and since the engine was carbureted before we had to get a throttle body and a standalone e-c-u and wiring harness to run on the dyno and in the vehicle.

(Pat)>> But before we can see all that horsepower made on the dyno we have to get it all bolted to the engine. So to the assembly area. [ MUSIC ]

(Frankie)>> Before we can actually bolt this supercharger down we have to take it apart, which seems counterintuitive but the manifold bolts actually go through the base. So we have to take the top off, the fuel rails, and the coolant ports on the front in order to access the bolts. After unbolting the fuel rails we can gently lift them away from the fuel injectors. Then we'll remove the Allen head screws holding the coolant manifolds in place. They have a tight O-ring seal. So we'll go slow and easy sliding them out. [ drill humming ] [ MUSIC ]

(Frankie)>> At first glance it looks like the rotors are going the wrong direction on this, but this supercharger works differently than a conventional one. Instead of forcing the air directly down into the intake it actually forces it up into this chamber, and then the air is pushed into the ports on the side. [ MUSIC ] Before we install the supercharger the steam vent line supplied with the system bolts into place. Also included in the kit are Cometic intake gaskets. They are required for proper fitment of the supercharger. Since the intake manifold bolts are inaccessible after the supercharger's installed blue thread locker is applied before tightening them. They are torqued in sequence to 106 pound inches. Yes pound inches! The lid bolts also receive thread locker and are likewise tightened to 106 pound inches. [ MUSIC ] Up next, the supercharged 427 gets standalone fuel injection. Then it's put through the ringer in the dyno cell.

(Frankie)>> The pistons in your engine have to go through millions of combustion cycles in their lifetime. So it is critical to choose the right ones, and there are several styles to pick from. Dished pistons are often found in lower compression factory engines as well as boosted builds where lower static compression is needed. Flat top pistons with valve reliefs are common in naturally aspirated power plants with higher static compression ratios and minimal valve clearance. Domed pistons are great for very high compression engines or engines with an open combustion chamber like a Hemi. Modern pistons are normally constructed of aluminum but there are a few different ways that they're made. Casting is a quick and affordable method to produce pistons that have a long service life in lower performance applications. Cast pistons often are made from a hypereutectic alloy where the high silicone content gives them more scuff resistance at higher operating temperatures. Forging is similar to casting but the piston undergoes an additional process where it forged into a final shape over a dye giving it even more strength. Forged pistons work great in high powered engines which experience the toughest operating conditions. With any piston the specific type of alloy used determines the hardness or ductility of the piston. Most factory applications and engines under 400 horsepower typically press fit the wrist pin into the connecting rod. Normally this is done in a machine shop because it requires specialized equipment and experienced professionals to ensure a good result. Spiral locks and sir clips are used when the wrist pin floats in the connecting rod, and can be installed at home with simple hand tools and a fair amount of patience. As you can see you've got lots of options when it comes to choosing pistons. Summit Racing Equipment can help you find the right pistons for your engine.

(Pat)>> Our supercharged LSX 427 continues with our ATI harmonic dampener that we got from Summit Racing Equipment. It's s-f-i approved, has integral serpentine pulleys, and a provision for a crank keyway. [ drill humming ] [ MUSIC ]

(Pat)>> Also from Summit is an AC Delco water pump and a GM alternator bracket. Round one Topolinski! [ drill humming ]

(Pat)>> Do you know why bee's hairs are sticky?

(Frankie)>> No, what?

(Pat)>> Because they use a honeycomb. As part of the GM accessory kit we got a stock power steering pump and idler pulley. [ drill humming ] [ MUSIC ]

(Pat)>> To control the port fuel injection and ignition system on our supercharged 427 we went with a FiTech ultimate LS standalone e-c-u kit. This is a self-learning system that replaces a factory e-c-u and has all the capabilities you would need for a street or performance engine. It works with any gen 3 or gen 4 LS engine with a 24 or 58 tooth reluctor, and has outputs for cooling fans, a tachometer, speedometer, and a fuel pump. The kit comes with a custom plug and play wiring harness, a hand held touch screen controller with a windshield mount, and oxygen sensor, and a three bar map sensor for boost levels up to 30 p-s-i. The nice thing about this system is that it is self-learning, and any additional tuning you want to do can be done on the fly with the hand held programmer. No laptop needed, and to finish out the system we also picked up one of their 102 millimeter throttle bodies. For our power level we needed to swap out the injectors included with the supercharger. We chose a set of Dietchwerks' 90 pound per hour injectors. After lubing the O-rings with synthetic grease the injectors pop into the fuel rails. [ MUSIC ]

(Frankie)>> The coolant manifolds are re-installed. Just like when we removed them slow and easy does it. [ MUSIC ] The fuel rails are next. [ MUSIC ] [ drill humming ]

(Frankie)>> The FiTech map sensor gets bolted down and the 102 millimeter throttle body finishes it off. [ MUSIC ] Earl's Performance Plumbing offers adapters to replace the stock push-on style fuel rail connector with an a-n style fitting. [ MUSIC ] Since we've never run a setup like this before we fabbed up a throttle bracket that mounts to the top of our blower making sure to re-torque the bolts to spec. [ MUSIC ]

(Pat)>> After that we'll install the wide band O-2 sensor supplied with the FiTech system. The electrical connections begin with the fuel injectors followed by the coil packs. [ MUSIC ] Then we are ready for the plug and play wiring harness and the e-c-u. All the connections are labeled. So installation is quick and easy. [ MUSIC ] The Magnuson kit includes a heat exchanger for the supercharger. Just for dyno purposes we'll temporarily install it on our dyno cart using zip ties and a light touch. [ MUSIC ]

(Frankie)>> Connections to the supercharger are made with quick disconnect fittings, which are a breeze to install. The hoses attach to the reservoir, heat exchanger, and pump using a combination of worm gear and spring clamps.

(Pat)>> Up next, high octane fuel for a high performance engine.

(Frankie)>> We just have a couple of items on our pre-flight check list and the LSX will be ready for dyno runs. We have to upload a calibration to the e-c-u. So we'll go down to "write cal to e-c-u" and click enter, and basically what this does is tell the e-c-u what kind of engine it's working with. There's a couple of different options for a 24 tooth or a 58 tooth LS, and then if you're using it to control a transmission there's two options there for a 4-L-60-E or a 4-L-80-E. We're not gonna run a transmission obviously cause it's on the dyno, and since we have such a unique combination here FiTech's customer service actually hooked us up and those guys are very helpful. So they wrote us our own custom calibration that will help get us started in the tuning aspect. So we're gonna hit "write-to", and then that will write that calibration to the e-c-u. So once it writes it to the e-c-u we have to cycle the key. So we'll go up to dashboard, and then we'll turn the ignition off and make sure that all these values disappear. It usually takes about 15 seconds, and there they go. So now we can turn the key back on and we can go to our initial setup and setup the parameters of our engine.

(Pat)>> Yeah! When we get it all warmed up first thing we're gonna do is just to make sure that everything is copasetic let's make a kit from like, we'll take it as low as 2,000. I think it'll load at 2,000. Like 2,000 to 5,000 at like 600 r-p-m per second just to make sure our tune-up is in the right zone. [ engine revving ]

(Pat)>> It loaded right down to 2,000. Okay 564.9 at 5,000, and torque is still going up. Torque is up at 593, wow!

(Frankie)>> That's a nice graph already. Like you said we're not even close to the peaks.

(Pat)>> Our supercharged 427 LSX will run fine on 93 octane pump gas in the vehicle, but since we have it in the dyno cell and we want to push it a little bit harder we decided we wanted some better quality fuel for it. So we're gonna mix up some Race Gas race fuel concentrate. Now there's a couple different versions depending on your application. One is the Race Gas Ultra. This formula is designed for high specific output, high horsepower applications like blown, nitrous, turbocharged, or even naturally aspirated versions. Mixing this entire 32 ounce can into four gallons of 93 octane pump gas will give you 112 octane, which has the same b-t-u value of distilled race gasoline, and not only that it raises the chemical energy and the oxygen content of the fuel. We will be mixing up some of the regular race fuel concentrate for our engine. Using the blend chart on the back we can mix the fuel to whatever octane we feel that we need. Two ounces of fuel concentrate per gallon will raise the octane four full numbers. We're mixing our fuel to 103 octane. This will give us a nice safety margin for making dyno run after dyno run while getting our tune-up dialed in. It would be easy just to max out the octane but sometimes too much octane can actually hurt horsepower, but that's a subject for another day. [ MUSIC ] [ engine revving ]

(Pat)>> Not bad, 697, 591. 697 but at 7,000 and still climbing. You know what's interesting? This thing only has four pounds of boost.

(Frankie)>> Yeah pretty much all the way through.

(Pat)>> The graph is really, really nice. Super smooth!

(Frankie)>> This thing's gonna be mean! It's already mean.

(Pat)>> I think we can make it a little bit meaner. Whether you're doing a basic tune up or a complete vehicle rebuild you want the right parts at a great price. RockAuto dot com makes that easy. Just select your vehicle's info and you will find all of the parts available for your ride conveniently organized by category. RockAuto dot com's deep inventory gives you options ranging from economy all the way up to premium aftermarket. You can also get those crucial items to get the job done, like automotive fluids, lubricants, and tools. Quick shipping means you can get started on your project in no time. RockAuto dot com gives you the power of a parts counter computer in the comfort of your own home.

(Frankie)>> We set out to build an engine worthy of the Jeep TrackHawk, and now we find out whether our 427 makes the grade.

(Frankie)>> When we ordered our supercharger we planned ahead and got a smaller drive pulley with the system. To make a little more boost the 96 millimeter pulley is being swapped out for an 84 millimeter one. Before we change it out we needed to remove the throttle body for clearance. [ MUSIC ] Orange thread locker is applied to the bolts and the new unit gets installed. It's as simple as that. [ engine revving ] [ Pat whistling ]

(Frankie)>> Did you see what I saw?

(Pat)>> That's some big power right there. That was a huge jump in power. 788 horse! At 6,800, 677 at 4,700. How much boost was that?

(Frankie)>> Right around 6, 6.1.

(Pat)>> Hovering around six pounds of boost.

(Frankie)>> That's a huge jump.

(Pat)>> Mark is hard at work getting the Jeep together but we figured he'd want to hear his engine run.

(Frankie)>> Hey man, come check this out.

(Pat)>> We've been fuzzing on your project. I know you're down there working on it. So we got a little surprise for you here. For your competition to the factory vehicle we needed at least equal the power right? Well I think we can do it a little better.

(Frankie)>> I think you're gonna like it. It's gonna be good.

(Pat)>> It originally had a pulley on it that produced almost about four pounds of boost. We figured we could pump that up a little. So we went from 96 millimeter to an 84 millimeter pulley. The engine in whatever that thing is, SRT, has 11 or 12 pounds of boost. So we're not gonna be that high, but I don't think we need to be that high.

(Frankie)>> Not with this thing.

(Pat)>> We're gonna make a pull from 3,000 to 7,000, 300 a second. Are you ready for some goodness here?

(Marc)>> I'm ready! [ engine revving ]

(Pat)>> Are you ready for this?

(Marc)>> Sounds rowdy!

(Pat)>> 785 horse, 680 pound feet of torque. That's not bad.

(Marc)>> You smashed the number.

(Frankie)>> Did we reach your goal?

(Marc)>> Yeah! 707.1 would have been enough.

(Frankie)>> The part that gets me is the torque. I mean look at the torque. 650 from 3,500 all the way to 6,000.

(Marc)>> All the torque all the time.

(Pat)>> The graph on these, because we have a very good e-c-u. We have a very good way of controlling both spark and fuel. Our graphs are really, really nice. It's making power where it should. I mean this engine has enough valvetrain and it has enough good parts in it to make a lot more power and turn it way higher.

(Marc)>> Let's face it, 707 horsepower would have been more than we needed. This thing's just gonna be a tire fryer, no matter what. So that just takes it to the next level.

(Pat)>> We figured you'd like it. We're very happy that this engine has a home now, and there's a lot of good parts on this engine. This is one of those things where everything's gonna come together just like it should, and this thing is gonna be outstanding. I can't wait to see it done. I didn't want to pull you away from what you're doing over there. I figured you wanted to see this though.

(Marc)>> Absolutely, so when can I have it?

(Frankie)>> Soon!

(Pat)>> We're gonna give her the once over and make sure everything copasetic, and it'll come down to you.

(Marc)>> Thanks guys, that is unbelievable.

(Pat)>> To find out more about anything you've seen today check out Powernation TV dot com.
Show Full Transcript