More Creep It Real Episodes
XOR - Xtreme Off-Road Builds
Parts Used In This Episode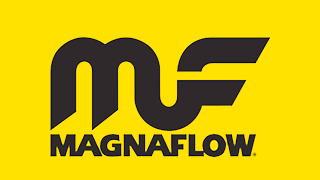 Magnaflow
Which is more important: great performance or great sound? MagnaFlow Exhaust settles the debate by giving you both!
Lincoln Electric
Lincoln Electric is proud to be the welding supplier of XOR
Matco Tools
MATCO Tools are the Official Tool Supplier to XOR
The Industrial Depot
Tools, Hardware, and Shop Supplies
Episode Transcript
(NARRATOR)>> TODAY ELIZA AND JEREMY START A BRAND NEW PROJECT. THEY'VE PICKED UP A STOCK 2012 JK AND THEY'RE TAKING IT FOR A LITTLE WHEELING JUST TO SEE WHAT THEY'RE STARTING WITH. IT'S ALL TODAY ON XOR!

(ELIZA)>> HEY GUYS, WELCOME TO XOR. TODAY IS A GREAT DAY. IT IS NEW PROJECT DAY. WE LITERALLY JUST PICKED UP THIS JK, BROUGHT IT OUT TO WOOLEY'S, SEE HOW FAR WE CAN LEAN ON IT BEFORE WE BREAK IT CAUSE WE'RE TURNING THIS GUY INTO A MONSTER ROCK CRAWLER. READY?

(JEREMY)>> LET'S GO!

CHECKING GROUND CLEARANCE NOW.

(ELIZA)> YES WE ARE.

(JEREMY)>> YOU GOT IT. TREES, TREES!

(ELIZA)>> WE LOVE COMING TO WOOLEY'S CAUSE THEY'VE GOT TRAILS THAT RANGE FROM MILD TO WILD.

(JEREMY)>> OKAY, I'LL GET OUT AND SPOT.

(ELIZA)>> ALL RIGHT, JUST STAY OUT OF MY WAY.

(JEREMY)>> OKAY!

(ELIZA)>> IF I COULD JUST SEE OVER THE HOOD SOMETIMES.

(JEREMY)>> TO YOUR RIGHT, THERE YOU GO, THERE YOU GO, YEP, YEP!

BIG DROP!

(ELIZA)>> OUR COMPLETELY STOCK JK SPORT HAS A PENTASTAR THREE POINT SIX LITER VSIX MAKING 285 HORSES, AND 260 POUND FEET OF TORQUE, ALL ROUTED INTO 3.73 GEARS AND AN OPEN DIFF. IT RIDES ON SOME RATHER ORDINARY 255/75 17'S, WITH A TRACK WIDTH OF 61.9 INCHES AND A WHEEL BASE OF 95.4 INCHES. AT STOCK RIDE HEIGHT WE HAVE ABOUT EIGHT POINT EIGHT INCHES OF GROUND CLEARANCE.

(JEREMY)>> LITTLE BIT, GREAT, JUST GO!

I'LL SPOT.

(ELIZA)>> ALL RIGHT.

(JEREMY)>> USUALLY A SPOTTER IS USED IN SOME PRETTY RADICAL TERRAIN, BUT SINCE WE'RE RIDING STOCK SPOTTING CAN HELP YOU GET PLACES YOU MAY NOT BE ABLE TO GO ALL BY YOURSELF, ESPECIALLY WHEN YOUR CODRIVER HAS A HARD TIME SEEING OVER THE HOOD. DRIVER, DRIVER, PERFECT, PERFECT! BIG ROCK, COMING OVER!

BIG ROCKS! TO THE RIGHT. PERFECT, STRAIGHT, BACK TO THE LEFT, THERE YOU GO! STRAIGHT ON DOWN.

ALL RIGHT, LET'S GO BACK UP NOW.

(ELIZA)>> UNDER US IS JEEP'S CUSTOMARY APPROACH UTILIZING A LINK STYLE SUSPENSION WITH COIL SPRINGS AND JUST ENOUGH FLEX TO HAVE THE KIND OF FUN THESE TRAILS OFFER.

(JEREMY)>> HARD DIP RIGHT. OKAY! DIG, DIG, PERFECT, PERFECT!

MORE THAN CAPABLE.

STRAIGHT, PASSENGER, OKAY, STRAIGHT, RIGHT THERE, STAY STRAIGHT. PERFECT, PERFECT, PERFECT, DRIVER, HALF DRIVER, HALF DRIVER. SLOW, OKAY, PERFECT.

COME ON. GO PASSENGER, PASSENGER, PASSENGER, GOOD, DRIVER.

(ELIZA)>> WOO!

(JEREMY)>> BOUNCING, BOUNCING! THAT'S IT, THAT'S IT! CAREFUL!

WATCH OUT FOR THOSE HIDDEN BRANCHES. THEY SNEAK UP!

ALMOST LOST A FLARE THERE. THE TRAILS ARE PERFECT FOR THIS SIZE JEEP. WELL ANY SIZE JEEP REALLY.

ALL RIGHT, WATCH OUT FOR STUMPS. NO, NO, GO, PERFECT!

(ELIZA)>> THEY DON'T CALL ME "STUMPY" FOR NO REASON.

(NARRATOR)>> WHEN WE COME BACK IT'S MORE WHEELING AT WOOLEY'S, STAY TUNED.

(JEREMY)>> PERFECT!

(JEREMY)>> THIS THING IS EXTREMELY CAPABLE.

(ELIZA)>> IT IS! HEY GUYS, WELCOME BACK TO XOR, AND THE TEST DRIVE OF OUR STOCK JK AT WOOLEY'S OFF ROAD PARK IN LYNNVILLE, TENNESSEE. WE'RE GOING HILL CLIMBING AND DOING SOME MORE CRAWLING AND TRAILING.

(JEREMY)>> I SMELL RUBBER BURNING!

(ELIZA)>> YOU GOT IT, YOU GOT IT!

(JEREMY)>> TRAIL RATED! THESE THINGS ARE AMAZING.

GET UP THERE!

THAT'S GOOD!

WHOA, ONE LAST ONE. YOU KNOW, HERE'S THE FUN PART, IS WE GET TO ACTUALLY DRIVE UP THE HILL AND THESE OTHER TWO GUYS HAVE WALKED IT PROBABLY SIX TIMES. SO WE'VE GOT TO GIVE THAT GUY AND THAT GUY CREDIT FOR DOING A LOT OF STUFF.

WELL THAT'S THE TOP.

(ELIZA)>> DO IT AGAIN!

(JEREMY)>> READY? LET'S GO!

PASSENGER. A LITTLE BIT.

STOP, PASSENGER, HALF TURN, OKAY.

(ELIZA)>> LET ME GO BACK AND BUMP IT.

(JEREMY)>> BACK UP JUST A LITTLE.

PERFECT! THAT'S EXACTLY HOW IT'S SUPPOSED GO, RIGHT?

(ELIZA)>> WOO, YEP!

(ROB)>> WHAT'D YOU THINK OF THAT?

(ELIZA)>> THAT WAS FUN! LET'S DO IT AGAIN.

(JEREMY)>> I'M ALWAYS IMPRESSED WITH A LITTLE RED JEEP. THIS THING'S CRAZY! I DON'T THINK WE'LL BE ABLE TO SELL THESE ON CRAIGSLIST ANYMORE.

(ELIZA)>> WHAT'S THE DAMAGE? I KNOW I HIT SOMETHING. OH, LOOK AT THAT TIRE RASH! ROCK RASH ON THE RIMS. WE'RE NOT EVEN AIRED DOWN, CAN YOU BELIEVE THAT? AWESOME!

(JEREMY)>> OKAY, GO PASSENGER, STAY PASSENGER. OKAY BIG BUMP, TRY IT.

WOW!

ALL RIGHT, STOP. I'M GONNA GET OUT OF THE WAY CAUSE OTHERWISE I'M GONNA FALL IN THE PUDDLE. SO GOOD LUCK!

ABSOLUTELY PERFECT!

YEP, RIGHT THERE, PERFECT.

ALL RIGHT, STOP THERE.

ALL RIGHT, LET'S TRY IT.

(ELIZA)>> WHERE AM I GOING?

(JEREMY)>> STAY DRIVER'S SIDE.

(ELIZA)>> OKAY.

(JEREMY)>> BIG DROP DOWN, BIG DROP DOWN. DRIVER'S, DRIVER'S, DRIVER'S, YEP, STAY PASSENGER, LITTLE MORE, STOP!

NOW THERE'S A BIG DROP. SO GO HARD DRIVER, HARD DRIVER, OKAY READY?

[ Eliza screaming ]

(JEREMY)>> COME ON, PERFECT! OKAY, KEEP COMING, KEEP COMING, KEEP COMING.

(ELIZA)>> WOO!

[ Eliza & Jeremy laughing ]

(NARRATOR)>> AFTER THE BREAK WE'LL INSTALL A CUSTOM EXHAUST ON OUR OVERLAND SCOUT, STICK AROUND!

(JEREMY)>> YOU'RE CLEANING THIS UP.

(ELIZA)>> I'M NOT CLEANING THIS.

(JEREMY)>> HEY GUYS, WELCOME BACK TO XOR. NOW WE HAD A GREAT TIME OUT AT WOOLEY'S OFF ROAD PARK IN OUR STOCK JK, AND IT SHOULD BE A GREAT PLATFORM FOR OUR MONSTER ROCK CRAWLER, ESPECIALLY WHEN IT'S GONNA BE SITTING ON 40'S, BUT BEFORE WE GET INTO THIS WE'VE MADE A TON OF PROGRESS ON THE SCOUT.

(ELIZA)>> WITH THE ENGINE JUST ABOUT READY TO FIRE UP, WE'VE GOT TO GET EXHAUST UNDER THE SCOUT.

(JEREMY)>> ROUTING THE EXHAUST CAN BE A BIT OF A PUZZLE, BUT THE VERY FIRST STEP IS TO GET THE EXHAUST HEADED TOWARDS THE BACK OF THE TRUCK. THAT BEGINS WITH TACKING ON A DOWNPIPE TO THE HEADER'S REDUCER. WE STARTED OUR EXHAUST ON THE PASSENGER'S SIDE BECAUSE WE COULDN'T JUST RUN IT STRAIGHT BACK. THE TRANSFER CASE IS IN THE WAY. SO WE NEED TO DIVERT THIS BANK TOWARDS THE DRIVER'S SIDE.

BE PREPARED TO CONSTANTLY TAKE THE PIECES OF YOUR PUZZLE ON AND OFF YOUR TRUCK TO GET THE FIT JUST RIGHT. [ saw cutting metal ]

(JEREMY)>> WHEN WE MADE THE TURN BEHIND THE OIL PAN AND UNDER THE TORQUE CONVERTER IT WAS REALLY IMPORTANT TO MAKE SURE THIS PIPE WAS LEVEL BECAUSE WE NEED TO FIND THE CORRECT PIPES TO GET OVER THE TRANSMISSION CROSS MEMBER. WE'RE GONNA TRY TO CLAMP THIS A LITTLE BIT TIGHTER CAUSE WE'RE INTO THE RADIUS HERE A LITTLE BIT ON THE BEND TO GET THIS RIGHT. SO WHEN I CLAMP THIS DOWN AND OBLONG THIS A LITTLE BIT SO THE SEAMS LINE UP.

(ELIZA)>> OKAY, OKAY.

(JEREMY)>> SO THAT'LL HOLD IT FOR NOW.

(ELIZA)>> ALL RIGHT.

[ welder crackling ]

(JEREMY)>> THE DRIVER'S SIDE WAS A STRAIGHT SHOT BACK, BUT IT WAS CLEARING THE TRANS CROSS MEMBER THAT FORCED US TO USE SMALLER DIAMETER TUBING THAN WE WOULD HAVE LIKE.

(ELIZA)>> GET THIS GUY LINED UP WITH THIS PART RIGHT HERE.

(JEREMY)>> ONE FINAL TURN GETS BOTH SIDES LINED UP. CUT IT RIGHT THERE. AGAIN, CLEARANCE ISSUES UNDER THE SCOUT FORCE US TO JOIN THE TWO BANKS WITH A YPIPE. NOW BUILDER KITS LIKE THESE COME WITH EVERYTHING YOU NEED TO BUILD YOUR OWN YPIPE. WE'RE GONNA BE USING TWO 45'S AND A PIECE OF STRAIGHT PIPE TO GET OUR "Y" ALL DONE.

HERE'S WHY YOU DON'T WANT TO RUSH THIS. YOU ARE CUTTING THE 45 DEGREE BEND ON THIS PIECE AT ANOTHER 45 DEGREE ANGLE, AND THE CUT NEEDS TO BE AS STRAIGHT AS POSSIBLE FOR BOTH PIECES TO LINE UP CORRECTLY.

[ saw cutting metal ]

(JEREMY)>> HERE YOU CAN SEE WHY THOSE STRAIGHT CUTS ARE SO IMPORTANT.

[ welder crackling ]

(JEREMY)>> NOW WITH THE TWO 45'S CUT AND TACKED TOGETHER WE'RE GONNA TAKE ANOTHER PIECE OF PIPE AND SLIDE IT OVER THE END. WE'RE GONNA HAVE TO COMPRESS THIS PIECE A LITTLE BIT, AND THAT'S GONNA GIVE US A LITTLE MORE SURFACE AREA TO WELD THROUGH HERE. THEN WE'LL CUT THE END OFF AND WE'LL HAVE A TRUE YPIPE. WE USED A VICE GRIP TO COMPRESS THE PASSENGER'S SIDE DOWNPIPE AT ITS BEND BEHIND THE OIL PAN. HERE A CCLAMP GETS THE JOB DONE. YOU CAN EVEN USE THE BENCH VICE TO RESHAPE THE END INTO AN OBLONG OPENING.

THAT FITS PRETTY CLOSE.

BECAUSE THE OBLONG PIPE CONTACTED THE END OF THE YPIPE, WE CUT JUST BEHIND THE MARKED LINE. THAT WAY WE HAD THE PERFECT FIT WHEN WE PUT THE TWO PIECES TOGETHER.

[ welder crackling ]

[ welder crackling ]

(JEREMY)>> WE INTENTIONALLY MADE OUR YPIPE LONGER THAN WE NEED BECAUSE IT'S A LOT EASIER TO SHORTEN YOUR PIECES OF THE PUZZLE THAN IT IS TO ADD BACK ON TO IT.

(NARRATOR)>> UP NEXT, WE'LL WRAP UP OUR EXHAUST.

(ELIZA)>> HEY GUYS, WELCOME BACK TO XOR AND THE CUSTOM EXHAUST INSTALL ON OUR OVERLAND SCOUT.

(JEREMY)>> THE NEXT PIECE OF THIS EXHAUSTING PUZZLE IS GETTING THE PASSENGER'S SIDE BANK ALIGNED WITH THE YPIPE. NOW WE'RE JUST GONNA WORRY ABOUT FITTING THE TOP PIPE STRAIGHT AND PUTTING A TACK UP THERE.

PERFECT! [ welder crackling ]

(JEREMY)>> THAT SHOULD HOLD EVERYBODY IN PLACE. WITH THE FRONT SECTION ALL TACKED TOGETHER, WE NEED TO GET IT OUT OF THE SCOUT SO WE CAN ADD THE BALL FLANGE THAT ALLOWS US TO REMOVE THE COMPLETED EXHAUST WITHOUT REMOVING THE TRANS CROSS MEMBER. CUTTING THE TUBE TO LENGTH, AND MOST IMPORTANTLY SQUARE, IS MADE EASY WITH OUR EVOLUTION CHOP SAW FROM SAW BLADE DOT COM.

THE GREAT THING ABOUT USING A BALL FLANGE IS YOU DON'T HAVE TO REPLACE A GASKET LIKE YOU DO WITH A FLAT FLANGE EVERY TIME YOU REMOVE YOUR EXHAUST.

[ welder crackling ]

(JEREMY)>> THESE JOINTS ARE HELD TOGETHER WITH TWO FASTENERS TO MAKE A LEAK FREE JUNCTIONS AND PROVIDE A PIVOT POINT THAT GIVES YOU SOME DEGREE OF ADJUSTMENT FOR THE REST OF THE EXHAUST. WE'RE GONNA PUT THE MUFFLER IN THE STOCK LOCATION UNDERNEATH THE HEAT SHIELD THAT'S ALREADY THERE. ABOUT 16 INCHES BECAUSE THE PIPE'S ACTUALLY GONNA SLIDE INTO HERE JUST A LITTLE BIT. SO WE'LL CUT IT SO IT CAN SLIDE IN. [ saw cutting metal ]

[ welder crackling ]

(JEREMY)>> TO GO WITH OUR BUILDER'S KIT WE PICKED UP MAGNAFLOW'S UNIVERSAL PERFORMANCE MUFFLER. IT'S GOT A STRAIGHT THROUGH PERFORATED STAINLESS STEEL CORE, STAINLESS MESH WRAP, AND ACOUSTICAL FIBER FILL FOR A GREAT LS RUMBLE. FOR MORE INFORMATION ON ANYTHING YOU SAW ON TODAY'S SHOW GO TO POWERNATION TV DOT COM.

AND AFTER I TACK THE LAST PIECE IN WE'LL HAVE TO TAKE IT ALL DOWN AND WELD IT ALL UP, AND THEN THROW IT RIGHT BACK IN THE TRUCK. [ welder crackling ]

(JEREMY)>> HEY GUYS, NOW WE'VE ALL HEARD THOSE UNIDENTIFIABLE NOISES WHEN YOU'RE GOING DOWN THE ROAD. EITHER WHEN YOUR SUSPENSION'S MOVING OR WHEN YOU'RE ON THE THROTTLE. WELL WE'RE GONNA TAKE A COUPLE OF MINUTES AND TRY TO TRACK DOWN SOME OF THOSE ISSUES, AND FIRST WE'RE GONNA START WITH SHOCKS. THERE'S A COUPLE OF DIFFERENT THINGS YOU NEED TO LOOK FOR WHEN YOU'RE LOOKING AT YOUR SHOCKS. YOU'VE GOT TWO DIFFERENT STYLES OF BUSHINGS. THE BUSHINGS UP TOP CAN ACTUALLY WEAR OUT, CREATING A GAP AND MAKING THIS TRAVEL UP AND DOWN, CREATING QUITE A BIT OF NOISE, AND DOWN BELOW YOU'VE GOT THE OTHER DIFFERENT STYLE OF BUSHING. NOW AS YOU CAN SEE, THE INNER RUBBER IS ACTUALLY PUSHED OUT, AND THAT CAN ALSO CREATE NOISE. NOW WHAT YOU CAN DO IS JUST REPLACE THE BUSHINGS ON THIS SHOCK BECAUSE THE SHOCK ITSELF IS ACTUALLY OKAY. IT'S GOT FORCE GOING UP AND DOWN. SO THIS SHOCK ISN'T WORN OUT BUT YOU CAN GO AND REPLACE THE BUSHINGS. SECONDLY YOU'VE GOT THE PHYSICAL APPEARANCE OF THE SHOCK ITSELF. IF THEY'RE LEAKING AND YOU CAN TAKE THEM OUT AND ACTUALLY LOOK AT HOW WELL THEY GO DOWN. THIS SHOCK IS OBVIOUSLY WORE OUT. SO IT'S BETTER OFF TO JUST REPLACE THIS SHOCK THAN TO TRY TO REPAIR ANYTHING ON IT. SO IF YOU GET A GOOD, BRAND NEW SHOCK THAT WORKS PERFECTLY, YOU SHOULD HAVE A SHOCK THAT TRAVELS UPWARD WITH NO PROBLEMS. AND FOR ALL THAT CLANGING AND BANGING THAT MIGHT BE GOING ON UNDERNEATH THE HOOD DON'T FORGET TO CHECK YOUR ENGINE AND TRANSMISSION MOUNTS. NOW THESE ARE ACTUAL WEARABLE ITEMS. THEY'RE TWO PIECES OF METAL THAT ARE ENCASED IN RUBBER. SO YOU DON'T TRANSMIT ALL THOSE VIBRATIONS FROM YOUR ENGINE TO YOUR CHASSIS. THEN YOU FEEL THAT IN YOUR SEAT, BUT WHEN THEY DO FAIL THEY ACTUALLY TIE THEM TOGETHER CAUSE YOU DON'T WANT YOUR TRANSMISSION OR YOUR ENGINE COMPLETELY FALLING OUT OF YOUR TRUCK. AND FOR YOU GUYS OUT THERE THAT ARE DOING ENGINE SWAPS, THE MOUNTS ARE BASICALLY THE SAME. THE HAVE THE PLATE THAT BOLTS DIRECTLY ONTO THE ENGINE BUT YOU HAVE TO WELD YOUR MOUNTS INTO YOUR CHASSIS. NOW THIS ALLOWS YOU TO PUT YOUR ENGINE IN PRETTY MUCH ANY CHASSIS. THEY ALSO HAVE RUBBER BUSHINGS THAT'LL TAKE UP SOME OF THOSE VIBRATIONS, AND FOR THE GUYS THAT ARE RUNNING HIGH HORSEPOWER AND HIGH TORQUE APPLICATIONS THEY HAVE SOLID MOUNTS. THIS BOLTS DIRECTLY TO YOUR ENGINE BUT ALSO BOLTS DIRECTLY TO YOUR CHASSIS, HELPING PUT ALL OF THAT HORSEPOWER DIRECTLY TO THE GROUND. WHEN YOU ABSOLUTELY CANNOT FIND THAT NOISE THAT'S COMING OUT FROM UNDERNEATH YOUR TRUCK YOU CAN GO GET YOURSELF A CHASSIS EAR. NOW THESE WORK WHERE YOU PUT THE TRANSMITTERS ON THE SUSPECTED PROBLEM AREAS, AND THEN AS YOU'RE DRIVING DOWN THE ROAD SELECT YOUR CHANNEL AND TAKE A LISTEN.

AND ONCE YOUR BUDDIES FIND OUT YOU HAVE ONE OF THESE YOU CAN PROBABLY CHARGE A LITTLE BIT OF RENT FOR IT.
Show Full Transcript