More Super Dually Episodes
Trucks! Builds
Parts Used In This Episode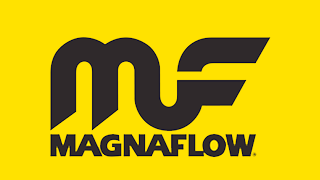 Magnaflow
Crossover Pipe, Tru-X, Stainless Steel, Natural, 2.500 in. Diameter, Universal, Kit
Airaid
Air Intake, MXP SynthaMax, Red Filter, Black Plastic Tube, Dodge, 5.9L Cummins Diesel, Kit
Dupli-Color
VHT, Paint, Nite Shades Coating, Translucent, Black, 7 oz., Aerosol Spray Can, Each
Heatshield Products
Exhaust Manifold Heat Shield, Fiberglass/Silica, Black, Dodge, 5.9L Diesel, Each
Summit Racing
Putco, Side Marker Light, LED, Rear Fender, Clear Lens, Red and Amber Illumination, Oval, Ford, Set of 4
Classic Industries
'67-'72 Pickup V8 Aluminum Radiator with Automatic Trans 4 Row
Classic Industries
Northern Dual 12" Dual Electric Fans with Shroud
Heatshield Products
Stealth Turbo Shield, Dodge Cummins
LMC Truck
47-4451 Front Sidemarker-Amber (2)
LMC Truck
49-3701 Cab Roof Light Kit-Amber
LMC Truck
49-7520 Battery Tray
LMC Truck
Tail light Assy-Red/Clear-LH
NEVERDIE - Lithionics Battery
12.8 Volts; 30 Lithium Amp Hours; 900 Cranking Amps
NEVERDIE - Lithionics Battery
Lithionics Battery Chargers and Accessories
Power Probe
Power Probe Hook is a fast and efficient electrical testing tool designed for the modern automotive technician. It works right along with you while testing electrical circuits by automatically switching to the appropriate tooL
The Industrial Depot
Industrial Depot - Fasteners, Hardware, and Shop Supplies
Episode Transcript
(ANNOUNCER)>> TODAY WE'RE BACK ON PROJECT SUPER DUALLY. WE'RE ADDING RUNNING LIGHTS AND GETTING OUR FORD HEAD

AND TAILLIGHTS TO OPERATE USING OUR DODGE WIRING HARNESS. IT'S ALL TODAY HERE ON TRUCKS.

(RYAN)>> HEY GUYS, WELCOME TO TRUCKS. WELL TODAY WE'RE BACK ON PROJECT SUPER DUALLY AND WE'RE FINALLY MAKING SOME REAL PROGRESS ON THIS BEAST. IN FACT IT STARTS AND MOVES AROUND THE SHOP AND THE LAST TIME IT DID THAT, WELL IT WAS A LONG TIME AGO, AND KINDA LOOKED A LITTLE DIFFERENT.

(KEVIN)>> NOW WITH THE RIGHT FRONT WHEEL BEING STUFFED INTO THE CAB, WE KINDA HAD OUR SUSPICIONS ABOUT MAYBE A SLIGHT BIT OF FRAME DAMAGE, BUT DESPITE ALL OF THAT THIS TRUCK RUNS GREAT AND PULLED ITSELF ONTO THE LIFT NO PROBLEM.

(RYAN)>> SO NOW THAT WE'VE GOT THIS TRUCK UP AND RUNNING, IT'S TIME FOR US TO START FOCUSING ON THE THINGS THAT'LL MAKE IT ROAD READY, LIKE MERGING THE DODGE CHASSIS WIRING HARNESS WITH THE FORD LIGHTS.

WE ALSO NEED TO GET SOME CLEARANCE LIGHTS ON THIS THING ACROSS THE ROOF AND ON THE DUALLY FENDERS. AND WE OBVIOUSLY NEED TO HANG A COUPLE OF BUMPERS OFF THIS THING.

SO GOT SOME WORK TO DO.

(KEVIN)>> NOW CLEARANCE LIGHTS GIVE US A HEAVY DUTY LOOK THAT QUITE FRANKLY WE JUST WANTED FOR THIS TRUCK, BUT CLEARANCE LIGHTS ON THE DUALLY FENDERS, WELL IT'S A REGULATION.

SO IT'S IMPORTANT TO HAVE. BUT ACROSS THE CAB WE WENT TO LMC TRUCK AND GOT THIS KIT HERE. IT COMES WITH COOL LOOKING LIGHTS, GASKETS. THE LIGHTS HAVE THEIR OWN BULBS AND HARNESS, AS WELL AS A SWITCH THAT KIND OF MATCHES THE DATED LOOK OF

THE FORD DASH WITH SCREWS AND A FUSE LINE, EVERYTHING THAT YOU NEED TO INSTALL THEM. BUT YOU CAN'T JUST GO RANDOMLY SCREWING HOLES INTO THE TOP OF THE SHEET METAL, YOU'VE GOT TO START WITH THE LAYOUT, AND THAT STARTS WITH A MARKER AND SOME TAPE.

OBVIOUSLY WE WANT A BALANCED LOOK, WHICH MEANS FINDING THE CENTER POINT OF THE ROOF AND DOING OUR LAYOUT BASED ON THAT. THERE'S AN EASY WAY TO DO IT. DON'T STRETCH THE TAPE, BUT UTILIZE DRIP RAIL TO DRIP RAIL, FOLD IT IN HALF, AND YOUR CENTER POINT REVEALS ITSELF. NOW WE'RE USING A STANDARD CONFIGURATION OF LIGHTS ON A LOT OF DUALLY CABS, WHICH IS A GROUPING OF THREE IN THE MIDDLE AND ONE ON EACH CORNER. SO WE'RE SIMPLY LAYING OUT THE GASKETS TO SEE WHAT LOOKS GOOD. NOW SOMETIMES WHEN I'M TALKING TO MYSELF THE DIRECTOR ASKS ME TO REPEAT WHAT I SAID FOR THE SHOW. IT'S TEN AND A HALF INCHES RIGHT HERE.

(BLAINE)>> KEVIN SAY IT AGAIN.

(KEVIN)>> THAT'S TEN AND A HALF INCHES BETWEEN THESE TWO LIGHTS HERE. SO WE'LL JUST REPEAT THIS MEASUREMENT ON THE OTHER SIDE. NOW LAYING OUT THE LIGHTS ON THE TOP OF THE CAB IS NOT REALLY ROCKET SCIENCE. TO TELL YOU THE TRUTH SOMETIMES THIS JOB IS A BIT OF A PRESSURE COOKER WITH A LOT GOING ON AT ONE TIME, AND MORE THAN ONCE IT'S MANIFESTED ITSELF RIGHT TOWARDS THE CAMERA.

FOLLOWING THE PROFILE OF THE SHEET METAL STYLE LINE ON THE FRONT OF THE CAB WE'RE GONNA GO SIX INCHES FROM THE STYLE LINE TO THE PLACEMENT OF THE LIGHT. AND SOMETIMES WE GOOF OFF A LITTLE JUST TO BREAK THE TENSION, BUT THE TRUTH IS THIS IS KINDA SERIOUS STUFF

CAUSE YOU DON'T WANT TO DAMAGE THE PAINT. SO LAYOUT IS REALLY IMPORTANT ON A LOT OF LEVELS. NOW THIS FIRST INITIAL HOLE IS TO FEED THE POWER WIRE DOWN THROUGH THE SHEET METAL. THE REST OF THE PLACEMENT, WELL IT CAN BE ADJUSTED AND FINE TUNED ON A SMALLER LEVEL. BY THE WAY THE HEADLINER IS OUT OF THE VEHICLE, SO WE DON'T HAVE TO WORRY ABOUT DAMAGING THAT. WE'VE GOT A QUARTER INCH HOLE WITH A RUBBER GROMMET THAT'S GOING TO GO INSIDE IT. THE GROMMETS CAME FROM INDUSTRIAL DEPOT, AND THE

RTV SEALANT IS LOCTITE. NOW BETWEEN THE GROMMET AND THE RTV WE'VE GOT A

WEATHERPROOF AND WATERPROOF SEAL, AND IT ALSO ALLOWS THE LIGHT TO SIT FLUSH SO WE CAN FINE TUNE THE FINAL PLACEMENT. EACH MARKER LIGHT IN THE LMC KIT COMES WITH ITS OWN SCREWS. ONE SCREW IS CONNECTED TO THE GROUND AND GROUNDS THE LIGHT CHASSIS TO THE SHEET METAL OF THE CAB COMPLETING THE CIRCUIT. WE'LL SEAL THAT FROM THE BOTTOM LATER ON.

NOW TECHNICALLY THESE ARE ACTUALLY CLEARANCE LIGHTS, BUT FOR US THEY JUST FLAT OUT MAKE IT LOOK LIKE THE

TRUE F-350 DUALLY THAT IT IS, COMPLETE WITH A DIESEL ENGINE.

(RYAN)>> NOW THESE ARE COMPLETELY CUSTOM DUALLY FENDERS CAUSE FORD DIDN'T MAKE A DUALLY IN THIS BODY STYLE PICK UP TRUCK. SO WHEN IT CAME TIME TO PICK OUT SOME FENDER LIGHTS, WELL WE COULDN'T JUST GO TO A CATALOG AND PICK UP '79 FORD DUALLY LIGHTS. THEY DON'T EXIST. SO WHAT WE DID DO IS WE WENT TO SUMMIT RACING AND PICKED UP SOME OF THESE '99 TO '07 SUPER DUTY LED FENDER LIGHTS. THEY'RE KINDA SMALL AND THEY'RE OVAL, SO THEY OUGHT TO BLEND IN PRETTY WELL WITH OUR ROUNDED OFF FENDERS. NOW OUT OF THE BOX THESE LIGHTS ARE CLEAR WITH A

BRIGHT SILVER REFLECTOR, AND THEY STOOD OUT A LITTLE BIT TOO MUCH. SO WHAT WE DID WAS MUTE THEIR APPEARANCE A LITTLE

BIT WITH A COUPLE OF COATS OF DUPLICOLOR NIGHT SHADES LENS PAINT. THAT WAY THEY'LL BLEND IN PRETTY WELL WITH OUR FENDERS. NOW JUST LIKE THE LIGHTS ON THE ROOF OF THE TRUCK, WE WANT OUR FENDER LIGHTS TO BE SYMMETRICAL. SO WE'VE GOT A BAR GOING ACROSS THE TOP OF THE BED RAILS THAT I MEASURED DOWN FROM, AND WE MEASURED OUT FROM THE STYLE LINE ABOUT FIVE INCHES AND MARKED OUR HOLE. THEN IT WAS SIMPLY A MATTER OF DRILLING A HOLE LARGE ENOUGH FOR THE BASE OF THE LIGHT TO PASS THROUGH. TO DO THAT WE'RE USING TWO DIFFERENT STEP BITS. YOU CAN USE A REGULAR OLD DRILL BIT TO ACCOMPLISH THE SAME THING, BUT A STEP BIT WORKS REALLY GOOD ON THIN SHEET METAL AT CREATING A NICE, CLEAN OPENING. SINCE THAT'S GOING TO EXPOSE SOME BARE STEEL ON OUR FRESH PAINT JOB, OUR RELATIVELY FRESH PAINT JOB, WE WENT AHEAD SEALED UP THE METAL JUST WITH A LITTLE BIT OF TOUCH UP PAINT. THAT WAY WE DON'T HAVE ANY RUST RUNNING DOWN OUR FENDERS. NOW THE LIGHTS ON THE SUPER DUTY'S, WELL THEY SIT HORIZONTAL BUT ON OUR ROUNDED FENDER IT'S NOT GONNA FLY. TO WE JUST MADE THEM VERTICAL AND THEY'LL LOOK FINE. REMEMBER, THE AMBER LIGHTS GO TO THE FRONT OF THE FENDER, THE RED LIGHTS GO TO THE REAR. ALSO MAKE SURE THE PAINT IS CLEAN SO THE DOUBLE SIDED TAPE WILL STICK.

(KEVIN)>> HEY WELCOME BACK. WELL IF YOU'RE JUST CATCHING UP WITH US, OBVIOUSLY WE'RE BACK ON PROJECT SUPER DUALLY, AND IT FEELS GREAT TO HAVE THIS THING ALMOST ROAD READY. THE LAST TIME WE WERE UNDER THE HOOD WE SHOWED YOU THE NEW AIRAID COLD AIR INTAKE, WHICH WORKS PERFECTLY FOR

THE DIFFERENT CONFINEMENTS AND SPACE CONFIGURATIONS OF BOTH VEHICLES BEING MASHED UP TOGETHER. AND WE ALSO TALKED ABOUT THE NEED TO ISOLATE THE HEAT FROM THE AIR INTAKE CHARGE FROM THINGS LIKE THE TURBO, AND THE MANIFOLD, AND THE SMALLER UNDER HOOD AREA THAT'S GOING TO FORCE HOT AIR INTO THE ENGINE. WELL WE HAVE FOUND A GREAT SOLUTION FOR THAT, CHECK THIS OUT. THE MANIFOLD SHIELD AND TURBO BLANKET COME FROM A COMPANY CALLED HEAT SHIELD PRODUCTS, AND WE PICKED THEM UP FROM SUMMIT RACING DOT COM. THEY'RE MADE SPECIFICALLY FOR THE STOCK 12 VALVE CUMMINS TURBO DIESEL AND COME IN A COUPLE OF DIFFERENT FINISHES, BUT THEY'RE BOTH DESIGNED TO REDUCE UNDER HOOD TEMPERATURES AS MUCH AS 50 PERCENT.

NOW HEAT SHIELD PRODUCTS DOESN'T JUST HAVE STUFF FOR DIESEL TRUCKS. THEY'VE GOT AN ENTIRE PRODUCT LINE THAT COVERS JUST ABOUT EVERY NEED YOU COULD IMAGINE FOR THERMAL INSULATION, INCLUDING SOME PRETTY COOL SOLUTIONS FOR IN AND AROUND THE SHOP THAT COME IN REALLY HANDY. NOW AS FAR AS POWER NEEDS GO, SUPER DUALLY HAS THIS STANDARD DUAL BATTERY CONFIGURATION THAT YOU FIND ON MOST PASSENGER DIESEL TRUCKS, AND WE WERE GONNA GO

WITH THIS UNTIL WE FOUND OUT ABOUT A PRODUCT THAT REPLACES BOTH OF THESE BATTERIES IN A DIESEL TRUCK WITH JUST ONE BATTERY, PRETTY COOL. THE LEAD ACID BATTERY WAS INVENTED IN 1859, AND IT'S BEEN THE STANDARD BATTERY FOR CARS AND TRUCKS FOR AS LONG AS YOU AND I CAN REMEMBER. BUT JUST BECAUSE IT'S ALWAYS BEEN WHAT WAS USED DOESN'T NECESSARILY MEAN THAT THERE'S NOT SOMETHING BETTER.

IN FACT THERE IS SOMETHING BETTER.

THIS IS THE NEVER DIE BATTERY, AND IT'S A LITHIUM BATTERY. AND DESPITE WEIGHING IN AT ONLY 19 POUNDS, THIS IS NOT A MOCK UP, THIS IS THE ACTUAL BATTERY, THIS BATTERY WILL OUT PERFORM TWO LEAD ACID BATTERIES IN THE TRUCK, GIVE BACK TO BACK RESTARTS, AND A WHOLE LOT MORE FEATURES. A LITHIUM BATTERY IS 99 PERCENT CHARGE EFFICIENT. THAT SIMPLY MEANS IT HAS MORE STORED ENERGY AVAILABLE THAT IS EASIER TO RECHARGE THAN REPRODUCE. THIS IS TOTALLY REDESIGNED BATTERY TECHNOLOGY, AND WITH

OUR DUALLY IT GIVES US A 90 POUND WEIGHT SAVINGS OVER

TRADITIONAL DUAL LEAD ACID BATTERIES. NOW SINCE THERE'S LEAD IN THIS BATTERY THERE'S NO NEED FOR LEAD TERMINALS.

LEAD IS A VERY NONCONDUCTIVE METAL. IT'S LIKE SEVEN PERCENT CONDUCTIVE. THESE ALUMINUM TERMINALS, WELL ALUMINUM IS 65 PERCENT CONDUCTIVE. SO IT'S GOING TO GET THE ENERGY OUT OF THE BATTERY

INTO YOUR VEHICLE A LOT MORE EFFECTIVELY. NOW THIS RIGHT HERE IS THE NEVER DIE FEATURE. IF FOR SOME REASON YOU RUN YOUR BATTERY DOWN WITH THE STEREO OR THE WINCH, ALL YOU HAVE TO DO IS HIT THE POWER RESERVE BUTTON AND IT'LL GET YOU BACK STARTED AGAIN TO WHERE THE ALTERNATOR CAN KICK IN AND GET YOU OUT OF TROUBLE. SO ESSENTIALLY THE NEVER DIE, WELL IT'S GOT A RESERVE TANK, AND THAT CAN HELP OUT BIG TIME.

NOW YOU MAY OR MAY NOT KNOW THIS BUT IT TYPICALLY TAKES ABOUT 20 MINUTES FOR A LEAD ACID BATTERY TO RECOVER AFTER A SINGLE START. WITH THE NEVER DIE IT'S ABOUT FIVE MINUTES. SO YOU CAN SEE WHERE THAT BENEFIT WOULD KICK IN IF YOU'RE HAVING TROUBLE STARTING ON A COLD DAY OR SOMETHING LIKE THAT. NOW A FULL BATTERY DISCHARGE, TYPICAL BATTERY, YOU'RE LOOKING AT A TRICKLE CHARGER FOR A DAY, SOMETIMES LONGER THAN THAT. WITH THIS IT'S AN HOUR, MAYBE A LITTLE BIT BETTER THAN AND HOUR. SPEAKING OF CHARGERS, THEY ALSO HAVE SEVERAL DIFFERENT BATTERY CHARGES TO SUIT THE BATTERY AND TO SUIT THE NEED, WHETHER IT'S R/V'ING, WHETHER IT'S MARINE, WHETHER IT'S ATV, HIGH PERFORMANCE CAR, WHATEVER. CHECK OUT THEIR WEBSITE AND LEARN ABOUT THE BATTERY CHARGERS. AND BY THE WAY, IF YOU THINK THIS IS SOME FRAGILE HIGH TECH DEVICE, THINK AGAIN. THIS BATTERY IS TESTED UP TO 150 G'S, THAT'S 150 G'S OF IMPACT WITHOUT FAILURE. AND IF YOU'RE PUTTING YOUR CAR THROUGH THAT, YOU'VE GOT DIFFERENT THINGS TO THINK ABOUT THAN

THE BATTERY SURVIVING. LETS SEE HOW IT WORKS IN THE DUALLY. EVEN THOUGH IT'S A BIG, HEAVY, TORQUEY, POWERFUL DIESEL, LOSING A LITTLE BIT OF FRONT END WEIGHT,

WELL IT NEVER HURTS. JUST KEEP IN MIND THAT WHEN YOU'RE LOSING A SECOND BATTERY YOU'VE GOT A GROUND CIRCUIT THAT YOU'VE GOT TO COMPLETE. WE HAD TO GROUND OUR ENGINE BLACK BACK TO THE CHASSIS. NOW THE BATTERY TRAYS IN THE OLD FORD WERE RUSTED OUT. SO WE GOT TWO MORE FROM LMC TRUCK, BUT WE'LL PROBABLY SEND THIS ONE BACK. THE NEVER DIE BATTERIES COME IN A BUNCH OF DIFFERENT CONFIGURATIONS AND SIZES, BOTH FOR PHYSICAL SIZE AND FOR POWER OUTPUT. SO YOU CAN GO TO THEIR WEBSITE, FIND ONE THAT'LL SUIT YOUR VEHICLE. YEP, GO FOR IT. [ engine fires up ]

(KEVIN)>> IT'S ALIVE, IT'S ALIVE!

(RYAN)>> HEY GUYS, WELCOME BACK TO THE SHOP. NOW WE FINALLY GOT OUR BIG DIESEL FIRED UP AND

WE'RE IN THE PROCESS OF GETTING IT DRIVABLE. AND THAT MEANS COMBINING THE DODGE CHASSIS HARNESS WITH THE FORD LIGHTING. NOW ONE TOOL THAT MAKES THAT A LOT EASIER FOR US IS THE POWER PROBE HOOK. WE DON'T HAVE TO HAVE SEPARATE WIRING DIAGRAMS FOR THE DODGE AND FOR THE FORD TO COMBINE THE HARNESSES. WE CAN USE OUR POWER PROBE HOOK AND ITS SMART TIP TO HELP IDENTIFY THE CIRCUITS, WHETHER IT'S A GROUND CIRCUIT, HIGH BEAM, LOW BEAM, MARKER LIGHT, WHATEVER.

YOU DON'T HAVE TO COME IN HERE AND CHANGE THE DIAL ON YOUR MULTIMETER TO FIGURE IT OUT. JUST TOUCH THE TIP TO A CIRCUIT AND IT TELLS YOU WHAT'S GOING ON. NOW ONE OTHER COOL FEATURE, CHECK THIS OUT. NOW THE CAB LIGHT KIT THAT KEVIN INSTALLED CAME WITH ITS OWN ROCKER SWITCH, AND WIRING, AND ALL THAT MESS, BUT WE WANT TO KEEP THINGS SIMPLE AND JUST TIE THE CAB

LIKE WIRING INTO THE EXISTING DODGE MARKER LIGHT CIRCUIT.

BUT WE DON'T WANT TO OVERLOAD THE CIRCUIT DOING SO WHEN POWERING UP THESE FIVE ADDITIONAL LIGHTS. NOW YOU GUYS MAY OR MAY NOT KNOW THAT YOU CAN USE THE HOOK TO POWER UP AND ENERGIZE CIRCUITS FOR

TESTING PURPOSES WITH THE PUSH OF A BUTTON. POWER ALL FIVE OF THEM UP AND IT EVEN SHOWS US THAT

WE'RE ONLY DRAWING ONE POINT ONE AMPS BY POWERING UP THESE FIVE LIGHTS.

SO WERE WELL WITHIN THE MARGIN OF ERROR, WE CAN ADD

A ONE AMP DRAW TO OUR EXISTING CIRCUIT AND KNOW THAT WE'RE NOT GONNA POP A FUSE EVERY TIME WE TURN THE HEAD LIGHTS ON. NOW WE WANTED TO SHOW YOU THE AMP DRAW DIFFERENCE BETWEEN THE FILAMENT STYLE BULBS ON THE CAB AND THE LED STYLE LIGHTS THAT WE'VE GOT HERE IN THE FENDER. NOW KEEP IN MIND, THE HOOK IS ATTACHED TO THE BATTERY AT THE FRONT OF THE TRUCK AND WE'VE GOT PLENTY OF SLACK IN THE POWER LEADS ALL THE WAY HERE AT THE BACK. NOW WE HAD A ONE POINT ONE AMP DRAW FOR OUR FILAMENT STYLE BULBS AND FOR THE FENDER LIGHTS WE'VE GOT ONLY 60 MILLIAMPS, THAT'S A PRETTY STARK CONTRAST. NOW SAY YOU NEED TO ENERGIZE SOMETHING THAT TAKES A LITTLE BIT MORE POWER. WELL THE HOOK CAN DO THAT TOO. SAY YOU'VE GOT AN ELECTRIC FAN ON A 30 AMP CIRCUIT AND IT'S INTERMITTENTLY POPPING FUSES. YOU REPLACE THE FUSE AND IT'S GOOD TO GO FOR A LITTLE WHILE UNTIL IT POPS AGAIN AND IT DRIVES YOU CRAZY.

WELL YOU CAN USE THE HOOK TO POWER THE FAN UP AND MONITOR THE AMP DRAW. [ fan spinning ]

(RYAN)>> NOW OUR FAN IS ONLY PULLING FIVE AMPS. IT'S OBVIOUSLY IN GOOD SHAPE. MAYBE THE ONE GIVING YOU A HEADACHE SPIKES TO 35 AMPS ON FIRST START UP OR AFTER IT RUNS FOR A WHILE AND GETS HOT, PULLS TOO MANY AMPS. WELL YOU'VE QUICKLY AND ACCURATELY DIAGNOSED THE PROBLEM. REPLACE THE FAULTY PART AND YOU MOVE ON. NOW THE HOOK HAS AN ADJUSTABLE CIRCUIT BREAKER AND GOES ANYWHERE FROM TWO UP TO 65 AMPS.

THAT'S PRETTY IMPRESSIVE OUT OF A SMALL LITTLE TOOL LIKE THIS. MAKES THIS A NICE TOOL TO HAVE IN THE TOOL BOX. [ fan spinning ]

(RYAN)>> HEY GUYS, WELCOME BACK TO THE SHOP. WELL PROJECT SUPER DUALLY IS REALLY COMING ALONG. WE'VE GOT OUR CLEARANCE LIGHTS INSTALLED, A FRESH

BATTERY DROPPED DOWN IN THIS THING, AND IT STARTS, AND

RUNS, AND MOVES AROUND THE SHOP AT LEAST

UNDERNEATH ITS OWN POWER. NOW WE'VE DONE A LITTLE BIT OF WORK MERGING THE DODGE WIRING HARNESS WITH THE FORD LIGHTS. BUT WHEN IT CAME TIME TO PUT THE LENSES ON THE LIGHTS WE FISHED THROUGH A FEW BOXES AND THIS IS WHAT WE FOUND. LENSES THAT ARE BROKEN, BEAT UP, ALL IN ALL IN ROUGH SHAPE.

(KEVIN)>> NOW EVEN IF THE LENSES THEMSELVES WEREN'T BEAT UP, LOOK AT THE DIFFERENCE IN THE COLOR IN THE NEW ONES WE GOT FROM LMC TRUCK. NOT TO MENTION THAT THE NEW ONES ARE GONNA LOOK GREAT UP AGAINST THE NEW PAINT. ONCE WE HAVE THESE THINGS INSTALLED THEY'RE GONNA GIVE US THE SAFETY AND VISIBILITY THAT THIS TRUCK HAD WHEN IT WAS BRAND NEW.

(RYAN)>> AS SOME OF YOU GUYS MAY HAVE EVEN NOTICED, WE'VE GOT THE THIRD BRAKE LIGHT FROM THE '97 DODGE GRAFTED INTO OUR '79 JUST IN CASE YOU COULDN'T SEE THIS GIANT TRUCK STOPPING WITH JUST TWO BRAKE LIGHTS.

(KEVIN)>> NOW BRINGING THIS TRUCK MORE INTO A MODERN ERA ARE THE LED MARKER LIGHTS ON THE FENDERS AND THE HIGH VISIBILITY HALOGEN HEADLIGHTS IN THE GRILL, WHICH HELPS TO BLEND THE VINTAGE STYLING AND MODERN TECHNOLOGY. A LOT OF GUYS WILL JUST GO AHEAD AND DESIGN A CUSTOM EXHAUST SYSTEM FOR THEIR PROJECT. WE DO IT HERE ALL THE TIME ON TRUCKS, AND MAGNAFLOW HAS JUST MADE IT A LOT EASIER FOR ALL OF US WITH THEIR TRUEX UNIVERSAL XPIPE KIT. THESE KITS ARE FULLY STAINLESS STEEL AND COME IN TWO AND A QUARTER, TWO AND A HALF, AND THREE INCH DIAMETERS, AND COME WITH WHAT YOU SEE HERE. THE BENT SECTIONS, THE XPIPE ITSELF, AS WELL AS EXHAUST BAND CLAMPS. NOW THE BENEFITS OF A MAGNAFLOW XPIPE KIT ARE AN OVERALL REDUCTION IN THE SOUND LEVEL, BETTER BALANCE BETWEEN YOUR CYLINDER HEADS, AND A BETTER SCAVENGING EFFECT, WHICH IS GOING TO ALLOW YOU TO MAKE BETTER POWER. AND WITH IT BEING CONSTRUCTED OUT OF STAINLESS

STEEL IT'S NOT GONNA RUST OUT ON YOU.

YOU CAN PICK YOURS UP WHEREVER MAGNALFOW PRODUCTS ARE SOLD. NOW SINCE WE'VE UPGRADED OUR '71 C-10 TO MODERN LS

POWER, WE FOUND IT WAS ONLY THE RIGHT THING TO DO TO UPGRADE THE COOLING SYSTEM WITH THE HELP OF CLASSIC INDUSTRIES. NOT ONLY IS THIS ALL ALUMINUM RADIATOR A BOLT IN PROJECT, IT'S ALSO MORE EFFICIENT AND LIGHTER JUST DUE TO ITS CONSTRUCTION AND DESIGN. BUT WE ALSO GET THE OPTION WITH CLASSIC INDUSTRIES TO ELIMINATE THE PARASITIC DRAG ASSOCIATED WITH THE CLUTCH FAN AND INCORPORATE TWO GIANT PULLER EFANS. NOW YOU CAN TIE BOTH FANS IN TOGETHER FOR MAXIMUM AIR FLOW, OR IF YOU'VE GOT A STREET TRUCK YOU CAN TIE ONE SIDE INTO THE ENGINE COOLING SYSTEM AND THE OTHER INTO YOUR AIR CONDITIONING SYSTEM TO COME ON WHEN YOUR AIR CONDITIONER KICKS ON. SO NOT ONLY CAN CLASSIC INDUSTRIES HELP YOU WITH A COOLING SYSTEM UPGRADE FOR YOUR TRUCK, THEY CAN ALSO TAKE CARE OF WHATEVER YOU NEED FROM BUSHINGS, GASKETS, ISOLATORS, EVERYTHING FROM THE RADIATOR SUPPORT ALL THE WAY BACK TO THE BACK OF THE TRUCK. IF YOU'VE GOT ANY QUESTIONS ABOUT THIS OR ANYTHING YOU'VE SEE ON TODAY'S SHOW, CHECK US OUT AT POWERBLOCK TV DOT COM. THANKS FOR WATCHING TRUCKS, SEE YOU NEXT TIME.
Show Full Transcript