More '74 Dodge Dart "Pro-Street Dodge" Episodes
MuscleCar Builds
Parts Used In This Episode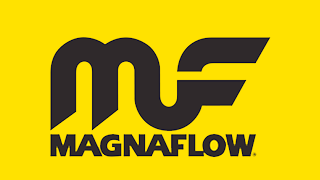 Magnaflow
Exhaust System, Hot Rod Kit, Header-Back, Stainless Steel, Natural, 3.00 inch Diameter, Universal, Kit
Dupli-Color
Paint, Engine, Enamel with Ceramic Resin, Gloss, Black, 12 oz., Aerosol, Each
Kooks Custom Headers
Headers, Full Length, Stainless Steel, Natural, 1.875 in. Tube, 3.00 in. Collector, Mopar, Hemi Modular V8, *Custom with unwelded flanges
Mickey Thompson
Tire, ET Street, LT 33 x 18.5-15, Bias-Ply, Blackwall, Each
Specialty Products
Flanging Die, Dimple Die, Steel, Natural, 1.500 in. Outside Diameter, Each
Weld Racing LLC
Wheel, Classic RT, Aluminum, Polished, 15 in. x 16 in., 5 x 4.5 in. Bolt Circle, 6.5 in. Backspace, Each
Matco Tools
1/3 HP Heavy Duty Angle Die Grinder
Matco Tools
Air Saw With Swivel Inlet
Matco Tools
SE4125 Silver Ealge 4-1/2 Angle Grinder
Miller Electric Manufacturing Co.
Portable and powerful 40-amp plasma cutter offers 5/8 in. mild steel cutting. The unit offers easy connection to 120V or 240V input with Auto-Line technology and MVP Adapters
S&W Race Cars
Fits 24", 26" or 28" Universal 4-link rear frame. .22 gauge steel Each kit contains the necessary pieces to install a rear floor in most cars from the front of the rear frame rails to the rear bumper
S&W Race Cars
Fully welded 4-link rear frame packages designed specifically for applications where removing the rear floor pan is either more practical or more desirable. These frames are available in 24", 26" or 28" widths and are jig welded to assure proper alignment of critical suspension mounts
S&W Race Cars
Steel Wheel Tubs Custom Size Made with 22 Gauge Steel (0.031)
Stephens Performance
Used 1972 Mopar Buckets Seats and Front bumper for '74 Dart
Tennsmith
48" Sheet Metal brake with Stand
The Industrial Depot
3x1x1/4 - 60 grit Flap Wheel
Episode Transcript
(ANNOUNCER)>> TODAY ON MUSCLE CAR, OUR PRO STREET THROW BACK GETS SOME LOVE AS PROJECT BUSINESS TIME RECEIVES TUBS IN THE BACK, HOOD REINFORCEMENT IN THE FRONT, AND EXHAUST UNDERNEATH. NOT TO MENTION A BUMPER A SWAP AND MODS THAT BRING THE LOOK OF THIS OLD DODGE UP TO PAR.

(TOMMY)>> HEY Y'ALL, THANKS FOR JOINING US. TODAY OUR PRO STREET DART, PROJECT BUSINESS TIME, IS GONNA GET UP CLOSE AND PERSONAL WITH THE BUSINESS END OF A MIG WELDER. WE'VE GOT THESE 33 BY 18.5 MICKEY THOMPSON ET STREETS WRAPPED AROUND A SET OF 15 INCH WELD RACING FORGED ALUMINUM WHEELS.

OF COURSE THE ONLY WAY THIS SETUP IS GONNA FIT IN THIS ABODY WAS WITH SOME HEAVY MODIFICATION. WITH SOME HELP OF SCOTT WHINEY OF S&W RACE CARS, WE KNOCKED OUT THE FLOOR OF OUR OLD DART AND PLUGGED IN ONE OF S&W'S BACK HALF KITS.

(STEVE)>> OF COURSE WE'RE STARTING TO PUT THE FLOORS BACK IN, WHICH ALSO INCLUDES OUR BIG OLE TUBS TO GO AROUND OUR STREET SLICKS. S&W OFFERS A SHEET METAL KIT, WHICH WE'RE GONNA USE TO PUT IN THE BOTTOM OF THE CAR TO HELP SEW IT BACK UP. THEY'RE BEAD ROLLED FOR STRENGTH, SO THAT THEY WON'T WOBBLE OR SOUND LIKE ROLLING THUNDER IF WE SHOULD HAPPEN TO DRIVE OVER SOME RAILROAD TRACKS. THE RADIUS OF OUR TIRES WILL BE THE STARTING POINT FOR THE HEIGHT OF OUR TUBS. WE'VE GOT THE REAR AT RIDE HEIGHT AND WE'RE BUILDING IN A COUPLE OF INCHES EXTRA IN SPACE FOR SUSPENSION TRAVEL. TOM WILL MARK WHERE WE'RE CUTTING OFF THE BOTTOM OF THE INNER PANEL AND THEN WORKING HIS WAY AROUND THE EDGE YOU'LL MAKE MARKS EVERY TWO INCHES, WHICH I WOULD DUPLICATE ON THE TOP PANEL.

(TOMMY)>> OUR TAPE SAYS 21 AND THREE QUARTER.

(STEVE)>> OKAY, THE PURPOSE OF THOSE MARKS IS TO TELL US HOW FAR THE QUARTER PANEL IS FROM THE FRAME RAIL SO THAT WE CAN CUT THE TOP OF THE TUB TO FIT RIGHT UP AGAINST IT. [ saw cutting ]

(TOMMY)>> NEXT WE CAN TAKE THE INNER PANEL AND LOP OFF THE

EXCESS ON THE BOTTOM OF IT SO THAT IT'S FLUSH WITH THE FRAME RAIL. NOW TO JOIN THE SIDE PANEL AND THE TOP PANEL TOGETHER S&W

USES A PITTSBURG STYLE JOINT. NOW WHEN EVER THEY ROLL THIS JOINT INTO IT, IT'S ALWAYS A LITTLE BIT TIGHT. SO IT'S GOOD PRACTICE TO TAKE A SCREW DRIVER OR PRY TOOL

AND OPEN IT UP JUST A BIT. AND NOW I'VE GOT TO TRY TO WRAP THIS FLAT PANEL AROUND THE CRESCENT PANEL. BUT BEFORE I DO THAT, I WANT TO FLEX THIS ONE OR PUT A LITTLE CURVE INTO IT. IT MAKES EASIER TO DO.

(STEVE)>> AND YOU'VE GOT TO BE CAREFUL WHEN YOU'RE DOING WHAT TOM'S DOING BECAUSE YOU DON'T WANT TO KINK THE ORIGINAL JOINT THAT'S ALONG THE EDGE IN ORDER TO FIT THE CRESCENT PANEL THROUGH THE FLAT PANEL.

(TOMMY)>> THIS PIECE, SLIDE IT INTO THE JOINT. [ hammer tapping ]

(TOMMY)>> THESE PITTSBURG JOINTS ARE COMMON IN THE LAND OF HEATING AND AIR WORK, BUT NEITHER OF US ARE HVAC PRO'S. SO IT'S GOOD TO HAVE TWO PEOPLE TO WRESTLE THIS THING AROUND, GET IT LINED OUT. [ hammer tapping ]

(STEVE)>> PRETTY GOOD! OUR GRINDER WILL GIVE THE EDGE OF THE TOP PANEL A SEAT ALONG THE QUARTER, WHICH IS WHERE IT WILL GET TACKED IN PLACE.

(TOMMY)>> ALRIGHT, WE'VE GOT OUR TUB WHERE IT NEEDS TO BE, SO WE CAN GO AHEAD AND FIT THE REAR PANEL. IT'S GONNA ATTACH TO THE INNER QUARTER AND THE FRAME RAIL. ALL THERE IS TO IT IS A LITTLE BIT OF MEASURING AND A WHOLE LOT OF FITTING. NOW YOU GUYS HAVE SEEN US MAKE THESE KIND OF

THINGS ALL THE TIME. IT'S JUST A 90 DEGREE BREAK WITH A SHRINK TO FORM WHATEVER WE'RE WORKING ON. I'VE MEASURED FROM THE BOTTOM OF THE CURVE TO WHERE WE WANT

THE BACK OF OUR NEXT PANEL TO BE, WHICH WAS 16 AND A HALF INCHES. NOW WE'RE GONNA MAKE US A MARK RIGHT HERE ON THE LEADING EDGE OF THE CURVE OF THE PANEL, MEASURE OUT 16 AND A HALF INCHES. MAKE SURE YOU DON'T MEASURE FROM THE EDGE IN BECAUSE IT WILL MESS UP YOUR RESULTS. NOW WE CAN CUT OUR PANEL DOWN TO WIDTH, AND ON THIS PIECE I'M GONNA MAKE LIFE A LITTLE EASIER BY ATTACHING IT TO THE FACTORY FLOOR INSTEAD OF THE QUARTER PANEL. NO NEED TO REINVENT THE WHEEL WHEN THIS PIECE WILL SUIT OUR NEEDS JUST FINE. I'LL ALSO USE OUR METAL BREAK TO PUT AN ANGLE AT THE TOP OF THE PANEL SO THAT IT LAYS DOWN FLUSH.

(STEVE)>> THERE'S STILL SOME METAL LEFT TO CUT OUT OF THE FLOOR AND THERE'S SEVERAL WAYS TO DO IT. WE COULD BUST OUT THE TORCHES OR EVEN THE CUTTING WHEEL. BUT TRUST ME, ONE OF THE BEST PURCHASES YOU'LL EVER MAKE IS A GOOD QUALITY PLASMA CUTTER. THIS MILLER SPECTRUM 625 EXTREME PLASMA CUTTER WEIGHS IN AT JUST 21 POUNDS, BUT IT CRANKS OFF OF 40 AMPS, WHICH MEANS IT RATED UP TO FIVEEIGHTHS THICK MATERIAL. IT CAN PLUG INTO EITHER 120 OR 240 VOLTS, MAKING IT PORTABLE,

POWERFUL, AND VERSATILE.

(TOMMY)>> I PUNCHED SOME HOLES IN OUR NEW PANEL SO THAT WE CAN DO SOME PLUG WELDS, AND I ALSO CUT A COUPLE OF NOTCHES SO THAT IT CLEARANCE THE BEADS THAT ARE ROLLED ON OUR NEW TUB. THAT WAY WHEN WE'RE ALL SAID AND DONE, WE CAN TURN OUT A LOT NICER PIECE.

(STEVE)>> WHILE TOMMY WAS DOING THAT I CLEANED UP THE AREA WHERE I MADE MY CUTS AND EXTENDED THE REAR CROSS MEMBER OUT TO THE REAR QUARTER PANEL.

THAT'S PRETTY MUCH THE PROCEDURE TO BURN IN THESE FLOOR PANELS.

AND NOW WE GET TO REPEAT IT, A BUNCH OF TIMES, AND THAT COULD TAKE A LONG, LONG, LONG, LONG TIME. WELL THAT TAKES CARE OF THE LION'S SHARE OF THE TIN WORK ON THIS FLOOR. WE'RE GONNA FINISH UP WHERE WE'VE CUT HERE AS WELL AS THE TRANSMISSION TUNNEL. AND AS YOU'VE SEE, WE HAVE A BOAT LOAD OF BUTTON WELDS THAT WE HAVE TO GRIND. SO IF I CAN GET THE CAMERA MAN TO LEAVE US ALONE

FOR A LITTLE WHILE.

(ANNOUNCER)>> IS YOUR HOOD FLACCID AND FLOPPY? WELL WE'VE GOT THE MOD TO STIFFEN IT RIGHT UP FOR YOU. AND LATER, MINOR MODS FOR HEADER FITMENT AND A SEXY BUMPER TREATMENT, OH YEAH!

(TOMMY)>> YOU GUYS MAY REMEMBER WHEN WE SHOVED THAT ENGINE INTO OUR DART WE HAD TO CUT A HOLE IN OUR NEW HOOD TO MAKE ROOM FOR THAT BIG OLE 871 BLOWER. AND NOW IT'S TIME TO CLEAN THIS THING UP A LITTLE BIT. WHEN WE CUT THAT BIG HOLE IN IT, IT LEFT A FEW GNARLY SPOTS THAT DON'T REALLY LOOK ALL THAT GREAT. NOT TO MENTION IF WE DON'T FIX THEM, IT CAN CAUSE US SOME ISSUES LATER DOWN THE ROAD. FOR ONE THING THE INNER STRUCTURE HANGING DOWN THERE FOR ALL THE WORLD TO SEE DOESN'T LOOK ALL THAT GREAT. AND WHEN THE CAR GETS UP TO SPEED, THIS PART OF THE HOOD CAN BE FLEXIN', FLIPPIN', AND FLOPPIN', AND ALL KINDA CRAZY LIKE.

(STEVE)>> SO WE'RE GONNA TIDY IT UP A BIT JUST TO MAKE IT LOOK NICE, AND THEN WE'RE GONNA REINFORCE IT TO MAKE IT A LITTLE STRONGER.

THE PURPOSE OF THE TAPE IS TO GIVE YOU SOMETHING TO REFERENCE AS A NICE STRAIGHT EDGE.

MAKE SURE TO CUT AWAY ANY EXCESS THAT COULD GET IN THE WAY OF MY GRINDER. TO GET AROUND THE CORNERS I CAN DRAW A LINE AROUND THE OUTSIDE OF THE SOCKET.

THIS WORKS REALLY WELL AND YOU CAN CHANGE THE SIZE OF THE SOCKET BASED ON WHAT YOU'RE WORKING WITH.

AN ELECTRIC GRINDER WITH A FLAT WHEEL IS A GREAT WAY TO LINE UP YOUR EDGE AGAINST THE TAPE, INSURING THAT YOU'VE GOT A NICE, STRAIGHT HOLE.

IN THE TIGHTER RADIUSES WE'RE GONNA USE THIS CARBIDE BIT TO MAKE SHORTER WORK OF IT.

THE PADDLE WHEEL IS JUST TOO LARGE TO GET INTO THE SMALL CREVICES, AND WE SHOULD BE ABLE TO DO THIS PRETTY EASILY.

(TOMMY)>> NOW THAT MANK'S GOT OUR HOLE DIALED IN EXACTLY WHERE IT NEEDS TO BE, FINISH IT OFF WITH A

FEW PIECES OF METAL. THE IDEA THAT WE HAVE IS TO TAKE A FEW STRIPS OF METAL AND CAP OFF THE INSIDE OF THE HOLE OF THE HOOD. NOT ONLY WILL THIS IMPROVE THE APPEARANCE, BUT IT'LL ALSO GIVE THE HOOD SOME STRENGTH THAT IT NEEDS BY CONNECTING THE UPPER AND LOWER PANEL BACK TOGETHER. I'M USING AN AIR GRINDER TO GIVE US A GOOD WELDING SURFACE. ALRIGHT ALL WE'RE GONNA DO IS LAY THIS UP THERE, TACK WELD IT AS WE GO. IT'S OKAY IF THE STRIP THAT YOU HAVE IS WIDER THAN WHAT YOU'RE TRYING TO CAP OFF. ALL YOU HAVE TO DO THEN IS COME BACK AND GRIND OFF THE EXCESS RIGHT BEFORE YOU DO THE WELDING. SOMETIMES I USE A STRAIGHT EDGE TO PUSH THE PANEL WHERE IT NEEDS TO BE. THAT WAY IT HELPS TO KEEP THE METAL NICE AND STRAIGHT.

TO GET TO THE BACK SIDE I'LL TAKE THE HOOD OFF THE STAND AND TACK IN THE BOTTOM OF THE STRIP. ALRIGHT, WITH OUR PIECES TACKED IN ON THE TOP SIDE AND ON THE BOTTOM WE CAN TRIM OFF THE EXCESS WITH A BODY SAW. YOU DON'T HAVE TO DO THIS, YOU COULD JUST GRIND IT ALL OFF BUT THIS WILL SAVE YOU SOME CLEAN UP TIME.

I'LL BUST THAT ELECTRIC GRINDER BACK OUT AND USE IT TO FLATTEN DOWN THE STRIPS AGAINST THE HOOD.

NOW ALL WE HAVE TO DO IS A LITTLE BIT MORE WELDING, FINISH UP WITH SOME GRINDING, THAT'S ALL IT IS TO IT.

(ANNOUNCER)>> AFTER THE BREAK OUR ABODY'S EXHAUST GETS AN

EXIT STRATEGY WORTHY OF ITS PRO STREET HERITAGE. PLUS THE DART GETS A NEW CHIN. WHAT, IS IT MOVING TO LA?

(STEVE)>> HEY GUYS, WELCOME BACK. WE'RE GETTING READY TO PUT THE EXHAUST SYSTEM IN OUR DART, AND OBVIOUSLY THIS IS ONE OF THOSE APPLICATIONS WHERE WE CAN'T USE ANY RUN OF THE MILL SYSTEM, ESPECIALLY WITH THIS KMEMBER AND THAT MOTOR. SO WE KNEW WE WERE GONNA NEED A SET OF CUSTOM HEADERS FOR THIS APPLICATION. KOOKS HEADERS, THAT'S WITH A "K", IS WHO ARRINGTON PERFORMANCE RECOMMENDED. SINCE NASCAR RACE TEAMS USE THESE HEADERS, WE HAD NO PROBLEMS GIVING THEM A CALL. THESE ARE A SET OF LONG TUBE HEADERS DESIGNED SPECIFICALLY FOR OUR ENGINE WITH THE OTWO SENSOR BUNG ALREADY WELDED IN. AND IF YOU LOOK HERE, YOU CAN SEE THAT OUR FLANGES HAVE JUST BEEN TACKED IN PLACE INSTEAD OF FINISH WELDED SO THAT WE CAN ADJUST THEM IF NECESSARY. A LOT OF PARTS MANUFACTURERS WILL TAKE THE TIME TO DO THIS FOR YOU IF YOU JUST ASK, AND IT CAN SAVE A LOT OF TIME DURING THE MOCK UP PROCESS. THE HEADERS ALSO CAME WITH HARDWARE, GASKETS, AND THE OTWO SENSOR EXTENSIONS, WHICH CAN BE REAL HANDY. THE BEST PART ABOUT THESE HEADERS, EVEN WITH ALL THESE MIXED AND MASHED PARTS, THE ONLY THING THAT DOESN'T QUITE FIT IS THE MOTOR MOUNTS. I'LL MARK A SMALL SECTION WHERE WE'LL NOTCH THE MOUNT AND THEN WE'LL GET TO WORK.

A DIE GRINDER WITH A CUTTING WHEEL IS A GOOD WAY TO MAKE A COUPLE OF CUTS ALONG THE WIDTH OF THE MOUNT, AND WE CAN USE A BODY SAW TO MAKE THE CURVED PART OF THE CUT. [ saw cutting ]

A PIECE OF TUBE CUT LENGTH WISE MAKES A NICE PLUG FOR OUR HOLE.

I'LL JUST USE AN ACETYLENE TORCH TO HEAT IT AND BEAT IT INTO SHAPE.

A FEW GOOD PASSES WITH A GRINDER, AND AFTER IT COOLS, A COAT OF GLOSS BLACK DUPLICOLOR. AND SHE'S READY TO GO HOME AND WE'VE GOT ABOUT A QUARTER OF AN INCH OF BREATHING ROOM FOR OUR MOUNT, AND THAT LOOKS REAL NICE!

(TOMMY)>> WE'RE GONNA BE MOVING A LOT OF AIR OUT THE BACK SIDE OF OUR MOPAR. SO THOSE HEADERS MANK'S POKING IN THERE IS GONNA MARRIED TO A

SET OF THESE, MAGNAFLOW STAINLESS MUFFLERS. NOW THESE THINGS ARE A PERFORMANCE MUFFLER SO IT WON'T BE CHOKING DOWN OUR ENGINE, AND AT THE SAME TIME IT'LL GIVE US THAT SWEET SOUND THAT WE'RE LOOKING FOR. TO HANG OUR MUFFLERS UNDER OUR CAR WE OPTED FOR A THREE INCH MAGNAFLOW HOT ROD STAINLESS STEEL PIPE KIT. IT'S GOT A VARIETY OF BUILDING BLOCKS THAT WE CAN USE TO CUSTOMIZE OUR SYSTEM, LIKE MANDREL BENT J'S, U'S, L'S, STRAIGHTS, AND A WHOLE MESS OF HANGERS AND FLANGES. LOOKS LIKE WE GOT PLENTY OF ROOM FOR THE COIL OVER AND AROUND THE REAR. LOOKS PRETTY GOOD, SO WE'RE IN GOOD SHAPE.

I TOOK ONE OF THE BRACKETS THAT COME IN THE KIT AND CUT IT DOWN SO WE COULD MAKE US A REMOVABLE HANGER BRACKET.

WITH OUR BIG STREET SLICKS TUBBED AND DUAL MAGNAFLOWS

HUNG, THIS BLOWN HEMI'S GETTING CLOSER TO SOME PRO STREET ACTION.

(ANNOUNCER)>> STICK AROUND TO LEARN ALL ABOUT BUMPER SWAP SURGERY FOR A SNAZZY NEW LOOK!

(TOMMY)>> HEY, WELCOME BACK! WE'RE FIXING TO GET STARTED WHITTLING AWAY AT SOMETHING THAT'S BEEN BOTHERING ME FROM DAY ONE THAT WE PICKED THIS OLD THING UP. THE FRONT BUMPER IS TWISTED JUST A BIT. SO INSTEAD OF TRYING TO FIGHT THIS DARN THING TO GET IT BACK STRAIGHT, WE'RE JUST GONNA POP ON ANOTHER ONE. YOU MAY REMEMBER THAT WHEN WE HEADED DOWN TO STEPHEN'S PERFORMANCE AND PICKED UP A NEW SET OF SEATS, WE ALSO SNATCHED UP A SET OF BUMPERS FOR THIS OLE GIRL.

THE FRONT BUMPER CAME OFF ANOTHER '74 DART LIKE OURS.

(STEVE)>> WHILE WE'RE MAKING THE SWAY, WE'RE GONNA DO SOME COSMETIC MODIFICATIONS IN KEEPING WITH THE THEME OF THE CAR. WE'LL KEEP THE BUMPER IN THE SAME BASIC SHAPE BUT WE'RE ADDING THESE RELIEF HOLES ALONG WITH HITTING IT WITH A BASE THAT'S THE SAME COLOR AS THE BODY. THE OVERALL IDEA IS TO GIVE IT AN INDUSTRIAL LOOK, WHICH FITS RIGHT IN WITH OUR SPARTAN APPROACH TO THIS BUILD.

(TOMMY)>> WHAT WE WANT TO DO IS DIMPLE OUR HOLES, LIKE THIS PIECE RIGHT HERE. LOOKS PRETTY SNAZZY DON'T IT. THE PROBLEM THAT WE HAVE IS WE CAN'T REALLY PUT OUR BUMPER IN

THE PRESS CAUSE IT'S GOT A BIG CURVE IN IT. AND THEN WE WIND UP MESSING UP OUR NEW BUMPER WORSE THAN OUR OLD ONE. SO WHAT WE'RE GONNA DO IS DRILL SOME HOLES AND DIMPLE

THEM ON SOME EIGHTH INCH PLATE, WHICH IS DANG CLOSE TO THE SAME GAUGE AS OUR BUMPER.

THEN WE'LL JUST REPLACE A PIECE OF OUR BUMPER WITH OUR NEW MODIFIED SECTION. SO THIS IS A PIECE WE'RE GONNA USE RIGHT HERE. SO LETS DIMPLE THIS DUDE UP. I'M GONNA FIND THE CENTER OF MY STRIP AND DRAW A LINE RIGHT DOWN THE MIDDLE.

I WANT MY HOLES TO BE THREE INCHES APART FROM CENTER TO CENTER. SO I'LL MARK THOSE HOLES OUT, USE A CENTER PUNCH TO KNOCK IN SEAT FOR A DRILL BIT, MAKE SOME PILOT HOLES, AND USE A STEP DRILL TO WHITTLE THEM OUT TO AN INCH WIDE. NOW USING THE DIMPLE DYES IS PRETTY STRAIGHT FORWARD. YOU JUST SEPARATE THEM, PUT IT IN BETWEEN THEM, PUT THE TOP ONE ON, SQUISH IT.

BACK IT UP... PUSH THE TOP ONE ONCE AGAIN. JUST HAVE TO MAKE IT A LITTLE MORE FLAT.

THEN MOVE ON TO THE NEXT ONE. THIS DIMPLE DYE IS PART OF A SET THAT WE GOT FROM SPC PERFORMANCE. THEY RANGE FROM THREE QUARTER ALL THE WAY UP TO SIX DADBLAME INCHES. FIRST THING I'M GONNA DO IS DRAW ME A LINE TO ESTABLISH A COMMON POINT TO MEASURE FROM. THE REASON I DID THAT IS THAT HELPS ME

KEEP THIS THING STRAIGHT. THAT WAY I CAN MEASURE FROM HERE TO THERE TO MAKE SURE IT'S RUNNING PARALLEL. I'M GONNA TRIM A BIT OF THE END SO THAT THE PIECE FITS THE CONTOUR OF THE BUMPER. THEN WE'LL MAKE SURE SHE'S NICE AND STRAIGHT AND WE CAN MARK THE PART OF THE BUMPER THAT GETS TO GO BYE BYE.

WHEN YOU'RE SLICING AND DICING ON A BUMPER LIKE THIS, A GRINDER WITH A CUTOFF WHEEL ELIMINATES HAVING TO DEAL WITH ANY SLAG, AND MAKES WELDING IN YOUR REPLACEMENT PIECE QUITE A BIT SIMPLER. REMEMBER, EVEN THOUGH THIS IS PRETTY THICK STEEL, YOU CAN'T JUST PULL THE TRIGGER AND RUN A TWO FOOT BEAD. YOU'LL WARP THIS THING INTO OBLIVION. WELD A LITTLE IN EACH SPOT, THEN MOVE AROUND TO KEEP

FROM OVERHEATING THE METAL. THERE YOU GO, WE REPEATED THE PROCESS ON THE PASSENGER SIDE AND WE'LL PREP IT FOR SOME BODY WORK, AND WE'LL PAINT IT WHEN WE DO THE REST OF THE CAR, AND WE'LL HAVE US A ONE OF A KIND BUMPER.

(STEVE)>> IF YOU'VE GOT ANY QUESTIONS ABOUT ANYTHING YOU SAW ON THE SHOW TODAY.

(TOMMY)>> GO OVER TO POWERBLOCK TV DOT COM.
Show Full Transcript