Engine Power Featured Projects
Engine Power Builds
Parts Used In This Episode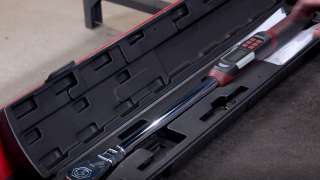 Matco Tools
1/2" Drive Flex Head 25-250 Ft. Lbs. Electronic Torque Wrench with Angle Measurement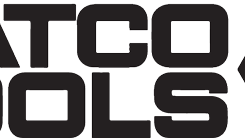 Matco Tools
MATCO Tools are the Official Tool Supplier to Engine Power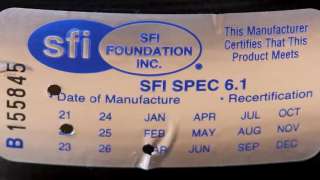 ARP
ARP Bolts & Fasteners
The Industrial Depot
Tools, Hardware, Shop Supplies
Episode Transcript
(Pat)>> You're watching Powernation!

(Frankie)>> Stroking this Mopar Magnum gave us a sizeable power gain.

(Pat)>> Today we finish the job with a bigger cam along with free-flowing cylinder heads and an intake manifold. [ MUSIC ]

(Frankie)>> Welcome to Engine Power. We recently did some work to our 360 Mopar Magnum, and it made pretty good numbers here in the dyno room, but there's more to do and that is what we're diving into today.

(Pat)>> I haven't missed a dyno session since 2014, and I leave for half a day to go to a machine shop and this type of thing happens, but in all seriousness nice hustle, but what did I miss?

(Frankie)>> Well check this out. Where'd you get that mug?

(Pat)>> Old school!

(Frankie)>> We wanted to see how making just one big change would affect the power output of a 360 Mopar Magnum. A baseline dyno run on the stock engine yielded peak numbers of 305 horsepower and 414-pound feet of torque. Then we added 420 thousandths inch of stroke using a stroker kit, increasing displacement to 410 cubic inches. Instead of upgrading the cam shaft, cylinder heads, and valve train like we normally would, we reinstalled the stock components. The Mopar put out peak numbers of 334 horsepower and 490-pound feet of torque. That's a 9.5 percent jump in peak horsepower and an 18.3 percent increase in torque. Then we ditched the one-inch spacer and added a bigger 950 c-f-m carb, giving us final peak numbers of 339 horsepower and an Earth rotating 498-pound feet of torque.

(Pat)>> Today we're gonna give our stroker Magnum the upgrades it deserves, including new cylinder heads, intake manifold, cam shaft, and more. [ MUSIC ] Getting the distributor driveshaft out can be a little tricky, but with some needle nose pliers and a gentle touch it will come free. Figured it out! [ MUSIC ] We were impressed on how well the stock components responded to the increase in cubic inches. It shows you can make a great street engine with factory engineered parts, but of course we're always on a quest for more power. Very nice! When the carbon looks like it's sprayed on with like a spray can, that means everything else is going pretty well. These things have a decent combustion chamber.

(Frankie)>> They do, and they're not big either, 60cc. So, it helps with compression, but everything looks really good.

(Pat)>> Bores look really nice.

(Frankie)>> We'll organize the stock lifters in order because we'll reuse them on the new cam. Since the new cam is a hydraulic roller as well, the lifters will work just fine. To access the cam shaft, we'll have to remove the balancer, oil pan, and front cover. [ MUSIC ]

(Pat)>> This is as far as we are tearing this engine apart. It looks good, everything ran great, and we have a very solid foundation with our 410 cubic inch forged rotating assembly. All we have to do now is get it cleaned up and get it ready for a spicier array of new parts.

(Frankie)>> First we're gonna get rid of some of these stock parts and put them in storage in case we want them later, and then before we go ahead and put our cam shaft and new induction package on we're gonna do something that we love to do to every engine, and that is paint it a very nice color. Now we usually don't pick conventional colors, and this time is no different. [ MUSIC ] Because the engine is fully assembled, we'll clean it by hand and mask it off. We'll put down a coat of primer first. This promotes adhesion, fights corrosion, and gives a solid base. This ensures consistent color when painting the engine. People don't associate beige with a hot rod engine, but we think this is gonna look really good when we're done. Trust us! Up next, a high-performance induction package is crucial to high performance in the dyno cell.

[ MUSIC ]

(Frankie)>> While the paint on the engine block is drying, we'll go ahead and throw our valve covers in the sand blasting cabinet to take them down to bare metal. You can prep them by hand but if you have a blast cabinet it saves you a lot of time and ensures a nice, clean surface for painting. After thoroughly washing out any of the sand we'll repaint the covers Cummins beige along with accents in Ford red.

(Pat)>> Reassembly starts with a bigger cam shaft from Comp, which features an off the shelf grind. Duration at 50 thousandths lift is 236 degrees on the intake and 242 degrees on the exhaust. Lobe separation angle is 110 degrees, and with a 1.6 ratio rocker it will have 581 thousandths lift on the intake and 578 thousandths lift on the exhaust. We'll install a new billet double roller timing set from Summit Racing Equipment. This allows us to adjust the intake center line.

(Frankie)>> Now that Pat has our cam shaft installed on our engine and he's getting it degreed we can go ahead and talk about our induction package, and for that we're gonna be using this Trick Flow setup that we got from Summit Racing Equipment. It all starts with their Power Port 190 cylinder head. This has 190cc intake port, and it's been c-n-c ported. So, it flows up to 301 c-f-m at seven hundred thousandths lift. It all goes through a 2.20-inch intake valve, and a 1.570 exhaust valve on the way out. It has a 60cc chamber, which is actually the same as the stock. So that will help keep our compression ratio up. These heads are set up for a hydraulic roller application. So, they have a 1.550 o-d valve spring that has 420 pounds per inch of rate and should have 136 pounds at the seat. Now we're gonna be topping that off with this Trick Flow Track Heat intake manifold that's specifically designed to work with these cylinder heads. It has a square bore flange that takes a 41-50 carburetor, and it is a single plane design but it has nice long runners that are great for street applications or something a little bit racier. Before we can do all that though where'd that cam come in at?

(Pat)>> On a four-degree advanced key on the crank it comes in at 101.5.

(Frankie)>> That might be a little too much, but we'll back that off and then we can get all this stuff on.

(Pat)>> Back her up! We backed up the cam to 105.5 degrees intake center line, which will be 4.5 degrees advanced. Then we slid on our freshly refreshed timing cover, and a Summit Racing s-f-i certified balancer. [ MUSIC ] After the balancer is seated and the timing cover is aligned, we'll finish tighten the bolts on the cover. [ MUSIC ]

(Frankie)>> A new one-piece oil pan gasket comes next, followed by the color matched oil pan. [ MUSIC ] This time we're using a set of Cometic MLS head gaskets with a 4.040 bore and a compressed thickness of 40 thousandths. This will put our calculated static compression ratio at 11.05 to one.

(Pat)>> One great thing about these Trick Flow heads is that they are designed to work with both an LA series and a Magnum small block. You do need to run the appropriate rocker system for your setup. ARP head studs will provide the clamping force to keep our cylinders sealed up tight. Accurate torque is important for any engine build, and that's why we picked up this Matco half inch drive flex head electric torque wrench with angle measurement capability. Now that is nice because when you're doing o-e-m fasteners that are torque to yield usually you have to attach a separate angle meter. This wrench does all of that for you. It also has four different ways of indicating torque, which is an l-c-d screen, progressive l-e-ds, an audio alert, and it vibrates in your hand. Another nice feature is you can do nine different presets for torque. So, if you're torquing in multiple stages, like we will be on our engine, you can pre-program those, and once you get done with your first torque you hit your program button and it goes right to your next torque, and you can keep on going. It has a 72-tooth head, and that gives you a five-degree swing so you can get it into tight places. ♪ Another that's great is it has a range from 2 to 250-pound feet, and that will pretty much cover anything you will run into in an automotive application. [ MUSIC ] [ beep ] [ beep, beep ]

(Pat)>> We torqued the studs in three stages to a final torque value of 110-pound feet. Being able to change the torque value with a touch of the button makes the process that much easier.

(Frankie)>> That's nice isn't it? Just to be able to punch it and do the next one. I love that!

(Pat)>> Success! Up next, we upgrade the valvetrain, drop on a big carb, and drop into the dyno cell.

(Frankie)>> Now the rest of the top end of our Mopar Magnum continues with putting the hydraulic roller lifters back in their respective bores. [ MUSIC ] New Trick Flow five-sixteenths chro-moly push rods are next. They are seven inch one hundred thousandths in length. The rocker shafts are held in with ARP studs. There's a couple of options from Harlan Sharp for the small block Mopar. This set is specifically designed to work with these heads on a Magnum block. They oil the valvetrain through the push rod, and the rockers have full needle bearing trunnions, and are a 1.6 ratio. Lifter pre-load is set one half turn past zero lash. The LSM valve adjustment tool has a built-in torque wrench to ensure the adjustors are not over torqued. We picked it up from Summit Racing. [ MUSIC ]

(Pat)>> Weatherstrip adhesive holds our Fel Pro gaskets in place. It's good practice to always put silicone in the corners where the head meets the block. This will help prevent external oil leaks. A thick bead of silicone is laid on the China walls, and the intake manifold is carefully set into place. It's tightened down using stainless steel ARP bolts. [ MUSIC ] It's like synchronized swimming.

(Frankie)>> I know, this is crazy!

(Pat)>> Our color matched valve covers get stainless fasteners as well for some extra visual appeal. It just so happens that the carb matches our color choice. It's a QFT annular discharge piece with a 1,050 c-f-m rating and a 41-50 flange.

(Frankie)>> The distributor driveshaft gets plenty of assembly lube and drops back into place. An MSD Pro Billet locked out distributor finishes it out. [ MUSIC ]

(Pat)>> Before we get our 410 bolted to the dyno, I'd like to discuss something you've probably heard us say a bunch of times before but aren't familiar who they are, and that is SFI. Back in the day when parts were really getting pushed to their limits sometimes you would have catastrophic engine failure, or some sort of chassis failure, and people could get hurt. In 1978 the SFI Foundation was formed to create safety and performance standards for parts and safety equipment. SFI is an internationally recognized foundation that has over 100 racing sanctioning bodies participating with over 300 parts manufacturers all participating in setting standards for over 85 different specifications. These certifications are not only created by the companies that make the parts themselves, but SFI established their own test lab back in 1999. So, people can send parts to them, and they can certify them under real world conditions, and that includes things like chassis, flywheels, bell housings, dampeners, and a variety of other parts that require that sort of specification. When the parts are deemed safe and certified for their application, they are given a sticker and a certification serial number, and that not only is for parts alone. It is also for safety for the individual and spectators. Things like your seatbelts, shoes, gloves, helmets, and fire suits all have specific SFI certifications for specific applications. A wide variety of SFI certified equipment and parts are available through Summit Racing Equipment, and it is even searchable on their website.

(Frankie)>> Speaking of that, our SFI certified billet steel flywheel gets bolted to the back of the engine. [ drill humming ]

(Frankie)>> The fasteners are torque to 85-pound feet, and finally our finished Magnum heads to the dyno cell. Up next, it's time to make more power! [ engine revving ]

[ MUSIC ]

(Frankie)>> For our first dyno run we'll use the same r-p-m range as all the previous runs.

(Pat)>> Two thousand, five thousand, so we have a direct comparison. Got a little lope to it.

(Frankie)>> Even at 1,000, 1,100, idles really nice, runs really nice.

(Pat)>> That carburetor's right there. Right there!

(Frankie)>> This technically needs like a 770 c-f-m, but that 1,050 is right on it.

(Pat)>> What were you using for r-p-m for that?

(Frankie)>> 6,500, which we're a little bit less than that anyways.

(Pat)>> See, this is a street-based engine. I don't think I'm gonna turn it over 6,000.

(Frankie)>> That's where it's gonna operate. 2,000 to 5,000, or 2,000 to 6,000 I think is where it's really gonna be running most of the time.

(Pat)>> I believe so. [ engine revving ]

(Pat)>> Loads nice! [ engine revving ]

(Pat)>> Woo! That is not what it used to be. Whoa, look at that.

(Frankie)>> Power peaks right at 5,000, 503.7, and torque peaks 4,500, 542.8. We dyno'ed this completely stock the first time we had this engine on, and it is up 200 horsepower basically. So, I just think that's funny. Just that big jump number you know?

(Pat)>> Here's something interesting right here. We have the vacuum hooked up to the pan just to see what it has. It has two inches of vacuum in the crankcase with those evacs.

(Frankie)>> Overlay that with the old one. Let's look at the old one real quick. The stroker with the stock heads and stuff. That is cool how even with bigger induction and a single plane still matching. Below 3,000 it's completely matching and then just takes off.

(Pat)>> Different cylinder head, but virtually overlay almost number for number all the way up to about 3,100. So, then it takes off like a rocket ship because it has all that induction. So, if were only driving this particular engine only to say 3,500 you would never know the difference.

(Frankie)>> Yeah but between before and after, and I think those really nice cylinder heads, and it's 190cc port, and that intake has a long runner. Everybody cause it's a single plane they kinda think that it's gonna be a high r-p-m thing but it's more about runner length, and that one has really nice, long runners to it.

(Pat)>> It's about runner length and cross-sectional areas. Here's the first thing I'm gonna do. Without touching anything let's run it another 1,000 r-p-m.

(Frankie)>> See if we can find the peak. [ engine revving ]

(Pat)>> Loads in really nice.

(Frankie)>> Sounds good too! [ engine revving ]

(Pat)>> Absolutely take that, 526 horse, 542-pound feet, wow!

(Frankie)>> Right there at the top, 526. Just about to peak over though. Basically peaking right there.

(Pat)>> And between peak torque and peak horsepower, which it's right at 6,000, and it's not gonna go any further.

(Frankie)>> That's between 1,500 and 1,700.

(Pat)>> The further you can spread out the peak torque and peak horsepower your average power and your power under the curve gets way better.

(Frankie)>> And it's gonna drive really nice on the street with that spread.

(Pat)>> We're gonna make a few changes, but before that we'll check the condition of the spark plugs to see how our tune up looks.

(Frankie)>> Looks pretty good but I think we can get a little more.

(Pat)>> Like grandma's station wagon safe?

(Frankie)>> It's nice and safe. I think we can get a little more out of it.

(Pat)>> Alright, let's get to work. We incrementally made changes to squeeze more power out of this pump gas Mopar, landing on 35 degrees of total timing, 36 thousandths high speed air bleeds, and a two-inch tall four hole tapered spacer. [ engine revving ]

(Frankie)>> That's good!

(Pat)>> That's not bad for a whole bunch of changes right there. Look at that!

(Frankie)>> 550.4 at 4,100.

(Pat)>> 537.7!

(Frankie)>> Right at 6,000, dang!

(Pat)>> It's up 11 horse.

(Frankie)>> That's nice just for a little bit of time tweaking on it. Just getting that little bit out.

(Pat)>> Because we have a dyno, we can do that. Would you notice that kind of change on the street? Probably not because this one you just look at the gas pedal and annihilate the tire, right? But on a drag strip where you had everything super dialed in and you were playing around with things? Sure, you could make a little bit of a difference because 11 horse is 11 horse, and it's a constant gain.

(Frankie)>> The fact that we just spent a little bit of time, easy changes, pick up 11 horse and 8-pound feet. That's just cool. That's the point of a dyno and I think we use ours for that, and this is nice to be able to tune on it a little bit more.

(Pat)>> So what did we learn today? We have a 410-inch single plane but pump gas street engine. We showed that the single plane really doesn't lose anything on the bottom end.

(Frankie)>> Dyno days are the best days. In order to tell the whole story, you can't just look at the peak power numbers. You need to look at the average numbers. With a stroker kit and the stock induction the Magnum had average power numbers between 2,100 and 5,000 r-p-m of 294.9 horsepower and 446.1 pound feet of torque. In order to compare our new induction package in the same r-p-m range, even though it will go higher, we'll use today's first dyno run. Even before we made any changes, we gained 54.7 average horsepower and 65.2 average pound feet of torque. This is a huge gain across that range. After raising the engine's r-p-m range and making several adjustments we had averages of 425.5 horsepower and 519.5-pound feet of torque between 2,600 and 6,000 r-p-m. That much power in a streetable r-p-m range makes this a great pump gas hot rod power plant.

(Pat)>> For more information on anything you've see today go to Powernation TV dot com.
Show Full Transcript