Truck Tech Builds
Parts Used In This Episode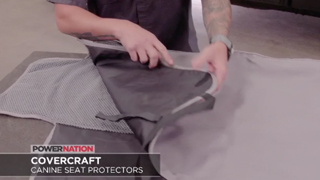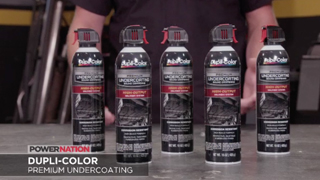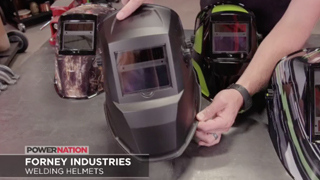 Matco Tools
Matco Tools are the Official Tool Supplier to Truck Tech
The Industrial Depot
Tools, Hardware, and Shop Supplies
Episode Transcript
(Narrator)>> From bare to beautiful, Lo 'n Slo gets a custom bench seat when Wyotech's trim and upholstery instructor takes Austin on as a student. Will he get a passing grade? And we shake down the next generation GMC Sierra.

(Austin)>> Welcome to Truck Tech. We're obviously not in the shop today, we're out a remote location and that's because we have the privilege to evaluate and drive GMC's next generation 2019 Sierra.

(LT)>> Now this isn't just any Sierra. It's actually the ATFour edition with the carbon pro box, which makes it different in a couple of key areas. It's lifted two inches and riding on aggressive tires and has Rancho shocks underneath, which makes it a capable yet functional off road machine. Innovations run wild on this completely redesigned Sierra. From the industries carbon fiber box to their split function tailgate you'll just have to see to believe.

(Austin)>> It's the most advanced pickup GMC has ever built. Combining user friendly technology with modern styling and rugged performance.

(LT)>> And the extra touches they've added elevate this pickup into a class of its own.

(Austin)>> Check out the rear camera mirror, driver information center, and rear seatback storage. The bold front sports unique C-shaped lighting elements with a black and chrome grille.

(LT)>> The back end of the ATFour looks just as good as the front. Everything from its painted bumpers with integrated dual exhaust all the way down to the high end taillights, but the one feature that sets this truck apart from any other is the multi-pro tailgate.

(Austin)>> This is the world's first six position tailgate. It makes the bed of the truck more usable and versatile than ever before.

(LT)>> And the first thing that you'll notice is there's no conventional handle to get this thing opened up. So all you do is press the lower button once and it gently opens itself up. Now if you have some oversized items that you need to keep in place all you've got to do is flip up the load stop and they'll be secure.

(Austin)>> Now one common issue with the open tailgate is that it makes it very difficult to grab things in the back of the truck but they've thought of that and the inner gate allows you to easily access items in the back, and that load stop also turns into a step, and well that just makes it convenient for short little fellas like me to hop on in. And if you'll notice it reveals the available Kicker performance audio which we'll talk about later.

(LT)>> Now let's say you're out on the job site, or maybe even the trail and you need a place to set your map, your latte, or even your laptop computer. Well the inner gate folds down revealing a work surface that's at a nice comfortable standing height, and finally the load stop folds up for one more time for longer, taller oversized items.

(Austin)>> Now the tailgate is not the only unique function on this truck and we'll get into a lot of those later but for now I say let's hit the road and test it out.

(LT)>> I want to see how the six point two does.

[ engine starting ]

(LT)>> So now that we have the ATFour out on the road I'm gonna say I'm honestly impressed with this truck. I mean it looks pretty awesome from the outside, really comfortable on the inside, but it's the driving that really sells it, and I think it's honestly that 10 speed automatic that makes the difference.

(Austin)>> Yeah I've got to say you don't even feel the shifting at all. Typically in an old truck when it shifts from one gear to the next those r-p-m's will drop. They'll lug a little bit, take a minute for it to catch back up, but this keeps the r-p-ms up, nice acceptable, and it makes for an awesome drive.

(LT)>> You know a couple of years ago if you'd have told me yeah, they'll be making 10 speed automatic trucks I would have said, look there's no need for that. That's just overkill but after having driven it I have to say I'm sold on it. I would definitely own a 10 speed automatic truck.

(Austin)>> And then you pair that up with the six point two liter at 420 horsepower. Well that just makes for an awesome combination and a great overall driving experience.

(LT)>> Oh yeah, this truck is spunky for sure. I mean it really gets after it.

(Austin)>> Yeah even as a shotgun rider this is a great, comfortable experience. Honestly there's tons of room in here. It's comfortable. One of the most luxurious interiors I've seen in a truck honestly.

(LT)>> And one of the cool features I like you've got this drive mode selector. You can go anywhere from tour, sport, off road, or even tow/haul. Basically it'll just adjust the throttle response and the shift points of the transmission just too kind of optimize it for whatever you're driving.

(Austin)>> I'm excited to see what it does off road. How about you flick it in there.

(LT)>> Well let's find somewhere to go first right?

(Narrator)>> Later on this bench seat goes from garbage... ( )>> Actually this seat's not in bad shape.

(Narrator)>> ...to greatness!

(LT)>> Welcome back to Truck Tech where Austin and I are checking out GMC's next generation 2019 Sierra. We've demonstrated the multi-pro tailgate with six unique functions, and as we get ready to take the truck off road there are a few more innovations worth mentioning. The bed is the one feature that sets a pickup truck apart from any other vehicle on the road, and this ATFour is equipped with the carbon pro box. Now it's one of the most durable in GMC's history and that's 116 years of building trucks. Also it has the most cargo space in its class at just under 63 cubic feet.

(Austin)>> There's obviously no shortage of space in the back of this truck, and with 12 different tie down points no matter what cargo you have, whether it be different shapes or sizes, it'll be easy to secure. And if it's night time not a problem. There's integrated lights in the bed sides that'll light it up.

Got her all tied down?

(LT)>> I don't know I've got to double check. Not quite sure you're qualified to operate that ratchet strap.

(Austin)>> It's not gonna fly out. It's not going anywhere. It's not like you're driving anyway.

(LT)>> What are you talking about?

(Austin)>> My turn.

(LT)>> Alright. Oh hey, let me help you out and close your tailgate.

(Austin)>> Thank you.

Well I'm glad we got the ATFour out on the trails, and some of this terrain can get even a little extreme at times, and it's handling pretty well.

(LT)>> Oh 100 percent. Now normally you want to go out and buy a brand new pickup and take it off road, what's the first thing that you're gonna have to do?

(Austin)>> That's a set of tires.

(LT)>> You're gonna go out and spend maybe another $1,000 or $1,500 bucks depending on what size wheels you have for a set of all terrain tires, but the ATFour it already has them from the assembly line.

(Austin)>> And those all terrains get traction from the ATFour standard four wheel drive with two speed transfer case and locking differential. The traction select feature lets you choose on the fly multiple drive modes tailored for different terrain or weather conditions.

(LT)>> And if we were to find ourselves in rougher, more challenging conditions the ATFour has a low range that'll help us get out of just about any sticky situation.

We were also able to check out the ATFour's towing features. One of the best things about owning a pickup is its ability to tow and haul, and the GMC is great for pulling a trailer. Now normally when you go to hitch up you've got to rely on both your side and your rear view mirrors to try to line it up as good as you can, and from there there's just a little bit of guess involved, but not with the ATFour because cameras make things quite a bit easier. When you're in reverse the infotainment screen switches to h-d surround vision mode. On the left is a bird's eye view of your surroundings. On the right the image is the rear vision camera, and all you've got to do is use the dotted line right down the middle to maneuver and line your hitch to the trailer. And when you close switch the camera mode to close up and line her up nice and easy.

And once connected the Sierra's trailering app walks you through a pre-departure checklist and lighting test. Switch the dual function mirror to camera mode and you can see around potential vision obstructions. That's about enough of that.

Now we already know that the audio system on the inside of the truck works great but there is one more feature that we need to check out.

(Austin)>> Ah that's that Kicker audio in the back. I like your thoughts, let's do that.

(LT)>> Why don't we find a spot to pull off and check her out? So I know you're pretty excited about what's hidden inside that tailgate. So why don't you fill me in.

(Austin)>> I am so glad I get to show you this. It's really my favorite part. This is the available Kicker performance audio. Now it is a dealer installed optioned but it tucks away seamlessly in that multi-pro tailgate. The best part about it you don't even know it's there until you need it.

(LT)>> So basically you have a weatherproof portable blue tooth sound system that goes wherever the truck does.

(Austin)>> Yeah now it does work independently from the truck's audio but it's such a low amperage draw you could play music for hours and not have to worry about draining that battery.

(LT)>> So knowing you I guess you've got like dueling banjos loaded up or something.

(Austin)>> I've got good stuff. I have good taste.

(LT)>> Let's hear it. Okay there's a lot of sound coming out of that thing.

(Austin)>> Sounds deep, clear. [ rock music ]

(LT)>> At the end of the day the next generation GMC Sierra is everything that you could ever want in a pickup. Powerful, stylish, and comfortable.

(Austin)>> You really can't ask for more. With the innovative technology built into this truck it makes it more versatile than ever.

(Narrator)>> Up next, Lo 'n Slo gets leathered up.

(Austin)>> We're back on Truck Tech and we're finally knee deep in tackling the interior of the '65 C-10. Now the last time you've seen us work on it we were spraying bed liner on the floor and that'll help dampen noise and those vibrations, and since then, well we've been showing you a lot of painting techniques. So I decided not to bore you with the details on this one. I went ahead and sprayed the interior with a fresh coat, and we used the same color we used on the exterior minus the pearl and minus the clear. After all you don't want that sun reflecting of a shiny dashboard and hitting you in the eyes. And you guessed it. This is the original seat we yanked out of ole Lo 'n Slo, and well just with a quick glance you can tell that it definitely needs some help, but not to worry. I brought in just the right guy to get the job done. Our buddy Mac is a fourth generation upholstery expert who has lent his skills to our shops before.

(Mac)>> That's why I utilize chalk.

(Austin)>> He's an instructor at the Wyotech campus in Laramie, Wyoming, and teaches the next generation of customizers in his trim and upholstery class. Preparing young men and women for careers in automotive trim shops, marine and aircraft refurbishers, you name it. Well Mac I've got to say we are glad to have you in the shop, and I think it's our turn to use some of this expertise and knowledge you have.

(Mac)>> Well thanks for the invite. I'm glad to be here.

(Austin)>> Now a lot of guys will look at this old seat and, myself included, just want to throw this thing right out and buy a new one but let's be honest. This is custom truck building. So this might be able to be saved.

(Mac)>> Sometimes it's better to take the old seat and do something custom with it. I think we ought to take this old saddle blanket cover off and see what we have. Actually this seat's not in bad shape. It's a good candidate to do something custom, maybe a leather cover or something like that. I made some sketches. I kinda kept it a little bit retro. If you guys want to do something different we can always sketch something else out, and that's where we start from.

(Austin)>> For sure, well I say we get started and tear it down and go from there.

(Mac)>> Let's take it apart. [ drill spinning ]

(Austin)>> Set it on the ground. This piece is over a half a century old. So stripping it down to the frame we'll get a better idea of how it was treated by its previous owners. I ordered a bunch of extra material just in case it needs to be completely rebuilt.

(Mac)>> So a quick inspection of this bun Austin looks like everything's in decent shape here. We'll take a look at the top side real quick. We have minimal wear on this thing. I would salvage this piece, reuse it.

(Austin)>> Looks way better than what I thought it would.

(Mac)>> Yeah so maybe we should take a look at the frame and look at the springs and see what we have.

(Austin)>> No broken springs means all we need to do is put down some burlap.

(Mac)>> Let's roll that baby out. Set it right there.

(Austin)>> And that layer of jute padding to support the old cushion, which will be reused. When it came to choosing interior trim we had a few different options. Could have went with cloth, could have went with vinyl, but why would you not want to ride in class on some fine Italian leather. This has a very good hand and is also fade and scratch resistant, and well the color legacy dark caramel, in my opinion will work great in this truck. We picked it from Moore & Giles in Lynchburg, Virginia, because they source quality hides from the best tanneries in the world, and supply all applications whether it be aviation, furniture, or even automotive.

(Mac)>> One thing about these European hides is typically they don't use barbed wire fences over there. So you typically run across very few flaws on these.

(Austin)>> That's pretty interesting.

(Narrator)>> Next Austin at the wheel.

(Austin)>> With our design sketched out for Lo 'n Slo's bench seat.

(Mac)>> Inserts have to be, square that off.

(Austin)>> We first laid out our marks on the cushion to get a visual reference. Then carefully cutout the sections that will serve as the inserts. Just a blade, a long straight edge.

(Mac)>> Pretty much yep. As I was thinking about this truck and especially keeping the original patina to the vehicle I thought going with a retro style seat cover would be the best thing for it. Kind of the simpler the better. When this truck came out it came out basically with a plain vinyl seat cover. It had heat embossed imprints in it, and so it's kinda simple. We want to kind of keep the same cues to fit the vehicle.

(Austin)>> With our four insert panels marked...

(Mac)>> Bring our foam over.

(Austin)>> ...we'll cut some foam with a half inch overlap before Mac begins the sewing process.

(Mac)>> There's one.

(Austin)>> In the '60's Chevy offered deep cushion upholstery with vertical pleats, and there was a cloth-vinyl upgrade for added comfort. We're going the opposite direction and so is Mac.

(Mac)>> Doing five lines and make six pleats.

(Austin)>> He hasn't sewn on a regular basis in 10 years.

(Mac)>> It's a little different actually doing the work again. You get a little rusty.

(Austin)>> Yeah could have fooled me. Mac went through those pleats on three panels in about 10 minutes, and then he passed on the throne to me. I can't let Mac have all the fun now can I. Try my luck at this.

(Mac)>> He was doing some pleats without a lot of guidance. He watched me do it. He didn't really have the lecture that goes along with it before I have students actually sew.

(Austin)>> I've got to say I was doing very well and I was shooting a straight line with that stitch until the very end we went a little wonky, a little sideways, but hey we learn from our mistakes and start fresh.

(Mac)>> Keep your hands in front. Yeah so you're behind, and what happens when your hands are behind the machine is the machine pulls it. So by keeping your hands in front of the needle it keeps it from sucking it in.

(Austin)>> I guess we've just got to keep going huh?

(Mac)>> Yep. Made a mistake, that's what happens. Sometimes we learn from our mistakes and a lot of times I'll allow a student to make certain mistakes so that they can learn from it. They seem to learn faster that way. Do you want to try that one again?

(Austin)>> Good? I have had prior experience sewing but it was maybe 15, 20 years ago back in junior high, high school days sewing the pillow cases and pajamas in home-ec class. And after he corrected me and taught me the right proper techniques and starting fresh, clean with the right instruction made all the difference in the world.

(Mac)>> Right on! Okay you did well. Now we've got to border stitch it.

(Austin)>> Once we got our base panel sewn up this whole process is just consistency, repetition, and having patience. If you trace out your lines and measure correctly the first time you can repeat that pattern over and get real consistent results in the end. If not, if you rush something or skip a step, or try to cheat a little bit it'll probably show in the end result.

(Mac)>> Okay we're gonna go 17 and a quarter. A lot of guys will try to learn out of a book or maybe a video. Take a class, take a class. I mean most of my students bring a project in, they bring their own vehicle in, and they roll out with a fresh interior. Not only did they get a fair deal on their interior but now they have a calling card, and they can show customers hey, I can do this.

(Austin)>> This whole time we're building two completely different sections of the seat, the seat back and the bottom cushion. Measuring, using those techniques, and I've got to say it was flawless.

Alright I'll crawl on through Mac, take it easy, and try not to bang it up. I can already tell you that this was a good color choice.

(Mac)>> Look okay right there huh?

(Austin)>> After sitting in those old seats I've got to say this is a world of a difference.

(Mac)>> Well you know nothing like sitting on some nice leather.

(Austin)>> It came together nice and I can't thank you enough. It was great having you here, spending time with you, and just absorbing all that knowledge.

(Mac)>> Well I appreciate coming out here, and got a teaching moment in as well. So it's all good.

(Austin)>> Win-win, can't wait until next time.

(Mac)>> Alright!

(LT)>> When it comes to welding you can't skip out on the safety gear, and a helmet's probably the most important thing that you'll wear since it actually allows you to see what you're doing. The Forney easy weld mask is perfect for the novice, and it's an economical way to get started. It has a five point adjustable strap and two built in arc sensors. The pro series is padded front and rear, which makes it comfortable for welding for extended periods of time. It has a 43 percent larger viewing area, and it adjust from shades five all the way up to 13, and they're available in a wide range of styles. Find out more and Forney IND dot com.

(Austin)>> If you have dogs then you know what sharp claws and shedding can do to your truck's interior. Fur everywhere not to mention muddy paws. This is the KNine custom rear seat protector from Covercraft. The nylon liner makes it completely waterproof, and it features a padded seat base for extra comfort. They come in many different colors and have openings for seat and shoulder belts. Visit Covercraft dot com to find your application.

(LT)>> When you're restoring your classic pickup you want the bottom side to look just as fresh as the top, and ideally you want a coating that's going to be just a little bit more durable than paint. Dupli-color's new premium undercoating is just the tool for the job. It features a high output delivery system, which will quickly and easily cover a large area, and it's great for wheel wells, rocker panels, floor pans, and even gas tanks. It's paintable, will deaden sound, prevent corrosion, and protect against rock chips, and all you need is two light coats. Grab a couple cans from your favorite automotive retailer or visit Dupli-color dot com, and for more information on anything you've seen in the show today visit Powernation TV dot com, and thanks for watching Truck Tech. We'll see you guys next time.
Show Full Transcript