More Identity Crisis (El Camino) Episodes
Truck Tech Builds
Parts Used In This Episode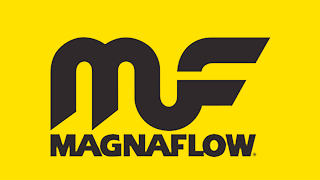 Magnaflow
Exhaust System, Crossmember-Back, Stainless Steel, Tru-X, Buick, Chevy, Oldsmobile, Pontiac, Kit
Dupli-Color
Undercoating, Rubberized, Paintable, Textured, Black, 16 oz., Aerosol, Each
Holley
Pulley Set, Serpentine, LS Engine Swap Accessory Drive System, Sanden 7 A/C, Chevy, V8, Ki
Holley
Frostbite Performance Cooling, Radiator, Aluminum, 3-Row, Polished, Downflow, Chevy, Each
Mickey Thompson
Tire, ET Street S/S, P275/60-15, Radial, R2 Compound, Blackwall, Each
QA1
Trailing Arms, Adjustable, Rear, Upper, Aluminum/Steel, Red Anodized, Buick, Chevy, Oldsmobile, Pontiac, Pair
QA1
Trailing Arms, Boxed, Rear, Lower, Steel, Black Powdercoated, Buick, Chevy, Oldsmobile, Pontiac, Pair
ROCKET RACING WHEELS
Wheel, Fuel, Aluminum, Chrome, 15 in. x 8 in., 5 x 4.75 in. Bolt Circle, 4.50 in. Backspace, Each
ROCKET RACING WHEELS
Wheel, Fuel, Aluminum, Chrome, 15 in. x 7 in., 5 x 4.75 in. Bolt Circle, 4.25 in. Backspace, Each
Sea Foam
Sea Foam Motor Treatment is a safe and versatile additive that can be used in fuel, oil or added directly into the combustion chamber on 2-cycle, 4-cycle, rotary and diesel engines.
Automotive Workwear
The Official Workwear of Truck Tech
Gabriel
Creator of the first automotive shock absorber, Gabriel is a leading aftermarket and original equipment manufacturer of shocks and struts for Light- and Heavy Duty vehicles.
Kimberly-Clark Professional
SCOTT HEAVY DUTY SHOP TOWELS, BLUE, 60CT ROLL
Kimberly-Clark Professional
Scott Shop Towels in a Box, 200 Count
Kimberly-Clark Professional
Scott Glass Cleaning Towels, Blue, Roll
Original Parts Group
FRONT AND REAR BUMPER KITS, GRILLE KIT, BED AND TAILGATE TRIM, HOOD MOLDING, TAIL LIGHTS, MIRRORS, CAB TRIM, SS GAUGE CONVERSION, STEERING WHEEL, BUCKET SEATS, CARPET, DOOR PANELS, WINDOW CRANKS, DOOR HANDLES, RADIO, AND DASH PAD
Single Source
SCORPION TRUCK BED LINER
The Industrial Depot
INDUSTRIAL DEPOT - FASTENERS, HARDWARE, AND SHOP SUPPLIES
Episode Transcript
(NARRATOR)>> FROM FRESH PAINT, NOW SHINY PARTS AWAIT. OUR '67 EL CAMINO GIVEAWAY ENTERS THE FINAL STAGE OF ASSEMBLY. THAT AND MORE TODAY ON TRUCK TECH.

(JEREMY)>> WELCOME TO TRUCK TECH. TODAY WE HAVE OUR GABRIEL HIJACKER'S 50TH ANNIVERSARY EL CAMINO BACK IN THE SHOP. IT'S A FEW STEPS CLOSER TO HITTING THE ROAD BUT WE'VE STILL GOT QUITE A BIT TO DO BEFORE ONE OF YOU GUYS CAN WIN THE KEYS.

(LT)>> WE'VE NICKNAMED THIS "PROJECT IDENTITY CRISIS", AND IT'S PRETTY EASY TO SEE WHY. IT'S A VINTAGE TRUCK WITH A MODERN POWER PLANT, BUT IT'S RUNNING AN OLD SCHOOL CARBURETOR. ALSO WE HAVE A '70'S THEMED PAINT JOB WITH A LOT OF MODERN COLORS AND CUSTOM TOUCHES. SO WHAT IS IT?

(JEREMY)>> WELL MUSCLE CARS DON'T HAVE TAILGATES. SO THIS THING IS DEFINITELY A TRUCK.

(LT)>> WELL HOLD ON THOUGH. WE'VE GOT NO TRAILER HITCH, WE CAN'T HAUL A GOOSE NECK?

(JEREMY)>> YOU KNOW WHAT ARE GONNA DO?

(LT)>> WHAT?

(JEREMY)>> GO FAST!

(LT)>> WE WEREN'T SURE WHAT THE PREVIOUS OWNER HAD IN MIND. IT CAME TO US WITH DRAG SLICKS, A SECOND FUEL TANK HIDDEN UNDER THE BED WITH AN ADDITIONAL FUEL DOOR. WE DELETED BOTH WHILE WE TORE THE TRUCK DOWN TO GET READY FOR A VERY UNIQUE, CUSTOM PAINT SCHEME CARRIED OUT BY OUR GUNSLINGER MISTER BUMPUS HIMSELF.

(JEREMY)>> I DON'T KNOW ABOUT THAT, BUT WHAT I DO KNOW IS GABRIEL SHOCKS SENT US A RENDERING AND IT WAS MY JOB TO MAKE IT HAPPEN. I STARTED WITH A SEALER ON THE FIREWALL. THEN A FEW COATS OF SATIN ALUMINUM. WE DROPPED IN OUR NEW ENGINE AND TRANS, AND WITH THE ENTIRE TRUCK IN SEALER IT WAS ON TO THE PAINT BOOTH FOR ITS COAT OF MANY COLORS. I STARTED WITH THE ORANGE PIN STRIPE. METALLIC BLUE BASE COVERED THE BODY AND BED SIDE PANELS. GHOST FLAMES WERE DRAWN WITH TAPE, AND LAID DOWN WITH AN AIR BRUSH FRONT TO BACK. THE FADE EFFECT ON THE HOOD STARTED WITH A PPG YELLOW, THEN ORANGE. AN OLD SCHOOL WATER DROP EFFECT HIGHLIGHTED THE HOOD FADE, AND SATIN ALUMINUM ROUNDED OUT THE SCHEME, WHICH WAS ALL BLANKETED WITH 10 COATS OF CLEAR. SINGLE SOURCE PROVIDED US A SCORPION BED LINER KIT, AND THE TAILGATE GOT SOME OF OUR BRANDING.

(LT)>> GUYS SAY HELLO TO TONY GIROUX, SOURCING SPECIALIST AT ORIGINAL PARTS GROUP. HOW'S IT GOING MAN?

(TONY)>> HEY LT, HOW YOU DOING?

(LT)>> GOOD, I SEE YOU BROUGHT US A LOT OF SHINY PARTS THAT WILL REPLACE THOSE OLD, TWISTED, AND PITTED CHROME PIECES ON OUR EL CAMINO.

(TONY)>> YEAH, DEFINITELY. WHAT WE HAVE FOR YOU IN OUR RESTORATION PARTS ARE OUR FRONT AND REAR BUMPER KITS, OUR BED AND TAILGATE TRIM, OUR GRILL KIT, AND HOLD MOLDING, OUR TAILLIGHT LENSES, EXTERIOR MIRRORS, AND CAB TRIM ALL READY TO GO ON THE VEHICLE.

(LT)>> NOW AS I UNDERSTAND IT, OPGI ACTUALLY MANUFACTURERS ALL THEIR OWN TRIM PARTS. IS THAT RIGHT?

(TONY)>> ALL THE EXTERIOR RESTORATION PARTS THAT YOU SEE HERE TODAY ARE MANUFACTURED BY OPGI.

(LT)>> AND THAT MEANS THEY FIT RIGHT OUT OF THE BOX. YOU KNOW, YOU DON'T HAVE TO TWEAK THEM, OR TWIST THEM, OR ANYTHING LIKE THAT?

(TONY)>> EXACTLY, WHAT WE TRY TO DO IS WE TRY TO TEST FIT ALL OF THESE PARTS ON A VEHICLE BEFORE WE MANUFACTURE THEM SO THAT WE CAN MAKE SURE THAT NOT ONLY DO THEY FIT GOOD, BUT THEY ALSO LOOK GO AS WELL.

(LT)>> WELL YOU HAVE THE ABODY BASICALLY COVERED BUMPER TO BUMPER FOR EXTERIOR PARTS. TELL ME ABOUT SOME OF THOSE INTERIOR PARTS YOU HAVE OVER THERE.

(TONY)>> YEAH, SOME OF THE STUFF WE HAVE OVER HERE ARE OUR SS GAUGE CONVERSION KIT, OUR STEERING WHEEL, AND EVEN OUR CUSTOM BUCKET SEAT RIGHT BEHIND US. ALL THAT STUFF YOU CAN ORDER FROM OUR FREE CATALOG.

(LT)>> SO IT LOOKS LIKE YOU COULD BUILD A COMPLETE GM ABODY WITH OPGI PARTS. WHAT OTHER MODELS DO YOU SUPPLY PARTS FOR?

(TONY)>> YEAH, SO NOT ONLY ARE WE THE AUTHORITY IN GM ABODY RESTORATION BUT WE ALSO CARRY FULL SIZE PONTIAC, CADILLAC RIVIERA, AND GM GBODY, AND WE'RE REALLY PROUD OF OUR NEW BUICK GRAND NATIONAL AND REGAL LINES AS WELL.

(LT)>> THAT'S AWESOME! IF YOU GUYS ARE DOING A GM RESTORATION AND YOU NEED SOME PARTS, BE SURE TO VISIT OPGI DOT COM. WELL LOOKS LIKE WE'VE GOT TO GET TO WORK. GOT A LOT OF PARTS TO PUT ON.

(TONY)>> SURE DO!

(LT)>> WE COULD HAVE GONE THROUGH AND WE COULD HAVE RECHROMED ALL OF OUR OLD ORIGINAL PIECES OF BODY TRIM, BUT THAT WOULD HAVE BEEN VERY EXPENSIVE. PROBABLY COST US A COUPLE THOUSAND BUCKS, AND WE WOULD HAVE HAD TO WAIT PROBABLY A MONTH OR SO TO GET IT BACK FROM THE CHROME SHOP. SO BY INSTALLING THESE OPGI TRIM PARTS WE SAVE OURSELVES A TREMENDOUS AMOUNT OF TIME AND MONEY.

(JEREMY)>> IT'S NOT EVERYDAY YOU GET TO DO A VINTAGE THEMED VEHICLE LIKE THIS. WE GOT TO ADD A LOT OF COLORS. I GOT LET LOOSE ON THE PAINT, SO I HAD A LOT OF FUN, AND I CAN'T WAIT TO SEE THIS THING GO DOWN THE ROAD. YOU DID A GOOD JOB ON THIS GLASS.

(LT)>> YOU KNOW IT'S THE CLEANEST GLASS I'VE EVER INSTALLED.

(JEREMY)>> SOUND EFFECTS! [ Jeremy making window wiping noise ]

(LT)>> ALL RIGHT!

(JEREMY)>> WE'RE GONNA USE THE ORIGINAL GLASS WE PULLED OUT OF THE EL CAMINO BECAUSE WHOEVER RESTORED THIS A LITTLE WHILE BACK MUST HAVE PUT NEW GLASS IN IT BECAUSE IT'S ALL IN REALLY GOOD SHAPE.

(LT)>> WELL IT'S LOOKING GOOD.

(NARRATOR)>> INTERIOR AND SUSPENSION ARE NEXT!

(JEREMY)>> OKAY WE'VE GOT ALL THE EXTERIOR PARTS INSTALLED ON THE EL CAMINO AND IT'S LOOKING REALLY GOOD. NOW IT'S TIME TO MOVE ON TO THE INTERIOR. NOW ALONG WITH ALL THE OTHER GOODIES WE PICKED UP FROM OPGI WE ALSO GRABBED SOME INTERIOR PARTS. WE PICKED UP THIS LOOP STYLE CARPET. IT ALREADY HAS THE JUTE PAD INSTALLED ON THE BACK. LET'S GET THIS IN THERE. GRAB THAT FOR ME, WOULD YA?

(LT)>> CAN'T GO WRONG WITH BLACK CARPET.

(JEREMY)>> NOW THE PADDING WILL ACT AS A LITTLE BIT OF A SOUND DEADENER BUT WE WENT AHEAD AND ADDED SOME DEI BOOM MAT. THAT'S GONNA KEEP THE SOUND DOWN AND KEEP THE HEAT OUT. I LIKE TO THREAD THE BOLTS INTO THE FLOOR, THEN LAY THE CARPET DOWN OVER THE BOLT. THIS WAY YOU CAN FEEL WHERE IT'S AT, SLIT AN "X" OVER THE HEAD OF THE BOLT, AND THEN THE CARPET WILL FALL RIGHT OVER IT. NEXT UP IS MOUNTING THE SEAT BRACKETS FOR OUR NEW BUCKET SEATS. OUR EL CAMINO CAME WITH A BENCH SEAT, BUT WE'RE GOING BACK WITH A BUCKET. THEY'RE A LOW CUT VINTAGE STYLE SEAT, SHOULD LOOK REALLY COOL IN OUR EL CAMINO. TO FINISH UP THE INTERIOR WE INSTALLED THE DOOR PANELS, ADDED THE WINDOW CRANKS AND DOOR HANDLES, THE DASH PAD, AND A CLASSIC STYLE LOOKING RADIO THAT LOOKS LIKE WHAT WOULD HAVE COME IN THE EL CAMINO, BUT IT HAS AN AUXILIARY INPUT AND A USB HOOKUP. SO YOU CAN PLUG YOUR PHONE RIGHT IN, LISTEN TO YOUR MUSIC. WE'RE GETTING NEAR THE HOME STRETCH OF OUR GABRIEL HIJACKER TRUCK BUILD, WHICH MEANS IT'S TIME TO TALK EXHAUST. MAGNAFLOW STREET SERIES HIGH PERFORMANCE DUAL EXHAUST SYSTEMS FIT THE '64 THROUGH '67 MALIBU, CHEVELLE, AND EL CAMINO. NOW YOU CAN CHOOSE FROM A TWO AND A HALF OR THREE INCH DIAMETER, BUT SINCE WE WANT THAT 550 HORSE LS TO BREATHE WE WENT WITH THE THREE INCH. THE KIT IS ALL STAINLESS STEEL AND FEATURES MANDREL BENDS, WHICH MEANS IT KEEPS A CONSISTENT DIAMETER FROM FRONT TO BACK FOR BETTER FLOW. YOU CAN SEE ON THIS STANDARD PIECE OF BENT PIPE, WELL IT JUST LOOKS BAD, AND YOU LOSE DIAMETER IN THE BEND. THAT'S NOT GOOD FOR HORSEPOWER. THIS ALSO FEATURES A CROSSOVER XPIPE AND A STRAIGHT THROUGH FLOW MUFFLER DESIGN THAT'LL INCREASE HORSEPOWER AND TORQUE, AND PROVIDE THAT AWESOME SOUND WE'RE LOOKING FOR.

(LT)>> BEFORE WE GET THIS TRUCK UP ON THE LIFT WE WANT TO SHOW YOU WHAT WE'VE ACCOMPLISHED UNDERNEATH THE HOOD. LAST TIME YOU GUYS SAW IT WE SHOWED YOU WHAT IT TAKES TO SWAP AN LS ENGINE UNDER THE HOOD OF A GM ABODY, LIKE THE HOLLEY SWAP MOUNTS AND THE OIL PAN. NOW SINCE THEN WE'VE INSTALLED SOME HOOKER INCH AND SEVENEIGHTHS BLACKHEART LS SWAP HEADERS THAT ARE 100 PERCENT STAINLESS STEEL. WE INSTALLED A HOLLEY LS SWAP ACCESSORY DRIVE THAT COMES WITH EVERYTHING WE NEED TO RUN THIS ENGINE, LIKE THE AIR CONDITIONING COMPRESSOR, TENSIONER, IDLERS, ALL THE BRACKETS, AND OF COURSE A POWER STEERING PUMP AND ALTERNATOR. TO KEEP THE ENGINE COOL WE INSTALLED A FROSTBITE POLISHED ALUMINUM RADIATOR, FAN SHROUD, AND TWO ELECTRIC FANS. NOW INSTEAD OF USING RUBBER HOSES TO CONNECT THE ENGINE TO THE RADIATOR I WELDED ON SOME DASH 16 FITTINGS TO THE WATER PUMP AND TO THE RADIATOR AND MADE UP SOME EARL'S AN LINES TO CONNECT THE TWO. NOW WE DO HAVE QUITE A BIT OF WORK LEFT TO DO UNDERNEATH THE HOOD BUT FIRST WE NEED TO GET IT UP IN THE AIR.

(JEREMY)>> WE'RE GONNA MASK THE TRUCK TO PROTECT THE PAINT. THEN UP SHE GOES. THE UNDERSIDE NEEDS A COAT OF PROTECTION. A WIRE BRUSH WILL REMOVE ANY DEBRIS. THEN I CAN WIPE IT DOWN WITH WAX AND GREASE REMOVER, AND SPRAY THE ENTIRE AREA WITH DUPLICOLOR RUBBERIZED UNDERCOATING. THIS WILL ALSO REDUCE VIBRATION AND ROAD NOISE.

(LT)>> THE MAGNAFLOW MUFFLERS ATTACH INTO FACTORY HOLES ABOVE THE SUSPENSION. NEXT WE'LL SLIDE THE "X" PIPE INTO THE MUFFLERS AND SUPPORT THE FRONT WITH A STAND. THE OVER AXLE PIPES ARE NEXT, FOLLOWED BY BOTH TAIL PIPES. THEN ALL WE HAVE TO DO IS FAB UP THE PIECES THAT CONNECT THE HEADER TO THE "X" PIPE AND WE'RE DONE.

(NARRATOR)>> NEXT, SUSPENSION PARTS FOR A SMOOTHER RIDE.

(JEREMY)>> WITH 550 HORSEPOWER UNDER THE HOOD, OUR '67 ELKIE IS GONNA LAY DOWN SOME SERIOUS RUBBER, AND THAT STOCK SUSPENSION WOULD DEFINITELY CAUSE SOME DRAMATIC WHEEL HOP. WE WANT TO MAKE SURE WE KEEP THAT REAR AXLE EXACTLY WHERE IT NEEDS TO BE EVERY TIME WE LAUNCH. SO WE WENT OVER TO SUMMIT RACING AND PICKED UP A SET OF QA ONE HIGH PERFORMANCE TRAILING ARMS. THESE BOXED LOWERS ARE MUCH STIFFER THAN THE FLIMSY STAMPED ORIGINALS, AND THEY WON'T DEFLECT UNDER POWER. FOR THE UPPERS WE OPTED FOR A SET OF HEAVY DUTY ADJUSTABLE TRAILING ARMS. THIS WAY WE CAN ADJUST OUR PINION ANGLE AND DIAL EVERYTHING IN TO WHERE WE MAKE A PERFECT LAUNCH EVERY TIME, AND WE ALSO GRABBED A NEW SET OF COILS.

THIS TRUCK HAD A FUNKY SUSPENSION SETUP. SO I'LL GET RID OF THE OLD JUNK FIRST.

TWO COILS! WELL I'VE TORN APART A LOT OF TRUCKS AND CARS, AND I'M HERE TO TELL YOU I'VE SEEN A LOT OF WEIRD STUFF BUT HIS ONE'S ON TOP OF THE LIST. ONCE WE REMOVE THE UPPER CONTROL ARM WE NOTICED THE BUSHINGS WERE DRY ROTTED. WE'LL TAKE THE TIME NOW TO SWAP THEM OUT. IT'S KIND OF A PAIN BUT NEW URETHANE BUSHINGS WILL GIVE THE EL CAMINO MUCH BETTER HANDLING.

THE NEW UPPER CONTROL ARM CAN BE INSTALLED...

...FOLLOWED BY THE LOWER. PERFECT! THEN THE NEW COIL SPRINGS CAN BE SLID INTO PLACE AND THE REAR AXLE RAISED UP, FINISHING UP OUR REAR SUSPENSION OVERHAUL.

(LT)>> GABRIEL'S BEEN AROUND MUCH LONGER THAN 50 YEARS, AND THEY CAN BE CREDITED WITH A LOT OF INNOVATIONS IN SUSPENSION DESIGN. YOU MIGHT NOT KNOW THIS BUT THEY ACTUALLY INVENTED THE AUTOMOTIVE SHOCK ABSORBER IN 1907. THEY ALSO INVENTED THE FIRST HYDRAULIC SHOCK ABSORBER IN 1918, AND THE FIRST AIR ADJUSTABLE SHOCK, THE HIJACKER, IN 1967. NOW GABRIEL'S KEPT UP WITH MODERN TECHNOLOGY, AND TODAY THEY OFFER A WIDE RANGE OF SHOCKS AND STRUTS THAT FIT MANY DIFFERENT VEHICLES, AND THEY HAVE MANY DIFFERENT GRADES THAT FIT A VARIETY OF BUDGETS, AND THE MOST EXCITING DEVELOPMENT ARE PRELOADED STRUT ASSEMBLIES. THESE WILL SAVE YOU TIME DURING INSTALLATION CAUSE YOU DON'T HAVE TO MESS AROUND WITH SPECIALIZED TOOLS, SWAPPING OVER YOUR ORIGINAL SPRING, AND TOP MOUNT. THIS IS THE GUARDIAN READY MOUNT AND IS A PERFECT ENTRY LEVEL STRUT. IT FEATURES AN OE GRADE STEEL COIL SPRING AND IT WILL GIVE YOUR VEHICLE A SMOOTH, PLUSH RIDE USING CONVENTIONAL DISC STYLE VALVING. NOW THIS IS THE ULTRA READY MOUNT AND IT'S BASED ON THE PREMIUM ULTRA STRUT. NOW THIS WILL MAINTAIN GREATER VEHICLE AGILITY AND RESPONSIVENESS AT HIGHER SPEED, AND EITHER ONE OF THESE STRUT ASSEMBLIES CAN BE BOLTED DIRECTLY TO YOUR VEHICLE WITH ZERO MODIFICATION REQUIRED. ANOTHER THING GABRIEL IS KNOWN FOR IS THEIR EXTENSIVE LIGHT DUTY PRODUCT LINE WITH THE FULL RANGE INCLUDING THE GUARDIAN, THE PRO GUARD, THE ULTRA, AND OF COURSE THE TOP OF THE LINE MAX CONTROL. THE LARGE BORE MONO TUBE DESIGN MEANS QUICKER REACTION, RESULTING IN A SMOOTHER, MORE COMFORTABLE RIDE. THEY'RE MADE FROM DOM TUBING FOR AN EXTENDED SERVICE LIFE, AND THESE WILL GIVE YOU BEST IN CLASS RIDE AND HANDLING. NOW FOR OUR EL CAMINO THERE'S REALLY A WHOLE BUNCH OF CHOICES, BUT THERE'S ONLY ONE THAT MAKES SENSE. WE'RE GONNA BE INSTALLING A PAIR OF HIJACKERS.

(JEREMY)>> WE JUST INSTALLED A NEW UPHOLSTERY KIT IN OUR EL CAMINO. IT'S AN INEXPENSIVE AND EASY WAY TO ADD NEW INTERIOR TO YOUR RIDE, BUT I KNOW A LOT OF YOU GUYS OUT THERE WOULD LOVE TO BE ABLE TO CRAFT YOUR OWN UPHOLSTERY, BUT THE MOST INTIMIDATING THING THAT KEEPS PEOPLE FROM DOING JUST THAT IS RUNNING A SEWING MACHINE. I'VE SEEN GUYS COVER THEIR OWN DOOR PANELS, INSTALL HEADLINERS AND CARPET, AND DO A REALLY AWESOME JOB BUT THEN BRING ME THEIR SEATS TO RECOVER JUST BECAUSE THEY HAVE TO RUN ONE OF THESE. SO TODAY I'M GONNA SHOW YOU THE BASICS ON HOW TO SETUP AND RUN THIS SEWING MACHINE. THIS IS A TYPICAL INDUSTRIAL STYLE SEWING MACHINE. IT'S IDEAL FOR AUTOMOTIVE UPHOLSTERY, INEXPENSIVE, AND FOR YOU BEGINNERS IT WILL DO JUST ABOUT EVERYTHING YOU WOULD NEED. THE FIRST THING I DO WHEN I SIT DOWN AT THE MACHINE IS OIL IT. I'M SURE YOU'VE HEARD THE SAYING, MAN, THIS ENGINE RUNS LIKE A SEWING MACHINE. WELL THINK ABOUT THIS SEWING MACHINE JUST LIKE AN ENGINE. IT HAS A LOT OF MOVING MECHANICAL PARTS THAT NEED TO BE LUBRICATED AND THIS THING WILL LAST A LIFETIME. THIS MACHINE MAKES IT REALLY EASY BECAUSE IT'S MARKED WHERE YOU NEED TO OIL IT. NEXT IT'S VERY IMPORTANT TO THREAD YOUR MACHINE PROPERLY. A NEW MACHINE WILL COME WITH A HAND BOOK, BUT IF YOU BUY A USED MACHINE GO ONLINE AND DOWNLOAD THE MANUFACTURER'S MANUAL BECAUSE IF SHE'S NOT THREADED RIGHT SHE WON'T DO STITCH. NOW WE NEED TO LOAD THE BOBBIN. THAT'S THE THREAD UNDER THE BED OF THE MACHINE. THE NEEDLE AND THREAD UP TOP WILL GO DOWN AND PICK UP THE THREAD FROM THE BOTTOM, AND THEY WORK TOGETHER TO MAKE A STITCH. THE MOST EFFICIENT WAY TO DO IT IS BUY A BOX OF THESE PREWOUND BOBBINS, PULL OUT A FEW INCHES OF THREAD, SET IT IN THE BOBBIN HOUSING, AND PULL THE THREAD THROUGH. THEN PUT IT BACK IN THE MACHINE AND SET THE MACHINE BACK DOWN. NOW HOLD THE TOP THREAD. TURN THE PULLEY TOWARD YOU. IT WILL PULL THE BOBBIN THREAD UP TOP, AND NOW YOU'RE READY TO SEW. YOU CAN ALSO WIND YOUR OWN BOBBIN ON THE MACHINE. JUST WRAP THE THREAD THROUGH, PUT ON THE METAL BOBBIN, PULL THE THREAD THROUGH IT, AND HOLD IT TIGHT. PRESS THE PEDAL AND WATCH IT GO. I'VE CUT TWO PIECES OF MATERIAL TO SEW. THEY'RE LAID FACE TO FACE AND SLID UNDER THE NEEDLE. WITH THE THREAD PULLED BACK SLIGHTLY I CAN MANUALLY PULL THE NEEDLE THROUGH THE MATERIAL, AND ONCE THE NEEDLE IS SET I'LL SLOWLY PRESS THE PEDAL AND MAKE A STITCH. THAT'S ALL IT TAKES TO RUN A SEWING MACHINE. NEXT TIME WE'LL GO A LITTLE MORE IN DEPTH ON THE MACHINE, DIFFERENT TYPES OF MATERIAL YOU CAN USE. THERE'S ALSO DIFFERENT TYPES OF THREAD FOR DIFFERENT APPLICATIONS, AND ALSO QUITE A FEW DIFFERENT STYLES OF STITCHING. WE'LL GO OVER ALL THAT.

(NARRATOR)>> NEXT, INSIDE THE HIJACKER SHOCK!

(LT)>> WE'RE BACK PUTTING THE FINISHING TOUCHES ON OUR GABRIEL HIJACKER'S 50TH ANNIVERSARY EL CAMINO. NOW THE HIJACKER IS A VERSATILE AIR SHOCK THAT HAS QUITE A HISTORY. NOT ONLY KNOWN FOR ITS 1,100 POUND LOAD LEVELING CAPACITY, BUT ALSO FOR AN ALTERNATIVE USE THAT GABRIEL NEVER INTENDED. ALMOST AS SOON AS HIJACKERS WERE RELEASED STREET RACERS BOLTED THEM ONTO THE REAR OF THEIR MUSCLE CARS. JACKING UP THE REAR END WITH A SET OF HIJACKERS LET YOU RUN BIGGER, WIDER TIRES, PROVIDING BETTER TRACTION. IT WAS AN EASY, AFFORDABLE WAY TO INCREASE SPEED THAT QUICKLY CAUGHT ON COAST TO COAST, SOLIDIFYING ITS LEGACY IN STREET RACING LORE. FOR EVERYDAY DRIVING THE HIJACKER ACTS AS A NORMAL SHOCK. IT USES AN INTERNAL PISTON THAT MOVES BACK AND FORTH IN AN OIL MIXTURE TO DAMPEN THE MOTION OVER BUMPY TERRAIN. THE PISTON HAS SMALL VALVES THAT ALLOW PRECISE AMOUNTS OF OIL TO PASS THROUGH AS THE SHOCK EXTENDS AND RETRACTS, AND THIS CONTROLLED FLUID TRANSFER IS WHAT CREATES THE DAMPENING EFFECT. TO GAIN EXTRA SUPPORT FOR HEAVY LOADS COMPRESSED AIR INFLATES AN INTERNAL BLADDER AND EXTENDS THE SHOCK PROVIDING THE ADDITIONAL LIFTING FORCE. YOU CAN FILL THE HIJACKER AT HOME OR A SERVICE STATION WITH UP TO 200 PSI OF AIR, WHICH GIVES YOU AN ADDITIONAL 1,100 POUNDS OF LOAD LEVELING CAPACITY.

WHEN WORKING IN A SHOP THERE'S ALWAYS A MESS THAT NEEDS TO BE CLEANED UP. FOR EVERYDAY JOBS SCOTT ORIGINAL SHOP TOWELS ARE JUST THE TICKET. THEY'RE STRONG AND ABSORBENT. FOR THOSE TOUGHER JOBS USE SCOTT HEAVY DUTY. THEY'RE THREE TIMES STRONGER WHEN WE. PLUS RESISTANT TO SOLVENTS, WHICH MEANS THEY'RE PERFECT IN THE PARTS WASHER. FOR THOSE SHINY DETAIL JOBS ON GLASS AND CHROME USE SCOTT GLASS TOWELS. THEY'RE MADE FROM A SPECIAL LOW LINT, LOW STREAKING FORMULA THAT'LL LEAVE YOUR TRUCK LOOKING AWESOME. GRAB ONE OF EACH FOR YOUR TRUCK TODAY.

(JEREMY)>> FOR A SMOOTH RUNNING DIESEL ENGINE IT'S CRITICAL THAT YOU HAVE CLEAN FUEL INJECTORS. SEAFOAM MOTOR TREATMENT RESTORES INJECTOR SPRAY PATTERNS, REMOVES SOOT AND CARBON, RECOVERS LOST FUEL VOLUME, AND RECLAIMS ENGINE POWER. WORKS WITH GAS, GAS AND ETHANOL BLENDS, AND BIODIESEL AS WELL. JUST ADD A CAN TO YOUR TANK EVERY TIME YOU CHANGE YOUR FUEL FILTER. THE MORE YOU ADD, THE BETTER IT CLEANS. GET SOME AT YOUR FAVORITE AUTOMOTIVE RETAILER. WE WENT ROUND AND ROUND ABOUT WHAT WHEELS AND TIRES TO CHOOSE FOR OUR GABRIEL GIVEAWAY, AND NOTHING SAYS VINTAGE STREET MACHINE LIKE A SKINNY TIRE UP FRONT AND A FATTY IN THE REAR. THIS IS MICKEY THOMPSON'S ET STREET SS IN A 275/60 15. THEY'RE DOT APPROVED AND ARE MADE FROM THE SAME COMPOUND AS THEIR QUICKEST DRAG RADIAL, AND UP FRONT ARE THEIR SPORTSMAN SR IN 26 BY EIGHT BY 15. THEY FEATURE RADIAL CONSTRUCTION AND A UNIQUE TREAD DESIGN FOR IMPROVED WET TRACTION, AND WE WRAPPED THEM AROUND A SET OF ROCKET RACING WHEELS. THIS FUEL DESIGN IS MADE FROM A ONE PIECE ALLOY, AND I LOVE THE ASPOKE DESIGN. NOW WE CHOSE CHROME, BUT THEY ALSO COME IN POLISHED AND GRAY, BUT WHAT'S NICE IS ROCKET HAS IMPROVED BACK SPACING AND OFFSET TO FIT A VARIETY OF APPLICATIONS. LET'S GET THEM OFF.

[ drill spinning ]

(JEREMY)>> THAT'S IT MAN. THAT WAS THAT OLD SCHOOL LOOK WE WERE GOING FOR.

(LT)>> TOTAL '70'S VIBE, I REALLY DIG IT! WELL THE TRUCK'S PRETTY MUCH DONE. WE'VE GOT A COUPLE OF SMALL THINGS WE HAVE TO FINISH UP. THE ELECTRICAL NEEDS TO BE FINISHED UP, WE'RE GONNA TWEAK ON THE CARBURETOR, BUT THAT'S PRETTY MUCH IT.

(JEREMY)>> YOU KNOW WHAT, THIS TRUCK WAS A LOT OF FUN TO BUILD AND IT'S GONNA MAKE A REALLY COOL RIDE FOR SOMEBODY, BUT I THINK WE NEED TO GET IT OUT AND LIGHT THOSE TIRES UP.

(LT)>> WELL YOU KNOW WHAT, I GOT US AN EXTRA PAIR, SO WE'RE GOOD TO HAVE SOME FUN.

(JEREMY)>> WE'RE GONNA NEED THEM.
Show Full Transcript