Detroit Muscle Featured Projects
Detroit Muscle Builds
Parts Used In This Episode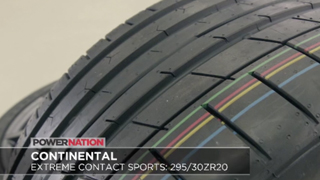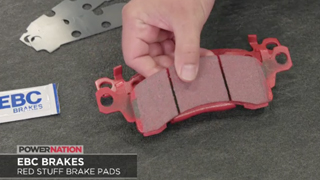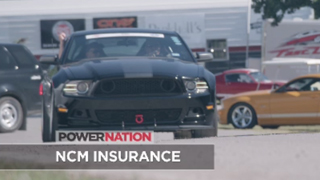 Summit Racing
Ford Performance Parts 2015-17 Mustang GT FR3 Handling Package
Lincoln Electric
Lincoln Electric is the Official Welding Supplier to Detroit Muscle
Matco Tools
MATCO Tools are the Official Tool Supplier to Detroit Muscle
The Industrial Depot
Tools, Hardware, and Shop Supplies
Episode Transcript
(Narrator)>> Today on Detroit Muscle Tommy and Marc get back to work on our EBC Mustang giving it a better handling suspension, a big brake racing kit, plus new wheels and tires. Then we take it out to the track putting all those upgrades to the test.

(Marc)>> Hey everyone welcome to Detroit Muscle. Today we're working on our 2016 Mustang GT EBC Brakes giveaway car. Now recently we upgraded the appearance and added some power under the hood. Today we're gonna be doing the final steps so we can get it out and see what it can do.

(Tommy)>> So with all that done what we're planning to do is make sure this thing can handle as well as it's going to perform. So we've got to get a new suspension up under it. We're gonna upgrade the brakes of course, and then this cool ride's getting some new shoes.

(Marc)>> The first thing we're going to address is the suspension. This is the Ford Performance Mustang Track Handling Pack. It comes as one single part number and we got it from Summit Racing. It's gonna lower the car about inch. So it's gonna make it look better, but more importantly all of these components are made to work together. So it's gonna improve handling both on the street and on the track. Up front it's got some assembled struts. Already got the spring on there. So you don't need a spring compressor to get it on the car. It's also got a bigger sway bar for the front. One for the rear as well. Rear shocks that are already assembled, rear lowering springs, rear toe links, and some nuts that you need to replace when you have all of this apart. First things first, I'm gonna work on the front, get it all disassembled. I'm just gonna go ahead and take the brake hose loose from the hard line because we're gonna be replacing the hoses later on. The same goes for the caliper. So we can get the caliper unbolted and get it and the hose out of the way. Then the old rotor can go along with the dust shield. [ drill spinning ]

(Marc)>> Now the bolts that hold the spindle to the strut can be removed, and then the strut can unbolted from the strut tower up top, and the strut can go away.

Now's a good time to get the sway bar swapped because the old one has to be fished out and the new one put in the same way.

[ drill spinning ]

(Marc)>> Summit Racing offers several of these handling kits from Ford Performance. This one happens to be the same one that came on the 2016 Hertz Shelby as well as the 2015-2017 Shelby Super Snakes. This stuff is all direct bolt in. So installation is just as easy as tear down. It even utilizes the factory sway bar links, which will get re-installed and tightened. Well that's it for the suspension on the front. Now we need to move to the rear, and it's not quite so simple. We're gonna disassemble the rear just like we did the front starting with the brake hose and the caliper.

Then the rotor can be removed as well as the shock. [ drill spinning ]

(Marc)>> This wheel speed sensor and harness are in the way. So they can be unbolted and set aside. Well now that we've got the easy stuff out of the way here in the back it's time to move on to the more difficult and potentially dangerous part of this job, and that's gonna be getting this coil spring swapped out. Cause this is an independent rear suspension there's a whole lot of arms here and moving parts, and we need to disassemble that to get the spring out, but we want to do it safely so the spring doesn't come flying out while I'm doing it. So now that I've got it supported I can start removing the bolts. First thing's gonna be get this knuckle out of the way. [ drill spinning ]

(Marc)>> There are several arms that need to be removed completely to get this done properly and safely, and once we get all that hardware out of the way the knuckle slides right out. Then the lower control arm needs to be loosened and one of the bolts removed, and that takes enough pressure off the spring to be able to remove it.

While we're under here we can finish disassembly by removing the stock sway bar. That new sway bar just bolts right in the factory holes. Well the next thing we need to address is this knuckle right here. We mentioned earlier that this kit comes with an upgraded toe link, and part of that is gonna be to upgrade this bushing right here. This factory one is rubber mounted. So it's gonna move around a lot, and we need to upgrade it to this knuckle bearing right here. It's kind of like a spherical end. It's a lot more sturdy. We just need to press that one out with a ball joint press and get this one in. These things are press fit, and if you don't press them out properly you risk damaging the control arm or the bushing. We'll put some red Permatex thread locker on the new bushing and get it pressed in. Now it's time to put everything back together starting with the spring.

[ drill spinning ]

(Marc)>> This stuff just goes back together the same way it came apart.

[ drill spinning ]

(Marc)>> Well that's it for the suspension. Now you can see we need some brakes.

(Narrator)>> Don't go away. We added the horsepower to our Mustang. Now we add the stopping power. We'll show you what is new from EBC Brakes.

(Marc)>> Hey everyone welcome back. Well we're busy plugging away on our 2016 Mustang GT giveaway car, and before the break I got the suspension all installed, and while you we're gone went and torqued all the nuts and bolts back to factory specs. So it's good to go. Now we recently added some power under the hood, and now with that new suspension this thing's gonna have plenty of go. Now it's time to add the whoa. Now you know we've partnered with EBC Brakes with on this build and we're not just gonna slap on some pads and rotors. They've actually been working on something a little bigger than that. EBC Brakes is a premier name in brake pads and rotors, and they have been manufacturing brake components for just about anything with wheels since 1983. Just recently launches their EBC Brakes racing division, which focuses on big brake kits and components, which are researched and designed in their center of excellence and then manufactured with a focus on quality and performance.

(Tommy)>> We use EBC brakes on several of our builds in the past and a while back whenever we kicked off our EBC Mustang build we showed you these goodies, but one thing we haven't shown you are these jewels right here. This is EBC Racing's full floating two piece rotor. Their design allows the friction ring to expand and contract during extreme temperatures that can occur during racing conditions or under heavy usage. They also have a unique groove design that helps remove brake dust and unwanted gases. Now the first step to installing this brake kit into our Mustang is slapping on these brackets. This bracket is specific to our Mustang and will adapt the EBC caliper to our hub. Once it's tight it's time for the rotor. We'll get it snugged down so that we can install the caliper and shim it if necessary. It just bolts to the bracket with two bolts. Then gets tightened down, and then it's time for the pads. These have the stainless steel backing but they're actually lined with the yellow stuff compound.

The install on this was pretty much straight forward. The last thing we need to put on is these flexible stainless steel brake hoses.

These install with a couple of banjo bolts, and the front brakes are done. EBC did these rear rotors especially for this build to match the swept groove pattern of the front rotors. We'll reuse the factory caliper bracket, add the yellow stuff pads, and then add the factory style calipers that EBC customized for us. Once those are tight we'll get the stainless steel hoses installed and that's it for the rear.

Now all we've got to do is get the brakes bled and get it back on the ground and fitted for some new shoes.

(Marc)>> Now we're using the yellow stuff brake pads on our Mustang, but if we weren't taking this thing to the track and just using it on the street, say like a daily driver, then we would have definitely gone with the red stuff pads. EBC's red stuff pads are made of a high friction formula that helps reduce the amount of brake dust produced. This is good because less brake dust means less rotor wear, which means longer rotor life. They're also capable of repeated heavy brake use without fading. They're especially for heavier and faster cars. So if you're looking to upgrade your brake pads check out EBC Brakes' red stuff pads.

(Tommy)>> Hey guys, you know while you're out in your shop piddling around on your ride you run in a situation or two that you're gonna need a grease or some form of a lubricant. So you'll just grab something off the shelf and go with it because you know grease is grease right? Not so much, and depending on which one you grab well you could cause yourself a little bit of heartache a little later down the road. So I grabbed some that we had here in our shop and gonna give you a little grease 101. The first thing we're gonna talk about is anti-seize. We use this stuff in the shop all the time. They've got nickel and then there's copper. Primarily when we're grabbing this type of stuff we're working with threaded components like coil overs or even fasteners. The main difference between them is that the copper's good to 1,800 degrees and that nickel is good to 2,600. Normally we also grab the nickel because we like the look of it better. It doesn't stand out nearly as bad as the copper does. Whenever you're working with like stainless steel bolts and things. The next thing we're gonna talk about is white lithium grease. Now we use this on door latches, door hinges, and window mechanisms. You don't want to use this stuff in a high heat application. It's only good to about 370 degrees. The most common grease out there that you'll find in the automotive world would have to be your multipurpose grease. You can use this stuff on a whole bunch of different applications. We use this stuff on suspension components like tie rod ends, and ball joints, and even U-joints. You can use this stuff on wheel bearings but it has be on drum brake applications. The reason for that is drum brakes operate at a much lower temperature than disc brakes. If you try to use this stuff in a disc brake application well it's not gonna take it, and it's gonna become unstable. So if you're running disc brakes you've got to run a much higher rated grease, kinda like these two that are commonly found on your parts store shelf. And depending on the manufacturer of the car that you have, well they'll have their recommendations as well. Ford recommends using moly grease because of its high pressure protection that it gives. So let's go ahead and pack us a bearing real quick. Now you don't have to wear gloves to do this but it sure does make cleanup a whole lot easier. I need a scoop of grease. You want to put this in the palm of your hand and then grab your bearing. What I like to do is take the cage of the bearing and drag it across the palm of my hand. What that does is forces the grease up between the rollers.

That right there is what I was talking about. Just repeat this process all the way around the bearing and you'll be packed up and ready to go. I know this subject is sticky and plenty messy but it's necessary. So I hope this little tip about grease and its applications was helpful for you.

(Narrator)>> Stay tuned, we give our EBC Mustang some new wheels and tires. Then we head to the track.

(Tommy)>> Hey guys, welcome back to Detroit Muscle. We've covered quite a bit of ground on our EBC Mustang that we're gonna be giving away. Let me bring you up to speed of what we've done so far. We took our 2016 Mustang GT and added an Edelbrock supercharger, giving it over 700 horsepower as well as an aggressive Borla exhaust. Then we gave it a sportier appearance with an outlaw kit from Classic Design Concepts and a custom wrap that took our exterior to a whole new level. Well I hope you guys are liking what we're doing so far. And you know Marc I know I'm normally not a Mustang guy but I'm pretty jazzed about this one.

(Marc)>> Well that's probably because we're almost done. As a matter of fact we only have one, no four things left to do.

(Tommy)>> You can't really slip much by that cat, I'll tell you what.

(Marc)>> Well the four things that I was talking about are right here. Of course the wheels and tires. Now when we ordered all this stuff we weren't messing around. 20 by 10's on all four corners. These are actually Outlaws from Classic Design Concepts, and they came with the body kit that we installed a while back. They've got a gun smoke finish but not only that they can house these huge Continental tires that we decided to go with, Extreme Contact Sports in 295/30-20 all the way around. This tire is Continental's answer to the needs of the most demanding driver. It's an ultra-high performance street tire with Sport Plus technology, which provides improved handling and confidence on wet pavement, all while maintaining excellent tread life. So in other words these things will provide all the traction you need in wet and dry conditions on the street or you can take them to the track, which is what we're getting ready to do. We'll get these mounted up and tightened down. Whoa, we really love how our EBC Mustang turned out, and it looks amazing with all the new upgrades and the graphics giving an aggressive look, and those EBC calipers really pop with our new wheels and tires. With everything buttoned up now we only have one thing left to do.

(Tommy)>> We're here at the NCM Motorsports Park here in Bowling Green, and we've got James from EBC. We finished up our EBC Giveaway Mustang and we're gonna stretch its legs. You excited to see this big thing?

(James)>> I can't wait to see it in the flesh.

(Tommy)>> Well I guess we better open that door.

(James)>> Let's have a look. Wow, look at that. Marc?

(Tommy)>> What do you think?

(James)>> We can't give this away in this sweepstakes. It's too nice! I need it. This is amazing. Those stripes, the brakes, the wheels are fantastic, love it!

(Marc)>> Awesome!

(James)>> It's awesome.

(Marc)>> So did it turn out it was pictured in the rendering?

(James)>> Oh yeah, look at it man, beautiful!

(Marc)>> Look how great those front brakes look. Good choice on the color right?

(James)>> Yellow, it's the way forward man. Can we drive it? Can we have a go?

(Tommy)>> I guess we could probably get it out on track. Do you want to drive first?

(James)>> Yeah but I drive that side Tommy.

(Tommy)>> You can ride over there if you want.

(James)>> Yeah let's do that.

(Marc)>> Let's do it.

[ engine revving ]

(James)>> How do the brakes feel Marc?

(Marc)>> I was like not even half pedal. Oh we haven't even warmed them up yet.

(James)>> That's way better than stock isn't it?

(Marc)>> Unbelievably better, unbelievably better. So that was one of the things that we noticed. Obviously we've driven the car a little bit because we wanted to make sure it was all ironed out before we showed it to you and before we give it away. [ engine revving ]

(Marc)>> But also we wanted to bed the brakes in before we brought it out here. That was one of the things. Tommy and I have both driven the car, and that's one of the things we both really loved about it is. Normally when you have racing brakes, we've experienced this with several builds that we've done and then also just driving cars in general.

(James)>> For them to work.

(Marc)>> Well you have to get a lot of heat into them for one, and then also they're noisy. So like you drive them on the track and you don't really care that they're noisy, but listen.

(James)>> They're just whisper quiet.

(Marc)>> Nothing!

(James)>> So we've done everything to like the best possible thing we can do really. I mean it's all stainless steel hardware. It's castellated aluminum pistons. They're like hard anodized. It's the best of everything, and we've tried to keep that price point right for the consumer as well.

(Marc)>> Right. [ engine revving ]

(Marc)>> So like every time. Everything I ask.

(Narrator)>> Coming up, we keep pushing our EBC Mustang to the limit.

(Marc)>> Hey guys welcome back. We are at NCM Motorsports Park and we have our 2016 EBC Mustang giveaway project out on the track. Tommy and James are trying out the new EBC big brake kit, testing out the new calipers and pads.

(Tommy)>> I love the straightaways though. [ engine revving ]

(Tommy)>> Goodbye to build 125, and the brakes don't care. They're like yeah, sure, if that's what you want to do.

(James)>> The breaking is so smooth isn't it?

(Tommy)>> It'll knock your socks off man. You know the car's 700 horse. It's got the big upgraded brakes, better suspension under it, great sounding exhaust. It'd be a blast to drive. I'm gonna be jealous of anybody who wins it.

(James)>> What an amazing thing to win just before the holidays in December.

(Tommy)>> Yep, it'd be a pretty good Christmas present. You know before you give it away we may need to do a little more track time with it between me and you. What do you think?

(James)>> Yeah, let's not tell anyone eh?

(Tommy)>> And what's neat too is kinda like the car we put together, this car you can take it to the track, take it to go get groceries, drive it back and forth to work.

(James)>> Exactly that.

(Tommy)>> It'll do all of them.

(Marc)>> Alright James, well you got a mild taste with me driving, and then I'm hoping a wild taste with Tommy driving. How was it?

(James)>> It was epic! What a fantastic car. I really want to keep it. I still want to keep it.

(Marc)>> What did you like about it?

(James)>> Everything. I mean the brakes are fantastic as I knew anyway. The suspension is super stable. The weight, there's very small amounts of weight shift. So it handles well, and it drives so much better than the stock Mustang.

(Marc)>> Absolutely, well that was the idea right? Just a little bit a work, transform the car completely, and now we just need to give it away.

(James)>> Let's do it.

(Tommy)>> Well I guess you could call that a win for sure. Out here ripping around the track, well it's never a bad day. You guys interested in this thing go to Powernation TV dot com and maybe you'll be the lucky guy. I think I'm gonna go hit the track.

(Marc)>> One cool thing about the National Corvette Museum and NCM Motorsports Park is that they also offer insurance policies for your collector car, whether it's a Corvette or not. It's called NCM Insurance. They offer agreed value coverage, which sets the value of the vehicle in case there's a total loss. Also they have flexible mileage plans. Plus nine to five endorsement that allows you to drive your ride to work a couple of times a week, and if you want coverage for a high performance driving event say at a track like this they've got specific polies for those as well. It covers you from the moment you get onto the track grounds until the moment you leave the premises, which is what we're getting ready to do. So for more like you saw today go to Powernation TV dot com.
Show Full Transcript