The Ford F-150 Was The Most Popular Pre-Owned Vehicle of 2022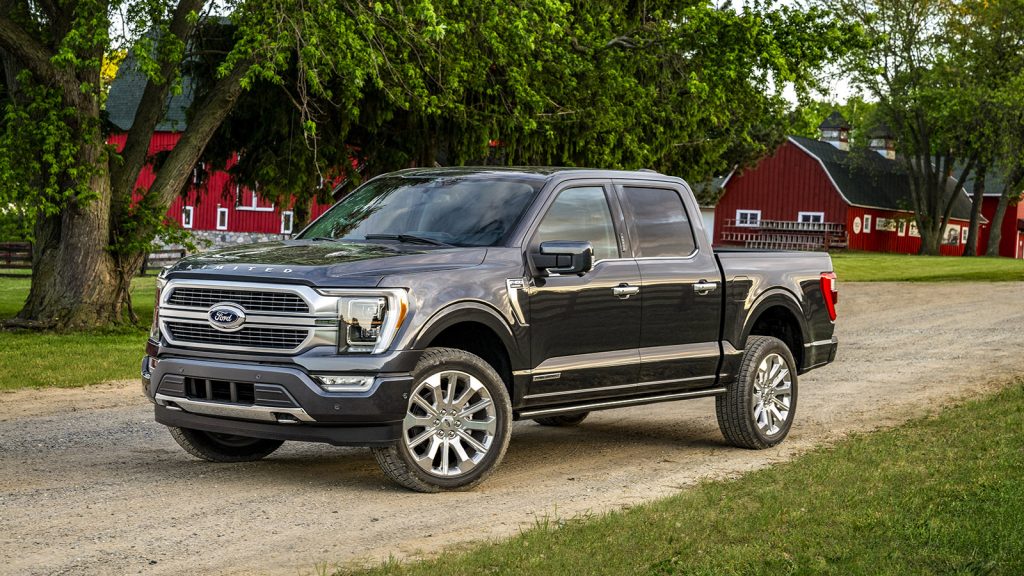 Purchasing a new vehicle these days has become a lot harder than it used to be due to automakers attempting to meet the high demand, and consistently rolling out units off of the production line amidst a microchip shortage. Not to mention the increase in asking prices and interest rates with more Americans paying at least $1,000 a month on payments.
The pre-owned market has not fared much differently, as aggressive customers will buy out the inventory almost as quickly as it arrives. And there was one model in particular that was sought out more than any other… the Ford F-150.
Recently, Ford's F-Series was named America's top-selling pickup truck for its 46th consecutive year in a row for 2022. Despite the competitive market, Ford managed to sell over 640,000 new trucks last year. To add to this milestone, Ford's F-150 was also America's top-ranked pre-owned vehicle of 2022 as well.
According to data compiled by iSeeCars, large pickup trucks and SUV's were some of the most popular used vehicles. Of the 9.8 million sold pre-owned vehicles that were one-to-five-years-old, the Ford F-150 beat out the competition again by claiming the top spot on the list.
Out of all the pre-owned transactions that took place, the Ford F-150 took up 3.3% of all used vehicles sold in 2022.
Coming in second was pre-owned Chevrolet Silverado 1500's at 2.8%, and then Ram 1500's at 2.3%. Check out the top 10 ranked used vehicles of 2022 below:
| | | |
| --- | --- | --- |
| 2022 Rank | Vehicle | 2022 % of Total Used Car Sales |
| 1 | Ford F-150 | 3.3% |
| 2 | Chevrolet Silverado 1500 | 2.8% |
| 3 | Ram 1500 | 2.3% |
| 4 | Chevrolet Equinox | 2.2% |
| 5 | Honda Civic | 1.8% |
| 6 | Toyota Camry | 1.7% |
| 7 | Toyota RAV4 | 1.7% |
| 8 | Nissan Rogue | 1.7% |
| 9 | Ford Escape | 1.5% |
| 10 | Jeep Grand Cherokee | 1.5% |
Read More from PowerNation
Latest PowerNation Episodes