Ford F-Series Celebrates 46th Consecutive Year as America's Top-Selling Truck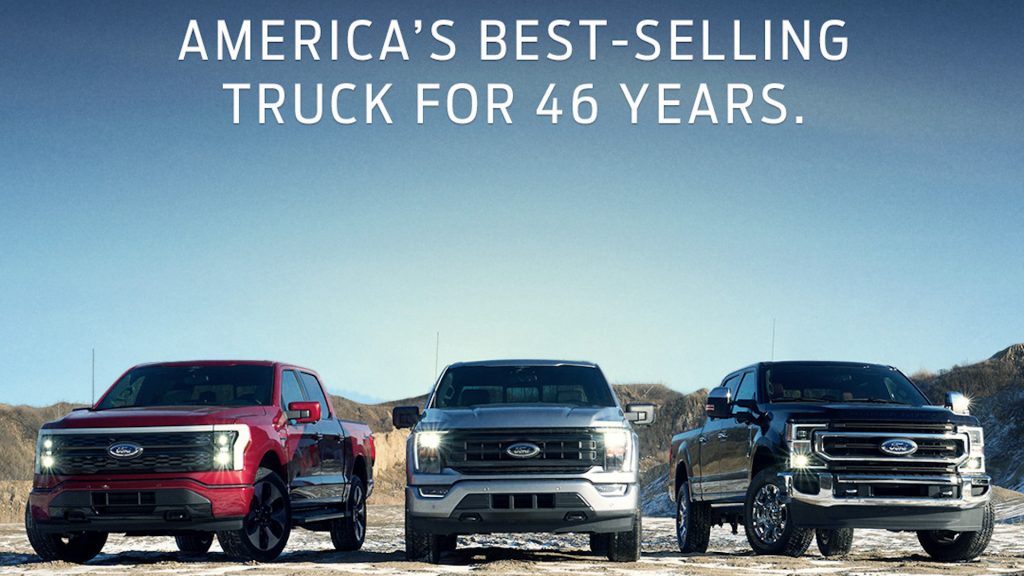 Getting to the top isn't easy, and neither is staying there. That is unless you are Ford.
Although the market for pickups has always been tight and competitive, Ford announced that they are celebrating its F-Series for its 46th straight year as America's best-selling truck. In 2022, Ford successfully sold over 640,000 F-Series trucks, which calculates to approximately one truck purchased every 49 seconds. Or, if you took every F-150 to every F-550 sold last year and lined them up bumper to bumper, the end result would be a lineup of over 2,400 miles. That is longer than the distance between Detroit and Los Angeles.
"The Ford truck team's ability to anticipate customer needs, continuously innovate, and provide best-in-class levels of capability and performance has helped make F-Series the sales lead time and time again," says Ford Blue president Kumar Galhotra. "We're honored and humbled that our customers have helped us achieve this milestone for more than four decades."
As if this wasn't enough of a milestone, the Ford F-Series will also be celebrating its 75th anniversary in 2023 with a new line of popular trucks like the F-150 Lightning and the Super Duty, both of which are scheduled for delivery early this year.
"With Maverick, Ranger, F-150, Super Duty, all the way up to F-750, Ford offers America's broadest lineup of trucks to best deliver on the needs of customers and is the only one that is built Ford Tough," Ford said in a statement.
Read More from PowerNation
Latest PowerNation Episodes