Dodge Claims its Electric Charger Concept's Exhaust is as Loud as a Hellcat's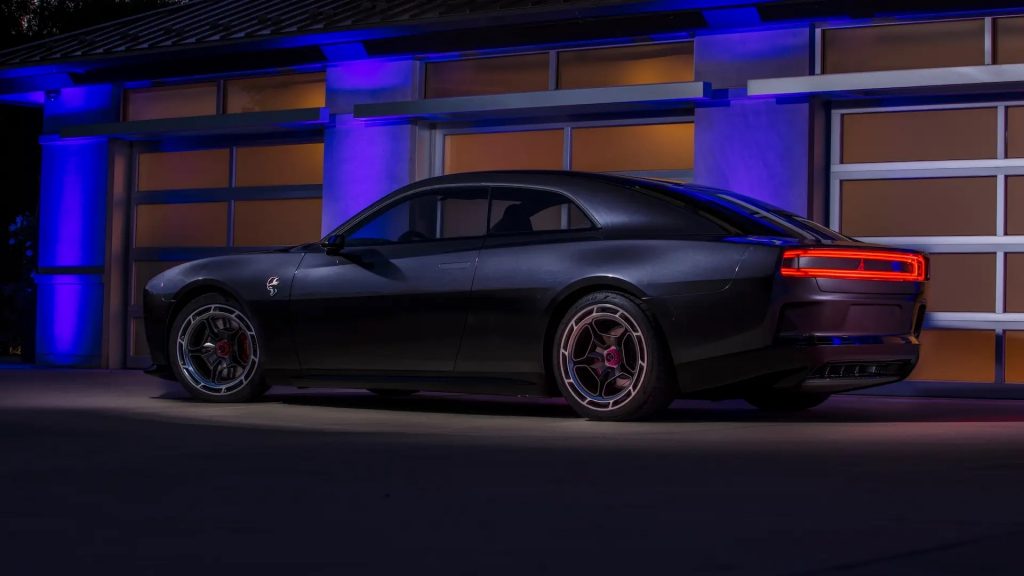 Dodge fans have been patiently awaiting the big reveal of the next generation of muscle cars that will take up the mantle since the 2023 Charger and Challenger will be the final versions to come equipped with a V8 engine before switching over to electric.
On Wednesday, August 17th 2022 during Dodge's Speed Week, they finally unveiled the long-awaited fully-electric muscle car concept, the Dodge Charger Daytona SRT that is often being likened to that of a Hellcat. One of them being able to match it in terms of noise with an "exhaust" that is able to reach 126 decibels, the same volume of a supercharged Hellcat V8 engine.
RELATED: Get a First Look at Dodge's Fully Carbon Fiber 1970 Charger
Named the "fratzonic chambered exhaust", Dodge's simulated revving is generated through an amplifier and tuning chamber found near the rear end of the Charger.
Listen to how the EV muscle car sounds below:
According to Dodge spokesperson David Elshoff, the noise is not sampled or based on sounds from the EV Charger's motors. Instead it is generated to mimic the "cadence from a Hemi V8." He also adds that it generates "screams" at higher revs, which could be the reason why Dodge named its 800-volt electric drivetrain, "Banshee." The sound is then adjusted via a transducer depending on the Charger's throttle position, speed, load, etc., that is then pushed through the amplifier and out of the exhaust to result in the appropriate sound.
The end result resembles something of a robotic growling panther, which is more noise than some of its current EV competitors. All that is left now is to sit back and watch how muscle car enthusiasts and Dodge fans respond to it.
Read More from PowerNation
Latest PowerNation Episodes