Get a First Look at Dodge's Fully Carbon Fiber 1970 Charger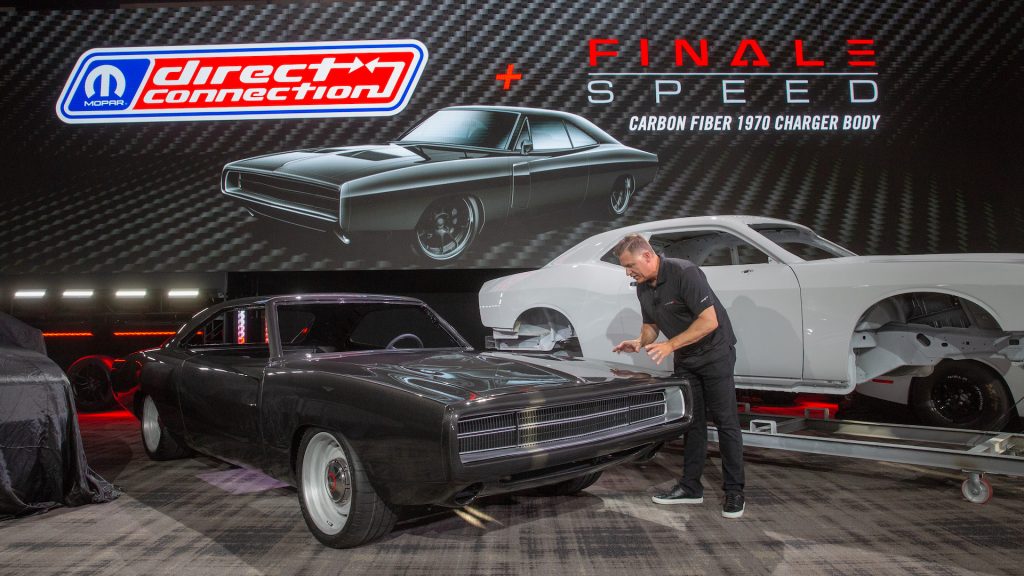 It is Dodge Speed Week this week where the company will be making big announcements for present and future business ventures with its lineup of muscle cars. As many are aware, the 2023 Dodge Charger and Challenger will be the final iterations to come with a stock V8 engine before going fully electric. However, the automaker does have plans to keep internal-combustion fans happy as well.
Among them is the aftermarket collaboration between Dodge's Direct Connection with SpeedKore, a company that specializes in the production of high-quality carbon fiber upgrades that meet or exceed Original Equipment Manufacturer (OEM) standards.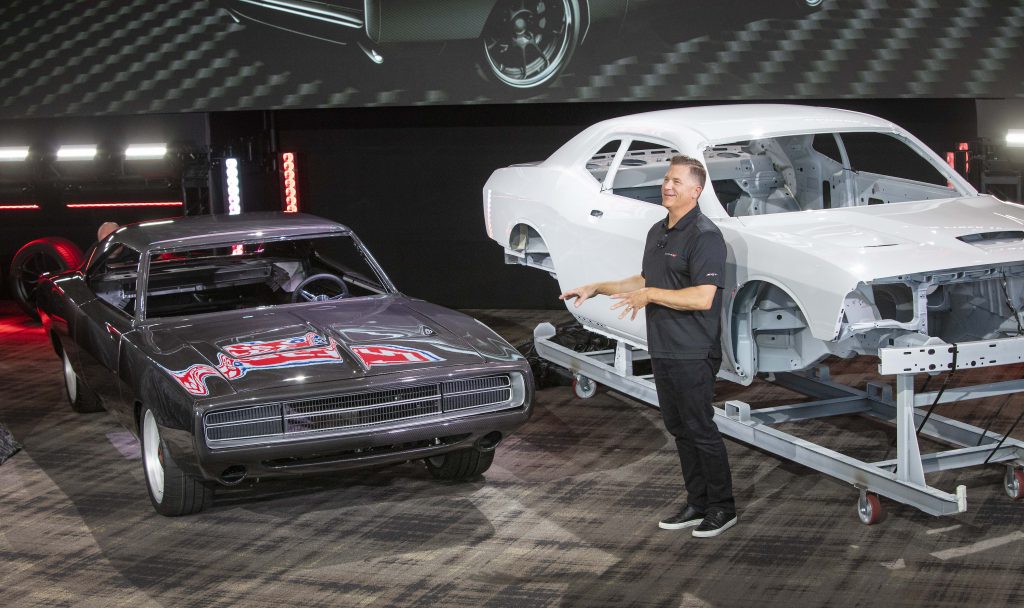 Direct Connection will also be working with Finale Speed in the licensing of a 1970 Dodge Charger carbon fiber body that can be implemented into a fully-complete vehicle. "The carbon-fiber-body vehicles, engineered to OEM body specifications, integrate the legendary look and feel of iconic muscle cars with the performance and technology of modern muscle," Dodge said in a statement.
At the event, Dodge CEO Tim Kuniskis unveiled a tantalizing, fully carbon-fibered body for a 1970 Challenger. In case you were wondering, the cost for this super-light muscle car body is only $8k.
Direct Connection plans on working with Finale Speed to develop similar carbon fiber bodies for other classic muscle cars like the Plymouth Barracuda and Road Runner.
Read More from PowerNation
Latest PowerNation Episodes