2025 Ram 1500 REV Targets 500-Mile Range and 14,000 lb Towing Capacity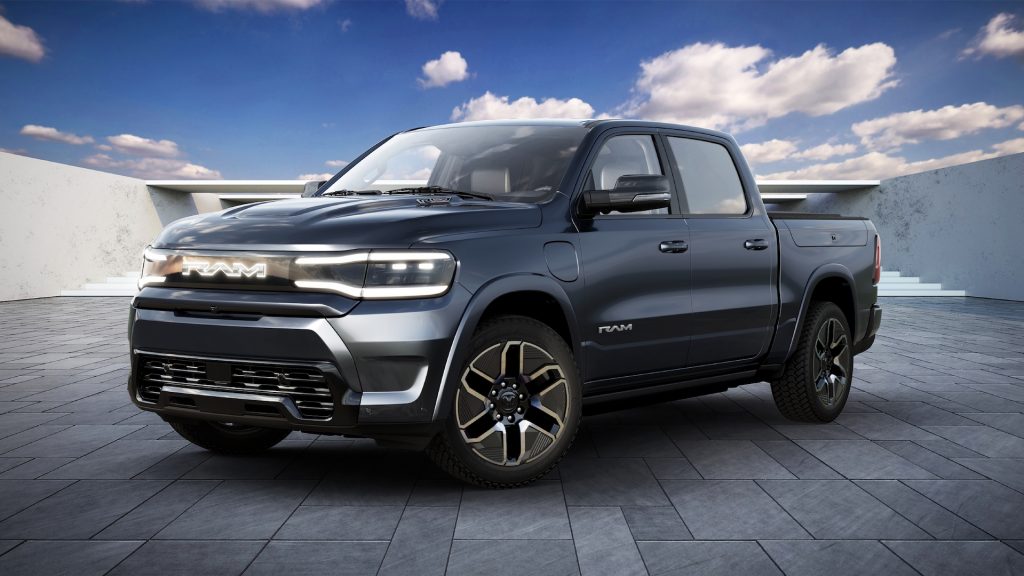 As more and more major automakers seek to corner the new electric pickup truck market, Ram sought to take its time when it decided to introduce the 2025 Ram 1500 REV to the world at the New York International Auto Show. While many of its competitors like Ford and GM were quick to roll out their own electric trucks, Ram, which is known exclusively for its lineup of pickups decided to not be too hasty before perfecting the Ram 1500 BEV in time for its big reveal. After all, you can't rush and be careful at the same time. In a statement released by Stellantis, Ram aims to develop its entire lineup of trucks to provide customers with electrified solutions for the incoming years going forward.
2025 Ram 1500 REV: Battery Range and Useage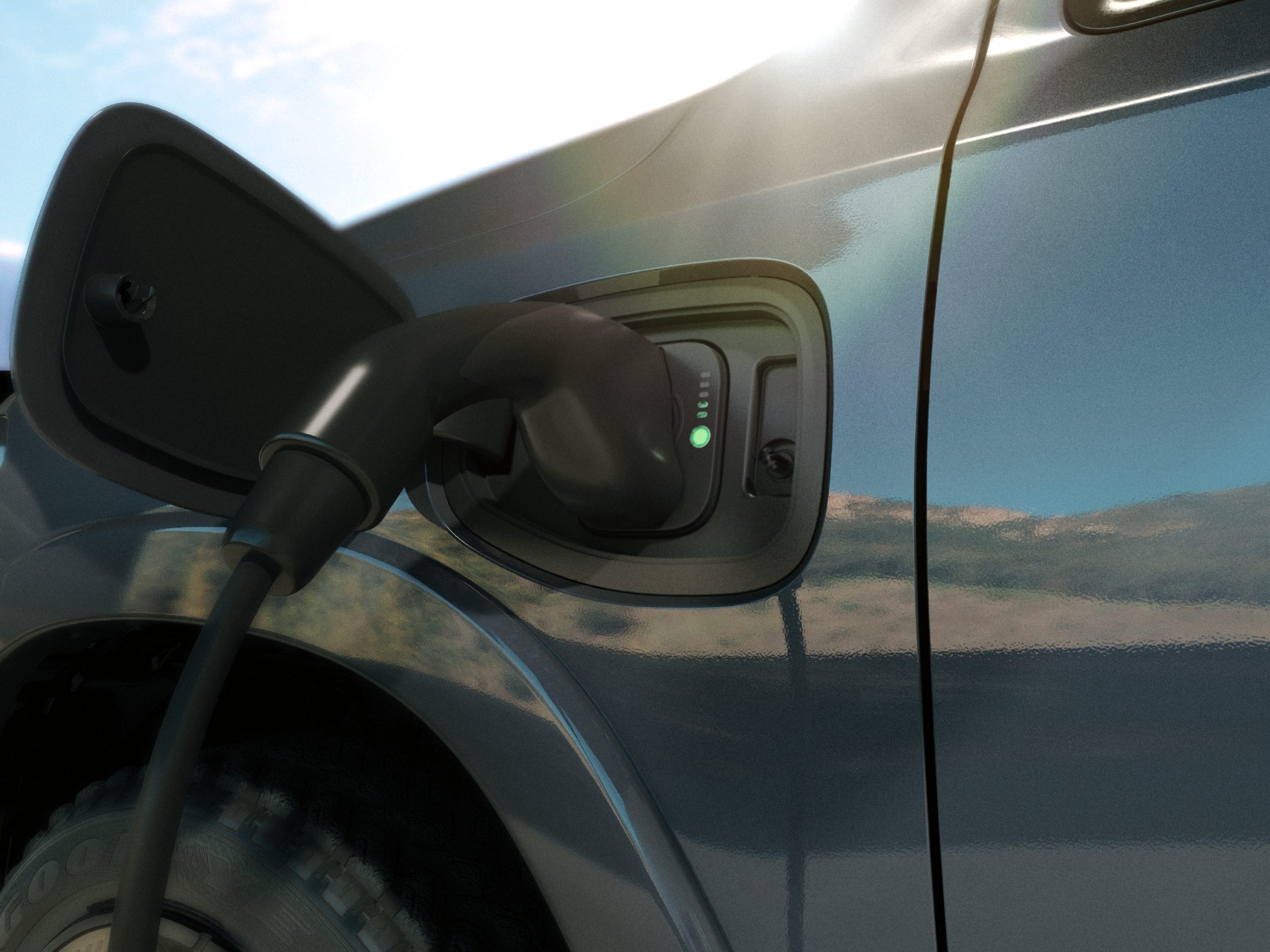 2025 Ram 1500 REV will be available with two electric powertrain options. The first is the standard model with a 168-kilowatt-hr (kWr) battery pack with a range of up to 350 miles. The second is the optional 229-kWh battery pack that boasts a very impressive charge range of 500 miles.
Its charging ability is also something to brag about, as it can add 110 miles of range to its battery packs in about ten minutes of charging while using a 800-volt DC fast charging station at up to 350 kW. This would serve to be particularly useful for customers seeking to get a burst in miles in a short amount of charging time.
"The all-electric Ram 1500 REV is a monumental milestone on our continued journey to offer the industry's best electrified solutions and further fortifies our award-winning lineup," says Ram CEO Mike Koval Jr. "We believe in bringing the right range of powertrain solutions to our customers and will continue to redefine the pickup truck segment. Our all-new Ram 1500 REV pushes past the competition in areas customers care about most, including range, towing, payload and charge time."
The 2025 Ram 1500 REV also aims to be its own power generator, allowing itself to be able to hooked up to other electric vehicles, homes in the event of a power outage, and even provide power back to the electric grid. Its numerous power outlets is particularly handy while on job sites, allowing the use of electric power tools, as well as for other outdoor uses like tailgate parties, campsites, and more. The onboard power panel of the 2025 Ram 1500 REV can produce 7.2 kW, and its separate onboard power panel in the frunk (front trunk) generates up to 3.6 kW.
Vehicle-to-vehicle, vehicle-to-home and vehicle-to-grid bi-directional charging affords the Ram 1500 REV the flexibility to charge another Stellantis battery-electric vehicle or provide power back to the grid. With Ram's mission to make lives easier, the truck can also send power to a home during a storm, run the tailgate party or provide power at the camp or jobsite. An onboard power panel in the bed can provide up to 7.2 kW while an available onboard power panel in the front trunk (frunk) provides up to 3.6 kW.
2025 Ram 1500 REV: Performance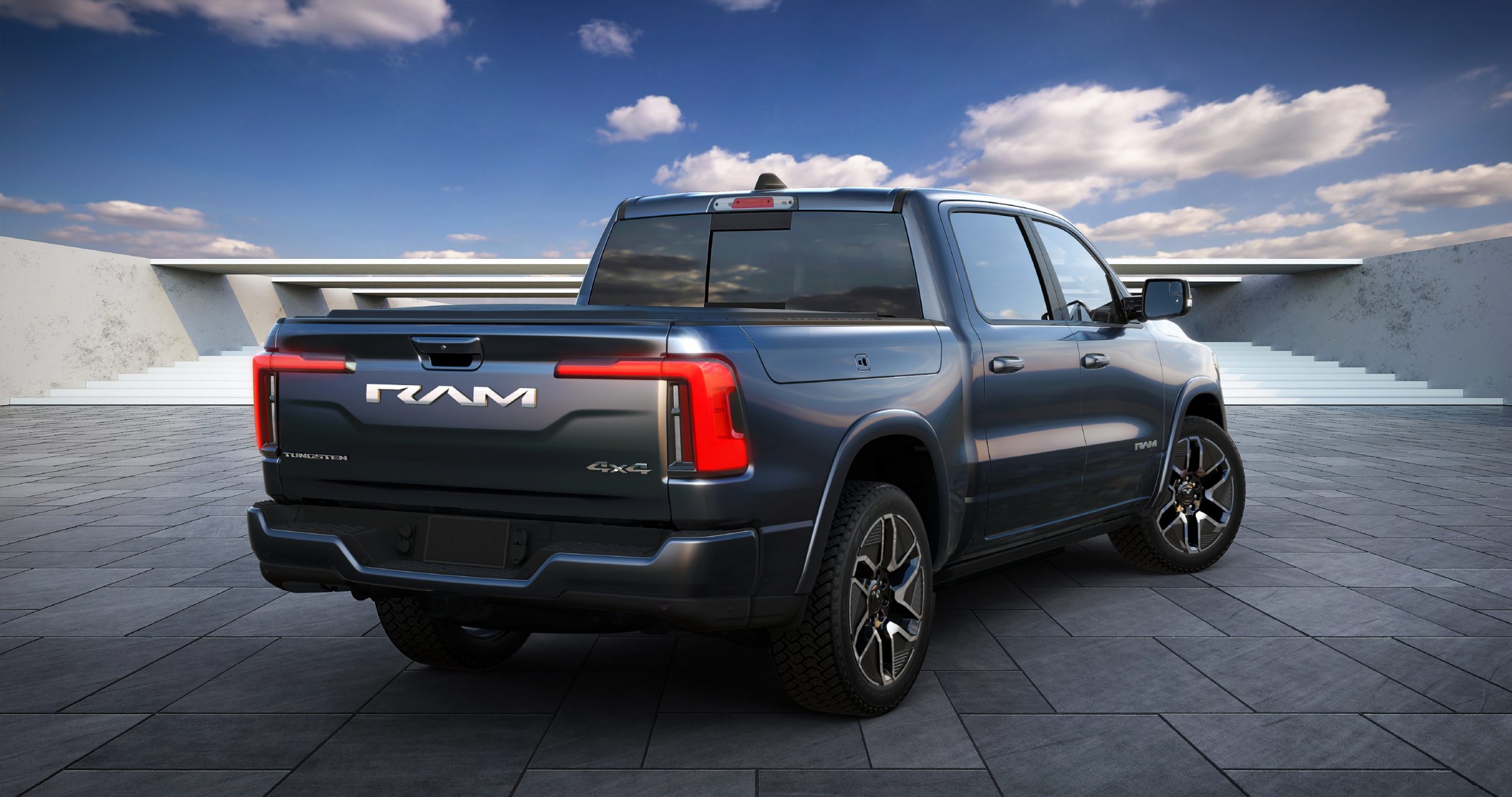 Power-wise, the 2025 Ram 1500 REV has a targeted 0-60 mph time of 4.4 seconds. This electric powertrain can also expect to produce 654 horsepower and 620 lb-ft of torque, making it one of the fastest factory-produced 4×4 pickup trucks on the market.
Of course the main purpose behind any pickup truck is its ability to meet all kinds of real-world demands like transporting materials, tools, vehicles, furniture, and more. In hopes of meeting these demands, the 2025 Ram 1500 REV also seeks to display massive improvements in terms of its towing and payload capacities. The truck has a target of 14,000 pounds of towing, which is nearly double that of the 2023 Ram 1500 whose towing capacity is currently set at 12,750 pounds. Fans can also expect to see an improved payload capacity of 2,700 pounds, which is 400 pounds more than the current 2023 model.
Production for the 2025 1500 REV is scheduled to begin in late 2024 with deliveries expected at the beginning of 2025.
Read More from PowerNation
Latest PowerNation Episodes