The 2022 Ford F-150 Lightning Is Completely Sold Out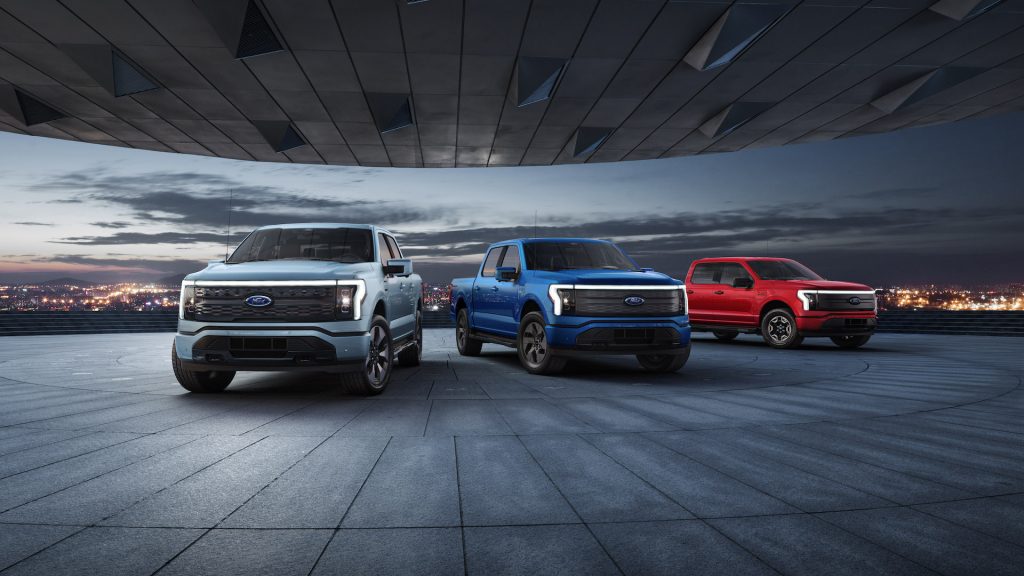 Although the Ford F-150 Lightning has not even started production, the automaker has confirmed that the 2022 model is 100% sold out.
The F-150 Lightning is Ford's first all-electric pickup truck and it has summoned a large amount of attention and curiosity for both the vehicle and the brand. According to Ford, nearly 200,000 reservations were made for the truck in less than six months.
Now according to Ford's website, the 2022 F-150 Lightning is no longer available. "Due to high demand, the current model year is no longer available for retail order. Contact your dealer for more information."
So what does this mean for customers that are interested in purchasing a Lightning, but did not make a reservation? They could either wait until 2023 for the next model year, or make an offer on a display model (which will most likely have a large markup price).
The 2022 Ford F-150 Lightning base model has an MSRP of $39,974 not including federal or state taxes. The next model above it is the F-150 Lightning XLT, which has more features has an MSRP of $52,974. Following the XLT are the Lariat and Platinum models, which go for $67,474 and $90,874 respectively.
The F-150 Lightning will be officially launching on April 26th, and the automaker expects to begin production on all pre-ordered units by late spring of 2022 before beginning production on the 2023 models in the fall.
Read More from PowerNation
Latest PowerNation Episodes