Truck Tech Builds
Parts Used In This Episode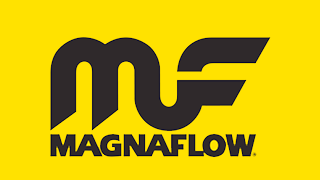 Magnaflow
Exhaust System, Cat-Back, Stainless Steel, Polished Stainless Tip, Toyota, 5.7L, Kit
Dick Cepek
Tire, Dick Cepek, Mud Country, LT 35 x 12.5R20, Radial, 3,195 lbs. Maximum Load, Outline White Letters, Each
Dick Cepek
Wheel, DC Gun Metal 7, Aluminum, Gray, 20 in. x 8.5 in., 5 x 150mm Bolt Circle, 6.25 in. Backspace, Each
EBC Brakes
Brake Pads, Yellowstuff 4000 Series, KEVLAR, Rear, Toyota, Set
EBC Brakes
Brake Rotors, Slotted, Dimpled, Iron, Gold Zinc Plated, Front, Toyota, Pair
EBC Brakes
Brake Rotors, Slotted, Dimpled, Iron, Zinc Plated, Rear, Toyota, Pair
BDS Suspension
Toyota Tundra 4-1/2" Suspension Lift Kit
Matco Tools
MT2769 - 1/2" Composite Impact Wrench
Miller Electric Manufacturing Co.
Millermatic 252, Welds material from 22 gauge to 1/2 in. thick in a single pass. Highest output in its class.
The Industrial Depot
The Industrial Depot - Fasteners, Hardware, and Shop Supplies
Episode Transcript
(ANNOUNCER)>> TODAY WE'RE TAKING A 2012 TUNDRA AND IMPROVING ITS LOOKS AND GROUND CLEARANCE BY ADDING A FOUR INCH LIFT. THEN WE'RE UPGRADING THE BRAKES BOTH FRONT AND REAR. THEN WE'LL BIGGER, BUT MORE IMPORTANTLY NOT HEAVIER WHEELS AND TIRES, ALL TO GIVE THIS TRUCK THE

RIGHT LOOK AND STANCE. IT'S ALL TODAY HERE ON TRUCK TECH.

(KEVIN)>> I HAVE TO LET RYAN HELP EVERY ONCE IN A WHILE OR HE GETS HIS FEELINGS HURT.

(KEVIN)>> HEY YOU'RE WATCHING TRUCK TECH. TODAY WE'RE GONNA BE WORKING ON A REALLY POPULAR FULL SIZE FOUR WHEEL DRIVE TRUCK PLATFORM, AND SHOWING YOU HOW TO CUSTOMIZE IT WITH A FOUR AND A HALF INCH LIFT.

(RYAN)>> NOW THIS ONE IS OWNED BY A BUDDY OF OURS, HANK, AND IT'S ALREADY GOT A LEVELING KIT ON IT SO HE CAN

RUN SOME 33 INCH TIRES.

BUT HE WANTS TO MAKE THIS FOUR WHEEL DRIVE PLATINUM EDITION TUNDRA A LITTLE BIT TALLER SO HE CAN RUN SOME EVEN LARGER WHEELS AND TIRES.

(KEVIN)>> NOW BEFORE WE GET TO WORK, WE WANTED TO TAKE A MINUTE TO WELCOME YOU TO THE NEW SHOP. AND WE'RE STILL HERE TO HELP YOU GUYS SOLVE PROBLEMS ON YOUR RIG, WHETHER IT'S A LOWERED STREET TRUCK, A DUAL PURPOSE ON/OFF ROAD RIG, A CUSTOM CLASSIC, OR A BIG OLE TOWING DIESEL.

(RYAN)>> THAT'S RIGHT, WE'RE BRINGING YOU GREAT TOOLS, TIPS, AND TECHNIQUES, AND SHARING OUR EXPERIENCE AND INSIGHT IN TOPICS SUCH AS DRIVETRAINS, SUSPENSIONS, ELECTRONICS, BODY WORK, AND PAINT. BUT ENOUGH CHIT CHAT, WE'VE GOT WORK TO DO.

(KEVIN)>> NOW THE FOUR AND A HALF INCHES OF LIFT FROM THIS BDS SYSTEM COME IN PART FROM THESE GIANT REPLACEMENT CAST KNUCKLES THAT WORK IN CONCERT WITH THE FACTORY HUBS AS WELL AS THESE STRUT EXTENSIONS, WHICH CLAMP TO THE OE STRUTS AND GIVE THE LIFT THAT MATCHES THE KNUCKLES. NOW ONE THING THAT IS BETTER THAN THE OE SYSTEM FOR SURE IS THIS SKID PLATE, WHICH REPLACES THE SHEET METAL PLATE THAT ARGUABLY MAY GUARD YOU AGAINST A FURRY MAMMAL THAT MEETS HIS UNFORTUNATE FATE ON SOME ROAD SIDE SOMEWHERE, WHERE AS THIS PLATE MAY ACTUALLY DEFLECT SOME KIND OF AN OBSTACLE LIKE A ROCK OR A TREE STUMP IF YOU DO TAKE YOUR TUNDRA OFF ROAD. NOW WHAT I'M CALLING THE HEART OF THE SYSTEM ARE THESE TWO CROSS MEMBERS THAT BOLT INTO THE FACTORY LOCATIONS AND EFFECTIVELY RELOCATE YOUR LOWER CONTROL ARMS, COMPLETING THE BDS FRONT SUSPENSION SYSTEM. NOW OUT BACK WE'VE GOT THESE EXTENDED LENGTH FOXX SHOCKS THAT REPLACE THE OE'S, AS WELL AS SOME MOUNTING PLATES, NEW UBOLTS, AND THE LIFT BLOCKS THAT LEVEL OUT AND BALANCE OUT THE LIFT. THE ONLY THING THAT'S REALLY NOT A BOLT IN ON THIS TRUCK ARE THESE PLATES THAT COME WITH THE KIT, AND THEY CAP OFF THE CROSS MEMBER THAT YOU'VE GOTTA REMOVE TO DROP EVERYTHING DOWN.

(RYAN)>> NOW WITH OUR BIG OLE TRUCK UP ON OUR BIG OLE

LIFT WE CAN BLOW THE INDEPENDENT FRONT SUSPENSION APART, WITH THE MAIN PARTS BEING THE BRAKES, STRUT ASSEMBLES, LOWER CONTROL ARMS, AND THE PIECE YOU DON'T WANT TO DROP, THE FRONT AXLE ASSEMBLY. ALRIGHT, YOU GOOD? ALRIGHT, SLOWLY DOWN. NOW TO INSTALL THE REPLACEMENT DROP CROSS MEMBER WE'VE GOT TO GET RID OF THIS FACTORY CROSS MEMBER, WHICH IS WELDED INTO PLACE, WHICH MEANS WE'VE GOT A COUPLE OF CUTS TO MAKE. NOW THEY RECOMMEND YOU USE A RECIPROCATING SAW TO GET THE JOB DONE. BUT IF YOU'VE GOT AN ANGLE GRINDER AND A CUTOFF WHEEL, YOU CAN PROBABLY GET TO THE BACK SIDE AND THE FRONT

SIDE TO MAKE YOUR CUT. IF YOU MOVE SOME PARTS AROUND YOU CAN PROBABLY GET TO THE TOP AS WELL, OR YOU CAN USE A CUTTING TORCH OR A PLASMA CUTTER. WHATEVER WORKS FOR YOU, JUST TRY TO MAKE A NICE, CLEAN CUT. NOW WITH THE CROSS MEMBER FINALLY OUT OF THE WAY, WE CAN GRIND DOWN WHERE WE MADE THE CUT SO THIS FILL PLATE FITS NICE AND FLUSH. THEN JUST WELD IT INTO PLACE. THIS ISN'T A STRUCTURAL WELD, SO IT'S JUST A COSMETIC THING. JUST GRIND DOWN THE WELDS TO MAKE THEM LOOK NICE IF YOU WANT TO, AND HIT IT WITH A COAT OF PAINT TO KEEP CORROSION AT BAY. THEN WE CAN MOVE ON TO INSTALLING THE FRONT DROP CROSS MEMBER. IT BOLTS IN PLACE WITH THE PROVIDED HARDWARE. THEN YOU GET TO WRESTLE THE FRONT AXLE BACK INTO POSITION.

NOW THIS AXLE MOUNT NEEDS TO GROUND DOWN AND MODIFIED FOR A LITTLE BIT OF CLEARANCE. NOTHING A FOUR AND A HALF INCH ANGLE GRINDER AND 80 GRIT FLAT WHEEL CAN'T TAKE CARE OF. AND THEN BOLT IT INTO PLACE USING OE HARDWARE. LEAVE IT LOOSE FOR NOW SO IT CAN BE POSITIONED WHERE IT NEEDS TO BE. THEN THE REAR DROP CROSS MEMBER GETS INSTALLED.

NOW USING A PRY BAR AND MY SHOULDER I WAS ABLE TO POSITION THE FRONT AXLE WHERE I WANTED IT. THEN I WAS ABLE TO TIGHTEN DOWN THE HARDWARE TO MAKE SURE IT STAYS PUT. [ air ratchet spinning ]

(RYAN)>> AND DON'T FORGET YOUR FRONT DRIVESHAFT OR ELSE YOUR FOUR WHEEL DRIVE TRUCK IS GOING TO BE A TWO WHEEL DRIVE ONE, DONE! NEXT WE CAN REINSTALL THE FACTORY LOWER CONTROL ARMS LEAVING THE BOLTS LOOSE FOR NOW SO WE CAN MAKE ADJUSTMENTS LATER. THEN YOU CAN ALSO GO AHEAD AND FINAL TIGHTEN ALL THE FRONT AXLE AND DROP SUBFRAME. NOW TO KEEP THE TIRES FROM GETTING INTO THE SUSPENSION WE'RE GONNA WELD ON A STEERING STOP EXTENSION. OUR MILLER 252 MAKES QUICK WORK OF IT. THEN THE FACTORY BUMP STOPS GET REMOVED AND REPLACED WITH A DROP BRACKET AND A BUMP STOP SUPPLIED IN THE KIT. [ air ratchet spinning ]

(RYAN)>> NOW THIS PIECE OF STEEL NOT ONLY ACTS AS A SKID PLATE BUT IT ALSO ADDS SOME RIGIDITY BY TYING THE

DROP CROSS MEMBERS TOGETHER. THAT JUST ABOUT FINISHES UP THE FRONT SUSPENSION ON THIS TRUCK.

OUT BACK, WELL SHOCK INSTALLATION SOMETIMES SEEMS SIMPLE BUT SOMETIMES IT TAKES AN EXTRA SET OF HANDS. THE BUSHING AND EVERYTHING ON?

(KEVIN)>> YEP.

SEE I HAVE TO LET RYAN HELP EVERY ONCE IN A WHILE OR HE GETS HIS FEELINGS HURT.

(RYAN)>> AND WITH THE SHOCKS INSTALLED WE CAN ADD THE NEW REAR LIFT BLOCK AND SECURE THEM WITH

THE SUPPLIED UBOLTS.

(ANNOUNCER)>> WHEN WE COME BACK WE'LL GET THE FRONT SUSPENSION ALL BUTTONED UP. AND LATER IT'S ALL NEW BRAKES ON ALL FOUR CORNERS.

(RYAN)>> GET THE OUTSIDE PAD STARTED FIRST, STICK AROUND.

(RYAN)>> ALRIGHT, NOW BEFORE WE GO ANY FARTHER WE'VE GOT TO DO SOME WORK TO THE STEERING KNUCKLE AND THE FACTORY STRUT ASSEMBLY.

ON THE STEERING KNUCKLE WE'VE GOT TO SWAP OVER THE HUB OR WHEEL BEARING AND THE DUST SHIELD, AND ON THE STRUT WE'VE GOT TO REMOVE THE PREVIOUSLY INSTALLED LEVELING KIT AND ADD SOME STRUT EXTENDERS. NOW THE FIRST THING WE NEED TO DO IS LOOSEN UP AND REMOVE THE FOUR BOLTS HOLDING THE WHEEL BEARING ASSEMBLY TO THE KNUCKLE. THEN REMOVE THE BRAKE DUST SHIELD AND THE SEAL ON THE BACK SIDE OF THE KNUCKLE. NOW THIS SEAL DOES GET REUSED, SO YOU DON'T WANT TO DAMAGE IT IN THE REMOVAL AND SWAP OVER PROCESS.

AFTER CAREFULLY TAPPING THE SEAL BACK IN PLACE YOU CAN ADD THE BRAKE DUST SHIELD MAKING SURE IT'S INDEXED CORRECTLY.

OR ELSE YOU'RE NEVER GONNA GET THAT BRAKE CALIPER ON. NOW IF YOUR TRUCK HAS A TON OF MILES ON IT, NOW MAY BE A

GOOD TIME TO REPLACE THE WHEEL BEARING OR HUB ASSEMBLY. OURS IS LOW MILEAGE AND CAN GET REUSED.

ALRIGHT!

ALRIGHT, NOW WHATEVER YOU DO, DO NOT REMOVE THIS STRUT RETAINING NUT. IF YOU DO, YOU MIGHT HAVE JUST MADE A PORTABLE ROCKET LAUNCHER. NOW THE GOOD THING ABOUT BOLT ON MODIFICATIONS IS MOST OF THE TIME THEY'RE EASILY REVERSIBLE. WE'RE SIMPLY REMOVING THE SPACER THAT WAS PROVIDING THE LIFT UP FRONT AND WE'RE BACK TO STOCK.

AND WE'RE BACK TO STOCK. KEEP THESE, WE USE THEM FOR REINSTALLATION. FIRST THE STRUT EXTENDER. NOW WE'RE USING A RUBBER MALLET TO KIND OF PERSUADE THE STRUT EXTENDER OVER THE STOCK STRUT. IT USES A LARGE BOLT THAT GOES THROUGH THE ORIGINAL SHOCK OR STRUT EYELET, AND THEN TWO SMALLER BOLTS WITH SLEEVES THAT PINCH THE SHOCK TUBE AND LOCATE THE STRUT EXTENDER. [ air ratchet spinning ]

NOW BEFORE WE INSTALL OUR EXTENDED LENGTH STRUT ASSEMBLY, WE'RE INSTALLING THE NEW KNUCKLE BY HANGING FROM THE UPPER CONTROL ARM SO IT CAN CARRY THE WEIGHT WHILE WE ATTACH EVERYTHING ELSE TO IT.

NOW THIS TIE ROD IS GOING TO GET REPLACED WITH ONE PROVIDED IN THE KIT, AND DON'T FORGET WHICH WAY THE STRUT IS SUPPOSED TO BE INDEXED WHEN INSTALLING IT. JUST LIKE WITH THE KNUCKLE, WE'RE INSTALLING IT, TIGHTENING UP A FEW THREADS, AND LETTING IT HANG BY THE WEIGHT AND THEN SECURING THE BOTTOM. NOW THE STRUT GETS ATTACHED TO THE LOWER CONTROL ARM WITH THE FACTORY HARDWARE. JUST USING A SCREWDRIVER TO LINE UP THE EYELET SO THE

BOLT CAN PASS THROUGH. NOW WE'RE ALSO USING FACTORY HARDWARE TO ATTACH THE LOWER BALL JOINT HOLDER TO THE KNUCKLE ASSEMBLY. JUST LIKE TOYOTA DID, USE A LITTLE BIT OF LOCTITE ON THE BOLTS BEFORE TIGHTENING THEM UP. THEN WE CAN START TIGHTENING DOWN THE AXLE RETAINING NUT. NOW TO DO THAT WE'RE USING A LITTLE HOME BREW SOCKET AND A MATCO IMPACT GUN RUNNING WIDE OPEN. NOW NORMALLY WE JUST SPEED THIS STUFF UP TO GET IT DONE BUT WE WANTED TO SHOW YOU HOW MUCH EFFORT IT TAKES TO

DRAW THE SPLINED AXLE SHAFT INTO THE HUB. AND KEEP IN MIND WE'VE GOT SOME ANTISEIZE SLATHERED ON THE SPLINES OF BOTH PARTS TO EASE ASSEMBLY. IT JUST TAKES A LOT OF FORCE. BUT YOU WANT TO MAKE SURE IT'S FULLY SEATED SO IF THE SEAL WORKS NO DIRT AND GRIME GETS IN THERE.

AND THAT SHOULD DO IT! THE SWAY BAR END LINKS ARE GETTING REPLACED WITH LONGER EXTENDED SWAY BAR END LINKS PROVIDED IN THE KIT. TO FINISH THINGS UP FRONT WE'RE INSTALLING THE PROVIDED TIE ROD ENDS AND SECURING THEM TO THE KNUCKLE. DON'T FORGET THE COTTER PIN.

(ANNOUNCER)>> AFTER THE BREAK WE'RE ADDING SOME BIGGER BUT NOT NECESSARILY HEAVIER WHEELS AND TIRES, STAY TUNED!

(KEVIN)>> ORIGINAL EQUIPMENT WHEELS NEED TO GO THROUGH AN INTENSE AMOUNT OF TESTING IN ORDER TO BE CERTIFIED TO GO ON A MASS PRODUCED VEHICLE.

THAT MEANS THEY'RE RIDICULOUSLY STRONG. RIDICULOUSLY STRONG USUALLY MEANS RIDICULOUSLY HEAVY. WELL LETS TEST OUT THIS 20 INCH WHEEL AND TIRE COMBO THAT CAME OFF THE TUNDRA, SEE WHAT IT WEIGHS.

ALRIGHT WE'RE AT 107 POUNDS. NOW THE REASON WE'RE EVEN INSTALLING A LIFT SYSTEM IS TO GO WITH THE LARGER SET OF WHEEL AND TIRE, AND LARGER USUALLY MEANS HEAVIER. THIS IS THE WHEEL AND TIRE COMBO THAT WE'RE PUTTING ON THIS TRUCK. THESE ARE FROM DICK CEEPEK, IT'S A 35 BY 12.50 20 WITH A

MUD COUNTRY TIRE, A NICE TREAD PATTERN, MORE AGGRESSIVE LUGS, BIGGER, LETS SEE WHAT THIS ONE WEIGHS.

AND WE'RE RIGHT AT 105 POUNDS WITH THIS ONE. AND YOU'D THINK GOING TWO INCHES LARGER IN OVERALL DIAMETER WITH A LOT MORE TREAD BECAUSE THE OTHER TIRES ARE WORN OUT AND A LOT MORE AGGRESSIVE TREAD PATTERN WITH A BEEFIER LOOKING WHEEL, WELL YOU'D BE ADDING WEIGHT. WELL WE'RE NOT, WE'RE LOSING WEIGHT. IT'S ONLY TWO POUNDS PER CORNER. BUT LOOK AT IT THIS WAY. IT'S NOT THE WEIGHT THAT YOU'RE SHAVING, IT'S THE WEIGHT THAT YOU'RE SHAVING, IT'S THE WEIGHT THAT YOU'RE

NOT ADDING ON IN THE FIRST PLACE. SO THIS ACTUALLY MAKES A LOT OF SENSE.

(RYAN)>> NOW WITH A TRUCK THIS BIG AND SITTING ON HEAVY ROLLING STOCK, WELL AND UPGRADE IN THE BRAKE DEPARTMENT IS ALWAYS A GOOD IDEA. SO WE'RE THROWING ON SOME YELLOW STUFF EBC BRAKE PADS AND SOME DIMPLED AND SLOTTED ROTORS. BRAKE PAD CHANGES ON THESE STYLE CALIPERS

ARE A PIECE OF CAKE. FIRST REMOVE THE RETAINING CLIP OR SPRING. THEN SLIDE THE PAD PINS OUT. MAKE SURE YOU DON'T LOSE THIS LITTLE SPRING HERE IN THE MIDDLE. THEN SIMPLY PULL THE PADS OUT. GET THE OUTSIDE PAD STARTED FIRST. NOW SINCE WE'RE DEALING WITH A FOUR PISTON CALIPER, TWO ON EACH SIDE, IT'S GONNA TAKE TWO TOOLS TO DEPRESS THE PISTONS ON THE INSIDE TO MAKE ENOUGH

ROOM FOR THE BRAKE PAD. IF YOU TRY TO DO IT WITH ONE TOOL YOU'RE GONNA BE PLAYING A GAME OF WHACK A MOLE WITH THE CALIPER PISTONS. NOW WITH THE PADS INSTALLED MAKE SURE YOU DON'T FORGET THE SMALL PIECES OF HARDWARE THAT FINISH OFF THE JOB. WITH THE BRAKE PAD RETAINING PINS FULLY INSERTED, DON'T FORGET THE RETAINING CLIP THAT MAKES SURE THEY DON'T WALK OUT OF THE CALIPER. AND MAKE SURE THE LITTLE SPRING CLIP IN BETWEEN THE PADS IS SEATED IN THE PADS. ALRIGHT NOW ALL WE'VE GOT TO DO IS REATTACH OUR ABS SENSOR, REATTACH THE BRAKE LINES TO THE KNUCKLE, AND ATTACH THE BRAKE LINES TO THE FRAME USING THIS EXTENSION BRACKET. THEN WE'LL HAVE THE FRONT OF THIS THING JUST ABOUT WRAPPED UP. OUT BACK THE LIFT BLOCK AND SUSPENSION IN THE FULL DROOP PUT A LITTLE BIT OF EXTRA PRESSURE ON THE BRAKE LINES. SO WE'RE RELIEVING THAT PRESSURE BY FLIPPING THE LOWER MOUNTS ONTO THE AXLE AND INSTALLING THE EXTENSION BRACKETS THAT ARE PROVIDED IN THE LIFT SYSTEM. THEY ALSO PROVIDE THE HARDWARE FOR THIS TO MAKE IT EVEN EASIER.

NOW OBVIOUSLY WE'RE UPGRADING THE BRAKES ON ALL FOUR CORNERS AND OUT BACK THE CALIPERS COME OFF EASILY. BUT IF YOU'RE IN A NORTHERN CLIMATE OR YOUR TRUCK IS OLD AND RUSTY, SOMETIMES REMOVING THE REAR ROTORS CAN BE A BIT OF A CHALLENGE. WELL HERE'S A COOL THING THAT TOYOTA HAS INTEGRATED INTO THEIR ROTOR HATS. YOU CAN TAKE THESE TWO THREAD BOSSES AND RUN IN SOME BOLTS EVENLY APPLYING PRESSURE AND SLOWLY WALKING THE ROTOR OFF THE AXLE FLANGE, NO MATTER HOW STUCK OR HOW RUSTY IT IS. THANKS TOYOTA, THIS MAKES IT EASIER.

NOW OBVIOUSLY THE EBC ROTOR POPS RIGHT ON AND WE GOT LUCKY AND DIDN'T HAVE ADJUST THE EBRAKE SHOES ON THE INSIDE. THE YELLOW STUFF PADS SLIP INTO THE CALIPER AND IT SLIPS BACK ON THE ROTOR HAT. IT'S PRETTY STRAIGHT FORWARD. NOW THE BRAKE SYSTEM OUT BACK IS SIMPLER AND SMALLER, BUT THE TRUTH IS THE FRONT SYSTEM DOES MOST OF THE WORK.

(KEVIN)>> HEY WELCOME BACK TO TRUCK TECH WHERE WE'RE WRAPPING UP THE SUSPENSION LIFT OF OUR 2012 TOYOTA TUNDRA.

NOW THE ICING ON THE CAKE IS IMPROVING THE FORM AND INCREASING THE FUNCTION WITH OUR NEW SET OF WHEELS AND TIRES.

(RYAN)>> ALRIGHT, NOW WITH THE TRUCK DOWN ON ALL FOURS WE DO THE TYPICAL ROUTINE OF TIGHTENING DOWN ALL THE SUSPENSION HARDWARE WE HAD TO HOLD OFF ON UNTIL THE WEIGHT WAS ON THE VEHICLE. PLUS WE'VE INSTALLED OUR NEW WHEELS AND TORQUED DOWN THE LUG NUTS. AND GUYS REMEMBER, IT'S A GOOD PRACTICE, AFTER YOU'VE DRIVEN A COUPLE HUNDRED MILES ON A NEW SET OF WHEELS TO RETORQUE THE LUG NUTS AND MAKE SURE EVERYTHING'S STILL GOOD AND TIGHT.

(KEVIN)>> AND HERE'S ANOTHER THING TO CONSIDER. REMEMBER THAT WHEN YOU GO UP IN OVERALL TIRE DIAMETER LIKE WE DID, WELL YOU CHANGE THE GEAR

RATIO OF THE VEHICLE.

SO IT MAY BE A REALLY GOOD IDEA TO CHANGE TO LOWER GEARS IN FRONT AND REAR DIFFERENTIALS. THAT WAY WHEN YOU'RE ON THE HIGHWAY YOUR VEHICLE'S NOT GONNA BE CONSTANTLY HUNTING FOR THE RIGHT GEAR, AND YOUR TRANSMISSION'S GONNA LIVE A MUCH HAPPIER LIFE OVERALL. ONE THING'S FOR SURE THOUGH, WE'VE DRAMATICALLY IMPROVED AND CHANGED THE LOOKS AND THE STANCE OF THIS TRUCK, IN OUR OPINION FOR THE BETTER. NOW WE ALL KNOW BULLYDOG IS A LEADING MANUFACTURER IN POWER PROGRAMMERS, AND NOW THEY'VE GOT THE GT TUNER FOR TOYOTA PLATFORMS, AND IT DOES WHAT YOU'VE COME TO EXPECT OUT OF PROGRAMMERS, BUILD POWER BUT A WHOLE LOT MORE, CHECK IT OUT. THE GT TPLUS HAS FEATURES LIKE DATA LOGGING AND THE FUN DRAG STRIP FEATURES, BUT IT ALSO ALLOWS YOU TO MONITOR UP TO 15 DIFFERENT FUNCTIONS FROM THE VEHICLE'S COMPUTER, AND YOU CAN TAP INTO SOME OF THE OE FEATURES LIKE YOUR POWER WINDOWS, YOUR DOME LIGHT CONTROLS, AND CREATE AUDIBLE ALERTS SO NOT ONLY CAN YOU SEE THE GAUGES FUNCTION, YOU CAN TELL BY HEARING WHEN THE WARNING LIGHTS ARE COMING ON. THE GT TPLUS WORKS WITH FORERUNNER, TACOMA, SEQUOIA, AND TUNDRA, AND COMES WITH A PRETTY INTERESTING MONEY BACK GUARANTEE THAT YOU COULD LEARN ABOUT FROM BULLYDOG DOT COM, CHECK THEM OUT.

(RYAN)>> NOW IF YOU'RE THE OWNER OF A SECOND GENERATION

TOYOTA TUNDRA AND YOU WANT TO IMPROVE THE EXHAUST NOTE COMING FROM THE FIVE POINT SEVEN LITER VEIGHT, WELL

CHECK OUT THIS MAGNAFLOW EXHAUST SYSTEM. IT FEATURES A FULLY STAINLESS STEEL TWO INTO ONE MUFFLER, TWO AND A HALF INCH INLET PIPING, THREE INCH OUTLET PIPING, AND A NICE FOUR INCH FULLY POLISHED STAINLESS STEEL TIP.

AND WITH IT BEING FULLY STAINLESS, WELL IT SHOULD OUTLAST THE TRUCK THAT YOU'RE PUTTING IT ON. AND WITH THE MUFFLER'S STRAIGHT THROUGH DESIGN AND THE LARGE DIAMETER MANDREL BENT TUBING, WELL IT'LL HELP IMPROVE AIR FLOW, WHICH IS GOING TO HELP YOU MAKE MORE POWER, AND WHO DOESN'T WANT THAT. PLUS IT'S GONNA SOUND A LOT BETTER THAN STOCK.

(KEVIN)>> NOW EVEN IF YOUR PAINT IS IN GREAT SHAPE, TODAY'S ENVIRONMENT CAN BE VERY HAZARDOUS TO THAT FINISH. SO MOTHERS CLAY BAR SYSTEM IS A GREAT WAY TO DEEP CLEAN YOUR PAINT SURFACE. THE PROCESS STARTS USING THE INSTANT DETAILER ON THE

PANELS AS A LUBRICANT. THEN THE CLAY BAR REMOVES AND LIFTS CONTAMINANTS OUT OF THE PAINT USING THE SHEERING ACTION.

ONCE YOU'RE DONE CLEANING, THEN YOU CAN WIPE UP WITH A MICRO FIBER TOWEL THAT'S INCLUDED IN THE KIT. NOW ONCE YOU'RE DONE DEEP CLEANING WITH THE CLAY BAR SYSTEM YOU CAN FOLLOW UP WITH YOUR FAVORITE MOTHERS CALIFORNIA GOLD DETAILING PRODUCTS, AND GIVE YOUR VEHICLE THE DEEP CLEAN SUPER DETAIL THAT IT DESERVES. HEY THANKS FOR WATCHING, WE'LL SEE YOU GUYS NEXT TIME.
Show Full Transcript