Detroit Muscle Featured Projects
Detroit Muscle Builds
Parts Used In This Episode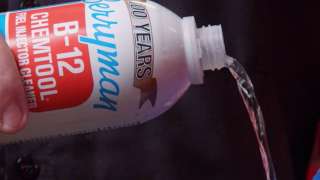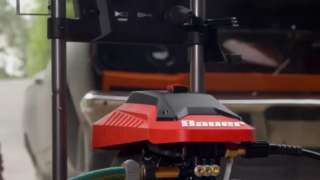 Matco Tools
MATCO Tools are the Official Tool Supplier to Detroit Muscle
The Industrial Depot
Tools, Hardware, Shop Supplies
Episode Transcript
(Tommy)>> You're watching Powernation!

(Tommy)>> We know you love your classic muscle and we asked you to give us your top picks. Now it's time for us to breakdown the shakedown. Your top 10 muscle car list starts now. [ MUSIC ] [engines revving] America has always had a love affair with the automobile, the open road and speed. For 10 years, the big 3 produced more than 80 different models, that personified the American passion for ruling the road with power and style. Hey you all! Welcome to this special episode of Detroit Muscle. Today we salute some of the awesome Motor City machines with a Detroit Muscle Top 10 muscle car list. We asked you to give us your top 10 muscle car picks at Powernation t-v dot com. We tallied your votes, put them in order and we're ready to give them back to you. There's a lot to cover. So, strap in, hang on, let's kick this pig and get started with #10. At the beginning of the muscle car era, somebody had to take a real chance to appeal to the speed minded youth market. That would be Pontiac. [ MUSIC ] A few renegades in the company, ignored corporate policy against stock car racing and packed a massive 389 cubic inch engine into small, lightweight model. And thus, the GTO was born.

(Mark)>> I'm here with my '64 GTO. It's a post car. A factory 389 tri-power 4 speed. My dad, he brought it home on a trailer in pieces when I was 14. Said "This is going to be my first car". It was intended to just really be just a put it together as a driver and as we got into it, we obviously went a little overboard for an everyday driver in restoring it.

(Tommy)>> Considered by many to be the first muscle car, it was the shot heard around Detroit. Pontiac essentially took an old man's car, the Tempest, and made it cool. With big power, a 3-speed Hurst shifter, sports suspension, hood scoops, dual exhaust and special badges. And took it to the street.

(Mark)>> This is the car that I learned how to work on cars.

(Tommy)>> The GTO opened the door for everyone that was waiting to produce a sexy road beast that was affordable, mean and fun to drive.

(Mark)>> It drives like it's from the '60s. I built the car back all original, manual brakes, manual steering. Goes great when you're going straight. I think that's what it was built for. My dad had 30 - 40 GTO's over the years, I'm guessing. Of course, then he brought this car home for me. It's been my favorite passion all these years. [ MUSIC ]

(Tommy)>> Available in a 2-door coup, hard top and convertible body styles, the GTO became an overnight performance success, that would speak to the new muscle car generation. Obviously, anyone with a pulse, would be hard pressed not to love the measure of grab and go this car had to offer. Certainly, it's not a torque monster, compared to many of today's modern muscle, but who can deny what Pontiac started. You be the judge. Oh wait! That's a different story. That's a great start to our countdown and it sounds like it won't be the last Pontiac that we see. Reviving some of these old war horses, takes a little bit more effort than others. With projects like our Road Runner, we like to start with a heavy-duty wash. Using the Bauer 2300 PSI electric pressure washer, from Harbor Freight, dirt and grime don't stand a chance. The 13-amp brushless motor delivers 2300 p-s-i of cleaning force and delivers over 30 percent more cleaning power than standard electric pressure washers. It plugs into a regular 120-volt outlet, using a 35-foot cord. This quiet pressure washer puts out 1.2 gallons per minute. Comes with 4 quick connect spray nozzles and has an onboard detergent tank for improved cleaning. Now, as the countdown continues, after the break, we've got a serious piece of muscle that's got more scoops than an ice cream shop. Stick around for #9. Up next... there's a big block beast ready to hit the streets. And some classic muscle that's truly honorable. [engine revving]

(Tommy)>> Welcome back to Detroit Muscle. As we're counting down the top 10 muscle cars that you picked. Now, not all the cars can make the list, so we have a few places, of honorable mention, that we're going to touch on, here in a few. But for now, let's talk about a serious piece of muscle, and that would be a real torque monster. Here's #9. [tires squealing] Mustangs, you can either love them or hate them, but you can't deny their place in history. Especially in the case of the '69, 428 Cobra Jet. 1969 was year of firsts. First man on the moon, first passenger flight, for the Boeing 747 and this was the first generation for the Mach 1. [engine revving] Mach 1's were very popular, classy and were offered with different engine packages and options. But it was the 428 Cobra Jet that made a statement.

(Mark)>> It's like nothing else. It takes you back. If you were young, when you first got in a car like that, it takes you straight back to those days.

(Tommy)>> It's as if the Ford Design Team, said we need sexy, sleek, sinister, with a sport roof, side scoops, spoiler and stripes, that's jack rabbit fast. [tires squealing] Rated at 335 horses, the 428 we're delivering, more like 400 horses and over 450 foot-pounds of torque. That means, it would likely leave you in a cloud of smoke at the stop light. This new Mach 1 pony, came with all the goods: plastic Mustang body lines, a fastback top with rear window louvres and rear spoiler, side scoops along with head lamps in the front grill. Sealing the deal was a set of hood pins, the two-tone Mach 1 badging and the icing on the cake, a functional shaker hood scoop. You see, Ford wasn't messing around in the days of the Performance Wars. This big block beast was a force to be reconned with on the streets as well as the track. [engine revving] The interior package is crisp and clean, with a generous layout of the wood grain dash and gauges. Easy on the eyes, the Mach 1 still has the sassy look of the first ponies but, if you ever see a shaker hood scoop on a '69 fastback, watch your step. Mach 1's might be known for their rally days, but a 428 Cobra will deal a deadly bite to just about anything that picks a fight with it off the line. [tires squealing] When you're working on the front suspension of your pride and joy, whether you're fixing a problem, or you're in the middle of a restoration, one thing's for sure, is you want a part that works well and it doesn't cost you your life's savings. Duralast tie rods, are stressed-tested to be road ready and they help to restore your ride's handling and control, by working to reduce steering wander and that unwanted loose feel. They also come with a lifetime warranty and they're available for many makes and models. We keep counting them down. So, I bet you're starting to wonder about those that didn't make the list. Here's some honorable mentions. [ MUSIC ] Our first honorable mention goes to the '69 Camaro Z/28 RS. Specifically designed for Trans Am racing, it combines small block performance with road hugging agility. Earning it the name "the Hugger". Track ready with street manners, the Z/28 produced upwards of 375 horses and with a 0-60 time of just 7.4 seconds. The cowl induction hood, rally stripes, concealed headlights and plenty of chrome, gave the Z/28 RS a real aggressive cool look. Also, worth a honorable mention, is one of the most recognizable cars of the muscle car era. The '69 Dodge Daytona, broke the speed barrier for Chrysler, at the track and challenged the appearance notion for many buyers. The pinched nose, modified body panels and giant rear wing, were all added to streamline the car. Allowing it to hug the track at speed. Nascar co-founder Bill France, thought the car was dangerous and dealerships couldn't sell them. [engine revving] A track warrior that set several automotive firsts. The Daytona is honorable. Indeed! The '64 Ford Fairlane Thunderbolt was the dragstrip demon. It was a limited production drag race only car, produced by Ford in 1964. The monster 427 was rated at 425 horses but it made upwards of 600 in race tune. It was heavy. So, fiberglass was used for the hood and fenders. The bumpers and grill were aluminum and the windows were made of plexiglass. Just bare essentials on the inside. Just some bench seats, a 4-speed and a tach. Impressive? Yes! Practical for the streets? No! But who said muscle needs to be practical? [engine revving] Those were some really good honorable mentions and who knows, there may be some more. Well, the countdown continues. Up next... let's just say it's time for the king. Roll out the red carpet because the king is ready to hit the streets. As they say "You all come back for more" as the Detroit Muscle Top 10 list continues.

(Tommy)>> Welcome back to Detroit Muscle's Top 10 muscle car list. No doubt, there's a whole lot to cover. Here's #8. Get ready for the king. [ MUSIC ] Roll out the red-carpet muscle car fans. The king is in town. No! I'm not talking about Elvis. But I am talking about the king of the road. In 1968 the infamous Shelby GT500KR, or King of the Road, was made in limited numbers. Only about 1,200 KR's were made for production, of the roughly 4,400 made that year. The '68 KR, stayed true to the Shelby design but featured a unique fiberglass hood. And Shelby was anything but modest about plastering his name all over his masterpiece. But the good looks aren't what got this car titled "King of the Road". The 428 Cobra Jet, that pushes this snake down the road, might have something to do with it. Officially, Shelby claimed. That the king only had about 335 horses, kicking around between the massive 8 cylinders, but guys in the know and anyone who has ever pushed the loud pedal on one of these, knows that 335 is nothing but a low-balled number to keep insurance affordable. A pair of powered front disc brakes and oversized drums in the back, along with 16-1 power steering ratio, keeps the calvary under control. The C6 transmission, reinforced shock towers and a staggered rear shocks may have helped with the name as well. Now rumor has it, that the name "King of the Road", was swiped from GM but you Chevy guys can talk all you want, stolen name or not, this car's got a set... of 15 inch wheels out back, to keep the king reigning over his domain. Sequential blinkers out back, were touched off with chrome trim and bumpers and the dual exhaust announced the arrival of his nobility. Up front... a classic Shelby front end, with 4 big lamps and a massive scoop, to keep the big block Cobra Jet cool. The hood rams air down the throat of as hungry 735 c-f-m Holley and the stripes? Well, they just look cool. These cars were meant to race and inside, safety was a key component. Inertia-reeled shoulder straps and seatbelts, hold the driver and passenger securely in place, while the roll bar runs overhead. Just in case. Style was not far behind safety. The deluxe, all vinyl interior, complete with bucket seats, was set off with a walnut grain instrument and door panel. A full set of gauges including: an 8,000-rev tach and a speedo, capable of reading 140 miles per hour, are constant temptations for a heavy right foot. Whether or not Shelby swiped the name "King of the Road" from GM or not, this Cobra rightfully earns the title. Big Ford power, coupled with Shelby's racing style and engineering, commands respect from any would-be challenger. [tires squealing] [engine revving] Wow! 3 down and so much more to go on this top 10 countdown. Is it possible we'll see another Mustang? We'll see, but for right now though, court is in session. Here comes The Judge. [ MUSIC ] [tires squealing] Beautifully formed steel. A mixture of battleship ego and smart mouth sass. Pontiac's "The Judge" GTO, was a concept developed by John DeLorean. DeLorean started with an intermediate-sized platform and added a big V8, with enough torque to pull a freight train. Added some performance and luxury options, but what to call it? "The Judge" was borrowed from a comedy line used in a popular t-v show "Laugh-In". DeLorean said "Yes! Let's give them The Judge".

(Bill)>> The younger generation in the muscle car era, they wanted more power. They wanted faster cars and they gave them a faster car. That's what they gave them. And those sayings back in those days is... what wins on race day sells on Monday.

(Tommy)>> Designed to compete with the Plymouth Road Runner, Pontiac actually gave you less for more money. For an extra 300 bucks, they took stuff off the GTO and called it a weight reduction option. Clever! But no cutting corners as far as style goes. The design team was hard at work. Just look at the color and those groovy graphics. [ MUSIC ] Now aside from the color scheme, Pontiac's strongest feature was under the hood. [engine revving] The Judge was going up against the Hemi's and Chevy big blocks of the day. So, the top engine option was the big and beefy Ram Air 4. This 400 cubic inch ground pounder was not just your run of the mill big V8. It was a performance beast, rated at 370 horsepower, but was more like 400 horses. The Ram Air feature utilized an upper and lower pan to direct maximum airflow. With enough snap off the line punch to give you a case of whiplash. The Ram Air 4 delivered 445-foot pound of torque, almost as much torque as a first gen Dodge Viper. Loud and proud. This goat screams anything but subtle. The design team launched with a carousel red paint scheme and plenty of decals and badging, so you knew The Judge was in town. The enduro nose piece, rear spoiler, hood mounted tach, functional Ram Air scoops, Hurst shifter and plush bucket seats, everything needed for a full floor show. The regular GTO was nice. A version with the Ram Air 3 was sweet. But the Judge with the Ram Air 4 says "I'm here. Now let the party begin". [tires squealing] Man! That's one smoking piece of muscle. Pontiac's made 2 showings and who knows what's next? But, when you come back, we've got a car that's got it all. Stick around, as the Detroit Muscle Top 10 Muscle Car list continues. So much muscle and so little time. But hang on for a fan favorite with performance and style.

(Tommy)>> Berryman has been making products for over 100 years to help keep your vehicle on the road. Their B-12 Chemtool, is designed to do many things. It will help to remove varnish, gum and fuel residue in your fuel system. It can also increase fuel mileage and lower emissions of your ride. Plus is it helps to disperse unwanted moisture in the fuel system by simply pouring it into your tank. B-12 Chemtool can be used in 2 and 4 stroke gasoline engines, safe on catalytic converters and O-2 sensors and it's great in marine applications. Now, back to the countdown. Here's # 6. [ MUSIC ] The '67 and '68 models sold well, but it was the '69 Camaro that is without a doubt, the most popular Camaro of all time. And the '69 RS/SS 396 delivered it all: power and sex appeal. This Camaro is a perfect combination of what happens when performance meets style and swagger. If you ordered one of these, chances are you're not worried about price.

(Ken)>> The guy who bought this car wasn't worried about price. Then, a $100 option was like a $1,000 option today. So, he really didn't care. He wanted what he wanted and wanted the best-looking SS 396 he could buy.

(Tommy)>> The Super Sport or SS package is a step up from stock. But to step up to the L78 396 option, you have to be really ready to open your wallet. This high performance contender is 396 cubic inches of pure street muscle. [ MUSIC ] Rated at 375 horses and 410 pounds of torque. It's likely you'd be ready for any grudge match. There are plenty who prefer the SS package strictly because in a street fight, nobody cares how much fancy chrome you've got. On the other hand, if bling is your thing, the Rally Sport or RS trim package includes all the eye candy. [ MUSIC ] Special black painted grill with concealed headlights, hockey stick fender striping, simulated rear fender louvres, front and rear wheel moldings, badging and plenty of bright work. The Rally Sport trim package puts you in the high roller category.

(Ken)>> You know, what was really cool of Chevrolet is... is the amount of options available to a customer. They really blanketed the whole segment of buyers. If you wanted a base car with a straight 6 in it, to drive you back and forth to work, you can do that. All the way up to a COPO you know. They really covered the whole spectrum for everybody.

(Tommy)>> Finding a '69 Camaro 396 with both RS and SS packages, is like a unicorn. You get a rare combination of the most lavishly equipped Camaro, with the big block performance of a drag car combined. It's one of America's greatest pony cars that continues to be celebrated. Iconic, because it's rare, but also because people love them. [ MUSIC ] That's a fitting finish for today. Starting with #10, the car that started it all is the 1964 GTO. [ MUSIC ] Coming in at #9 is the '69 Mustang 428 Cobra Jet. [engine revving] #8 is the '68 Shelby GT500KR. [ MUSIC ] The '69 GTO Judge Ram Air 4 is at #7. [ MUSIC ] And #6 is the '69 Camaro RS/SS 396. [ MUSIC ] That's a lot of muscle for one show and we still got 5 to go. I sure hope you've liked today's show, it's been fun. Which car's going to take the #1 spot? Well, you're just going to have to wait and see. But we're going to hold that over until next time, as we count down the top 5 on the Detroit Muscle Top 10 muscle cart list.
Show Full Transcript