Wyoming Traffic Jams Involve 6,000+ Sheep Clogging Up The Highway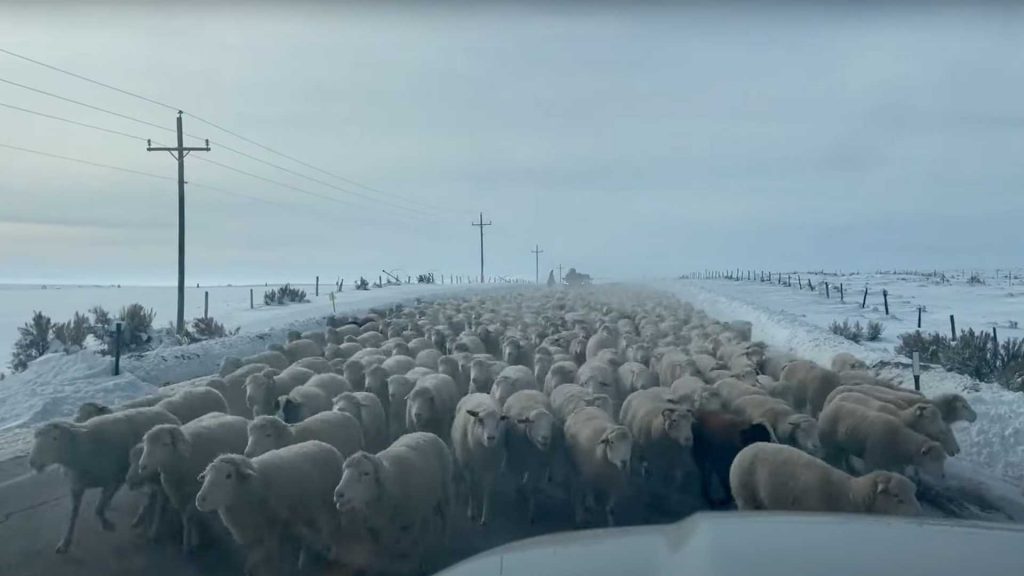 Wyoming may be the ninth largest state in the US, but it is home to the smallest population, with less than 600,000 people. So considering it has wide, open spaces and not a lot of people, traffic jams are fairly uncommon.
But given that cowboy culture has such a strong presence in the state, it is no surprise to hear about thousands of sheep clogging up the highway.
RELATED: Watch Cowboys Wrangle a Runaway Cow on a Busy Highway
As seen in the video below, a cowboy on horseback is seen guiding a gigantic flock of sheep down the highway, causing a brief holdup for other motorists.
To most people, seeing this many sheep on the highway is an incredible sight. But for the citizens of Wyoming, it's just another normal day. Ranchers and cowboys moving herds of livestock have been a longstanding practice since the beginning of Western expansion in North America, and remains an active tradition today.
Of course, sheep are not the strangest thing motorists have seen taking up space on the highways while commuting. Some incidents involved tomatoes, alfredo sauce, beer cans, and even 15,000 lbs of hot dog filler.
Read More from PowerNation
Latest PowerNation Episodes