Semi Truck Accident Spills 20 Tons of Tomatoes onto California Highway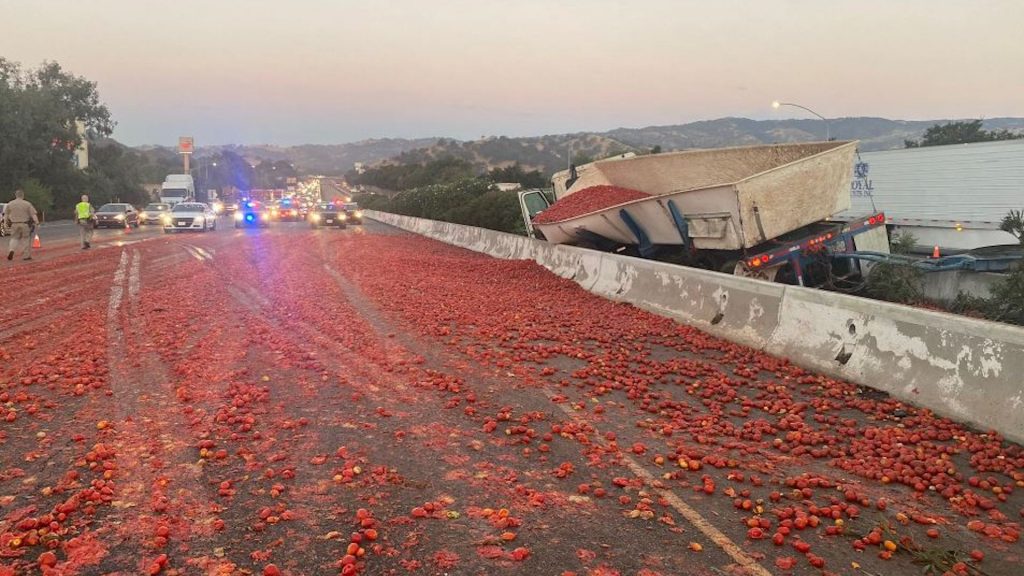 Highway accidents happen all the time. However, very rarely do they result in a gigantic tomato purée.
This was the case when a semi-truck carrying over 150,000 tomatoes weighing approximately 20 tons crashed through the median of I-80 in Vacaville, CA. While there were many injuries from the accident, thankfully there were no fatalities. The crash caused traffic to back up for several hours before the tomatoes and vehicles involved in the accident were cleared.
According to the California Highway Patrol, the truck had hit another car while it swerved left, causing it to go over the divider and land in the median, as well as spill its load of tomatoes into traffic. This resulted in an additional five other vehicles being involved in accidents.
Due to the slipperiness of the tomatoes, California Highway Patrol had to close off many lanes of I-80 in both directions to ensure the safety of oncoming drivers.
Read More from PowerNation
Latest PowerNation Episodes