The 2021 Ford Bronco Pope Edition to be Auctioned for Charity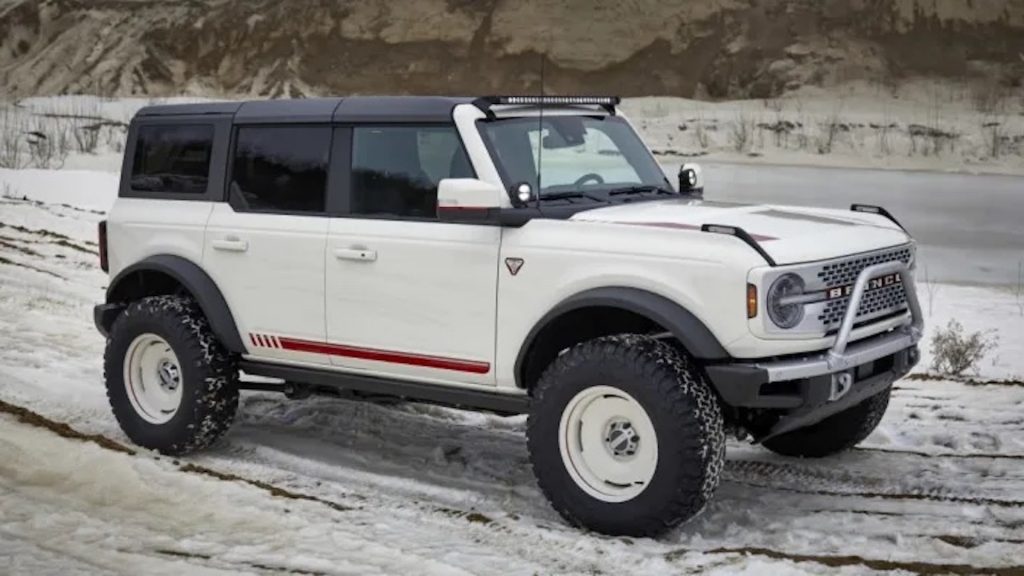 Ford recently announced the 2022 Bronco Raptor in a devilish red finish, ideal for offroaders and drivers that are tempted to bask in the mud and the muck. In sharp contrast to that, Ford is also revealing a sanctified version of the SUV.
RELATED: Music City Trucks/Sea Foam Beach Cruiser Bronco Sold at Mecum Auction
The 2021 Ford Bronco Pope Francis Center First Edition isn't necessarily the next Popemobile, given its namesake. It is a single unit scheduled to be hitting the Barrett-Jackson auction block this week where all proceeds will be donated to the Pope Francis Center in Detroit, MI.
Named after the current head of the Catholic Church, the Pope Frances Center is a homeless center that provides food, shelter, hygiene services, medical and legal resources for struggling individuals.
For a closer look at some of the extra features on the Ford Bronco Pope Francis Center Edition, they are nothing short of heavenly. In a somewhat nod to the 1980 Bronco Popemobile Ford made for Pope John Paul II's 1979 visit to the U.S., this new Bronco is presented in Wimbledon White, matching white steel wheels, red highlight decals, a Ford Performance lightbar on the roof, wheel-well rock lights, in-car safe, Molle straps, and more.
Read More from PowerNation
Latest PowerNation Episodes