The 2022 Ford Bronco Raptor Boasts 400hp Off-Road Ability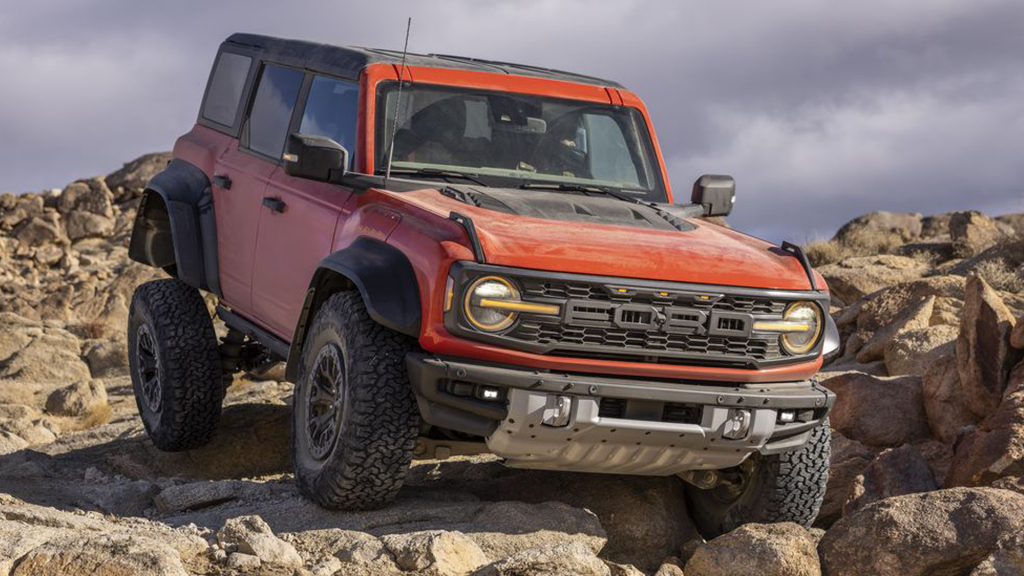 When Ford launched the Bronco Sasquatch package that included 35-inch-tall factory tires and off-road capabilities, it was only a matter of time before future versions would steer heavier into ripping through the dirt. That's where the 2022 Ford Bronco Raptor comes in.
Designed to handle desert sands and climb over boulders and rough terrain, the Ford Bronco Raptor features a HOSS 4.0 race-ready suspension system, standard 37-inch all-terrain tires, and elite off-road technology and hardware.
But rather than a V8, Ford decided to include a twin-turbo EcoBoost® V6 engine designed to put out over 400 horsepower. This puts it ahead of its siblings with the 2.7-liter V6 and 2.3-liter I4, making it the most powerful street-legal Bronco ever designed. But for those that are curious, it still falls short of the Jeep Wrangler's 6.4-liter V8.
RELATED: Enter The Sea Foam New Bronco Giveaway
Powertrain aside, the Bronco Raptor's improved suspension features Fox Live Valve dampers to make the ride nice and smooth, 13.0-inches of suspension clearance in the front, 14.0-inches of suspension clearance in the back, 9.8-inches wider than your standard Bronco, and 37-inch-tall tires mounted on four 17-inch beadlock-capable wheels. Basically, this vehicle is the new kid in town that the rest of the off-road community will have to pay attention to.
The Ford Bronco Raptor is expected to be available in March 2022.
Read More from PowerNation
Latest PowerNation Episodes