Will Your Pickup Truck Reach More Than 250K Miles? A New Study Says It Could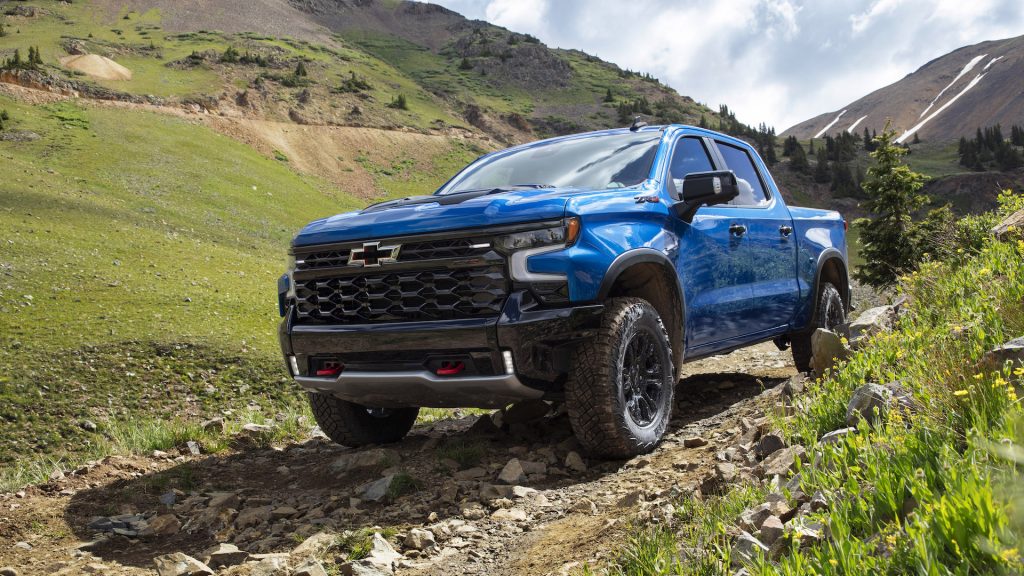 Purchasing cars, SUVs, and pickup trucks can depend on a multitude of variables. It can be due to its fuel economy, special tech features, towing capacity, off-roading ability, seating for passengers, and other ways it suits your lifestyle.
Of course, a vehicle's life expectancy is always on the mind of a buyer as well. Whether you plan on leasing a car, or running an old pickup truck into the ground, keeping one's vehicle well-maintained and running for a long time is another determining factor for choosing the right model. Given the prices that many new and pre-owned vehicles are going for these days, holding onto your car for as long as possible is another key motivation.
RELATED: The 2020 Ford F-150 is the Most Popular Used Truck in the U.S.
According to a study conducted by iSeeCars, approximately 11.8% of vehicles will be able to see their odometer hit 250,000 miles in their lifetimes. In this same study, 23 models were identified that are likely to reach and surpass this milestone. Data for this study was compiled from the sales of over 260 million vehicles between the years 2012 and 2022 to determine which specific models were able to outlast the competition when it comes to living with high mileage.
Pickup Trucks Dominate The List of Longest-Lasting Vehicles
What is most interesting about this list is that nearly half of the longest-lasting ranked vehicles were pickup trucks, with the Ford F-350 Super Duty coming out on top with a 49.1% chance of reaching 250,000 miles, which is 4.2x more than the average vehicle.
Other pickup trucks that managed to rank high on this list include the Toyota Tundra, Ford F-250 Super Duty, Toyota Tacoma, GMC Sierra 2500HD, and Chevrolet Silverado 2500HD.
Rank
Model
% Chance of Lasting 250,000+ Miles
Compared to Average
1
Ford F-350 Super Duty
49.1%
4.2x
2
Toyota Land Cruiser
47.9%
4.1x
3
Toyota Tundra
47.9%
4.1x
4
Toyota Sequoia
47.1%
4.0x
5
Ford F-250 Super Duty
43.6%
3.7x
6
Honda Pilot
42.7%
3.6x
7
Toyota Tacoma
41.7%
3.5x
8
GMC Sierra 2500HD
41.3%
3.5x
9
Chevrolet Silverado 2500HD
41.2%
3.5x
10
Toyota 4Runner
41.0%
3.5x
11
Toyota Avalon
33.1%
2.8x
12
Chevrolet Silverado 1500
31.0%
2.6x
13
Acura MDX
29.2%
2.5x
14
Honda Element
27.8%
2.4x
15
Honda CR-V
27.5%
2.3x
16
Honda Accord
27.1%
2.3x
17
Chevrolet Avalanche
26.7%
2.3x
18
Ram 2500
26.3%
2.2x
19
Ram 3500
24.3%
2.1x
20
Toyota Sienna
23.3%
2.0x
21
Subaru Outback
22.3%
1.9x
22
GMC Yukon XL
21.3%
1.8x
23
Toyota Camry
20.4%
1.7x
Overall Average
11.8%
–
Why Are Pickup Trucks Outliving Other Vehicles?
Given that many of the models that ranked high on this list were heavy-duty pickup trucks that ran on diesel engines, their constant use and sturdy construction make them more likely to be properly maintained in the long run. The same can be said for some of their gas-powered brethren, like the Toyota Tacoma, which has gone through a full structural overhaul, extending its lifespan and work ethic.
Overall, many of today's vehicles are seeing an extended life expectancy. At a time when 100,000 miles was once seen as a sign to start considering a new vehicle, many drivers are taking more precautions to properly care for and maintain their cars. This, and the rising MSRPs of new vehicles are a big deterrent for owners to keep their current cars as long as possible. As long as you take care of your car, truck, or SUV, it will take care of you. Otherwise, neglecting routine maintenance can send your vehicle to the big parking garage in the sky sooner than expected.
Read More from PowerNation
Latest PowerNation Episodes