Man Unexpectedly Gets Harley-Davidson Stolen 4 Years Previously Returned To Him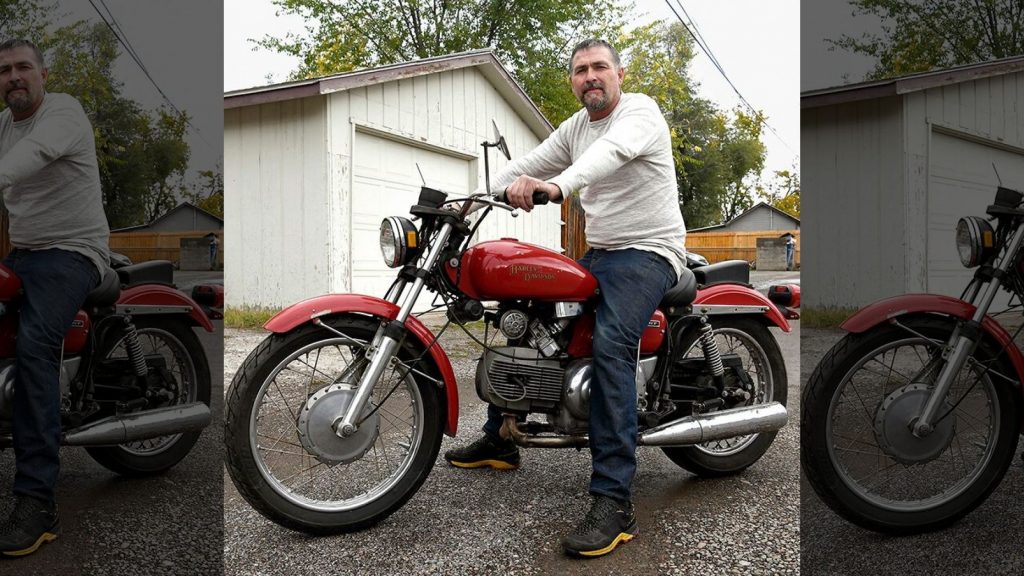 When Mike Miles McCarvel had his 1972 Harley-Davidson motorcycle stolen 4 years ago after his garage was broken into while he was away from home, he didn't ever think he would see it again. However, on October 13 he came home to find the bike leaning up against his garage.
And better yet, the bike looked exactly the same as the last time McCarvel saw it. The battery was still missing and it didn't have any new miles on it.
"I was like 'what the hell,' you know? I couldn't believe it," he told the Missoulian.
Seeing the bike, McCarvel hopped out of his car and took a picture of the red Aermacchi Harley-Davidson 350 Sprint. He then posted to Facebook saying, "I built this bike when I was 20 years old! Glad to have it back. I guess there's good things happening in the world too."
Missoula Police Department said it isn't very often that people return items they've stolen without police intervention.
McCarvel filed police reports after realizing the bike was missing but didn't hear anything until a couple of years ago when police found one of his guns in California during a gang sweep.
After McCarvel got the bike returned, he called the detective to inform him that it was "un-stolen" and they were just as surprised as he was. McCarvel said they don't know who broke in or stole the bike, but said he thinks it was likely someone living close by or someone who felt guilty.
Read More from PowerNation
Latest PowerNation Episodes