Man Attempts To Avoid DUI Arrest By Swapping Seats with His Dog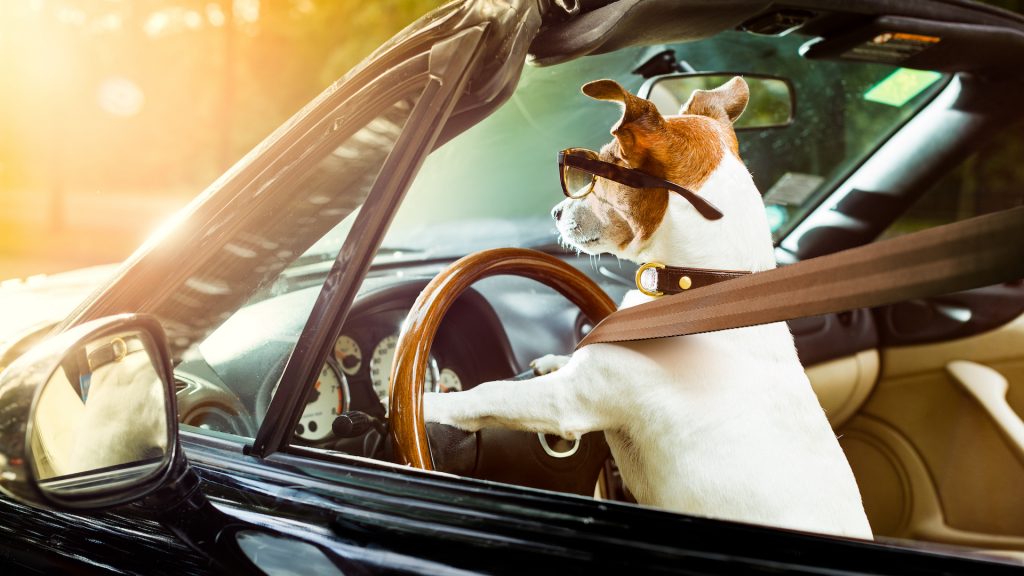 There are two things dogs hate: the sound of fireworks, and being told you're a bad boy or a bad girl. However, taking the fall for your owner's DUI arrest could be added to the list, as that was the case for one incident that recently occurred in Springfield, Colorado.
A DUI Arrest for a Dog?
According to a Facebook post by the Springfield Police Department, officers conducted a traffic stop after a vehicle was spotted traveling 52 miles per hour in a 30 mph zone. Normally after being pulled over, the driver presents the officer their driver's license and proof of insurance. Instead, the driver of the car attempted to pull a fast one by swapping seats with his dog, claiming that the pup is the real irresponsible party in this situation.
While the dog did not possess a valid driver's license, nor proof of insurance, the male in the passenger seat had been showing clear signs of intoxication. According to the Springfield Police Department, "when asked about his alcohol consumption the male party ran from the Officer."
Things Go From Bad to Worse
Thankfully, the male party was not able to flee far as he was apprehended and arrested about 20 yards away from the vehicle. Things only got worse from there. Aside from driving intoxicated and then attempting to shift his DUI arrest to his dog, apparently, this individual also had two active warrants for his arrest. It was just his misfortune that he found himself lost in Springfield on his way from Las Animas to Pueblo, CO.
RELATED: Dog Caught On Video Crashing a Jeep Into a Parked Car
The intoxicated male was medically cleared at the local hospital and then booked at the Baca County Sheriff's Office for his warrants, as well as being charged with driving under the influence of alcohol and/or drugs, driving while impaired, driving with a suspended license, speeding 20-24 miles over the limit, and resisting arrest.
BCSO arrived and assisted with the incident and the male party was medically cleared at the hospital and then booked into the Baca County Jail for his warrants and also charged with; Driving under the influence of alcohol and/or drugs, Driving while ability impaired, driving under suspension, speeding 20-24 over, and resisting arrest.
What Happened to the Dog?
According to the Springfield Police Department, the dog involved in the incident was given to an acquaintance of the driver. It will not face any charges and was let go with a warning. For now, the dog is still a good boy/girl until proven guilty.
Read More from PowerNation
Latest PowerNation Episodes