Is A 7-Passenger Jeep Wrangler Coming?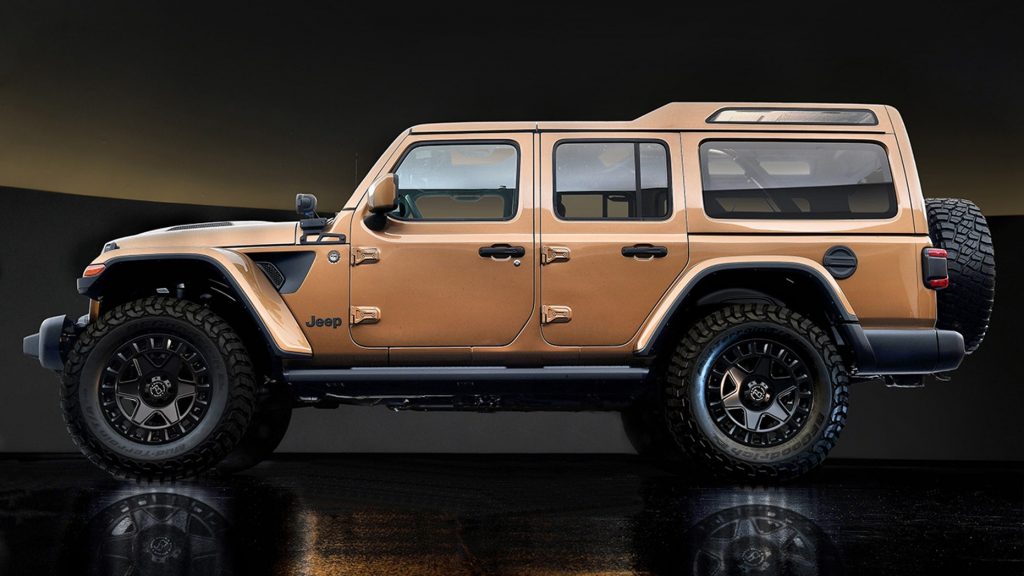 Well, it's coming to the 2021 SEMA Show at least.
The Jeep Wrangler Overlook concept stretches a four-door Wrangler Sahara into a three-row off-roader loaded with luxury touches and a wide array of products from the JPP portfolio. The concept vehicle adds seven-passenger seating to the SUV for the first time.
The cabin extends an additional 12 inches to hold a third row of seats and the custom modular roofline is 5 inches taller than standard for more interior headroom.
Jeep extended the passenger compartment into the cargo bay to accommodate the third row of seats, while still keeping all of its off-road capability.
Sight lines are enhanced with dual side and three front-facing windows above the second and third rows. A custom removable one-piece Freedom Top with flip-up glass sunroof panel opens the view over the driver and front passenger.
If you aren't able to see it at the SEMA Show, it's unclear if you'll see it at all since Jeep hasn't said if it intends to put a three-row Wrangler model or conversion kit into production.
Read More from PowerNation
Latest PowerNation Episodes