How We Converted This Stock Toyota 4Runner Into an Overlanding Adventure SUV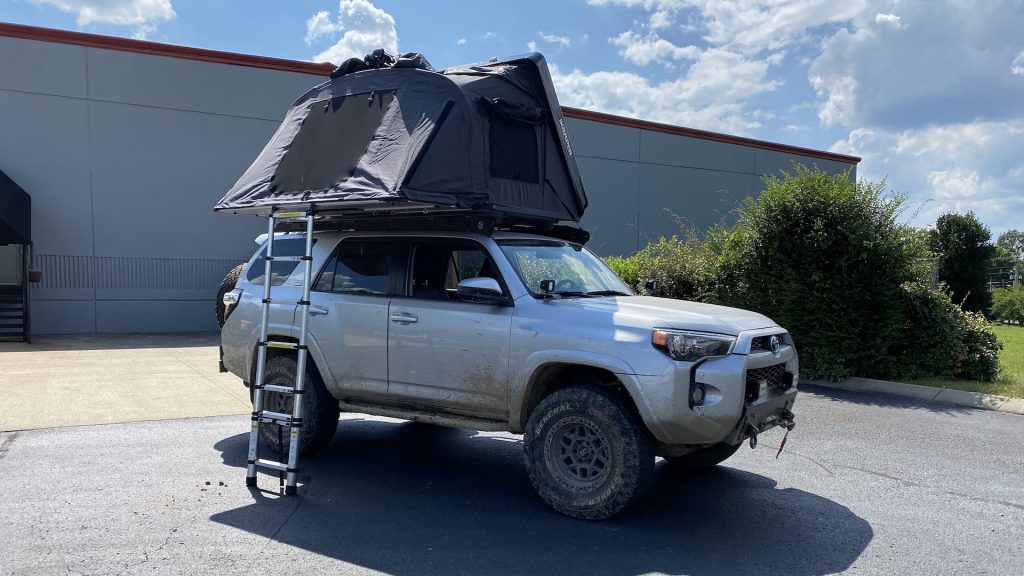 The guys at Carcass are always game for a challenging project. This time, it was to turn a basic Toyota 4Runner into a high-performing off-road vehicle. But not just any ordinary off-road vehicle… an Overlander! Hence, we decided to name this project "4Runner Funner Overlander". Our focus was mainly on enhancing the vehicle's suspension, brakes, and tires to make it ready to navigate through any kind of terrain. The suspension modifications included installing a lift kit that comprised rear coil springs and front coil shocks to give the vehicle more clearance. The lift kit installation process involved swapping the stock suspension parts with the kit components.
CLICK HERE TO WATCH THE FULL TOYOTA 4RUNNER FUNNER BUILD
One problem we ran into was that the new tires we had installed on the vehicle were too big and were causing some contact with the inner fender. Therefore, a lift kit would provide more clearance, resolving the contact issue. During the suspension upgrade, we also installed an ICON Vehicle Dynamics Kit, which would work well with our Toyota 4Runner. This kit was expected to raise the vehicle a bit higher off the ground, creating more room for the tires and providing extra under-vehicle clearance. We also added upper control arms that would increase the range of the 4Runner's wheel travel.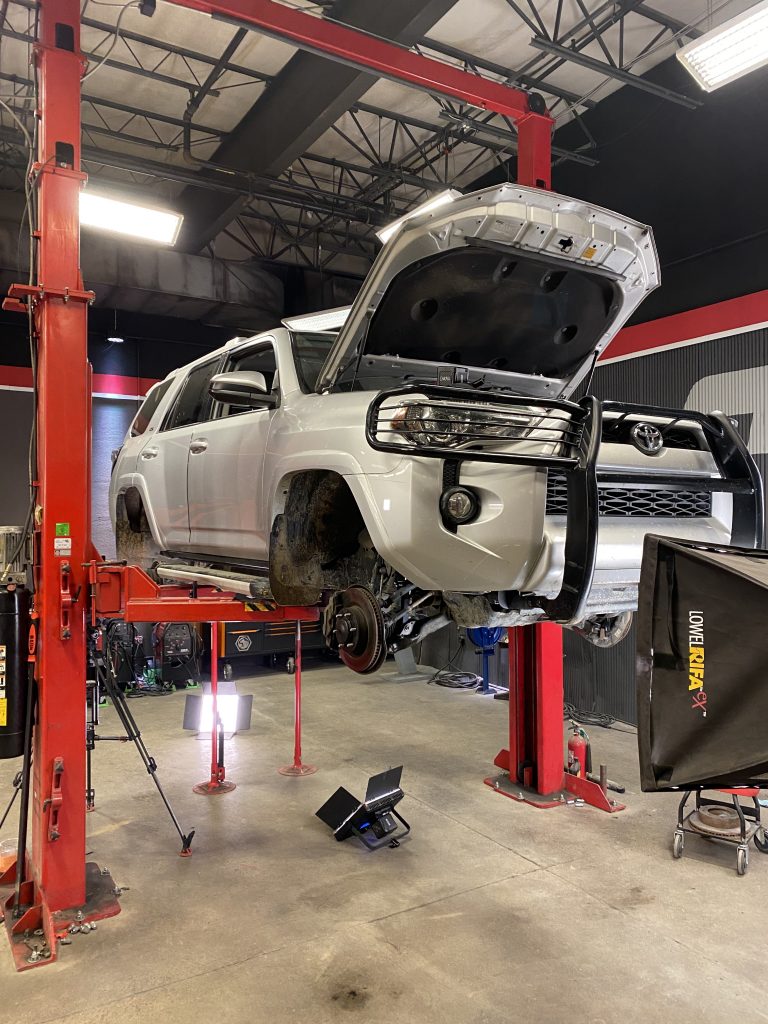 The rear suspension was quite challenging to handle as it had a solid rear axle. Instead of dealing with the components one by one, we decided to replace all the parts at once. These included replacing the large coil springs and the shocks. Fair to say that completing this task required a lot of finesse and delicate handling.
Brake upgrades on our Toyota 4Runner also constituted a significant part of the renovation process. We obtained the Powerstop Z-36 truck and tow brake kit, including rotors for both the front and rear sides of the vehicle and brake pads. This kit would help keep brake temperatures down during intense driving conditions and reduce the possibility of rusting due to its zinc-coated feature. The brake pads were replaced with carbon fiber ceramic-coated ones that exhibit low dust production which helps to keep the wheels clean.
Next, we detailed the makeover work on the General Tire Grabber ATX tires. We went with 285/70-17 size tires, which were not only aggressive for all-season terrains but also designed for high performance in an off-road environment as well as regular highway use. The tires also feature durable tread wear along with low road noise, which is critical for convenient highway use. It also had a three-mountain-peak snowflake symbol to indicate its resilient performance in snowy conditions.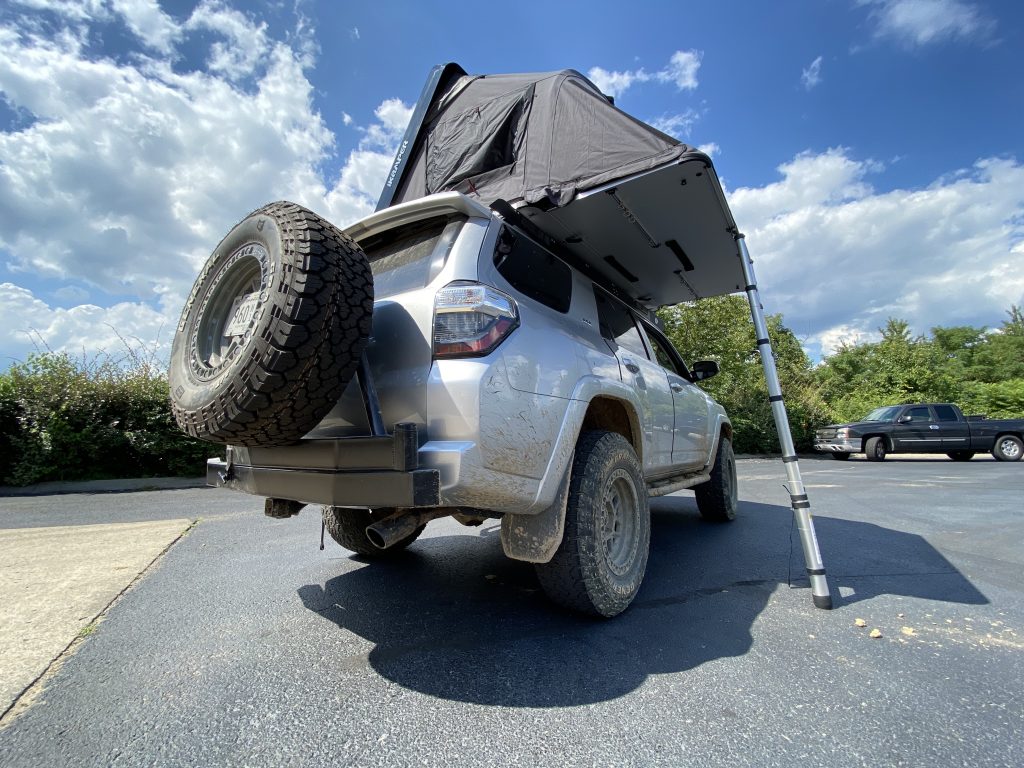 Once we had the final bolt in place, we put our Toyota 4Runner Funner to the test by driving through some tricky terrain and trails before setting up camp at a very scenic location. Fair to say this this Toyota 4Runner successfully lived up to the challenge.
The biggest challenge behind the 4Runner Overlander was to turn it from a factory stock SUV to a heavy-duty, jack-of-all-trades, on-road & off-road beast that is just as good performing through the dirt as it is driving down the highway. Overall, we were very satisfied with how this project turned out because not only did we manage to accomplish our goals, but we also tackled our first Overlanding project ever in POWERNATION history!
Read More from PowerNation
Latest PowerNation Episodes