Ford To Debut Next-Gen Super Duty Truck on September 27th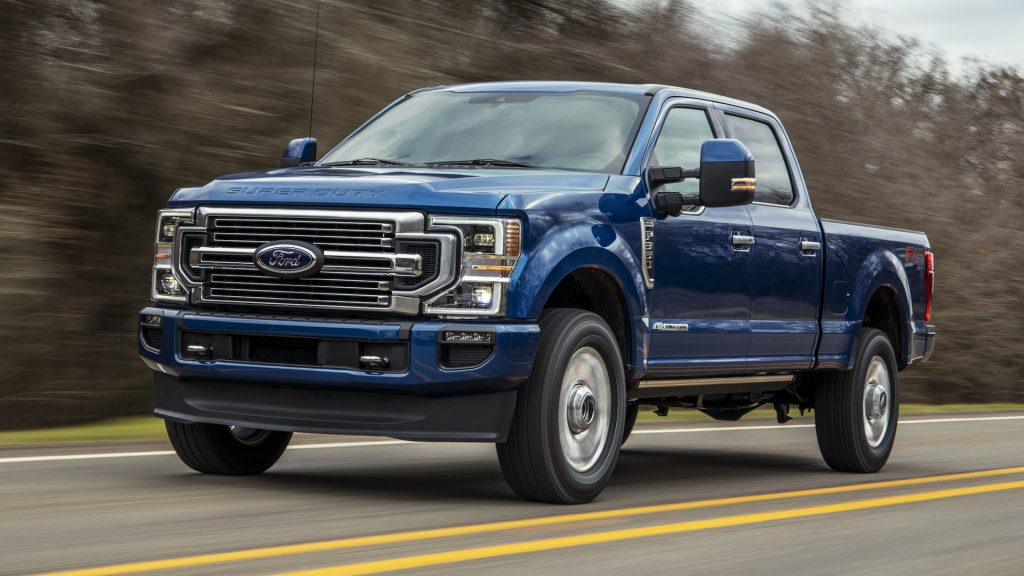 There have been a few spy photos of Ford's next-gen Super Duty pickup truck for almost a year, but soon we'll be able to see the real deal. Ford has announced that they will be debuting the all-new Super Duty on September 27th.
In a short teaser video shared to Ford's social media channels, fans get a quick glimpse of the truck's headlights, grille, and tire with the caption "The all-new Super Duty truck is coming September 27."
While it is not clear whether the next-gen truck will be for the 2023 or 2024 year, fans are confident that its design will be based around the F-150, as well as it being available in several kinds of trims like XLT, King Ranch, and Platinum.
Aside from the updated exterior design, the interior will receive a more modern digital dashboard. It is rumored that it will include a 12-inch screen in the center console and an all-digital instrument cluster.
The next-gen Super Duty is expected to continue to come in both gasoline and diesel options with word of a new 6.8-liter V8 engine to be replacing the 6.2-liter engine.
More information on the new Super Duty is expected to be revealed as we get closer to the official reveal on September 27th.
Read More from PowerNation
Latest PowerNation Episodes