Ford Releases the 2024 V8 Mustang's Cranked-Up Power Specs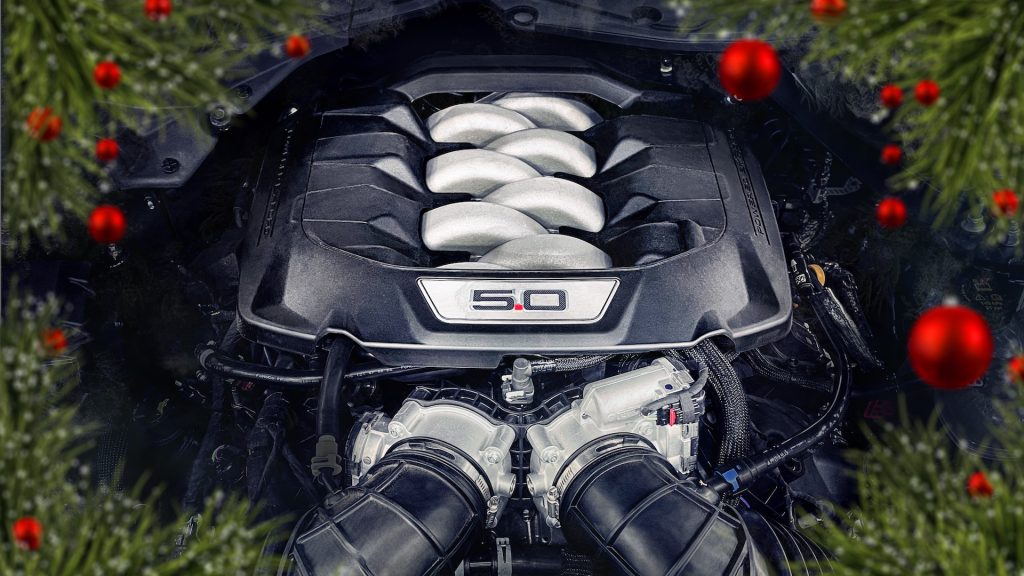 If you have been a good Mustang fan this year, then Ford is giving you exactly what you are hoping for: more horses in the 2024 V8 Mustang Dark Horse.
In a press release, Ford reveals the amped-up power specs behind every engine that will be included in the seventh-generation line of Mustangs.
"Mustang has always pushed the envelope. From Mustang GT to Dark Horse, this is our best 5.0-liter V8 yet. It's naturally aspirated awesomeness," said Ed Krenz, Mustang chief engineer. "And Mustang EcoBoost fans are also getting a boost in power to make every Mustang more fun and visceral to drive."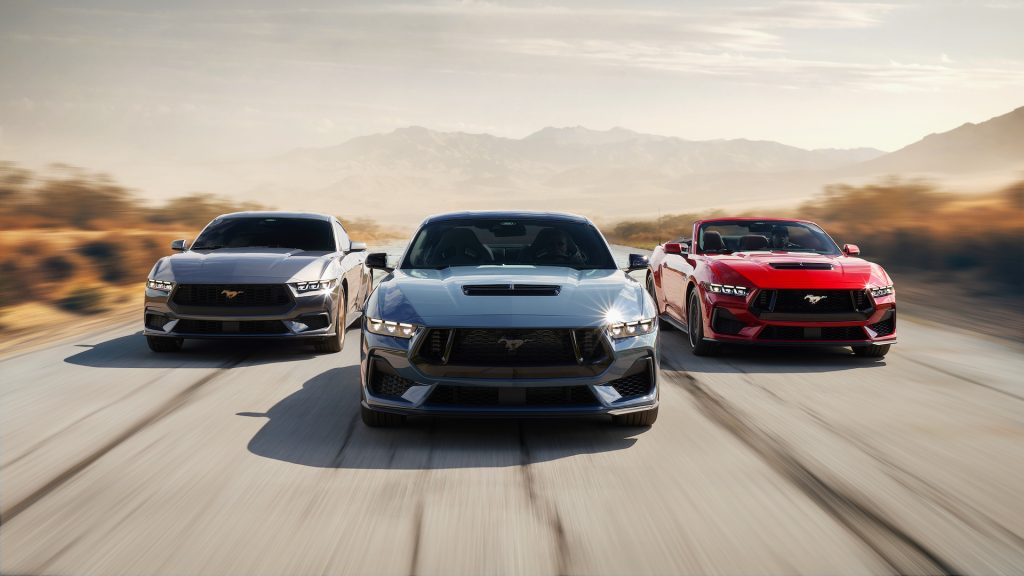 HOW POWERFUL IS THE 2024 V8 MUSTANG DARK HORSE?
Maximizing the power output of its naturally aspirated 5.0-liter Coyote V8 engine, the performance-centered Mustang Dark Horse will be able to produce 500 horsepower and 418 ft-lb of torque, making it the most powerful non-Shelby version ever made.
Boasting strengthened camshafts, a uniquely balanced crankshaft, and forged piston connecting rods, the Coyote engine will be able to deliver optimal performance both on the street and on the track.
"Every time someone gets behind the wheel of a Mustang, we know they want to feel that strong connection to their vehicle – and we're just as invested in creating that bond," says Suzanne Robinson, Coyote engine program supervisor. "With the increased responsiveness you get from the new dual throttle bodies, we're wringing every ounce of performance we can out of our engine so Mustang enthusiasts can have that experience."
WHAT ARE THE 2024 MUSTANG GT'S SPECS?
Also equipped in the standard Mustang GT coupe and convertible, the 4th-generation Coyote V8 engine is slated to deliver 486 horsepower and 418 ft-lb of torque, which is the most amount of power packed into a standard V8 Mustang.
The Coyote V8 engine includes a segment-first, dual intake, and dial throttle body induction system match with structural improvements, and an upgraded oil pan, minimizing induction loss by promoting greater air flow.
HOW MUCH HORSEPOWER IS IN THE 2024 MUSTANG ECOBOOST?
Also receiving a power upgrade at an affordable price is the 2024 Mustang EcoBoost, which features a new 2.3-liter EcoBoost engine that will be putting out 315 horsepower and 350 ft-lb of torque right out of the gate.
The 2024 Mustang EcoBoost's new engine features a new Modular Power Cylinder (MPC) engine architecture, maximizing performance while promoting an upgraded EPA fuel economy.
WHEN WILL THE 2024 FORD MUSTANG BE FOR SALE?
All 2024 Mustang couple and convertible models will be available in the U.S. in the summer of 2023.
HOW MUCH WILL THE 2024 FORD MUSTANG COST?
Current and final 2023 S550 Mustangs start at $27,240, with the GT's priced at $38,045, and Mach 1's at $56,270.
With the 2024 Mustangs right around the corner, a new generation model also means new standard equipment and upgrades across all trims. EcoBoosts are already priced at nearly $30,000, and GTs between $37,000 and $40,000. Given that the Dark Horse will be the new, high-performance trim, online rumors suggest that it will appear somewhere between $50,000 and $60,000.
Read More from PowerNation
Latest PowerNation Episodes