Failing Brakes Forces Ford Recall of 1.9 Million Vehicles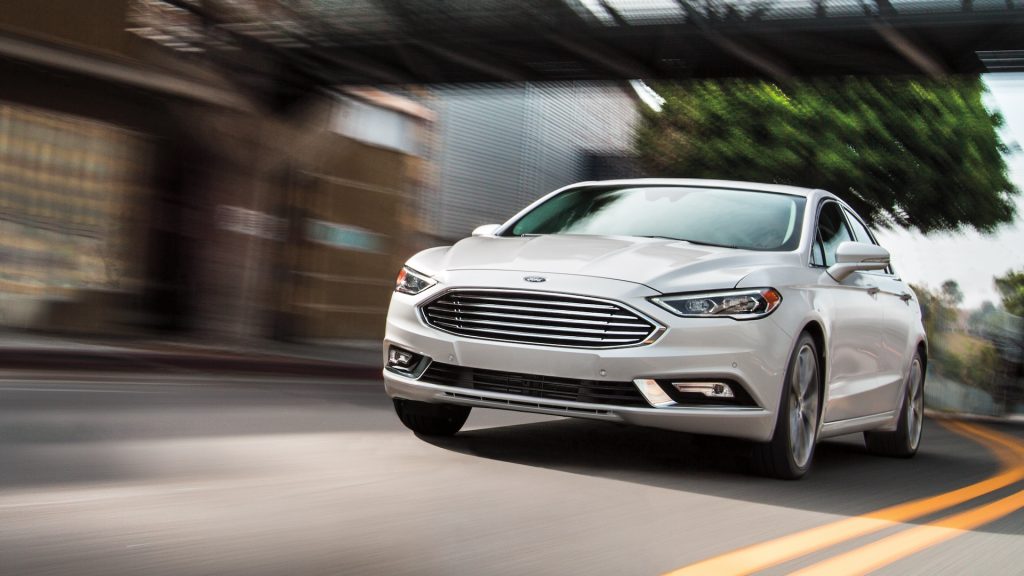 A recent Ford recall relating to faulty brake lines is expected to affect about 1.9 million Ford and Lincoln models, according to the NHTSA (National Highway Traffic Safety Association). Ford Fusions and Lincoln MKZs between the model years 2013 to 2018 are directly impacted by this recall due to reports of leaky brake hoses. This is a very serious safety issue because if left unchecked, a leaking brake hose can lead to brake failure at a time when the driver could need them the most.
Brake hoses typically have an average lifespan of six years before being due for replacement and neglecting them can lead to longer stopping distances and times. But in this particular case, the hoses affecting Ford Fusions and Lincoln MKSs can unexpectedly rupture. As of yet, there has only been one incident caused by faulty brake lines, thankfully with no reported injuries.
RELATED: Potentially Airborne Tonneau Covers Causes Toyota to Recall 130k Tundras
A second part of this Ford recall involves the wiper arms on some F-150s abruptly breaking due to the spline of the wiper arm being set to incorrect tooth heights. Drivers that are experiencing this issue may notice that their windshield wipers will operate with erratic or slow movements before detaching completely.
Resolving The Ford Recall is Free
The good news is as part of the Ford recall, dealerships will replace the brake hoses of the affected models at no cost to the customer, which is the case for most factory recalls. The bad news is, replacement parts to make the repairs are not available at the moment. Ford intends on sending out letters to consumers, informing them of the issue on April 17th. Once parts to fix the brake issue are available, a second letter will be sent out to inform owners to bring their vehicles in to have their brake lines replaced.
The same can be said for the windshield wiper arm issue regarding Ford's pickup trucks. Owners can bring their trucks into their local dealership for an inspection, and repairs will also be done for free if the splines on their wiper arms are not set to the ideal tooth height.
This Isn't The First Ford Recall of 2023
In 2022, Ford received the undesired title of the most-recalled auto brand of the year. Now, with only three months into the new year, Ford has already had to issue nearly a half-dozen other recalls. As of now, Ford has had to recall approximately 4 million vehicles into 2023.
A separate Ford recall involved malfunctioning axles on 2023 F-150s and Expedition 4x4s due to reported fractures, making the four-wheel-drive function irrelevant. Further damage to the front axle can cause the front wheels to lock up, as well as make the driveshaft physically impact the front crossmember and stability bar. If left unchecked, this could cause even more physical damage to the drivetrain and produce very loud and unpleasant banging sounds.
Another Ford recall that has been ongoing is the issue of cracked fuel injectors posing a potential fire hazard. If left neglected, a cracked fuel injector could cause the engine to ignite from under the hood.
Read More from PowerNation
Latest PowerNation Episodes