Everything You Need to Know About NASCAR Clash at The Coliseum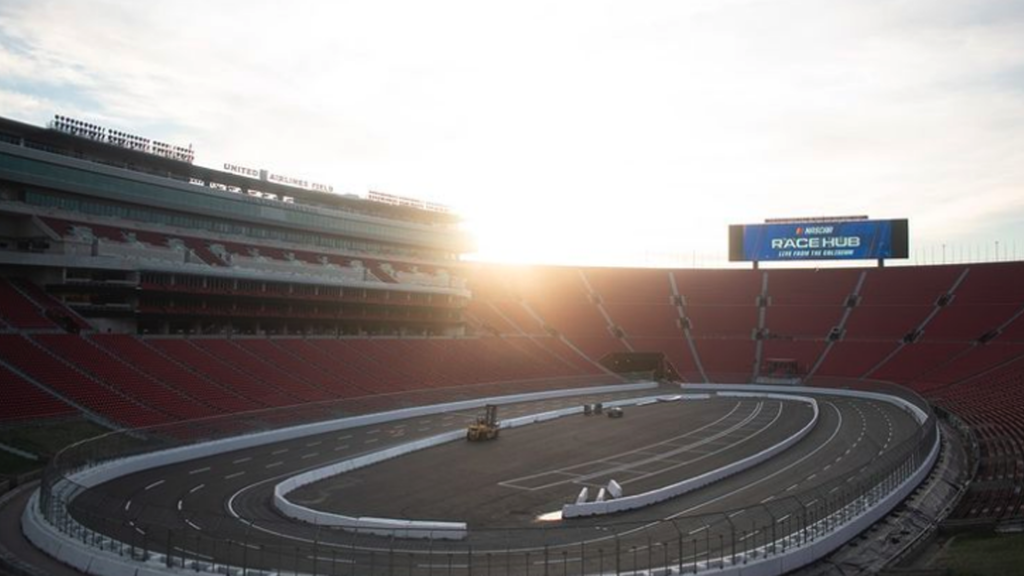 On Sunday, February 6th, The Busch Light Clash at The Coliseum will kick off the new racing season with 23 cars completing 150 laps around a quarter-mile track, at the famous Los Angeles Memorial Coliseum. This will mark the first time NASCAR will be holding its annual preseason race outside of the Daytona International Speedway since its birth in 1979.
The Los Angeles Memorial Coliseum has hosted a very long list of sporting events, including two Olympic Games. Soon, it will be adding NASCAR to its already impressive resumé.
On Saturday, February 5th the 36 chartered teams will have single-car qualifying rounds to determine the lineup for the heats.
Scheduled for 2pm CT on Sunday, the heats will consist of 25 laps around the track. The top four finishers of each heat will fill the first 16 spots of the main event.
The remaining cars that did not qualify will be divided into two 50-lap, final qualifying heats where their order will be determined by the order in which they finished.
The 23rd spot in the main event will be given to the driver who ranked highest in the 2021 driver standings.
The race will take place on a quarter-mile asphalt oval built around the venue's football field, and will also feature a pre-race performance by hip-hop artist Pit Bull.
WHEN TO WATCH THE BUSCH LIGHT CLASH AT THE COLISEUM
Date: Sunday, Feb. 6, 2022
Start time/TV channel: 5pm CT on FOX
Read More from PowerNation
Latest PowerNation Episodes