Everything You Need to Deliver Fuel from Tank to Engine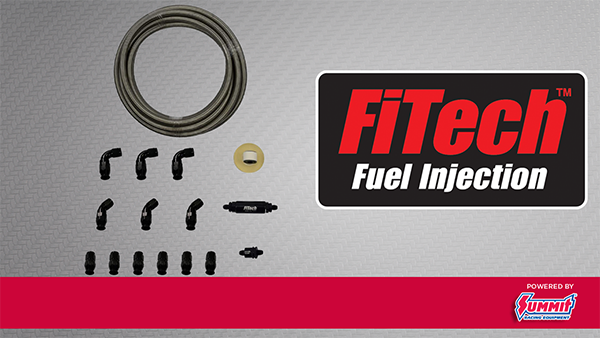 Get the fuel from the tank to your carburetor or EFI system with a FiTech Stainless Steel Fuel Line Kit. The kits have everything you need to plumb a reliable fuel line—stainless steel braided hose with PTFE inner liners, -6AN fittings, a fuel filter with a reusable 10-micron element, and an inline check valve to prevent fuel backflow and maintain consistent fuel pressure. You even get a choice of natural- or black-finish hose to match the rest of your vehicle's plumbing.
Do an LS Swap Your Way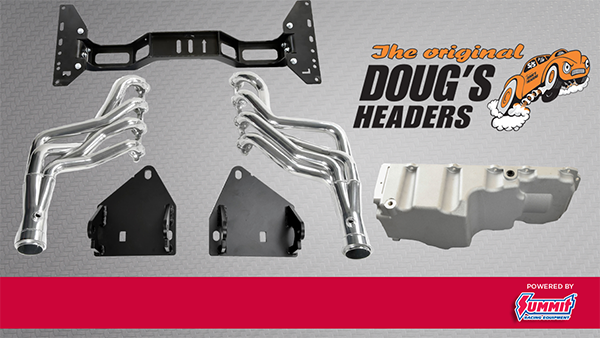 When is an LS swap kit not a kit?  When it's matched swap components from Doug's Headers. Doug's designed motor mounts, transmission crossmembers, low profile oil pans, long tube headers, and exhaust kits to work as a system. That gives you the option of buying them all at once or separately as your piggy bank allows. Doug's Headers LS swap components are available for 1963-1972 GM C10, 1964-1967 Chevelle, and 1970-1981 Camaro/Firebird.
How to Put a Late-Model F150 or Silverado in the Weeds and Make It Handle Better Too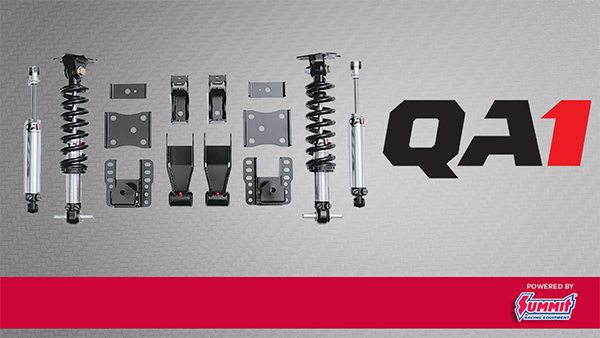 Lowering a late-model Ford F150 or GM Silverado/Sierra 1500 and improving its handling is as easy as installing a QA1 Lowering Kit. They feature a choice of single- or double-adjustable front coilover and rear shocks plus a rear flip kit to lower your truck up to 5 inches in front and 6 inches out back. The shocks allow you to fine-tune the ride and handling—switching between a comfortable cruise and a more aggressive tune for backroads driving is as easy as turning a dial.
Read More from PowerNation
Latest PowerNation Episodes