Diesel Fire Damages 1,500 Cars at London Airport Parking Garage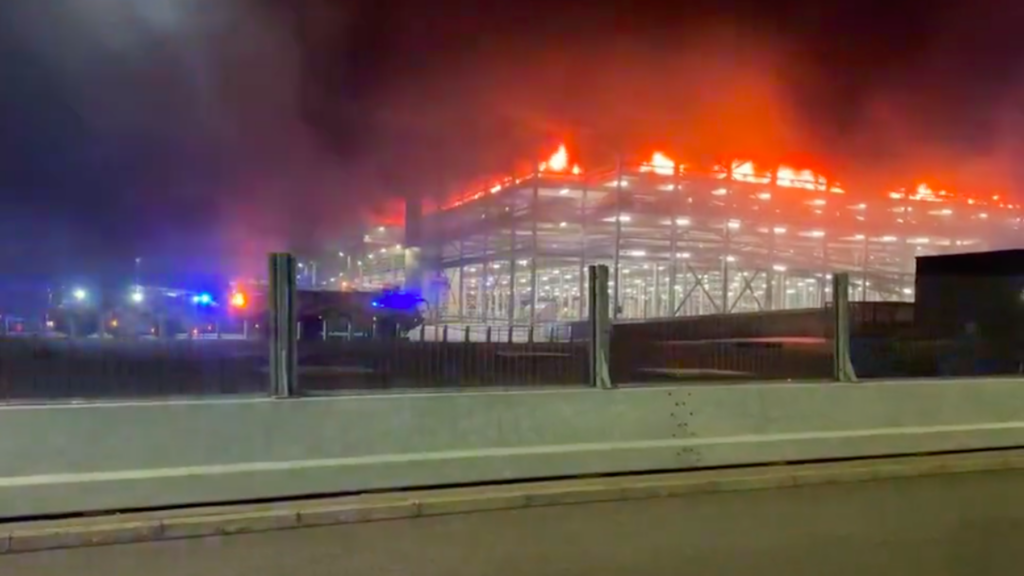 Firefighters had their hands full when a blaze erupted in a parking garage at the Luton airport near London, England. Officials believe the cause of the fire was from a diesel-powered vehicle, which went on to damage approximately 1,500 vehicles in the parking garage.
RELATED: Hyundai and Kia Recall Nearly 3.4 Million Cars Due To Spontaneous Fire Risks and Urge Owners to Park Outside
"We don't believe it was an electric vehicle," says Andrew Hopkinson, chief fire officer for the Bedfordshire Fire and Rescue. "It's believed to be diesel-powered, at this stage all subject to verification."
Other media outlets are reporting that the fire had ignited under the hood of a Range Rover diesel due to a possible electrical malfunction or leaky fuel line.
The parking garage fire caused all flights to be suspended, canceled, or diverted, affecting as many as 50,000 passengers.
The fire began on the third floor of a newly-built parking garage, resulting in part of it collapsing into the second floor, causing damage to even more vehicles. The blaze broke out late Tuesday night (10/11/23) and firefighters were able to keep it contained by the following morning, allowing the airport to resume flights.
Read More from PowerNation
Latest PowerNation Episodes