Details Continue to Emerge about Mustang Mach-E Performance Numbers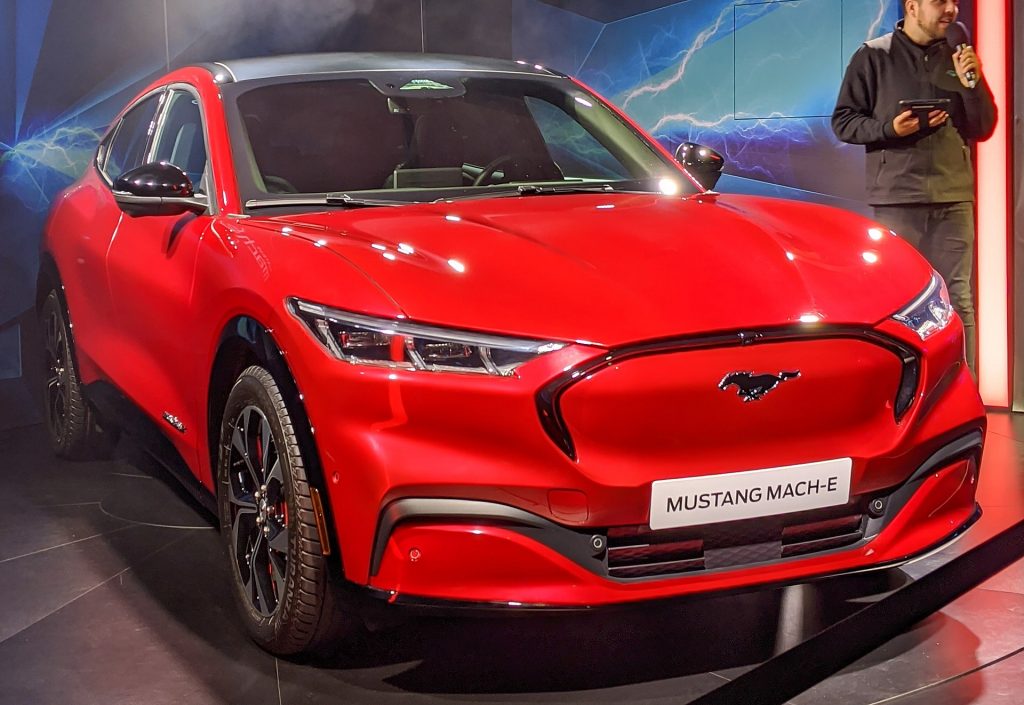 More details are starting to emerge about the mysterious Mustang Mach-E GT Performance Edition. Ford recently announced that their electric Mustang will reach 60 MPH in an impressive 3.5 seconds. For comparison, their newest 2020 Mustang GT Premium achieves the same speed in 4.5 seconds, and the Shelby GT 500 in 3.6 seconds.
Ford released a statement about these figures:
"Targeting a 0-60 mph time of 3.5 seconds, Mustang Mach-E GT Performance Edition joins the Mustang Mach-E GT stable, making an already-fast electric pony even quicker."
That is an impressive feat and brings it closer to competing with Tesla's Model-S, which goes 0-60 in a stomach churning 2.3 seconds, making the Mach-E a true performance vehicle. As we move forward, we're going to continue seeing competitive numbers in the electric vehicle market.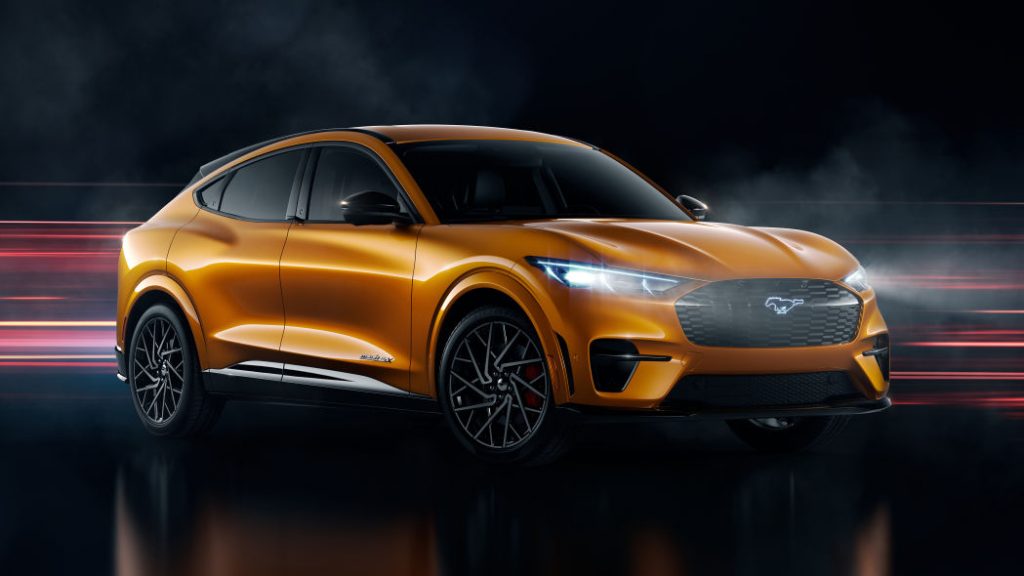 However, the news shouldn't come as too much of a shock. For years, Ford has been planning its first all-electric vehicle, but we initially thought it'd be
a small SUV/crossover, not the iconic Mustang.
Darren Palmer, global director of battery electric vehicles at Ford,
commented on this recent announcement:
"We already pushed the envelope by creating an electric vehicle
with the pony badge, so it's only natural that we push it even further. Mustang
Mach-E GT Performance Edition not only gives you the added performance you expect from the GT name but accentuates the thrill with the responsiveness of an all-electric powertrain."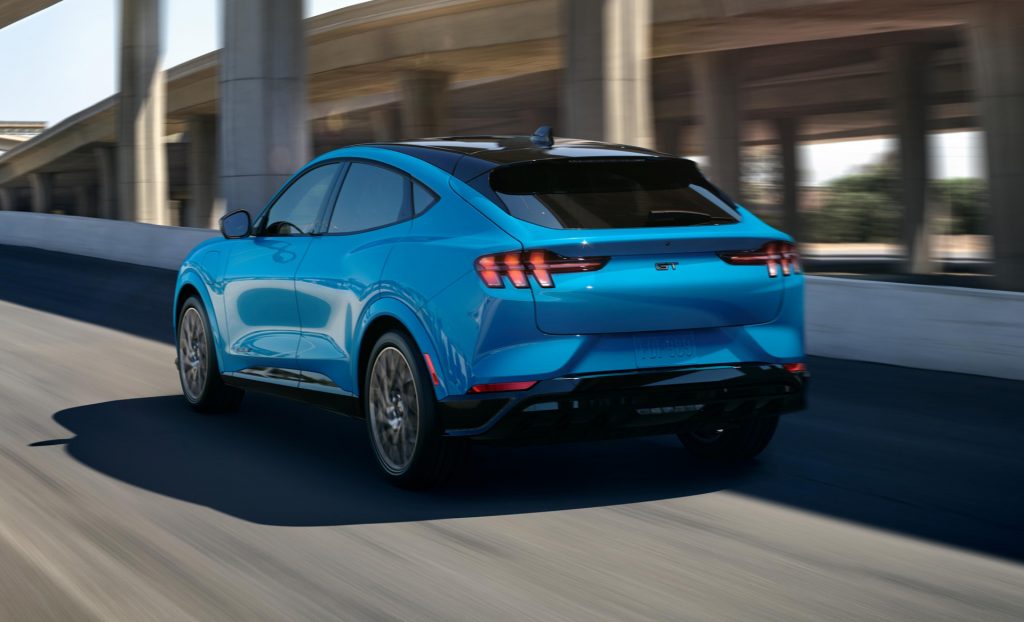 With 480 horsepower (358 kilowatts) and 634 pound-feet of torque (860
newton-meter), the performance edition will also boast "sportier
components," including 19″ front brakes and Brembo calipers, and
stock 245/45/R20 Pirelli summer tires. The Mach-E also comes with some special aesthetic features that include:
An instrument panel enhanced by a unique aluminum applique.
A Performance Edition GT badge in the rear of the vehicle.
Performance Gray ActiveX material that features metallic stitching
Unique perforated reflective inserts by Miko.
Both Mustang Mach-E GT Performance Edition and Mustang Mach-E GT will come in signature Mustang colors, which include Dark Matter Gray Metallic, Cyber Orange Metallic Tri-Coat, Star White Metallic Tri-Coat, Rapid Red Metallic Tinted Clearcoat, Iconic Silver Metallic, Grabber Blue Metallic, Shadow Black, and Space White Metallic.
Ford is planning delivery of the Mustang Mach-E Performance Edition next
summer. The automaker announced plans to start pricing at $60,500 before
incentives.
While there is no shortage of options available on the Mustang Mach-E and exceptional performance figures to match, is it enough for you to take the plunge toward electric? Let us know in the comments if you're convinced by the numbers.
Read More from PowerNation
Latest PowerNation Episodes