Canoo Delivers All-Electric Pickup Truck For U.S. Army Evaluation and Demonstration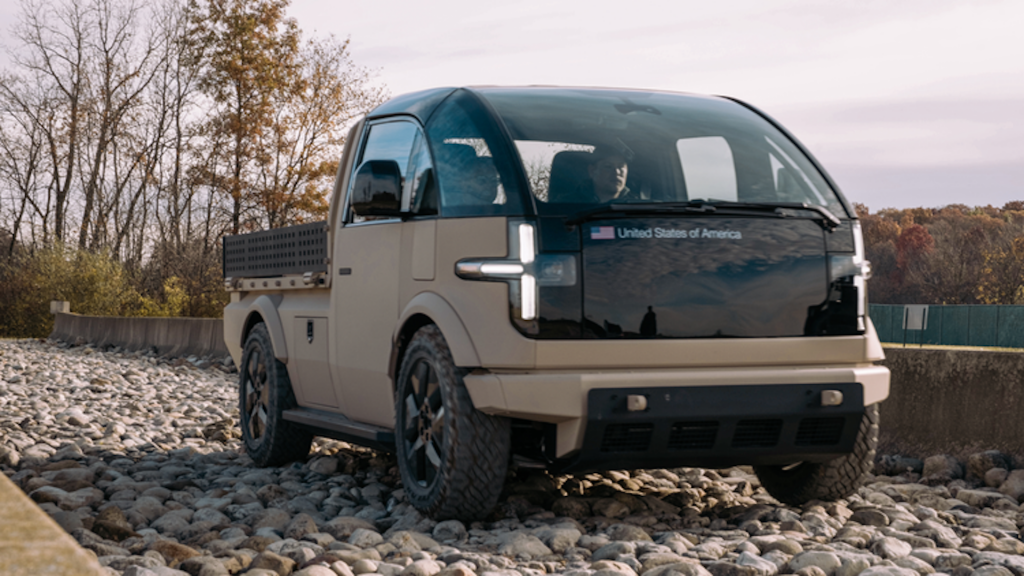 Canoo, a leading EV startup company has announced in a press release that they have delivered its new Light Tactical Vehicle (LTV) to the U.S. Army for analysis and demonstration following a contract that was arranged in July 2022.
Canoo's LTV serves to be a jack-of-all-trades vehicle through its ability to convert from pickup to flatbed truck, cargo vehicle, etc. With a convertible flatbed platform, the LTV can easily carry standard-sized plywood, construction, and oversized materials, as well as tactical equipment or attachments for the required mission.
The LTV pickup truck is designed to function in some of the most extreme environments that feature stealth configurations while providing optimal safety for the passengers and its battery. Much like other Canoo models, the LTV makes passenger ergonomics a priority by building the cabin around body motion and height. The pickup truck also features a long list of functional components including an extendable bed, multiple workstations, storage, and more.
RELATED: The United States Army is Testing Out The GMC Hummer EV
The truck's all-wheel-drive system boasts 600 horsepower. To improve upon its off-roading capabilities, the LTV is also equipped with air springs, raised suspension, and 32-inch all-terrain tires.
"The LTV is another milestone proving the power of our technology and how it can be used, even in tactical situations," said Tony Aquila, Chairman & CEO at Canoo. "This is a winning algorithm for our customers and company."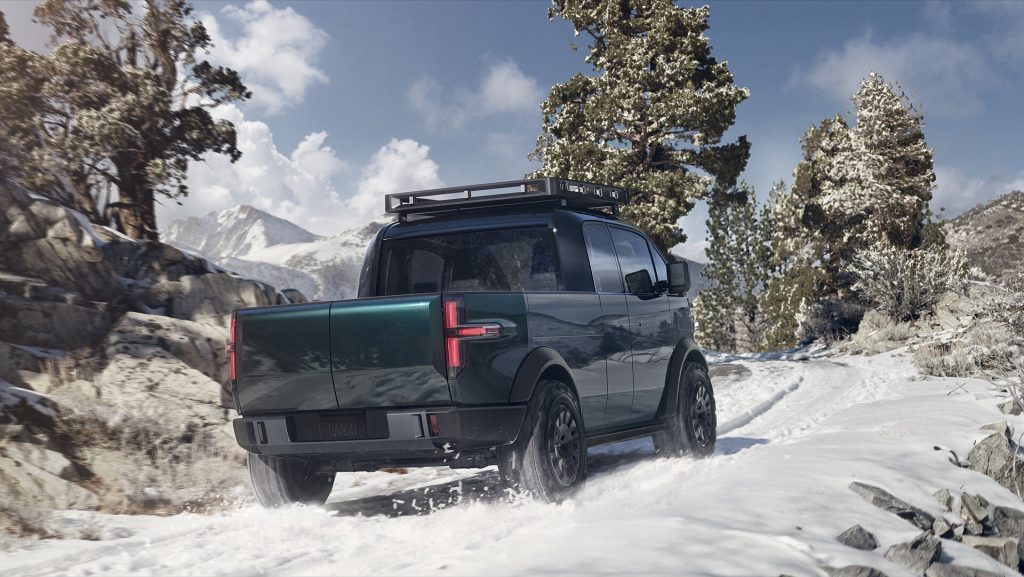 Read More from PowerNation
Latest PowerNation Episodes