Aston Martin Goes Full "James Bond" with a New Car That Speaks in a British Accent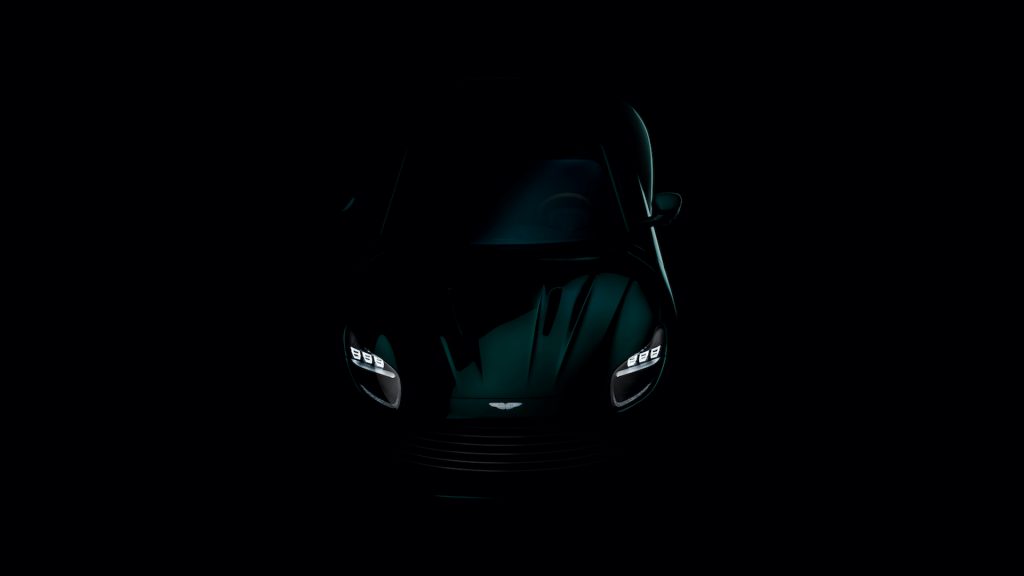 When we think Aston Martin, we think of the ultra-luxurious British automaker that builds cars for the likes of celebrities, dignitaries, and socialites. Now the car brand has released three teaser images for an upcoming model that is outfitted with enough power and special tech features that would even make James Bond blush.
In 2016, the DB11 was revealed at the Geneva auto show, which delivered a new production standard for future Aston Martin's, which included a new V-12 engine.
RELATED: Mercedes-Benz May Be Chopping More Than Half of Its Model Lineup by 2030
While not much has been revealed about this new sports car, the brand announced in a press release that it will be raising the bar for itself once again, particularly for how it defines its GT line. "This highly anticipated sports car will break free from the norms of the GT sector, creating a new category of one celebrating 75 years of Aston Martin's iconic DB bloodline of exceptional hand-built British sportscars. This is no mere GT. Grand is not enough."
Based on the teaser images, many believe that this new DB will expand on the design of its predecessor, the DB11.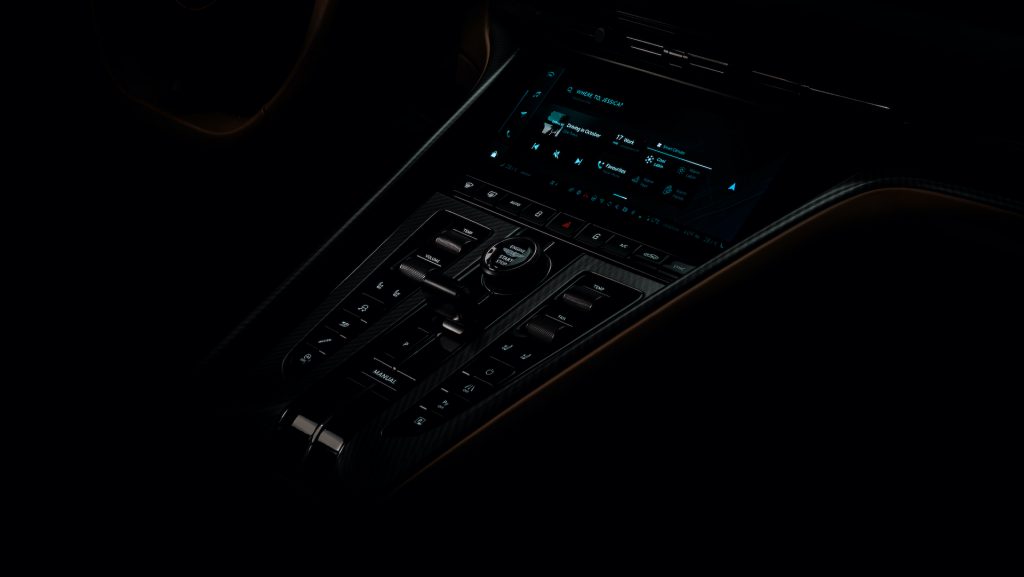 This Aston Martin Can Talk?
However, according to Aston Martin chairman/co-owner Lawrence Stroll, this new model will replace its old Mercedes-Benz-based infotainment system with a bespoke one specific for the brand that will also feature "a proper English accent."
This could allude that this new DB will feature its own AI system, much like that of J.A.R.V.I.S., the AI designed by Tony Stark of the Marvel comic books.
Other than that, Aston Martin declares that this new sports car will serve as a benchmark for the brand's emphasis on "class-leading performance, driving dynamics, and ultra-luxury."
The addition of a speaking AI with an authentic British accent will definitely have James Bond fans' hearts pounding. Of course, chances are the bullet-proof glass and ejection seat will likely be aftermarket options.
Read More from PowerNation
Latest PowerNation Episodes