A Lincoln Continental JFK Rode In The Day He Was Assassinated Is Up For Auction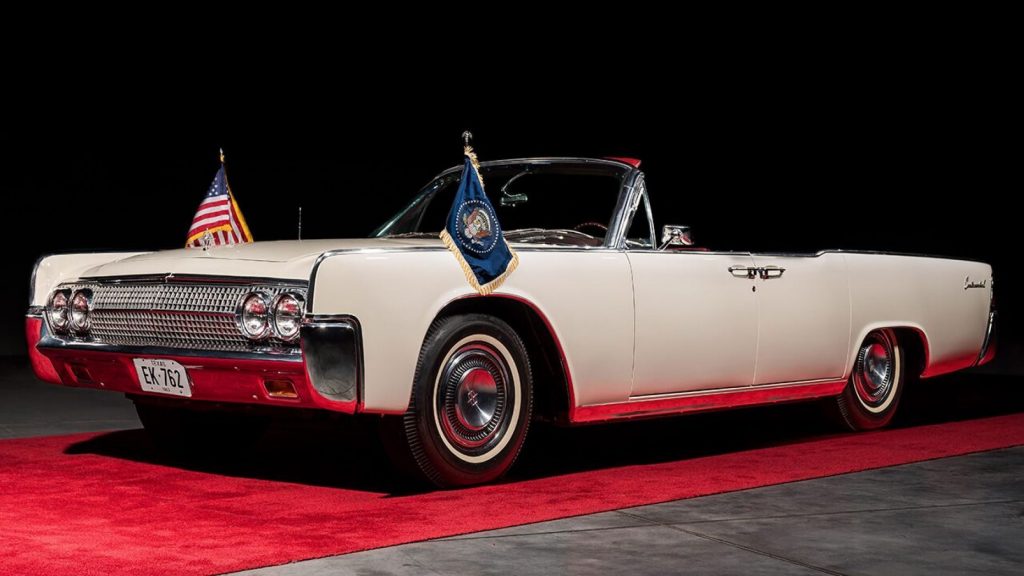 A Lincoln convertible that President John F. Kennedy rode in on the day he was assassinated is now up for sale at the virtual Bonham's American President Experience Auction taking place on October 14.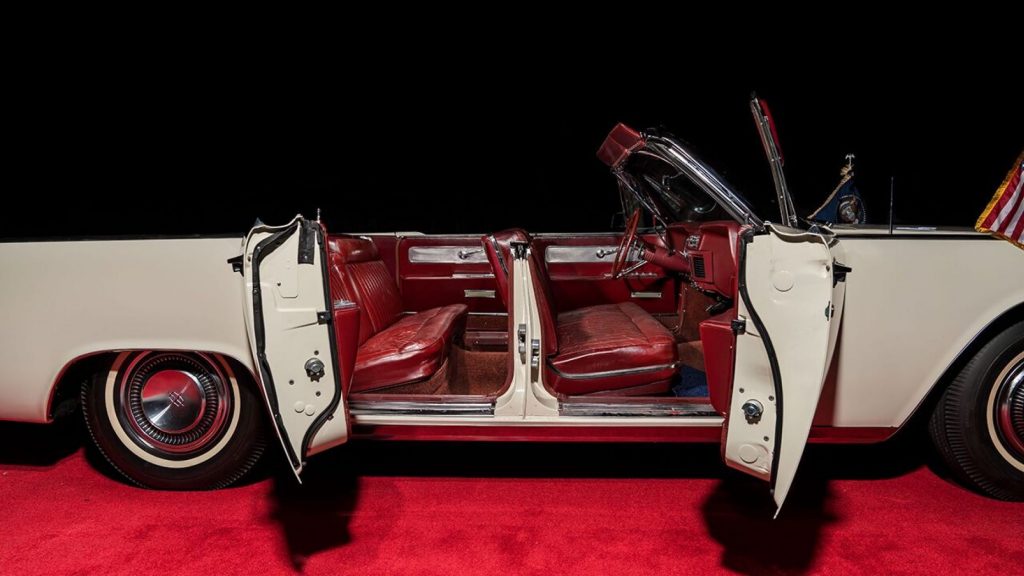 However, this was not THE convertible JFK was assassinated in. The car for sale is a white, stock 1963 Continental that was loaned to Texas Governor John Connally to drive Kennedy through Fort Worth to Caswell Air Force base for their flight to Dallas.
The limousine Kennedy was shot in, the SS-100-X, was later equipped with a bulletproof roof and used during the Johnson administration before being sent to be put on display at The Henry Ford museum in Dearborn, MI.
The white limo currently for sale was bought by a private owner, then changed hands several times before being sold at auction in 2013. It's had its engine replaced and been repainted, however, it has kept the original red interior. Bonhams estimates its value up to $500,000.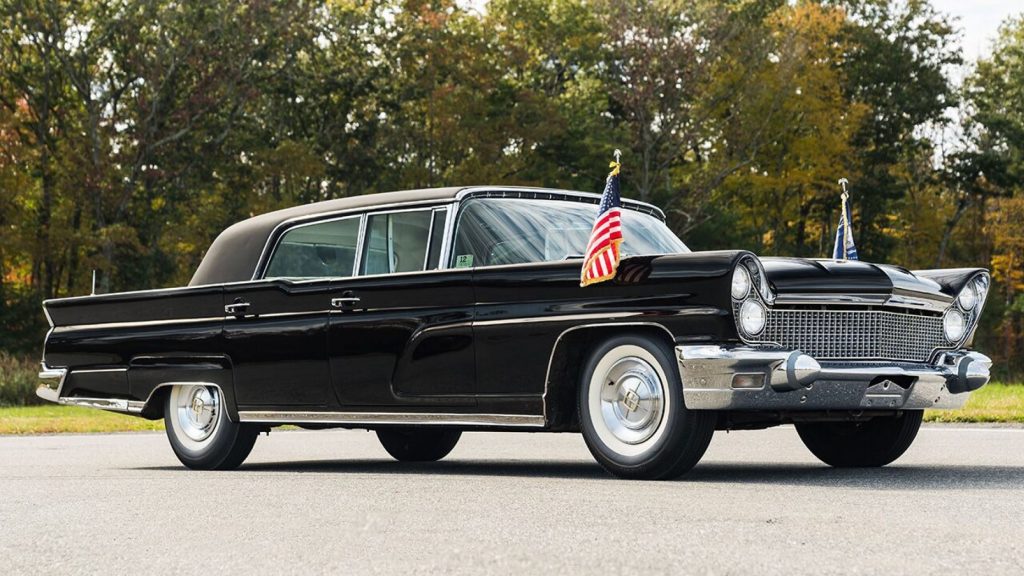 A second Lincoln (pictured above) is also being offered at the auction with closer ties to the Kennedy White House. It's a bulletproof hardtop 1960 Lincoln Continental Mark V Executive Limousine. This car was more of a workhorse than a parade vehicle and was used to shuttle the president throughout Washington.
Read More from PowerNation
Latest PowerNation Episodes