Why Some 2024 Ford Mustang Models Are Getting a Hefty "Gas Guzzler Tax"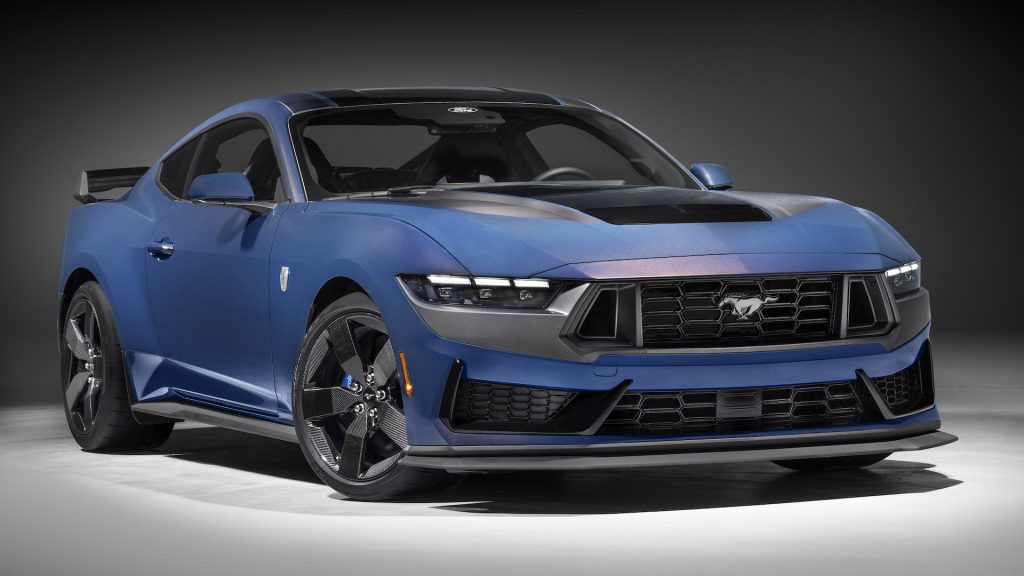 The 2024 Ford Mustang has already sped to the front of the line for new vehicles arriving in 2023. While it is slated as the most powerful pony car to date, all those extra horses may come at a cost. Many enthusiasts on the Mustang 7G forum have discovered that the 2024 Ford Mustang S650 may come with a higher price tag due in part to a Gas Guzzler Tax (GGT).
What Is The Gas Guzzler Tax for the 2024 Ford Mustang?
As defined by the US EPA, the Gas Guzzler Tax is applied to only new passenger cars that do not meet required fuel economy levels. This tax does not apply to trucks, minivans, and SUVs because these kinds of vehicle types were not widely available in 1978, and were mostly used for primarily commercial purposes.
The order guides for the 2024 Ford Mustang were released in March 2023, suggesting that a $1,000 GGT is applied to units with a manual transmission, and $1,300 to models with an automatic transmission.
RELATED: Top 5 Things About The 2024 Ford Mustang You Need To Know
How Does This Affect The Final Price?
Aside from a GGT, the 2024 Ford Mustang GT and Dark Horse may be seeing an increase in their MSRPs as a result of "strong demand" from prospective buyers for the high-performance models' 5.0-liter Coyote V8 engine that produces 500 horsepower and 418 ft.-lb. of torque.
Following the $1,595 destination fee, the initial pricing for the new Mustangs are:
EcoBoost base: $32,515
EcoBoost Premium: $38,040
EcoBoost Premium Convertible: $43,540
GT: $44,090 (GGT $1,000)
GT Premium: $48,610 (GGT $1,000)
GT Premium Convertible: $54,110 (GGT $1,000)
Dark Horse: $60,865 (GGT $1,300)
Dark Horse Premium: $64,860 (GGT $2,800)
Read More from PowerNation
Latest PowerNation Episodes