HorsePower Builds
Parts Used In This Episode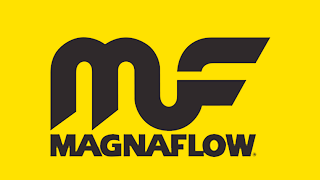 Magnaflow
Exhaust System, Competition, Rear Axle-back, Stainless Steel, Ford, Mustang, V8, Kit
Coker Tire
Tire, Coker Excelsior, 525/550-18, Bias-Ply, Blackwall, Each
Comp Cams
Rocker Arms, Stud Mount, Roller Tip, Steel, 1.52 Ratio, Fits 3/8 in. Stud, Chevy, Small Block, Kit
Edelbrock
Intake Manifold, Performer RPM Air Gap, Dual Plane, Aluminum, Natural, Square Bore, Chevy, Vortec/E-Tec, Each
Hurst
Shifter Stick, HardDrive, Manual Transmission, Billet Aluminum, Polished, Titanium Anodized Handle, Each
Aeromotive Inc.
A1000 GT500 Stealth Kit S197
Aeromotive Inc.
Fuel Filter, Inline Mount, Black, 10 Microns, -10 AN Female Inlet, Outlet, Gasoline, Each
Aeromotive Inc.
Fuel Pressure Regulator, 40-75 psi, Red and Black Anodized, Universal, Each
Aeromotive Inc.
Fuel Pump, A1000, 90 psi Max Fuel Pressure, 600 lbs./hr. Free Flow Rate, Fuel Filter, Chevy, 6.2L, Kit
Aeromotive Inc.
Fuel Rails, Aluminum, Red Anodized, Ford, Mustang, 5.4L, Pair
Aeromotive Inc.
Fuel System, A1000 Stealth, Pump, Filter, Chevy, Kit
Aeromotive Inc.
Fuel Tank, Stealth System, 340 Stealth Pump, Steel, Gray Powdercoated, Chevrolet, Pontiac, 1969, Each
Coker Tire
Wheel Vintiques 18x5.5 Painted Street Rod Wire Wheel 5x5.5/2.5
Kimberly-Clark Professional
Scott Pro-Shop Towel, Roll
Episode Transcript
(ANNOUNCER)>> TODAY ON HORSEPOWER DISCOVER HOW TO AMP UP THE FUEL DELIVERY TO FEED A POTENT MODIFIED MUSCLE MACHINE. PLUS REAL WORLD ROCKER ARM TECH AND HOW TO SAVE CASH BY REBUILDING YOUR OWN ALTERNATOR.

(MIKE)>> TODAY HORSEPOWER LENDS A HAND TO A MUSTANG THAT'S PART OF A HIGH PERFORMANCE LEGEND. IT'S A SHELBY TERLINGUA GT 500, A SPECIAL BREED WITH A LEGACY THAT GOES BACK TO 1965. THAT'S WHEN THE LATE CARROLL SHELBY AND SOME FRIENDS STARTED A UNIQUE TONGUE IN CHEEK RACE TEAM AT A WEST TEXAS RANCH.

COMPLETE WITH A BARKING RABBIT LOGO, WHICH MYSTERIOUSLY FOUND ITS WAY ONTO THE MOST FAMOUS RACE CARS THROUGHOUT THE WORLD. ( )>> THERE WAS ONE RACE WHERE, WHEN NO ONE WAS LOOKING, CARROLL AND BILL GRABBED A BUNCH OF THESE STICKERS AND THEY KINDA WALKED DOWN THE GRID WHERE ALL THE CARS WERE AND JUST KINDA STUCK THEM ON ALL THE CARS WITHOUT SAYING ANYTHING TO ANYBODY. THIS THING STARTED SHOWING UP EVERYWHERE, THIS LITTLE STICKER. JUST KINDA TOOK OFF ON ITS OWN AND JUST WENT CRAZY, WENT FROM THERE.

(MIKE)>> THIS FIVE POINT FOUR MAKES 700 HORSEPOWER AT THE WHEELS THANKS TO A KENNY BELL MAMMOTH BLOWER SYSTEM.

THE PROBLEM IS IT ONLY HAS A BOOST TO PUMP TO INCREASE VOLTAGE TO THE STOCK FUEL PUMP ON THE NONRETURN LINE SETUP. NOT ENOUGH TO MAXIMIZE THE POWER IT'S CAPABLE OF. YOU MAY KNOW AEROMOTIVE FUEL SYSTEMS BY SOME OF THE DRAG RACING CLASSES THEY DOMINATE LIKE NHRA PRO STOCK OR BY

SEEING THEIR PARTS ON BRACKET CARS ALL THE WAY

UP TO WILD PRO MODS.

BUT THEY ALSO HAVE A HUGE LINE OF FUEL DELIVERY PRODUCTS FOR CLASSIC STREET RODS ALL THE WAY UP TO TODAY'S LATE MODEL MUSCLE CARS. SO THAT'S WHY WE'RE GOING TO REPLACE THE ENTIRE FUEL SYSTEM ON THAT GT 500 UTILIZING ONE OF THEIR NEW STEALTH IN TANK PUMPS. TO GET THE FACTORY PUMP OUT, WE NEED TO REMOVE THE REAR SEAT FROM THE CAR. PULL THE FUEL PUMP ACCESS COVER UP, REMOVE THE ELECTRICAL CONNECTOR, FUEL LINES, AND PULL THE FACTORY PUMP ASSEMBLY OUT OF THE TANK. NOW THAT IT'S OUT, THIS THING REMINDS ME OF THE FIRST ARTIFICIAL HEART. NOW IT ACTUALLY HAS TWO SMALL PUMPS THAT FEED TO A SINGLE OUTLET. THERE NO RETURN LINE, AND THIS THING'LL SUPPORT ABOUT 550 TO 600 HORSEPOWER ON ITS OWN. NOW THE MASSIVE STEALTH PUMP IS AN ACTUAL A-1,000 THAT WILL SUPPORT UP TO 1,000 HORSEPOWER IN BOOSTED APPLICATIONS. IT COMES WITH A SIPHON TUBE AND A BRACKET FOR THE FUEL LEVEL SENDER. NOW THE HAT IS PRETTY UNIQUE. IT'S A BILLET PIECE, COMES WITH A BULKHEAD FOR THE ELECTRICAL WIRING TO PASS THROUGH, A FEED AND RETURN LINE, AS WELL AS LUGS FOR THE EXTERNAL WIRING. NOW IT DOES REQUIRE THE USE OF AN EXTERNAL REGULATOR. NOW FIRST THINGS FIRST, WE NEED TO SWAP SOME PARTS FROM THE FACTORY SETUP. WE'LL START BY REMOVING THE ELECTRICAL CONNECTION FOR THE FUEL LEVEL SENDER, WHICH COMES OFF NEXT.

NOW WE CAN ATTACH IT TO THE NEW PUMP ASSEMBLY AND SECURE IT WITH THE GROUND IN PLACE. THE FACTORY ELECTRICAL BULKHEAD GOES IN THE BILLET HAT AND SEALS WITH AN ORING. REATTACH THE LEVEL SENDER CONNECTOR, FOLLOWED BY THE POSITIVE AND NEGATIVE PUMP WIRES. TO GET THE PUMP ASSEMBLY IN THE TANK, DON'T FORCE IT. TAKE YOUR TIME, IT WILL FIT. NOW IS A GOOD TIME TO REMOVE THE BOOSTAPUMP AND ALL OF ITS WIRING. BACK ON THE ENGINE IT'S TIME TO REMOVE THE MAMMOTH BLOWER TO ACCESS THE FUEL RAILS.

FIRST DISCONNECT THE INJECTORS AND THE FUEL SUPPLY LINE. NOW REMOVE THE FACTORY FUEL RAILS. THE DIFFERENCE HERE IS OBVIOUS. THE NEW BILLET RAILS HAVE THROUGH BORES THAT MEASURE FIVEEIGHTHS OF AN INCH, AND THESE THINGS ARE CAPABLE OF SUPPORTING UP TO 3,000 HORSEPOWER. PLACE THE SAME INJECTORS IN THE NEW RAILS USING LUBE ON THE ORINGS. INSTALL FITTINGS INTO THE END OF THE RAILS, AND INSTALL THEM USING THE FACTORY HARDWARE. THE AEROMOTIVE BYPASS REGULATOR ATTACHES TO THE PASSENGER SIDE STRUT TOWER. AND LINES ATTACH TO THE RAILS, AND THEN TO

THE REGULATOR ITSELF. THE FINAL CONNECTION UP HERE IS THE RETURN LINE. NOW WE CAN REINSTALL THE MAMMOTH, THE INTAKE INLET, AND THE BELT.

(JOE)>> UNDERNEATH THE FUEL TANK RESEMBLES A SADDLE BAG WITH THE DRIVESHAFT RUNNING THROUGH THE CENTER.

FUEL GETS SIPHONED FROM THIS SIDE OVER TO THE FUEL PUMP SIDE. THIS SETUP MAKES CONVERTING TO A RETURN STYLE SYSTEM A LITTLE BIT DIFFICULT UNTIL NOW.

(MIKE)>> ALL THE STOCK FUEL LINES HAVE TO GO, FROM THE

TANK TO THE FILTER, AND ALL THE WAY TO THE ENGINE. NEW DASHEIGHT LINE WILL TAKE ITS PLACE, INCLUDING A NEW BILLET SERVICEABLE FILTER GETTING MOUNTED IN THE FACTORY POSITION.

NOW THE MAIN DIFFERENCE IN THE FUEL SYSTEM TYPE,

THE RETURN LINE. LOOSEN AND SLIGHTLY LOWER THE TANK FOR THE LARGER FUEL LINES TO MAKE IT UP TO THE PUMP. THE FINAL STEP FOR THE LINES, TIGHTEN THEM TO THE PUMP HAT AND REPLACE THE ACCESS PANEL. WE'RE NOT INCREASING PRESSURE WITH THIS SYSTEM, IT'S MORE ABOUT THE FLOW.

AND NOW THAT WE KNOW WHEN WE GO TO WIDE OPEN THROTTLE ON THIS BIG FIVE POINT FOUR LITER, IT'S NOT GONNA STARVE FOR FUEL. CARROLL AND THAT NOW FAMOUS LITTLE RABBIT WOULDN'T HAVE IT ANY OTHER WAY.

(JOHN)>> NOW FOR YOU GUYS THAT ARE PRETTY FAMILIAR WITH YOUR WAY AROUND AN ENGINE STAND, WELL YOU ALREADY KNOW WHY

THERE'S GOOD POWER TO BE FOUND IN ROCKER ARMS. NOW FOR SOME GUYS IT CAN BE A LITTLE MORE INTIMIDATING. SO TODAY WE'RE GONNA GO OVER HOW TO CHECK YOUR ROCKER ARMS AND INSURE YOU'RE GETTING MAXIMUM LIFT.

YOU MIGHT BE SURPRISED AT HOW A FACTORY STAMPED ROCKER ARM WILL COME UP SHORT AND THE POWER THAT YOU'RE LOSING. NOW I'VE ALREADY GONE AHEAD AND TORN DOWN THIS LITTLE VORTEC ENGINE. NOW IT'S GOT A HYDRAULIC ROLLER FROM EDELBROCK IN IT WITH A POINT 539 INCH LIFT ON THE INTAKE SIDE WITH A ONEFIVE RATIO ROCKER ARM. SO HOW DO WE CHECK MAX LIFT AT THE VALVE? WE ONLY NEED A FEW SIMPLE TOOLS, LIKE A PUSH ROD LENGTH CHECKER, A DIAL INDICATOR WITH A MAGNET BASE, AND IF YOU'RE RUNNING A HYDRAULIC ROLLER LIKE WE ARE YOU'RE GONNA HAVE TO HAVE A SET OF SOLIDS. NOW HERE'S WHY. NOW WHEN YOU WANT TO DO A TEST LIKE THIS AND YOU COME UP ON YOUR MAX LIFT, AS SOON AS YOU LET GO, THE PLUNGER'S GONNA BLEED OFF, YOU'RE GONNA LOSE EVERY BIT OF YOUR MEASUREMENTS. THIS IS WHERE THE SOLID LIFTERS COME IN. IT'S THE ONLY WAY TO GET AN ACCURATE READING OF LIFT. BUT ANYTIME YOU CHANGE VALVETRAIN PARTS, IT USUALLY CHANGES PUSH ROD LENGTH. AND SINCE THIS IS ONLY A TEST, WE'RE USING A TEMPORARY ADJUSTABLE PUSH ROD. WITH THE STOCK ROCKERS BACK ON AND SET TO ZERO LASH, LETS SEE WHAT WE GOT. THREE, FOUR, FIVE, LOOKS LIKE WE HAVE 521 THOUSANDTHS TOTAL LIFT AT THE VALVE. HOWEVER THE CAM CARD SAYS WE SHOULD HAVE 539

THOUSANDTHS TOTAL LIFT. NOW THIS ROCKER ARM CAME UP ABOUT 18 THOUSANDTHS SHORT. YOU'RE NOT GONNA TELL ME THAT'S NOT WORTH SOME POWER. NOW LET ME SHOW YOU WHY THAT HAPPENED, IT'S REAL SIMPLE. IT'S THIS STAMPED ROCKER ARM AND THEY'RE MASS PRODUCED. SO WHAT THAT MEANS IS YOU'RE GENERALLY NEVER GONNA FIND TWO OF THEM THAT EQUAL THE SAME, AND THEY ALWAYS COME UP SHORT ON ROCKER ARM RATIO LIFT. NOW HERE'S HOW WE'RE GONNA FIX THAT PROBLEM.

WE PICKED UP THESE FROM COMP CAMS FOR A LITTLE OVER $100 BUCKS. NOW YOU CAN SEE A DIFFERENCE BUT THE BIGGEST ONE IS THE FACT THAT THESE ARE CAST, NOT STAMPED OUT OF 8620 CHROMOLY STEEL. NOW THAT'S A SUPERIOR METAL THAT WON'T FLEX.

IT'LL ALSO INSURE CONSISTENT AND MAXIMUM VALVE LIFT. ONE, TWO, THREE, FOUR, FIVE, AND 539 JUST LIKE THE CAM CARD SAYS WE SHOULD HAVE. NOW WE WERE ABLE TO GET OUR 18 THOUSANDTHS LIFT BACK BY JUST SIMPLY SWAPPING OUT TO THOSE ROCKER ARMS. NOW SOME OF YOU GUYS MIGHT BE SAYING, WELL, THE 18 THOUSANDTHS ISN'T GONNA MAKE THAT BIG OF A DIFFERENCE. WELL LOOK AT IT MY WAY. TAKE THE 18 THOUSANDTHS, MULTIPLY IT BY ALL 16 VALVES. NOW WE'RE AT OVER A QUARTER OF AN INCH LIFT WE'VE LOST THROUGH THE ENTIRE CAME SHAFT. GUYS THAT'S LIKE RUNNING A SMALLER CAM SHAFT. AND WE'RE GONNA TEST THAT THEORY BY PUTTING IT BACK TOGETHER AND MAKING A PULL WITH THE STAMPED FACTORY ROCKER ARMS, AND THEN SWAP THEM OUT FOR THE CAST TO SEE

WHAT THE POWER DIFFERENCE IS. WE'LL BE RUNNING THIS ENGINE WITH THE TYPICAL STREET SETUP. A DUAL PLANE AIR GAP FROM EDELBROCK ALONG WITH THE 650 VACUUM SECONDARY STREET CARBURETOR FROM QUICK FUEL. AND SINCE THIS MOTOR'S ALL STREET, IT SHOULD RUN JUST FINE RIGHT OUT OF THE BOX. WE'LL MAKE THREE RUNS ON EACH SETUP AND PICK THE BEST RESULTS. THE STAMPED ROCKERS HELPED CREATE 358 HORSEPOWER AND 377 FOOT POUNDS OF TORQUE.

NOW WE'LL SWAP TO THE CAST ROCKERS. THE BEST OF THREE MORE PULLS IS 370 HORSEPOWER AND 389 FOOT POUNDS OF TORQUE. NOW THAT WAS WORTH 14 MORE HORSEPOWER AND 11 MORE FOOT POUNDS OF TORQUE FOR JUST A LITTLE OVER $100 BUCKS.

NOW IT'S NOT ALWAYS ABOUT THE PEAK NUMBERS. THIS THING ACTUALLY PERFORMED BETTER OVERALL.

THE LIGHT GREEN LINE REPRESENTS THE STAMPED ROCKER ARMS AND THE DARK GREEN REPRESENTS THE CAST. NOW RIGHT OFF THE LINE UP UNTIL ABOUT 4,100 THE CAST WERE BETTER. THEY KINDA MET IN THE MIDDLE BUT THE CAST STILL WERE BETTER

ALL THE WAY THROUGH THE TOP END OF THE RPM RUN. NOW THERE'S NOTHING WRONG WITH STAMPED ROCKER ARMS FOR YOUR DAILY DRIVERS, BUT WHEN YOU'RE BUILDING AN ENGINE FOR POWER, THOSE CAST ROCKERS ARE JUST ANOTHER ADDITION YOU SHOULD NOT OVERLOOK.

(JOE)>> IF YOUR CAR'S ALTERNATOR GOES, BASICALLY YOU'VE GOT TWO CHOICES. BUY A NEW ONE OR A MORE AFFORDABLE OPTION, REBUILD IT.

(MIKE)>> WITH THIS REBUILD KIT WE GOT FROM SUMMIT RACING. NOW IT INCLUDES A NEW RECTIFIER, FRONT AND REAR

BEARING, BEARING RETAINER, BRUSH HOLD ASSEMBLY, AND HEAT TRANSFER COMPOUND. NOW THE REGULATORS VERY SELDOM GO BAD IN THESE UNITS, SO THERE'S NOT ONE INCLUDED IN THE KIT. NOW THIS IS A CS 130-D ALTERNATOR THAT USUALLY

COMES IN A 150 AMP RATING. IT CAN BE IDENTIFIED BY THE FOUR BOLTS THAT HOLD THE CASE TOGETHER AS WELL AS THE PLASTIC BACK COVER AND NO EXTERNAL FAN UP FRONT. NOW THEY CAN BE FOUND ON GM VEHICLES RANGING FROM CHEVY CORSICAS, TRUCKS, ALL THE WAY TO HIGH PERFORMANCE APPLICATIONS LIKE THE CHEVY CAMARO. TO GET STARTED I'M GONNA MARK THE CASE WITH A CHISEL SO WE KNOW WHAT DIRECTION IT WAS CLOCKED AND HOW THE CASE GOES BACK TOGETHER. REMOVE THE PULLEY NEXT. IT'S ON TIGHT, SO USE AN IMPACT IF YOU HAVE ONE. USING A SCREW DRIVER, REMOVE THE REAR COVER BY RELEASING THE CLIPS. NOW REMOVE THE SCREWS FROM THE RECTIFIER AND REGULATOR. THEY ARE DIFFERENT, AND THE INSULATED SCREW HAS TO GO BACK IN THE ORIGINAL POSITION. NOW DESOLDER THE REGULATOR FROM THE RECTIFIER. DESOLDER THE THREE STATOR LEADS FROM THE RECTIFIER. THEN REMOVE IT AS WELL. I'M USING A SCOTT PRO SHOP TOWEL WITH SOLVENT TO WIPE THE HEAT TRANSFER COMPOUND FROM THE REAR HOUSING.

NOW WE CAN REMOVE THE FOUR BOLTS THAT HOLD THE HOUSING HALVES TOGETHER ALONG WITH THE STATOR LEAD INSULATOR. THE SPACER ON THE ROTOR SHAFT CAN COME OFF NEXT, AND YOU'LL HAVE TO REMEMBER ITS ORIENTATION. REMOVING THE BRUSH HOLD ASSEMBLY CAN BE A PAIN. YOU MAY EVEN NEED TO DESTROY IT. ONCE REMOVED, THE REAR CASE WILL SEPARATE FROM THE ROTOR. THIS IS WHERE THE FAILURE OCCURRED. THE COMMUTATOR FAILED, ALLOWING EXCESSIVE HEAT BETWEEN IT AND THE BRUSH. THE HEAT MELTED THE COMMUTATOR CORE AND THIS IS ALL THAT'S LEFT. REMOVING THE REST OF THE BEARING FROM THE ROTOR IS THE NEXT CHALLENGE. CALL OUT THE TROOPS ON THIS ONE. THEN CLEAN OFF WHAT'S LEFT OF THE COMMUTATOR. WITHOUT REMOVING THE STATOR, USE A LARGE SOCKET AND PIECE OF PIPE OVER THE FRONT BEARING AND CAREFULLY DRIVE IT OUT WITH A SMALL HAMMER. NOW WE CAN INSTALL THE NEW BEARING BY CAREFULLY DRIVING IT IN. FOLLOWED BY THE NEW BEARING RETAINER THAT CLIPS TO THE FACE OF THE HOUSING. REINSTALL THE ORIGINAL SPACER ON THE ROTOR MAKING SURE THE NARROW EDGE FACES OUT. THEN JOIN IT TO THE FRONT HOUSING. UP NEXT, REINSTALL THE BRUSH ASSEMBLY IN THE REAR HOUSING, AND TEMPORARILY INSTALL A SCREW IN THE MOUNTING HOLE. FROM THE INSIDE OF THE REAR HOUSING FIT THE NEW REAR BEARING INTO THE TOLERANCE RING OF THE BRUSH ASSEMBLY. THE COMMUTATOR IS A PRESS FIT AND NEEDS TO BE DRIVEN ON VERY CAREFULLY. USING THE CHISEL MARKS, MATE THE FRONT AND THE

REAR HOUSING, TAPPING IT IF NECESSARY. REINSTALL THE THROUGH BOLTS AND TIGHTEN THEM EVENLY. NOW REMOVE THE PLASTIC SLEEVE SO THE BRUSHES MAKE CONTACT WITH THE COMMUTATOR. USING THE SUPPLIED CAPSULE SPREAD THE HEAT TRANSFER COMPOUND ON THE METAL SURFACE OF THE NEW RECTIFIER. NOW FIT THE RECTIFIER AND REGULATOR TOGETHER AND INSTALL THEM ON THE HOUSING.

AND REINSTALL THE INSULATOR OVER THE STATOR LEADS. USING PLIERS CRIMP THE RECTIFIER LEADS AROUND THE STATOR LEADS. NOW YOU KNOW YOU MADE A GOOD SOLDER JOINT WHEN IT LOOKS SHINY AND FIRM. REINSTALL THE REAR SHIELD, PULLEY, AND YOU'VE GOT A REBUILT ALTERNATOR.

THESE KITS CAN BE FOUND AT AUTO PARTS HOUSES AS WELL AS SUMMIT RACING.

(MIKE)>> EARLIER WE SHOWED YOU HOW TO ADD PERFORMANCE TO THE FUEL SYSTEM ON A GT 500 MUSTANG WITH ONE OF AEROMOTIVE'S STEALTH FUEL SYSTEMS. NOW IF YOU DON'T HAVE A MUSTANG, NO WORRIES. AEROMOTIVE'S STILL GOT YOU COVERED, LIKE THIS CFIVE, CSIX PUMP THAT'LL SUPPORT UP TO 1,000 HORSEPOWER AND INSTALLS IN A STOCK TANK.

IT COMES WITH AN ACCESSORY KIT BUT YOU'LL STILL HAVE TO WORRY ABOUT A RETURN STYLE REGULATOR.

NOW UP NEXT IS THE NEW FIFTH GENERATION CAMARO SETUP. IT SUPPORTS THE SAME AMOUNT OF POWER AND INSTALLS THE SAME WAY. NOW BY PUTTING ONE OF THESE IN YOUR CAR, YOU'RE GONNA HAVE THE INSURANCE THAT YOU WON'T HAVE A FUEL DELIVERY ISSUE AGAIN. NOW NEXT UP IS SOMETHING THAT AEROMOTIVE IS SUPER PROUD OF. THIS IS ONE OF THEIR FIRST GENERATION '67 THROUGH '69 CAMARO TANKS. IT FEATURES A STEALTH 340 PUMP AND IT'LL SUPPORT UP TO 700 HORSEPOWER IN AN EFI APPLICATION AND UP TO 1,000 IN A CARBURETED.

IT HAS FITTINGS FOR THE RETURN, VENT, AND THE OUTLET.

NOW YOU CAN LOOK FOR MORE OF THESE TANKS FOR DIFFERENT APPLICATIONS COMING SOON. IF YOU HAVE ANY QUESTIONS ABOUT ANY OF THESE OTHER PRODUCTS, TAKE A LOOK AT AEROMOTIVE'S WEBSITE SITE AND

THEY'LL STEER YOU IN THE RIGHT DIRECTION.

(JOE)>> IF YOU'RE LUCKY ENOUGH TO OWN A NEW MUSTANG G/T, HERE'S A PERFECTLY SOUND COMPLIMENT TO THAT FIVE LITER COYOTE ENGINE. IT'S MAGNAFLOW'S COMPETITION AXLE BACK SYSTEM THAT GIVES IT A NICE AGGRESSIVE RUMBLE. TWO AND A HALF INCH STAINLESS TUBING LEADS TO FLOW THROUGH MUFFLERS AND THAT LEADS TO THESE POLISHED QUAD TIPS. NOW I HAVE TO TELL YOU, SOME MODIFICATION IS REQUIRED TO

THE FACTORY BUMPER BUT NEVER FEAR, THEY INCLUDE A TEMPLATE FOR THAT. SO IF THIS MOD SOUNDS GOOD FOR YOUR MUSTANG, ALL YOU HAVE TO DO IS PONY UP $600 BUCKS.

(MIKE)>> IF YOU'VE GOT A CLASSIC OR RESTO ROD PROJECT IN THE WORKS, YOU WANT IT ROLL AROUND ON THE MOST AUTHENTIC LOOKING WHEEL AND TIRE POSSIBLE. WELL WE GOT A HOLD OF COKER TIRE AND WE THINK THIS SETUP FILLS THE BILL. IT'S EXCELSIOR'S STALL SPORT RADIALS WRAPPED AROUND WHEEL VINTIQUE'S '71 SERIES WIRE WHEELS. NOW THIS IS A 52 SPOKE DESIGN THAT MEASURES

18 BY FIVE AND A HALF.

IT'S AVAILABLE IN EITHER POWDER COAT OR CHROME PLATED FINISH. THE TALL SKINNY TIRES ARE A RADIAL DESIGN WITH A BIAS PLY LOOK. THEY'RE AVAILABLE IN 20 SIZES FOR WHEELS THAT MEASURE 16 TO 21 INCHES.

(JOE)>> IF YOU'VE GOT A LATE MODEL MOPAR WITH THE FACTORY

AUTO STICK FEATURE, HURST CAN IMPROVE THE PERFORMANCE WITH ITS PADDLE SHIFTER KIT. THIS THING'S A BREEZE TO INSTALL. YOU DON'T HAVE TO REMOVE THE AIR BAGS OR STEERING WHEEL TO GET IT IN, AND THERE'S VIRTUALLY NO WIRING. YOU GET THE KIT AND ALL THE HARDWARE FOR JUST UNDER $525. THE OLD MOPAR MUSCLE CARS CAME FROM THE FACTORY WITH THEM AND NOW HURST HAS A MODERN VERSION OF THE CLASSIC PISTON GRIP SHIFTER. THE HARD DRIVE COMP STICK'S AN ERGONOMIC DESIGN MANUFACTURED FROM BILLET ALUMINUM AND POLISHED TO A MIRROR SHINE. THEY'VE GOT THEM IN DIFFERENT DESIGNS TO MATCH YOUR INTERIOR AND SUMMIT WILL SELL YOU ONE FOR $176 BUCKS.

(MIKE)>> NO COOL CAR SHOULD HAVE EXCESSIVE HEAT OR SOUND, AND IT WON'T WITH DEI'S NEW FLOOR AND TUNNEL SHIELD TWO. NOW THIS STUFF IS DESIGN TO WITHSTAND TEMPERATURES UP TO, GET THIS, 1,750 DEGREES WHILE STILL ACTING AS A GREAT SOUND BARRIER. IT'S EASIER TO TRIM AND SHAPE, AND IT'S MADE OUT OF A 10 MILL THICK SHEET OF ALUMINUM FINELY BONDED TO WOVEN GLASS FIBERS. NOW AMONG AUTOMOTIVE USES, IT'S ALSO GREAT FOR MARINE ENGINE COMPARTMENTS AS WELL AS HVAC HOME USES. NOW CHECK THIS OUT, IT'S GOT AN ADHESIVE BACKING THAT CAN WITHSTAND TEMPERATURES UP TO 450 DEGREES. NOW THEY MAKE IT IN DIFFERENT SIZES, AND FOR PRICING YOU CAN GET A HOLD OF SUMMIT RACING DOT COM. AND THAT'S IT FOR TODAY'S HOT PARTS AND TODAY'S SHOW. WE'LL SEE YOU NEXT TIME.
Show Full Transcript