HorsePower Builds
Parts Used In This Episode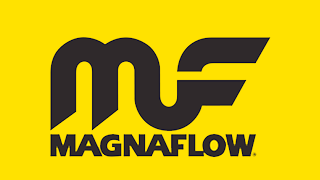 Magnaflow
Crossover Pipe, X-Pipe, Stainless Steel, Natural, 3 in. Diameter, Universal, Each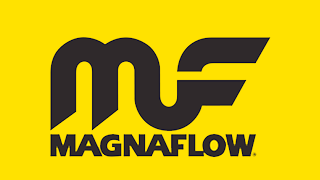 Magnaflow
Exhaust System, Hot Rod Kit, Header-Back, Stainless Steel, Natural, 3.00 inch Diameter, Universal, Kit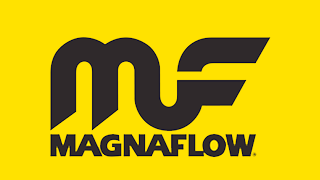 Magnaflow
Muffler, Race Series, 3.00 in. Inlet/3.00 in. Outlet, Stainless Steel, Polished, Each
Aeromotive Inc.
Fuel Cell, Aluminum, Natural, 15 Gallons, Built-in A1000 Fuel Pump, Pre-filter, 0-90 Ohm Sender, Each
Dupli-Color
Paint, Engine, Enamel with Ceramic Resin, Gloss, New Ford Gray, 12 oz., Aerosol, Each
Dupli-Color
Paint, Engine, Enamel with Ceramic Resin, Semi-Gloss, Black, 12 oz., Aerosol, Each
Hooker Headers
Headers, Super Competition, Engine Swap, Full-Length, Stainless Steel, Nissan, 240 SX, V8, Chevy LS, Pair
Hooker Headers
Motor Mounts, Engine Swap, Steel, Zinc, Nissan, 240SX, V8, Chevy LS Engine, Kit
P-Ayr
Engine, Replica Block, Polyurethane Foam, Black, Long Block, Chevy, Small Block, LS1, Each
Summit Racing
Engine Cradle, Steel, Black Powdercoated, Wheels Included, Oldsmobile V8, Each
American Powertrain Systems
TKO600 Street and Strip 5-Speed for GM, 600ft-lb constant load rated, unmodified, 26-spline input shaft, 4616 chromoly gears and shafts, KIT - bell housing, clutch kit, flywheel, shifter, transmission mount, hydraulic slave/master cylinder
Baer Brake Systems
Custom Baer Brake System, Track4-Front, SS4-Rear
Chase Bays
Chase Bays 13" Tucked Aluminum Radiator w/ dual fan package
Creative Steel, Inc.
LS Engine Swap / 240SX - Engine Mount
Currie Enterprises
Custom Aluminum 9" Rear End Housing
Inglese
EZ-EFI Sidedraft Self Tuning Induction System - Polished
RockAuto.com
MONROE, Shock/Strut, Quick Strut, Monotube, Front, Buick, Chevy, Oldsmobile, Pontiac, FWD, Each
Rusty's Off Road
Rustys Off-Road builder parts - Brackets, tabs, rod-ends, and more for the custom set-up you need for your rig
School of Automotive Machinists
School of Automotive Machinists in Houston, TX
Stance USA
15-Way Damping Adjustable Upper Pillowball Bearing Adjustable Camber Uppermount Upper Pillowball Bearing Pillowball Uppermount Spring Cold Wound Linear Spring Monotube Inverted Monotube Shocks Dustboot Dustboot Collar Aluminum Collars & Upper Mounts Bracket Height Adjustable Lower Bracket Tender Spring Helper Spring
The Industrial Depot
Industrial Depot - Fasteners, Hardware, and Shop Supplies
Episode Transcript
(MIKE)>> TODAY WE'VE GOT A WILD NEW PROJECT THAT YOU'RE GONNA LOVE. NOW THE NAME OF THE SHOW IS HORSEPOWER BUT THERE'S MORE

TO THE PERFORMANCE EQUATION, LIKE WEIGHT. WELL WE'RE GONNA TAKE ON DETROIT'S MOST POWERFUL SUPERCHARGED VEIGHTS. WE'RE STAYING NATURALLY ASPIRATED AND WE'RE GONNA BEAT THEM ON THE DYNO AND ON THE SCALES.

(JOE)>> AND WE'RE GONNA DO IT WITH THIS. IT'S A '95 NISSAN 240SX FOUR BANGER WE PICKED UP FOR $2,000. NOW BEFORE YOU START THE HATE MAIL, HEAR US OUT. THIS CAR AS IT SITS WEIGHS 2,705 POUNDS. AND EVEN AFTER IT GETS ITS ALL AMERICAN LS, IT'LL HAVE A BETTER POWER TO WEIGHT RATIO THAN ANY OF THESE CARS. YOU SEE IT'S ALL ABOUT PONIES VERSUS POUNDS. THE GT 500 HAS A POWER TO WEIGHT RATIO OF SEVEN POUNDS PER HORSEPOWER. THE ZL ONE CAMARO SEVEN POINT ONE POUNDS, THE ZR ONE CORVETTE IS FIVE POINT THREE. WE'RE TARGETING OUR 240'S LS WILL DYNO AT ABOUT 630 AND WEIGH LESS THAN 2,800 POUNDS. WE'RE SHOOTING FOR JUST FOUR POINT FOUR POUNDS PER HORSEPOWER. WE'RE NOT THE FIRST TO COME UP WITH THIS 240 LS COMBINATION. IT'S ONE OF THE MOST POPULAR SWAPS THESE DAYS, AND

FOR A LOT OF GOOD USES. THEY MAKE COMPETITIVE DRAG RACERS, ROAD RACERS, AUTO CROSSERS, AND TIRE SCORCHING DRIFTERS. NOT TO MENTION POTENT STREET MACHINES.

(MIKE)>> THESE CARS ARE KNOWN FOR HAVING A PRETTY STIFF CHASSIS. PLENTY FOR A 155 HORSEPOWER STOCK FOUR BANGER. BUT WE'RE GONNA GRAFT IN 630 HORSEPOWER. SO WE HAD TO ADD QUITE A BIT OF STRENGTH. THE CAGE IS A SIX POINT THAT USES A STANDARD MAIN HOOP. THE TWO REAR DOWN BARS TIE INTO THE REAR STRUT TOWERS FOR IMPROVED CHASSIS RIGIDITY. NOW THE DIAGONAL BAR STRENGTHENS THE AREA AROUND THE DRIVER'S HEAD IN CASE OF A ROLL OVER. THE MAIN HOOP TIES INTO THREESIXTEENTHS INCH PLATE AND GUSSETS THAT WILL DISTRIBUTE THE LOAD IN CASE OF AN IMPACT. A RADIUSED HALO FOLLOWS THE ROOF LINE TO THE APILLAR BARS. THEY DROP THROUGH THE DASH VENTS AND INTERSECT THE FACTORY DASH BAR. THEN THEY TIE INTO THE FLOOR WITH MORE THREESIXTEENTHS INCH PLATE.

(JOE)>> WE'LL BE USING THIS PILLAR LS ENGINE FOR MOCK UP PURPOSES IN THIS PROJECT. THE ONE WE'RE BUILDING THOUGH IS A 402 INCH STROKER THAT STARTED LIFE AS AN LS TWO. THE SCHOOL OF AUTOMOTIVE MACHINIST HAS IT NOW FOR BLOCK WORK AND BALANCING. PLUS THEY'RE MACHINING A PAIR OF LS THREE HEADS

USING ONE OF THEIR SPECIAL CNC PROGRAMS.

(MIKE)>> WE'RE ON TO THE TEAR DOWN

WITH SOME EXTRA HANDS.

(TRUCKER)>> TEAR IT UP.

(MIKE)>> I AIN'T TEARING IT UP.

(TRUCKER)>> YOU ARE!

(MIKE)>> WE'VE ADMIRED TRUCKER FOOSE WORK IN THE

PAST, AND HE STEPPED UP TO HELP US WITH THE PROJECT. FIRST GETTING RID OF THE STOCK EXHAUST. THE DRIVESHAFT ALSO COMES OUT.

GRAB THAT DRAIN PAN. AS WELL AS THE TRANS CROSSMEMBER.

(TRUCKER)>> THERE'S NOTHING IN IT ANYWAY.

(MIKE)>> HE DIDN'T PUT ANYTHING IN IT, IT'S DRY. NOW ALL THE PLUMBING AND ELECTRICAL PARTS ATTACHED TO THE ENGINE CAN GO AWAY AS WELL. I WAS ACTUALLY A LITTLE SURPRISED AT HOW QUICK IT WAS WITH THIS LITTLE MOTOR IN IT.

(TRUCKER)>> IT WASN'T BAD.

(MIKE)>> ALRIGHT TRUCKER, COME ON IN. YOU GOT IT? ALRIGHT, YOUR TENSION'S UP. THERE SHE IS, ALRIGHT, HANG ON.

(TRUCKER)>> TENSION ON THE CORE SUPPORT, WE'RE GOOD NOW AND WE'RE CAUGHT ON IT.

(MIKE)>> THE STOCK IRON BLOCK INLINE FOUR WEIGHS RIGHT AT 371 POUNDS, AND EVEN ADDING FOUR MORE

CYLINDERS AND 400 MORE HORSEPOWER WITH OUR LS,

WE ONLY GAIN ABOUT 70 POUNDS OF WEIGHT.

(JOE)>> BOLTED TOGETHER THE ENGINE AND TRANS HIT THE SCALES AT 495 POUNDS. WE'LL WEIGH THE NEW COMBO LATER AND SEE HOW THEY COMPARE. NEXT WE PULL THE ENGINE HARNESS THROUGH THE FIREWALL AND IT WON'T BE USED AGAIN.

(MIKE)>> YOU DON'T WORRY ABOUT ME KEEMOSABE, YOU LOOK FORWARD.

(JOE)>> AFTER PRESSURE WASHING THE 240'S ENGINE BAY AND UNDERCARRIAGE, IT'S BACK INSIDE FOR THE LAST BIT OF TEARDOWN BUSINESS.

(MIKE)>> DURING HARD ACCELERATION, THE FACTORY INDEPENDENT SUSPENSION SQUATS CAUSING NEGATIVE CAMBER, AND THAT SACRIFICES TRACTION. SO THE REAR IRS HAS TO GO. TRUCK THIS THING'S BIGGER THAN YOU. CAN YOU GET IT UP THERE?

(TRUCKER)>> WE'LL SEE!

(MIKE)>> BUT FIRST FOR COMPARISON PURPOSES WE WANT TO CHECK THE WEIGHT OF THE STOCK IRS SETUP. WHAT DO WE GOT?

(TRUCKER)>> 272.

(MIKE)>> PRETTY HEAVY, LAST TO GO IS THE FUEL TANK. THAT THING IS MOLDED TO EVERYTHING. WE'RE GOING TO NEED SOME OF THAT SPACE FOR THE NEW REAR END. PLUS A FUEL CELL WILL BE A LOT SAFER. NOW THAT'LL GIVE US A CLEAN CANVAS TO WORK WITH STARTING UP FRONT IN THE ENGINE BAY.

(MIKE)>> WE'RE BACK TO FILL THE HOLE IN OUR 240 LS NISSAN.

(JOE)>> WELL THANK GOODNESS FOR HOOKER. THEY MAKE A SPECIAL SWAP KIT FOR DROPPING AN LS INTO A 240, AND THE KIT CONSISTS TWO MOTOR MOUNT PLATES. PLUS A NEW CROSS MEMBER FOR THE TRANSMISSION. NOW THESE URETHANE MOUNTS FROM CREATIVE STEEL ARE ALSO MADE FOR OUR KIT. THEY USE HIGH GRADE HARDWARE WITH AN INTERLOCKING STEEL FRAME WORK, AND THAT HELPS ELIMINATE ENGINE MOVEMENT DURING ACCELERATION. THEY ALSO ACT AS A SAFETY DEVICE DURING A CRASH BY KEEPING THE ENGINE IN PLACE.

(MIKE)>> AND WE CAN DROP THE ENGINE RIGHT INTO THE FACTORY KMEMBER MOUNTING HOLES WITH NO FABRICATION. LOOK AT HOW MUCH ROOM IS ON THE BACK SIDE OF THE ENGINE, PLENTY OF CLEARANCE FOR THE HEADERS ON BOTH SIDES. YOU KNOW WHAT THE BEST THING IS, NO MODIFICATIONS TO THE TUNNEL FOR THE TRANSMISSION.

(JOE)>> THAT'S GONNA BE NICE.

(MIKE)>> WHEN IT COMES TO BANGING GEARS, AMERICAN POWERTRAIN HAS GOT YOU HANDLED. NOW THEY SENT US THIS TREMEC TKO 600 ROAD RACE VERSION THAT HAS A POINT EIGHTTWO OVERDRIVE.

NOW WHAT THAT MEANS IS WHEN YOU GO INTO FIFTH GEAR, YOU'RE NOT GONNA HAVE AS MUCH OF AN RPM DROP AS YOU WOULD WITH A STANDARD TKO 600. NOW UP FRONT IS A 26 SPLINE CHROMOLY INPUT SHAFT THAT TIES INTO A CHROMOLY GEAR SET.

NOW TO HANDLE ALL THE POWER OF OUR LS, THIS THING HAS A CONSTANT LOAD RATING OF 600 FOOT POUNDS. NOW THAT BASICALLY MEANS THAT IT CAN HANDLE MORE TORQUE FOR A SHORTER PERIOD OF TIME. A TREMEC ALUMINUM BELL HOUSING WILL ATTACH TO THE BLOCK. WE'LL FILL YOU IN ON THE FLYWHEEL AND CLUTCH SETUP LATER ON. THE HOOKER CROSS MEMBER WAS DESIGNED FOR A SIX SPEED OUT OF AN FBODY. WITH OUR FIVE SPEED WE KNEW A MOD WAS GOING TO BE NEEDED. WE'LL HAVE TO CUT A NOTCH HERE TO CLEAR THE TAIL OF

THE TRANSMISSION CASE. TRUCKER WILL FIRST DRILL A COUPLE OF HOLES INTO THE CORNERS. THEN MOVE TO THE BAND SAW, CUT OUT A NOTCH. NEXT FOR MOUNTING PURPOSES, HE TIG WELDS A PLATE TO THE CROSS MEMBER. THE CROSS MEMBER BOLTS UP TO THE TRANSMISSION USING AN ISOX BALLISTIC MOUNT FROM OUR TRANS KIT. SWAPPING OUT THE STOCK REAR SUSPENSION FOR A SOLID AXLE IS GOING TO SAVE US A LOT OF WEIGHT, AND HERE'S WHY.

CURRIE'S NEW REAR END HAS AN ALUMINUM CENTER SECTION THAT'S CAST FROM 206 TSIX ALUMINUM AND RIBBED FOR ADDED STRENGTH. NOW INSIDE IS A SET OF 389 GEARS THAT RIDES ON A LOCKER AND 35 SPLINE AXLES. NOW STEEL THREE INCH TUBES MAKE IT EASY TO MOUNT ALL OUR STANDARD INDUSTRY BRACKETS.

FOR THAT WE'RE GOING TO USE THESE BUILDER PARTS

FROM RUSTY'S OFF ROAD. NOW RUSTY MAKES THESE KIND OF PARTS FOR GUYS WHO WANT

TO BUILD THEIR OWN SUSPENSIONS. NOW ALL THE TABS AND BRACKETS ARE LASER CUT FROM THREESIXTEENTHS AND A QUARTER INCH STEEL. IF YOU DON'T SEE A BRACKET YOU NEED, SEND THEM A TEMPLATE AND THEY'LL BUILD IT FOR YOU. AND THEY ALSO OFFER HEIM AND TUBE KITS TO BUILD YOUR OWN CONTROL ARMS. NOW THE TABS FOR THE UPPER CONTROL ARMS ARE TACKED ONTO THE AXLE TUBES. AND WITH A BAR IN PLACE, WHICH THE OTHER END OF THE UPPER IS ATTACHED TO, TUBE GUSSETS TO REINFORCE IT TO SUPPORT THE PULLING FORCE ON THE UPPER BAR DURING HARD ACCELERATION. NOW IT CAN BE REMOVED AND FULLY WELDED ON THE TABLE. THEN FULLY WELDED INTO THE CAR. FINALLY STRENGTHENING GUSSETS WILL TIE THE BAR INTO THE FLOOR FOR ADDED STRENGTH. UP GOES THE CURRIE REAR END AND THE CONTROL ARMS CAN BE BOLTED TO THE TABS, AND THE WHOLE ASSEMBLY CAN BE SUSPENDED.

THE AXLES CAN BE SLID IN NEXT, FOLLOWED BY BAER'S SSFOUR BRAKE KIT, WHICH USES A BILLET BACKING PLATE THAT ALSO HOUSES THE PARKING BRAKE. A CROSS DRILLED AND SLOTTED 12 INCH ONE PIECE ROTOR GOES ON NEXT. FINALLY THE BLACK SSFOUR CALIPERS WITH STAINLESS PISTONS AND DUAL SEALS TO MEET DOT SPECS. AND THE FEELER GAUGE TELLS US THE REAR END IS DONE BUT THERE'S A LOT MORE TO DO.

(JOE)>> WE'RE MOVING ON WITH OUR ROAD COURSE 240 SX, GETTING IT READY UNDERNEATH TO BACK UP AN LS TRANSPLANT. AND ALL THAT HORSEPOWER CALLS FOR SUPERIOR BREAKING POWER. WE'LL HAVE THAT HANDLED WITH THESE FIVE LUG HUBS WHICH ATTACH TO BAER TRACK FOUR FRONT BRAKE KITS. NOW THIS IS A ONE OFF JUST FOR US BUT IT'LL SOON BE IN THEIR CATALOG. SUSPENSION IS VERY CRITICAL AS WELL. THESE COIL OVERS ARE STANCE USA'S SUPER SPORT PLUSES, AND THEY'RE ALL ABOUT ADJUSTABILITY, FROM THE BUILT IN CAMBER PLATES, TO THE PRELOAD ADJUSTMENT HERE, RIDE HEIGHT ADJUSTMENT HERE, AND ON THE OTHER SIDE 15 DIFFERENT SETTINGS TO ADJUST THE DAMPENING. THE COIL OVERS BOLT TO THE FACTORY SPINDLE USING ORIGINAL HARDWARE. THE DUST SHIELD IS REMOVED.

THEN THE TOP OF STRUT MOUNT IS TIGHTENED. THE STOCK HUBS ARE FOUR LUG, THESE ARE FROM A 240 SX LE MODEL THAT WAS EQUIPPED WITH ABS.

A PRELOAD WASHER GOES ON FOLLOWED BY A RETAINING NUT. AND TO INSURE IT STAYS IN PLACE TAP THE NUT CROWN AGAINST THE THREAD VOID, AND INSTALL THE DUST CAP. THE BILLET CALIPER BRACKET CAN GO ON, FOLLOWED BY THE 13 INCH FRONT CROSS DRILLED AND SLOTTED ROTORS, AND

TRACK FOUR BAER CALIPERS WITH SIX CROSS BOLTS AND STAGGERED PISTON SIZES TO MINIMIZE PAD WEAR. THEY USE THE SAME PAD AS A '98 TO '02 FBODY CAMARO FOR EASY COST EFFECTIVE CHANGES. NEXT WE CAN MOCK UP OUR HEADERS. THEY'RE HOOKERS SPECIALLY DESIGNED FOR THIS LS 240 SWAP. THEY'RE STAINLESS STEEL WITH THREE INCH COLLECTORS AND

ONE AND SEVENEIGHTHS INCH PRIMARIES. TRUCKER'S GOING TO FAB THE EXHAUST FROM A UNIVERSAL MUSCLE CAR KIT FROM MAGNAFLOW. STARTING AT THE HEADER COLLECTOR, TO SLIP HEIGHT, AND A PAIR OF 45 DEGREE BENDS WILL BE CUT TO LENGTH TO MEET A THREE INCH XPIPE. FROM THERE MORE PIPE TO A SET OF MAGNAFLOW SIX INCH ROUND RACE SERIES MUFFLERS. THE FINAL PIPE WILL EXIT THE CAR IN FRONT OF THE REAR TIRES.

(MIKE)>> FUEL DELIVERY IS JUST AS IMPORTANT AS A WELL BUILT ENGINE. THAT'S WHY WE'RE USING ONE OF AEROMOTIVE'S FUEL SYSTEMS. NOW THIS IS THEIR STEALTH 15 GALLON FUEL CELL THAT HOUSES A PREFILTER AND A-1,000 FUEL PUMP INSIDE.

NOW THE PUMP WILL SUPPORT 1,300 HORSEPOWER NATURALLY ASPIRATED FORM. NOW THE TANK IS FULLY TIG WELDED AND BAFFLED INSIDE TO INSURE FUEL IS ALWAYS AT THE PICK UP OF THE PUMP DURING ANY DRIVING CONDITION. NOW IT HAS A DASH 10 FEED, DASH EIGHT RETURN, AND TWO CHECK VALVES.

THEY EVEN TOOK THE EXTRA STEP TO PUT A ZERO TO 90 OHM FUEL LEVEL SENDER INSIDE. TO MOUNT IT IN THE CAR ONE INCH ANGLE IRON WITH 45

DEGREE CUTS WILL BE WELDED TOGETHER USING A SQUARE. NOW THE SIZE IS SLIGHTLY LARGER THAN THE CELL AND THIS WILL ALLOW THE CELL TO SIT INSIDE OF IT.

IT'LL GET WELDED IN ON THE CORNERS AND BOXED IN WITH 16 GAUGE PLATE THAT WAS BEAD ROLLED FOR EXTRA STRENGTH. TO HOLD THE CELL IN PLACE FLAT STOCK IS ATTACHED TO THE BASE FOLLOWED BY FOAM TO CUSHION THE CELL.

WITH IT IN PLACE, ALUMINUM BRACKETS WILL ATTACH TO THE FLAT STOCK TO LOCK IT IN. WE LOWERED THE REAR END TO GET SOME DUPLICOLOR ENGINE PAINT ON THE BARE METAL SURFACES. NOW REMEMBER THE WEIGHT OF THE OLD INDEPENDENT REAR SUSPENSION? WHAT DO WE GOT?

(TRUCKER)>> 272.

(MIKE)>> HERE'S WHAT THE COMPLETE NINE INCH WEIGHS, 261 POUNDS. THAT'S A 11 POUNDS LESS, FOR A HUGE INCREASE IN STRENGTH AND PERFORMANCE. NOW A COAT OF SEMI GLOSS BLACK PAINT TO FINISH OF THE HOUSING AND IT CAN GO BACK UP. TO FINISH THE FUEL SYSTEM A LINE FROM THE PUMP OUTLET TO A 10 MICRON BILLET FUEL FILTER. I'LL MOUNT IT USING AN ALUMINUM BRACKET. FROM THERE WE'LL FOLLOW THE SUBFRAME RAIL TO THE ENGINE COMPARTMENT. WE'RE USING SOME DEI COOL TUBE EXTREME TO PROTECT FROM HEAT AND CHAFFING. A RETURN STYLE REGULATOR IS A MUST FOR THIS SETUP. AEROMOTIVE'S REGULATOR IS ADJUSTABLE FROM 30 TO 70 PSI, AND HAS A BOOST TO VACUUM REFERENCE PORT. NOW WE CAN MAKE THE CONNECTION TO THE FUEL RAILS. TWO LINES FROM THE YBLOCK WILL GO TO THE BACK OF THE FUEL RAILS. THIS WAY THE RAILS ARE FIRST IN LINE TO GET THE PRESSURIZE FUEL FROM THE PUMP. OUT OF THE RAILS ARE TWO LINES THAT WILL GO TO THE REGULATOR. A FINAL LINE WILL RUN BACK TO THE TANK. RETURNING FUEL AFTER THE RAILS HIGHLY REDUCES THE CHANCE OF DROPPING PRESSURE AT THE INJECTORS.

ANOTHER SYSTEM DOWN AND A COUPLE MORE TO GO, WE'LL GET THAT HANDLED NEXT.

(MIKE)>> WE'RE ALMOST OUT OF TIME, BUT I WANT TO GO AHEAD AND GET THE RADIATOR INSTALLED SO I CAN MOCK UP ALL THE PLUMBING LINES.

NOW I ORDERED THIS THREE CORE ALUMINUM

RADIATOR FROM CHASE BASE. NOW ALTHOUGH IT LOOKS SMALL, THEY GUARANTEE IT TO COOL MORE THAN 600 HORSEPOWER. NOW THIS THING COMES WITH TWIN ELECTRIC FANS, A DASH 16 INLET AND OUTLET, FITTINGS AND BUNGS TO INSTALL IT ALL. AND TO GET COOLANT IN, A REMOTE FILLER NECK. IT MOUNTS UNDER THE CORE SUPPORT TO GAIN US ALMOST SIX MORE INCHES OF ROOM. THAT'LL COME IN HANDY FOR THE ACCESSORY DRIVE. REMEMBER THAT'S A FOAM ENGINE IN THE CAR. NOW IT HAS TO BE REMOVED TO MAKE WAY FOR THE REAL POWERPLANT, WHICH JUST GOT HERE FROM SAM, THE SCHOOL OF AUTOMOTIVE MACHINISTS. NOW THEY DID ALL THE MACHINE WORK AND BLUE PRINTED THIS LS TWO TO 402 CUBIC INCHES USING A LUNATI ROTATING ASSEMBLY. NOW THE HEADS ARE CNC PORTED LS THREES. NOW THIS LITTLE COMBINATION WE CAME UP WITH SHOULD MAKE ABOUT 600 PLUS HORSEPOWER ON PUMP GAS. NOW REMEMBER, THIS LITTLE CAR'S ONLY GOING TO WEIGH ABOUT 2,700 POUNDS WHEN WE'RE FINISHED. IT SHOULD HANDLE LIKE A SHIFTER CART. NOW WE'LL GO AHEAD AND ASSEMBLE, DYNO, AND INSTALL THAT MOTOR NEXT WEEK. WE MAY EVEN TAKE IT TO THE TRACK. YOU DESERVE IT.

(JOE)>> I'M SURE YOU'RE NOT OPPOSED TO SAVING TIME AND MONEY, EVEN WHEN IT COMES TO UPGRADING YOUR STREET MACHINE'S SUSPENSION. WELL LETS SAY YOU WANT TO BUILD YOUR OWN FRONT STRUT ASSEMBLY. YOU'D HAVE TO GO OUT AND BUY ALL THESE INDIVIDUAL COMPONENTS AND A FEW MORE, BORROW OR RENT A SPRING COMPRESSOR, AND WELL YOU'D HAVE LOTS OF WORK AHEAD OF YOU. OR FOR $60 BUCKS YOU CAN GET THIS PREBUILT MONROE ECONOMATIC STRUT ASSEMBLY AND SAVE ALL THAT WORK. FOR $40 MORE BUCKS YOU CAN EVEN STEP UP TO THEIR TWIN TUBE PREMIUM QUICK STRUT VERSION. EITHER WAY IT'S A SMOOTHER WAY TO GETTING A BETTER RIDE

IN YOUR CAR, AND YOU CAN FIND BOTH OF THEM AT ROCK AUTO DOT COM.

(JOHN)>> FOR ANY OF US GEARHEADS, SPACE IN THE SHOP IS ALWAYS A CONCERN. AND WHETHER IT'S AN AT HOME GARAGE OR A FULL TIME SHOP, MOVING ENGINES AROUND FROM PLACE TO PLACE CAN BE A REAL BEAR. NOW WE'VE ALL SEEN ENGINE CRADLES FOR SMALL BLOCK AND BIG BLOCK CHEVYS. WELL I'LL BET SOME OF YOU GUYS DIDN'T EVEN KNOW THAT SUMMIT RACING NOW OFFERS ENGINE CRADLES FOR ALL SORTS OF ENGINES. LIKE THIS ONE FOR A BIG BLOCK CHRYSLER, AND IT COMES WITH CASTORS FOR EASY MOVEMENT. BUT IF YOU'RE LOADING UP AND HEADING OUT THE DYNO, YOU CAN REMOVE THE CASTORS, ADD A LIFT PLATE, AND YOU'LL BE LOADED UP IN THE BACK OF THE TRUCK IN MINUTES WITHOUT HAVING TO WORRY ABOUT USING AN OLD TIRE TO KEEP HER STEADY. OR YOU CAN USE THEM LIKE WE DO, SECURE THEM TO A PALLET FOR SHIPPING OR STORAGE. NOW THE BEST PART IS THEY ONLY COST ABOUT $50 TO $100 BUCKS.

(JOE)>> HOW'S THIS SOUND TO YOU, ADDING SOME COOL CLASSIC STYLING TO YOUR HOT ROD ALONG WITH THE BENEFITS OF MODERN DAY TECHNOLOGY. WELL THAT'S WHAT YOU GET WITH THIS NEW INGLESE SIDE DRAFT EFI SYSTEM. IT'S DESIGNED TO FIT UP TO ANY 4150 INTAKE MANIFOLD FLANGE. IT COMES WITH RAILS, SENSORS, AND OF COURSE THE LINKAGE, AND IT'S DESIGNED SOMEWHAT TO BE A VALUE PRICE ALTERNATIVE TO A FULL ON EIGHT STACK SETUP. NOW IT WORKS WITH A FAST EFI SYSTEM AND YOU CAN GET THESE OPTIONAL PLUG IN FILTERS THAT'LL GIVE YOU PLENTY OF COOL FRESH AIR AS YOU RIDE DOWN THE ROAD. PRICE FOR THIS SETUP, ABOUT $3,300 BUCKS. WELL WE'VE GOT TO GO, WE'LL SEE YOU NEXT TIME.
Show Full Transcript