HorsePower Builds
Parts Used In This Episode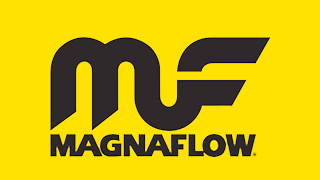 Magnaflow
Stainless Cat-Back System PERFORMANCE EXHAUST,COMPETITION SERIES 3.0in. Tubing DUAL CENTER REAR EXIT (Requires Aftermarket Fascia)
ACT
Clutch, ACT Heavy-Duty, Twin Disc, Pressure Plate, Flywheel, Torque Capacity 875 ft.-lbs., Chevy, Pontiac, Kit
ARP
Flywheel Bolts, Pro, Chromoly, Black Oxide, 12-Point, 11mm x 1.5 in., Chevy, 4.8, 5.3, 5.7, 6.0L, LS1, LS6
Pirelli Tire NA LLC
Tire, P Zero Corsa System, 305 /35R20 Radial, 104 Load Range, Y Speed Rated, Blackwall, Each
Royal Purple
Penetrating Lubricant, Synthetic, Aerosol, 4 oz., Each
Brembo
Gran Turismo Brake System, front, 2010-2011 Camaro
Brembo
Gran Turismo Brake System, rear, 2010-2011 Camaro
HRE Peformance Wheels
Motorsport-inspired design for the ultimate in street performance (~2lbs lighter than original P40 Series),Aerospace-grade 6061-T6 forged aluminum for high strength-to-weight ratio, Engineered to minimize unsprung mass and rotational inertia for maximum performance and handling,CNC machined to custom specifications for your specific application, OE TPMS and lug hardware compatible for ease of installation, Available in 19" and 20"
Magna Charger
TVS 2300 for 2010 Chevrolet Camaro SS 6M with LS3 supercharger system
Street Scene Equipment
Complete Body Kit SS Model Only 2010-2011 Chevy Camaro
The Driveshaft Shop, Inc.
CHEVROLET CAMARO 2010-2011 3-3/8' 6 speed manual Carbon Fiber Shaft
The Driveshaft Shop, Inc.
CHEVROLET CAMARO 2010-2011 600HP Level 2 Direct Bolt-In Axles
Episode Transcript
(ANNOUNCER)>> TODAY, THE MAKING OF A MODERN DAY AMERICAN SUPER CAR AS HORSEPOWER, MAGNAFLOW, AND RACING LEGEND MARIO ANDRETTI TEAM UP FOR ONE OF THE COOLEST PERFORMANCE AND COSMETIC PROJECTS EVER. THE RESULT, A ONE OF A KIND CAMARO WITH A BIG HEARTED MISSION.

(JOE)>> FOR FIVE GENERATIONS GM HAS BEEN PERFECTING THE CAMARO. WELL TODAY IN THE SHOP WE'RE TAKING THIS ONE TO THE NEXT LEVEL OF SUPER CAR STATUS. WE'VE GOT A PACKAGE DESIGNED FOR THIS ONE TO GIVE IT THE ULTIMATE IN HIGH PERFORMANCE AND STYLING. WHILE IT CAME OFF THE ASSEMBLY LINE AS A FACTORY HOT ROD, THANKS TO THE AFTER MARKET IT'S ALSO A GREAT NEW PLATFORM FOR PERFORMANCE MODIFICATIONS. THEN WHEN IT LEAVES, IT'LL TOUR THE COUNTRY AT ALL KINDS OF SPECIAL EVENTS. THEN IT GETS AUCTIONED OFF AT BARRETTJACKSON WITH EVERY SINGLE DOLLAR GOING TO THE WOUNDED WARRIOR PROJECT. YOU SEE IT'S ALL PART OF A GENEROUS MISSION SHARED BY MAGNAFLOW AND PERHAPS THE WORLD'S GREATEST RACER OF ALL TIMES, MARIO ANDRETTI. HIS VERY NAME IS SYNONYMOUS WITH SPEED AND HE'S THE ONLY DRIVER TO WIN THE INDY 500, DAYTONA 500, AND FORMULA ONE WORLD CHAMPIONSHIP. AND THE ONLY RACER NAMED US DRIVER OF THE YEAR IN THREE DIFFERENT DECADES. MARIO ANDRETTI'S 109 CAREER WINS ON MAJOR CIRCUITS MAKES FOR AN AMAZING LEGACY. AND EVEN IN RETIREMENT HE'S STILL UP FOR A WORTHY CHALLENGE. RECENTLY HE WENT ON A TOUR OF US MILITARY INSTALLATIONS IN THE MID EAST, GIVING FREE RIDES IN A TWO SEAT RACE CAR AND MEETING SERVICE MEN AND WOMEN ON DUTY. THEY THERE WERE THOSE HE MET WHO WISHED THEY COULD STILL BE ON DUTY. THEY'RE THE ONES WHO MADE EXTREME SACRIFICES, OFTEN PERMANENT, IN SELFLESS SERVICE TO THEIR COUNTRY.

(MARIO)>> THEY ALL SAY, WELL, I WOULD DO IT AGAIN. YOU KNOW IT'S AMAZING, THAT'S THE MOST AMAZING PART TO ME BECAUSE THEY FELT THEY HAD A CALLING.

(JOE)>> MARIO QUICKLY HAD A CALLING TO AID THE FAMILIES OF WOUNDED WARRIORS BY HELPING AN ORGANIZATION DEDICATED TO THEIR CAUSE.

(MARIO)>> MY HEART REALLY GOES OUT TO THESE PEOPLE BECAUSE IT'S ALSO A LIFE CHANGING SITUATION FOR THE FAMILIES. IF WE CAN RAISE A MILLION DOLLARS OUT OF THIS PROJECT, THAT'LL BE LIKE WINNING ONE OF MY BIGGEST RACES FOR SURE.

(JOE)>> FOR YEARS MARIO HAS BEEN A SPOKESMAN FOR MAGNAFLOW. SO HE RACED TO THEM FOR SUPPORT AND SOON THE CONCEPT OF AN ANDRETTI SIGNATURE SUPER CAR WAS BORN.

(RICHARD)>> IN PUTTING TOGETHER A PACKAGE TO REALLY MAKE THIS CAR A SUPER CAR WE'VE GOT TO ADDRESS EVERYTHING. WE TALK ABOUT BRAKES, WE'RE GOING BIG BRAKES HERE. WE'VE GOT SUSPENSION, COIL OVER SET UP FOR ADJUSTABILITY, SWAY BARS SO IT'LL REALLY HANDLE ALL THE CORNERS. ON TOP OF THAT WE'VE GOT BIG HORSEPOWER. WE'VE GOT A SUPER CHARGER GOING IN TO REALLY PUT THE POWER TO THE GROUND. TO MAKE THIS A TRULY UNIQUE CAR AS WELL WE'VE REALLY GOT TO ADDRESS THE AESTHETICS. WE HAVE A BODY KIT GOING ON THAT WILL HELP US WITH THE FRONT AND THE REAR AIR CONTROL AS WELL AS REALLY MAKING THIS A UNIQUE CAR WORTHY OF A MARIO ANDRETTI EDITION. NEW COMPONENTS READY TO GO ON.

(JOE)>> EVEN MORE UPGRADES ARE IN STORE UNDERNEATH, LIKE A MAGNAFLOW EXHAUST TO REPLACE THE FACTORY'S, FROM THE CATS ALL THE WAY BACK. THEN THE DRIVE SHAFTS NEED TO COME OUT FOR REPLACEMENT. WE'RE REMOVING EVERYTHING CONNECTED TO THE TRANNY.

AND UNBOLTING IT ALONG WITH THE CROSS MEMBER THAT SUPPORTS IT.

(MIKE)>> WITH A LITTLE PERSUASION... THE TRANS IS FREE AND WE CAN MOVE IT OUT OF THE WAY FOR NOW. THIS IS SO WE CAN REMOVE THE STOCK CLUTCH AND THE FLYWHEEL, WHICH ARE GETTING REPLACED. NEXT THE WHEELS AND TIRES COME OFF ALONG WITH THE BRAKE CALIPERS, WHICH WE'LL LET HANG FOR NOW. THEN THE STOCK ROTORS. ALL THE SUSPENSION PIECES HAVE TO COME OUT TOO, THE SWAY BARS AND ALL THE COIL OVERS. THE STOCK ARMS WILL BE FINE FOR OUR PURPOSE BUT THESE HALF SHAFTS, WHILE A WELCOMED UPGRADE FOR THE FIFTH GENERATION, WILL NEED TO MATCH THE INCREASED HORSEPOWER.

(JOE)>> TO MAKE ROOM FOR THE UNDER HOOD TEAR DOWN WORK WE NEED TO REMOVE THE CAMARO'S HOOD, WHICH ALSO GETS REPLACED. THE WHOLE FACTORY AIR BOX NEEDS TO GO AWAY. THEN WE CAN UNPLUG THE INJECTORS. AND AFTER WRENCHING SEVERAL BOLTS, THE STOCK MANIFOLD, THROTTLE BODY, AND FUEL RAILS COME OUT TOGETHER. NOW ALL THAT'S LEFT IS CLEANING THE INTAKE VALLEY AND TAPING UP THE HEAD PORTS AND OUR TEAR DOWN'S A DONE DEAL.

(JOE)>> WE'RE BACK, STILL THRASHING ON THE MARIO ANDRETTI SUPER CAR.

(MIKE)>> WITH THE TEAR DOWN COMPLETE, OUR FIRST UPGRADE IS A CNC MACHINED FLYWHEEL FROM ACT. TO MAKE SURE IT STAYS PUT, WE'RE USING ARP BOLTS AND THE ULTRA TORQUE LUBE AND TORQUING THEM TO 65 FOOT POUNDS. NOW IT'S PART OF THEIR TONES STREET/STRIP CLUTCH KIT THAT INCLUDES TWIN DISCS SEPARATED BY A FLOATER PLATE. EACH DISC IS MADE FROM CERAMIC FRICTION MATERIAL. THEN THE PRESSURE PLATE. NOW IT'S DESIGNED TO RETAIN A STOCK LIKE PEDAL FEEL AND IS GREAT FOR EVERYDAY STREET USE. THE WHOLE KIT'S DESIGNED TO HANDLE 875 FOOT POUNDS AND IT'S SFI APPROVED. NOW THE TRANNY'S GOOD TO GO BACK UP.

(JOHN)>> OH, THERE IT GOES.

(MIKE)>> AND GET BOLTED IN PLACE. MOST OF THE SHIFTER BALLS AND EVERYTHING IN OTHER CARS, THEY ACTUALLY SCREW ON. THIS IS JUST A PRESS FIT.

(JOE)>> ALRIGHT THE NEXT UPGRADE INVOLVES THE CAMARO'S HALF AXLES, WE'RE REPLACING THE STOCK ONES WITH LEVEL TWOS FROM THE DRIVE SHAFT SHOP RATED AT 600 HORSEPOWER. THE BARS ARE A MUCH STRONGER HEAT TREATED AEROSPACE MATERIAL. AND ANOTHER BIG DIFFERENCE IS INSIDE IN THE CENTER CAGE. AFTER SLIDING THE FIRST HALF SHAFT INTO THE REAR END HOUSING AND SPINDLE, WE CAN INSTALL OUR FIRST EIBACH PRO STREET COIL OVERS. THERE'S A LOT OF FORMULA ONE TECHNOLOGY IN THIS COMBO. THE SHOCKS ARE FULLY ADJUSTABLE TO ANY TRACK CONDITIONS AND WITH A FULLY THREADED HOUSING, WE CAN ADJUST THE RIDE HEIGHT TO ANYTHING WE WANT. THEN TOP IT OFF WITH BEEFIER FRONT AND REAR SWAY BARS.

(MIKE)>> EVER WONDER WHAT A NEW CAMARO LOOKS LIKE WITHOUT A NOSE? WELL THIS ONE'S COMING OFF FOR TWO REASONS. IT'LL GIVE US MORE ROOM TO INSTALL THE INTERCOOLER, PLUS IT HAS TO BE OFF FOR BODY KIT WORK LATER ON. THE REAR PANEL'S GOING AWAY TOO AS WELL AS THE REAR SPOILER ON THE TRUNK.

(JOE)>> MIKE SPAGNOLA FROM STREET SCENE BROUGHT US ONE OF HIS BODY STYLING KITS FOR THE NEW CAMARO.

(MIKE)>> WELL WRAPPED SO IT DOESN'T GET SCRATCHED.

(JOE)>> MOST OF THE PIECES ARE MADE OF DURABLE POLY URETHANE INSTEAD OF FIBERGLASS. (MIKE S.)>> A FIBERGLASS PIECE LOOKS GREAT, BUT THE FIRST TIME YOU HIT A ROCK OR A CURB, OR ANYTHING LIKE THAT YOU'RE GONNA BREAK IT. SO URETHANE IS JUST LIKE YOUR FACTORY PRODUCTS. IT FEELS LIKE A PLASTIC BUT IT'LL TAKE THE KNOCKS. THERE'S QUITE A BIT OF STYLING THAT GOES ON IN SHAPING AND THOSE SORTS OF THINGS TO GET THE RIGHT LOOK THAT WE WANT. IT REALLY GIVES US THAT SS LOOK.

(RICHARD)>> YEAH, JUST BRINGS IT BACK.

(JOE)>> MEANWHILE THE CAR'S GETTING THE ULTIMATE BRAKE UPGRADE, A BREMBO GT KIT WITH 15 INCH SLOTTED TWO PIECE ROTORS FRONT AND REAR, AND SIX PISTON CALIPERS UP FRONT, RED OF COURSE. THE KIT COMES WITH STAINLESS LINES TO CONNECT THE CALIPERS TO THE STOCK ONES. THE FIRST BODY PIECES TO GO ON ARE THE REAR WING. BUT SINCE IT'S COLD IN HERE, MIKE WANTS TO ADD A LITTLE HEAT TO MAKE THEM MORE FLEXIBLE. SO 150 DEGREES IN OUR POWDERX OVEN FOR FIVE MINUTES WILL DO THE TRICK. BY THE WAY THE SUN WILL DO JUST AS WELL. (MIKE S.)>> YOU DON'T HAVE TO WORRY ABOUT IT CRACKING EITHER.

(JOE)>> ADD SOME ADHESIVE PROMOTER AND A LOT OF TAPE. MIKE AND RICHARD CAREFULLY LINE UP THE MIDDLE WING PIECE. AND NOTICE HOW THE TAPE COMES OFF WITHOUT MOVING IT. (MIKE S.)>> THIS WAY THE TAPE GOES DOWN AFTER WE PUT IT ON.

(RICHARD)>> NO MISTAKES? (MIKE S.)>> NO MISTAKES!

(JOE)>> IT'S THE SAME PROCESS FOR THE SIDE PIECES AND FOR THE ROCKER PANELS. THEY GET A FEW SCREWS AS WELL. BEFORE THE NOSE GOES BACK ON, WE NEED TO INSTALL THE MAGNA CHARGER HEAT EXCHANGER IN FRONT OF THE RADIATOR AND CONNECT IT TO THE PUMP. (MIKE S.)>> WE'RE READY TO PUT THE FRONT CLIP BACK ON.

(JOE)>> THE FINAL STREET SCENE ADDITION, A CARBON FIBER CHIN SPLITTER. (MIKE S.)>> WE WANTED TO GIVE IT A MEAN ATTITUDE. WE WANTED TO GIVE IT A ROAD RACER LOOK. I MEAN THE ANDRETTI NAME WAS A GREAT ROAD RACER, AND SO WERE HOPING TO ACCOMPLISH A LOOK THAT WASN'T SO MUCH STREET CUSTOM BUT MORE OF A ROAD RACER AND I THINK WE'VE ACCOMPLISHED THAT.

(JOE)>> NO DOUBT STEVE GAVE IT THE ATTITUDE. IN A MINUTE WE'LL GIVE IT THE MUSCLE.

(ANNOUNCER)>> IT'S A NEW GENERATION SUPER CHARGER FOR THE NEW CAMARO, AND YOU'LL SEE HOW EASY IT IS TO BOOST AN ALREADY STOCK LS. AND LATER, RACING'S GREATEST COMPETITOR COMES TO THE SHOP TO TURN A FEW WRENCHES AND DISCOVER HOW MUCH HORSEPOWER HIS SIGNATURE SUPER CAR MAKES ON THE DYNO!

(MIKE)>> THE STOCK SIX POINT TWO CAMARO IS 360 HORSES STRONG AT THE WHEELS. GOOD, BUT NOT GOOD ENOUGH TO WEAR THE ANDRETTI SIGNATURE. TO GIVE IT SUPER CAR POWER WORTHY OF ITS NAME SAKE, MAGNAFLOW TURNED TO MAGNA CHARGER FOR ONE OF THEIR TBS SUPER CHARGERS.

(RICHARD)>> ONE OF THE REASONS WHY WE PICKED THIS SUPER CHARGER WAS THE FACT THAT IT'S A CALIFORNIA LEGAL SUPER CHARGER, WHICH PRETTY MUCH MEANS IT'S LEGAL EVERYWHERE. IN ORDER TO BE LEGAL, IT HAS TO BE EFFICIENT AND ONE OF THE KEY ELEMENTS OF WHY THIS SUPER CHARGER IS THAT WAY IS IT'S GOT AN INTEGRAL BYPASS VALVE. THAT BYPASS VALVE ALLOWS THE CAR TO OPERATE LIKE A NATURALLY ASPIRATED VEHICLE. THEN WHEN YOU GET INTO THE THROTTLE, WHEN YOU WANT THAT HORSEPOWER AND YOU TIP INTO THAT PEDAL, IT'LL DELIVER ALL THAT BOOST. AND THEN THE MINUTE YOU TAKE, IT GOES BACK TO NATURAL ASPIRATION MODE. IT BYPASSES ALL THE BELTS, AND PULLEYS, AND INTERNAL COMPONENTS, REALLY GIVE YOU THAT EFFICIENCY TO RUN LIKE A NATURALLY ASPIRATED CAR.

(MIKE)>> THESE ARE DIRECT BOLT ON UNITS THAT REUSE THE FACTORY THROTTLE BODY WITH A NEW FUEL SUPPLY MANIFOLD. WE KEPT THE STOCK HARMONIC BALANCER, BUT WE USED THE KITS DRILL FIXTURE TO DRILL A COUPLE OF HOLES TO INSTALL ROLL PINS TO PREVENT THE BALANCER FROM TWISTING ON THE CRANK SHAFT DUE TO THE EXTRA STRESS THE SUPER CHARGER PUTS ON THE DRIVE SYSTEM. ON EACH SIDE OF THE ENGINE WE DISCONNECTED THE MAIN COIL CONNECTORS AND REMOVED THE COIL PACK BRACKETS SO WE COULD MODIFY THEM, STARTING WITH REMOVING THE WIRE LOOM COVERS. THEN WE UNTHREADED THE OIL PRESSURE SENSOR FROM THE VALLEY COVER, REINSTALLED THE SENSOR, DROPPED IN THE NEW VALLEY COVER, AND THE NEW COVER BOLTS. A DAB OF LOCTITE SILICONE HOLDS THE NEW ORINGS IN PLACE. NEXT WE ATTACH THE NEW HEATER HOSES TO THE FIREWALL AND THE WATER PUMP. THE SUPER CHARGER'S INTAKE MANIFOLDS COME WITH NEW INTAKE MANIFOLD GASKETS. AND AFTER REMOVING THE TAPE COVERING THE PORTS, THEY WERE ALMOST READY TO GO ON. A LITTLE MAX FILM LUBRICANT ON THE SURFACES GIVE US SOME SLIDING MOVEMENT TO GET EVERYTHING LINED UP.

(RICHARD)>> READY?

(JOHN)>> LETS DO IT. SO WHAT DOES THIS WEIGH?

(RICHARD)>> IT'S ABOUT 65 POUNDS. CLOSE ON YOUR SIDE?

(JOHN)>> YEAH, YOU DON'T REALLY HAVE TO HAVE A LOT OF SPECIALTY TOOLS TO DO THIS.

(MIKE)>> THE SYSTEM COMES WITH BIGGER 52 POUND FOR HOUR INJECTORS TO FEED THE ENGINE AS IT GENERATES FIVE AND A HALF POUNDS OF BOOST. FROM START TO FINISH, INSTALLING THE SUPER CHARGER ON THE ANDRETTI CAMARO IS PRETTY SIMPLE, BUT IT TOOK US A FULL EIGHT HOUR DAY TO REINSTALL AND REMOUNT EVERYTHING FROM THE MODIFIED COIL BRACKETS, FUEL LINE, AND RESERVOIR BOTTLE. PLUS THE SIMPLE WIRING NEEDED TO CONNECT THE TWO INTER COOLER SENSOR WIRES TO THE MASS AIR FLOW SENSOR. WITH THE NEW TENSIONER PULLEY INSTALLED, WE REROUTED THE DRIVE BELT AND INSTALLED AND PLUMBED THE INTER COOLER PUMP. ONE TUBE CONNECTS TO THE RESERVOIR, ANOTHER TO THE INTER COOLER HEAT EXCHANGER. AND THERE ARE SEVERAL HOSES TO ROUTE AND CONNECT, LIKE THE CHECK VALVE SENSOR TO THE BRAKE BOOSTER. WE DID HAVE TO GET INTO THE FUSE BOX TO TAP THE INTERCOOLER PUMP HARNESS INTO THE FACTORY HARNESS. FINALLY THE AIR BOX, FILTER, AND COVER GO BACK ALONG WITH THE FAN ASSEMBLY, FOLLOWED BY THE HUMP HOSE CONNECTING THE AIR BOX TO THE THROTTLE, AND RECONNECT THE MASS AIR FLOW SENSOR. THE LAST STEP, THE RECYCLED RADIATOR COOLANT GOES BACK INTO THE RADIATOR AND WE TOPPED OFF THE RESERVOIR WITH A 50/50 MIX OF COOLANT AND DEIONIZED WATER. A FRESH OPTIMA YELLOW TOP INSURES EVERYTHING WILL CRANK UP. AND TO MAKE THE COMPUTER TALK WITH THE SUPER CHARGER, A QUICK TUNE BEFORE FIRE UP. ALRIGHT RICHARD, WE'RE COMPLETE.

(ANNOUNCER)>> SO WHO'S GONNA HANDLE THE CAMARO ON IT'S ROAD TRACK DEBUT? DO YOU HAVE TO ASK? COMING UP, MARIO ANDRETTI PUTS THE SUPER CAR THROUGH THE PACES OF SPEED, BRAKING, AND CARVING CORN.

(MIKE)>> WE'RE BACK AND DONE WITH THE HOW TO'S IN TIME FOR SOME HOW DOES.

(RICHARD)>> JOHN, FIRE THIS THING. ( engine fires )

(MIKE)>> THAT'S AMAZING HOW QUIET IT IS THROUGH THE EXHAUST, JUST CAT PIPES.

(RICHARD)>> YEAH, IT'S GOT NO EXHAUST ON IT.

(MIKE)>> NO EXHAUST, NO MUFFLERS ON THIS THING WHAT SO EVER RIGHT NOW. WELL RICHARD THOUGHT OF THAT TOO. IN FACT, THEY'RE HERE, AND SO IS MARIO.

(RICHARD)>> THE WHOLE PURPOSE OF THE PROJECT WAS, WHICH IS TO CREATE A SUPER CAR.

(MARIO)>> IT IS REALLY COMPACT TOO. I MEAN IT LOOKS LIKE YOU DIDN'T HAVE TO MODIFY THE HOOD.

(RICHARD)>> NO!

(MARIO)>> IT SEEMS LIKE ALL THE POINTS THAT I WOULD THINK WOULD NEED TO BE IMPROVED TO TAKE IT TO THE NEXT LEVEL ARE TOUCHED ON. YOU KNOW, SUSPENSION WISE, AND THE BRAKING, AND BASICALLY BRINGING THE RIDE HEIGHT DOWN FOR BETTER STABILITY. SO YOU COUPLE THAT WITH THE EXTRA HORSEPOWER IN THE ENGINE AND THE SUPER CHARGER, IT'S DARN GOOD TO ME. AND DRIVE SHAFT TOO I UNDERSTAND.

(MIKE)>> RICHARD COVERED THAT AS WELL. THE ADDED HORSEPOWER COULD BE TWO MUCH STRENGTH FOR THE TWO PIECE SHAFT.

(MARIO)>> YOU KNOW, I COULD SEE SOME EXPLOSIONS HERE.

(MIKE)>> SO WE GOT THIS ONE PIECE ALUMINUM UNIT FROM THE DRIVE SHAFT SHOP. IT'S GOT BILLET FLANGES AND A FULL ROTATING COUPLER. ANOTHER PERFORMANCE UPGRADE COMES FROM MAGNAFLOW WITH THIS THREE INCH MANDREL BENT CAT BACK SYSTEM. THE MUFFLERS ARE 20 PERCENT SMALLER THAN STOCK, WHICH INCREASE FLOW.

(MARIO)>> THIS IS REALLY, REALLY A NIFTY PACKAGE. I MEAN I LOVE THAT LOOK.

(MIKE)>> THIS EXHAUST COMBINATION WILL GIVE US A NOTICEABLE INCREASE IN HORSEPOWER, AND WE'RE ABOUT TO FIND OUT. AFTER THESE CLASSY, YET SUPER LIGHT WEIGHT, 20 INCH HRE WHEELS AND LOW PROFILE, RATED FOR HIGH SPEED, PIRELLI TIRES. ( engine revving )

(MARIO)>> WELL YOU KNOW, THAT'S MUSIC TO MY EARS.

(RICHARD)>> A FINISHING TOUCH.

(MIKE)>> WE'VE DYNOED SEVERAL STOCK CAMAROS. AVERAGE WHEEL HORSEPOWER IS 360. MARIO'S SUPER CAR, 475 HORSEPOWER, 480 TORQUE.

(MARIO)>> POWER REALLY WENT UP, A BIG PICK UP.

(MIKE)>> WE ALMOST HATE TO COVER THAT EXHAUST BUT STREET SCENE DOES IT WITH STYLE. NOT TO BE OUT DONE, RICK DOES HIS MAGIC ON THE HOOD. HERE'S THE FINISHING TOUCH.

(MARIO)>> THIS IS THE WAY IT SHOULD LOOK.

(MIKE)>> YEAH, BUT HOW DOES IT FEEL? THIS THING HAS GREAT ACCELERATION, I'M REALLY SURPRISED. GRANTED, THIS WON'T TEST MARIO'S LIMITS, BUT TAKE IT FROM ME, THIS SUCKER'S FAST. THE FRONT END FEELS SUPER.

(MARIO)>> YEAH, IT REALLY DOES. I'LL JUST THROW IT IN HERE.

(MIKE)>> SLINGING WITH MARIO IS A THRILL OF A LIFE TIME, AND A GREAT HONOR TO BE A PART OF HIS CAUSE.

(MARIO)>> WE'RE RAISING SOME FUNDS FOR THE WOUNDED WARRIORS. AN INJURY IMPACTS NOT ONLY THE INDIVIDUAL, BUT THE FAMILIES, AND THEY CANNOT BE FORGOTTEN. AND I THINK WITH THIS, WE WILL RAISE SOME MONEY TO HELP THAT CAUSE. IT'S A SUPER CAR FOR SURE. IT FALLS INTO THAT CATEGORY.

(JOE)>> NOW THAT IT'S OFFICIAL, WHAT DO YOU THINK?

(MARIO)>> HEY, IT'S GOT MY NAME ON IT NOW. QUITE HONESTLY I'M REALLY PROUD ACTUALLY.

(MIKE)>> WE'LL KEEP YOU POSTED ON THE AUCTION, SEE YOU NEXT WEEK.
Show Full Transcript