HorsePower Builds
Parts Used In This Episode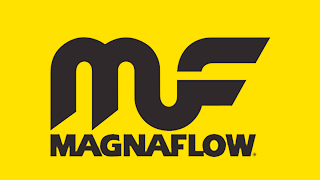 Magnaflow
Three inch crossmember back system for GM A-Bodies, 100% Stainless Steel tubing, Tru-X crossover pipe.
ARP
Head bolts, rod bolts, oil pump driveshaft, accessory kit.
BBK Performance
Cold air intake kit.
BBK Performance
Long tube ceramic coated header.
BBK Performance
Short mid x-pipe with catalytic convertors.
BBK Performance
Twin 62 MM Throttle Body.
BBK Performance
Underdrive pulley set.
BLP Products Inc.
Custom carb, 1432 CFM Holley Dominator style carb.
Crane Cams
Camshafts, springs and retainers.
Dupli-Color
Chevrolet Orange engine enamel.
Eagle Specialty Products
Stroker rotating assembly, H-beam rods, Arias pistons, Speed Pro bearings.
Edelbrock
600 CFM Electric choke Performer series carb.
Edelbrock
Cam kit with lifters and lube, Timing set, & Pushrods.
Edelbrock
Mechanical fuel pump.
Edelbrock
Performer EPS intake manifold with oil fill tube.
Eibach
1.3 Front/1.4 Rear lowering springs.
Federal-Mogul Corporation
Exhaust gaskets, intake gaskets, head gaskets, fuel pump gasket, plate to block gasket, rear main seal, valve cover gaskets, timing cover gasket, water neck gasket, oil pan gasket.
Federal-Mogul Corporation
Sealed Power .030 pistons, .030 rings, cam bearings, main bearings, rod bearings.
Fidanza
Chrome moly driveshaft.
Huntsville Engine and Performance
Porting and polishing heads, fitting block for machine work.
Loctite
Loctite sealers, thread locking compounds, gasket making compounds.
Mr. Gasket
Oil filter spin-on adaptor.
Pro 5.0
Short throw shifter.
Summit Racing
Carb studs, Air Cleaner, Distributor, Balancer and Flexplate with bolts, roller rockers, timing cover, timing tab, headers, ALT. bracket, oil pump and pickup, & World Products cylinder heads.
Summit Racing
Electric water pump by Proform.
Taylor Cable Products
Thundervolt 50 spark plug wire set.
Tire Rack
19 x 8.5 ASA JH9 245/45R19 Yokohama Advan S4.
Zoom Performance
Flywheel, clutch, pressure plate, alignment tool.