Carcass Featured Projects
Carcass Builds
Parts Used In This Episode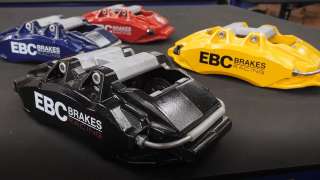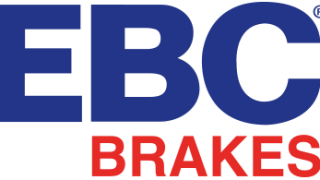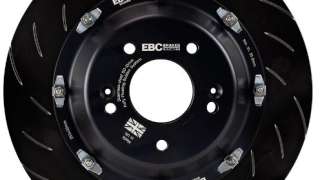 EBC Brakes
EBC Fully- Floating 2-Piece Brake Rotors
Goodwood Festival of Speed
Goodwood Festival of Speed
Episode Transcript
(Jimmy)>> You're watching Powernation!

[ Music ] [ engine revving ] [ Music ]

(Jeremy)>> Hey guys, we are getting out of the shop today. We've been invited by a couple of friends of ours to go check out one of the world's largest automotive spectacles. Now whether you're into vintage or modern automotive performance the Goodwood Festival of Speed has everything that you're looking for.

(Jimmy)>> The only problem is it's not in the US. So we're gonna have to do a little bit of pond hopping if you know what I mean. ( )>> It brings together all these people. ( )>> Such a huge range of cars here. ( )>> Everywhere you looking your head's gonna explode. [ engine revving ]

(Steve)>> Goodwood for me is the home of automotive in the UK. It expresses everything about automotive. The passion, the noise, the smells, it's just great! ( )>> Where to start. Goodwood is stand alone. There's nothing like Goodwood on the planet. ( )>> It's just a brilliant, brilliant event. ( )>> You just see stuff you don't see anywhere else. ( )>> Speed baby!

(Jimmy)>> While we're here in England we have to check one event off our bucket list, which is the Goodwood Festival of Speed, where automotive culture, history, and technology come into one place.

(Steve)>> Goodwood is the pinnacle show in the UK. It brings together everything about automotive aftermarket, manufacturers, as well as the infamous hill climb. So you get to see all kinds of vehicles that you wouldn't see anywhere else in the world.

(Jeremy)>> So we're gonna go do a little walk around and see what's all out there.

(Viggo)>> I work for Koenigsegg as a development technician. Of course 2,300 horsepower is quite the big sales point, and also 2,750 newton meters of torque in a four seater that is probably one of the craziest things I've ever seen. Two of the middle cup holders are heated, and same for the back. We have four full size carry-on bags. The biggest carry-on bags you're allowed to have on a plane fitted in the trunk right behind the engine. So with the a press of the button either on the key or inside the car, or the door button, will automatically open or close the doors. ( )>> We're very proud to be here at Goodwood again. We are from the factory in Stuttgart, and we have some cars with us here from the collection of the company. Very important, we have one of the most valuable cars in the world with us here today. It's a 300 SLR. This is the car, the famous Uhlenhaut Coupe, was sold for 135 million euros. So we have the sister car with us here, the open version of the famous 300 SLR Stirling Moss. Won the Mille Miglia in a car like this in 1955 in a record time of only 10 hours for 1,600 kilometers, 1,000 miles at the Mille Miglia. So probably it's the most valuable on the whole festival area.

(Max)>> I'm the technical manager, operations and logistics for motorsports. What we have on this particular car, it's our speed six code. Car zero recreation, continuation vehicle. So it's based off the 1930s old number three model that won Le Mans in 1930. Every single part all the way down to these splits in the bolts are built and manufactured as per 1930. The chassis number itself is a continuation of the chassis from back in the 1930s as well. This is cellulose rather than modern two part paint. Keep the authenticity of the car and what we want for 1930s model. This car will now go into full validation program and we're working very closely with Middlebrook to do the validation. We then start to build our 12 customer vehicles. Every single one was sold out this time last year with Goodwill Festival of Speed, and three years ago similar to the blower. The demand from the audience is pushing this program rather than a full push from the manufacturer.

(Jim)>> So this is an Ultra Four race car. This is the Swiss Army knife of motorsports. If you think it it can do it. LS-7, so seven liters producing about 650 horsepower, four speed automatic transmission, electronically controlled. Then we've got the fantastic Spydertrax axles under there. This is the latest generation. Then we've got the Foxx suspension keeping us upright, and these massive Maxxis tires that gives the traction we need when we're on track. There really is nothing quite like these vehicles. [ Music ] There are multiple different pad options with EBC, but we always use the blue pads. They give us the best of everything. They work in the dry, they work in the wet, and again we talk about it, durability. They're still there at the end of the race, and that's really important. Other pads we've used throughout the years wear down, we lose brakes halfway through the race. We can't have that if you want to win, and that's why we use EBC.

(Joshua)>> Well it's the first time we've been here, and so we do loads of shows up and down the country throughout the year. This is one of the biggest ones in the UK. So we're pushing out a lot of new stuff in the US now. Recently released a big brake kit for a Corvette, which was quite big in the American market, and we're pushing out loads of new products for the bigger muscle cars, American muscle, cause obviously that's massive over there. So that's what we continue to try and push.

(Jeremy)>> Coming up, we'll show you more motorsports action from the Goodwood Festival of Speed. Plus find some American flare as well.

(Jeremy)>> Even though the rain has moved in it's not gonna slow these people down from having a whole lot of fun. Have you ever heard of SEMA or The Indy 500? It's a combination of that plus a whole lot more. [ Music ] ( )>> Why Nascar? ( )>> I've loved it since I was eight years old. I was hooked, and once you're hooked that's it. It's got to be Nascar and nothing else.

(Jimmy)>> One thing I really wanted to see here at The Festival of Speed is this Garage 56 Chevrolet Camaro, and while it started out as a Nascar Cup car it's gone through a ton of development to take it to the next level and it's already competed on an international scale.

(Chad)>> Really an honor to have the Garage 56 car here and then represented by Hendrick Motorsports.

(Jeremy)>> What was the feeling like at Le Mans when you guys were out there running, and having the car, and just the big presence it had there?

(Chad)>> It was a lot of fun. I don't think anybody could have predicted what it was going to do and how it would show. But we felt confident the performance was gonna be good, and we felt we could go and actually represent well, but we just didn't know what the on-track presence was gonna be like. As soon as we got the car on track, and it was able to start making laps, the fans just gravitated towards it. Our pit crew did a phenomenal job, and just everybody at Hendrick Motorsports did great.

(Jeremy)>> It made such a big splash, and everybody's been talking about this car.

(Chad)>> It's been the same since we arrived here. Everybody is coming and says what a big time they had watching it on television. Many people, Emerson Fitipali spoken about it, everybody's talked about what a great show it was. ( )>> This is Skoal Bandit. This came off the racetrack in 1988, and it's the way it was at that point in time. This car was owned by Burt Reynolds, the actor, and his stuntman Hal Needleman. Harry Gant was the driver, and this car won lots of Nascar races. It's as it was, and it's beautiful.

(Jeremy)>> There's so much to see and so much to do here at Goodwood Festival of Speed, and you always seem to graft toward what your favorite cars are, and for me it's definitely the old iron, or the vintage iron, like this 1932 Bentley right here. This is actually a Le Mans winning race car, and it's definitely one of my favorites. ( )>> We're all RAF. This is a Goodwood charity car. I'm building a charity car for 30 years of Goodwood in 30 hours. So it's a bit of a push. The lads have done eight weeks of really hard prep cause obviously the car's done 150,000 miles. So we're basically doing a nut and bolt restore on the whole car.

(Jimmy)>> And I see here this is for fire extinguishers, or you've got a kill switch. ( )>> A couple of lads are just putting that on now. These have to be installed. As part of the scrutineering you have to have these. One is for your fire extinguisher. So these run inside the engine. You have four in the engine, you have two in the cab, and then the other one is a kill switch. That runs free to the battery and kills all power to the whole car. We run EBC on our R-2, and they're the best brakes, let's be honest!

(Stuart)>> I'm Stu Egdell. This is my 2-JZ powered S-14. It's powered by a Toyota 2-JZ. It runs 608 horsepower at the wheels. It's fully caged, full competition spec car. It's pretty quick and it stops really well. I've been working with EBC for 10 years plus now. They are exactly what they say on the tin. They're an amazing product. Plus they're local, UK, and they live two seconds around the corner from where I live. So I can see their factory when I'm out walking my dog.

(Jimmy)>> I've seen some really cool cars out here. Some that I've really wanted to see in person, and they were even better than what I could have imagined.

(Jeremy)>> It's been 75 years of Goodwood, and you can just tell by all the people out here that everybody wanted to come and enjoy this, and that's what we're gonna go do for the rest of the day.

(Jimmy)>> We head over to the EBC headquarters to see what goes into developing their line of big brake products.

[ Music ]

(Jeremy)>> EBC has been around for 40 years manufacturing durable brake pads for just about everything. A little over seven years ago they started their new EBC Racing Division where the main goal was to produce high quality high performance balanced brake kits and pads for track days and race situations. Last year they introduced a new six piston caliper to the market, and we wanted to take a closer look at the process they used for new products like the ones we're gonna be using on our '72 Road Course Camaro, and that has landed us here at EBC Brakes in Northampton, UK. And you know James and everybody here have helped us out a ton of times in the past. If you guys remember one of our very first projects, which was Baj-awesome. This really cool side-by-side that Jimmy and I got to put together. We ran their brake pads and their rotor setup on that, but it also goes beyond just us and Carcass. The guys in Detroit Muscle have built two separate Mustangs, all the way to the guys in Music City Trucks that put together a really killer F-150 that made it all the way to SEMA. EBC Brakes comes up with all different types of products for new applications all the time, and how does that stuff get developed?

(Jimmy)>> Right here in the Center of Excellence. [ Music ]

[ Music ] I'm here with Stephen, who is the race development manager here at EBC. So what exactly can you tell us about what happens in this building.

(Stephen)>> This building is our Center of Excellence. In here we develop all of our new kits. Anything that's gonna be added to the range will pass through this facility at one point or another. So the first step for us is sourcing a vehicle. Once we've sourced the vehicle the vehicle will come in, be put on the ramp, all of the o-e components taken off. We will then 3-D scan the corner of the vehicle that we're working on, and that data will then be sent up to our design engineers in the CAD office. All cars will come back in here at one point or another to have a final trial fit, and then after that and after we're happy and done our own testing the car will then leave and the products will then be released to the world.

(Jimmy)>> So you've had hundreds of cars in and out of here at this point?

(Stefan)>> We have and we're gonna have hundreds more.

(Jimmy)>> So you have a car on the lift right now. Can we see the first step happen?

(Stefan)>> Of course, so the first step for us is to scan the front of the vehicle.

(Jimmy)>> Let's see it. So I see that we have this front corner torn apart. Can you explain exactly what we're doing here.

(Stefan)>> So once we've taken all of the o-e components off of the vehicle we had to do a 3-D scan. What this allows us to do is get a very accurate model of the vehicle's uprights, hubs, ball joints, and anything that may get in the way of us designing a kit. After this we take that model and we give it to our design engineers in the CAD department and they can then produce the kit for us and manufacture the parts.

(Jimmy)>> So 3-D scanning all the components like this is just more accurate and faster than measuring everything by hand.

(Stefan)>> Yes, it's a lot more accurate and it is a lot quicker. It's given us the ability to get a lot more vehicles in and out of the center of excellence and means we can release more products.

(Jimmy)>> And you mentioned you guys have a design engineer that does all the CAD.

(Stefan)>> We do, we have one of our design engineers upstairs now. His name's Mike. Let's go and see him. [ Music ] So this is Mike, one of our design engineers. So from this point we've done 3-D scan. That will then come up to Mike and he will model it in his CAD software. From that point forward he'll refine the model, check that all the measurements that we've gathered are accurate, and he can then start to design every component that goes into our brake kits. The other additional thing that Mike can do is he can actually assemble all of the components in the cab to make sure that they fit before we trial them to the vehicle.

(Jimmy)>> So once he gets all the components designed and sorted out then where does it go?

(Stefan)>> You'll have to go to speak to Mike in c-n-c about that.

(Jimmy)>> Mike in c-n-c, alright, I'll go see him. Mike, I've been told you are the guy that runs this machine shop. What can you tell me about it?

(Mike)>> We've been here six years. We've been producing floating discs, rotors, and big brake kits.

(Jimmy)>> And all of that is done on these five machines here?

(Mike)>> Yes we produce the brackets, the hubs, and the calipers in this department. So this is the race department machine shop.

(Jimmy)>> And the part we're particularly interested in is the six piston calipers. We are getting a set from EBC for our Camaro, and all the operations are done on these machines. How many operations are there?

(Mike)>> There's two operations for the caliper main operations. Then we do a secondary one where we put the platforms on for the bolting up to keep it nice and square. So we do an Op-10, which does all the internal, and then we do an Op-20, which does the external. They take approximately three hours 40 minutes to produce per vehicle.

(Jimmy)>> So that's a left and right?

(Mike)>> That's correct.

(Jimmy)>> So you get the program from the guys upstairs and then you run the machine start to finish? Do you give them any feedback, like if you see an operation that can be improved or something.

(Mike)>> Constantly! I draw on my experience of many years of engineering.

(Jimmy)>> So you just keep iterating until you can refine the process and make it as fast and accurate as possible?

(Mike)>> Yes, and as easy for me as possible!

(Jimmy)>> Cause you're the only guy in here. You are the guy that produces it.

(Mike)>> If you pick up an EBC performance brake kit you know that I made those bits.

(Jeremy)>> Up next, we show you the final process of manufacturing EBC's big brake kit.

(Jeremy)>> So now we're upstairs. The car has been scanned, been run through CAD, c-n-c process, and even the parts have been anodized. Now Stefan what kinda happens up here and how does this all work?

(Stefan)>> This is our race assembly department, and up in this area our assembly technicians will build each component of our big brake kits. In this section over here our two piece rotors are built, and over in that section all of our calipers are full piston calipers or six piston calipers. They'll all be assembled and pressure tested. Each component in this area gets built by hand and tested before being sent out worldwide.

(Jeremy)>> That's pretty awesome. Do you think we can follow along and see how all of this works.

(Stefan)>> Absolutely!

(Jeremy)>> The floating rotor starts by attaching the anodized and laser etched aluminum valve to the high carbon cast iron friction ring using a set of bobbins. This two piece assembly allows for the rotor to expand and contract independently of the hub due to the high temperatures caused by spirited braking. This reduces stress and a tendency for the rotor to crack, extending the life of the rotor. Another benefit to this floating rotor setup is when the friction ring becomes warn it can be disassembled, the aluminum hub and bobbins can be reused, and you just replace the outer ring, which lowers the costs in the long run. The aluminum six piston calipers assemble by hand as well, starting with the crossover pipe and the bleed nipples. The lightweight hard anodized staggered pistons are installed, and these piston noses are designed to reduce heat transfer through the braking hydraulics. All the pistons are inserted with a high temp fluid seal coupled with a full dust boot seal to prevent against road grime and debris. [ Music ] The caliper then has the stainless steel abutment plates installed. [ Music ] Followed by the high strength case alloy bridge for extra rigidity. The bridge also allows for easy and quick pad replacement. Once assembled they are bench tested to 2,500 p-s-i to check for leaks and structural integrity. They are coated in a teflon polyester coating that is resistant to high temperatures, keeping the caliper looking great for years to come. Plus they come in four race ready colors. So now that everything is assembled upstairs what happens down here.

(Stefan)>> So down here this is the final stage of our development, and what we'll do is a trial fit. What we're looking for here is to check that all of the clearances and tolerances that we've measured initially have been met with the final product. We're checking for any clashing and any interference with the o-e components. After this step all there is to do is go on a road test.

(Jeremy)>> So you get to take this thing for a test drive?

(Stefan)>> We do!

(Jeremy)>> Can I come along! We'll let him button it up and then we'll take it out for a little rip. [ Music ] [ engine revving ][ Okay, so good set of pads, rotors, calipers in the car, and we're driving on the wrong side of the road. It gets me every single time. What are you looking for as we go out here?

(Stefan)>> So recently we put a lot of time into testing and developing all of the components already. So we know that there's going to be nothing that we need to test with each individual component. It's more of a test of the overall kit. So all we're testing for really is are there any noises, is it doing everything it should, is it stopping. Then once we've got through those final stages of testing we'll release the kit to the public.

(Jeremy)>> It's that simple.

(Stefan)>> We do all of the calculations on the p-c's at work before hand to work out the brake torque increase. So we know that the kit that we're developing for the car is suitable. So it's literally just a case of making sure that we can stop, making sure there's no noises, and making sure that everything works as it should.

(Jeremy)>> So you can release it the people.

(Stefan)>> Absolutely! It's always nice to feel the increase over standard and to feel how well it works in comparison to the o-e.

(Jeremy)>> There's such a big difference when you look at the physical size of your six piston calipers versus what o-e is. It's just unbelievable what a physical size can do, change, and just make the car react differently.

(Jimmy)>> So Jeremy might be having fun but I think I'm gonna have a little more fun. [ engine revving ]

(Jimmy)>> We've had a great trip out here in England and we want to thank our friends at EBC for having us out, but this road trip has to come to an end. So now it's time for us to get back in the shop.
Show Full Transcript