Why Every Garage and Shop Needs This 2-Post Symmetric Lift
When you take working on cars, trucks, and SUVs as seriously as we do, then you understand much space can be a commodity. You only have so much room to work in and you can't always use a creeper every time you need to get under the car. You'll see us upgrading exhausts, swapping out brake rotors, changing drive shafts, and the list goes on and on. So rather than working harder, we'd prefer to work smarter by using the AL-12C 2-post lift by Advantage Lifts.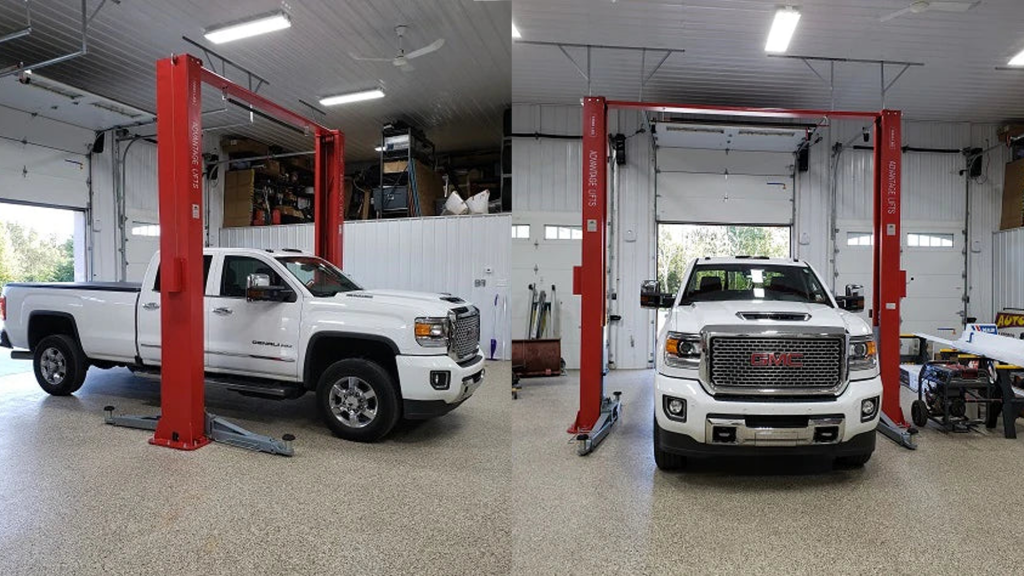 What makes this 2-post lift a main attraction in our shops is that since we have such a wide variety of projects coming in and out of here, it can handle pretty much any vehicle we throw at it. With a lifting capacity of 12,000 lbs, built with industrial grade steel, and equipped with four universal foot pads made from polyurethane, it can safely raise the smallest cars to the larger trucks into the air with ease.
Just check out some more of the AL-12C's specs below:
Lift Type
Overhead
Capacity
12,000 lbs
Assembled Dimensions
11′ 10″ Tall
12′ 11″ Wide (with motor)
Long
Shipping Dimensions
4′ 1″ Tall
1′ 8″ Wide
12′ 3″ Long
Shipping Weight
2,400 lbs
Motor
240 Volt 20 Amp
Lift Configuration
Symmetric
Arm Type
2 Stage Front/Rear
Rise Height
72.75″ – 6′ 1″
Overall Height
143″ – 11′ 11″
Overall Width
157.33″ – 13′ 1″
Drive-Thru Clearance
119.25″ – 9′ 11″
Front Arm Reach
37″ – 55″
Rear Arm Reach
37″ – 55″
Min. Pad Height
4.5″
Floor-to-Overhead Switch
137″ – 11′ 5″
Max Clearance
6′ 2.75″
Inside Columns
130″ – 10′ 10″
Speed of Rise
Approx 43 seconds
Ceiling Height Required
144″ – 12′
To Front Obstruction To
144″ – 12′
Rear Obstruction
144″ – 12′
Read More from PowerNation
Latest PowerNation Episodes