Watch Tesla's Semi Embark on a 500-Mile Journey on a Single Charge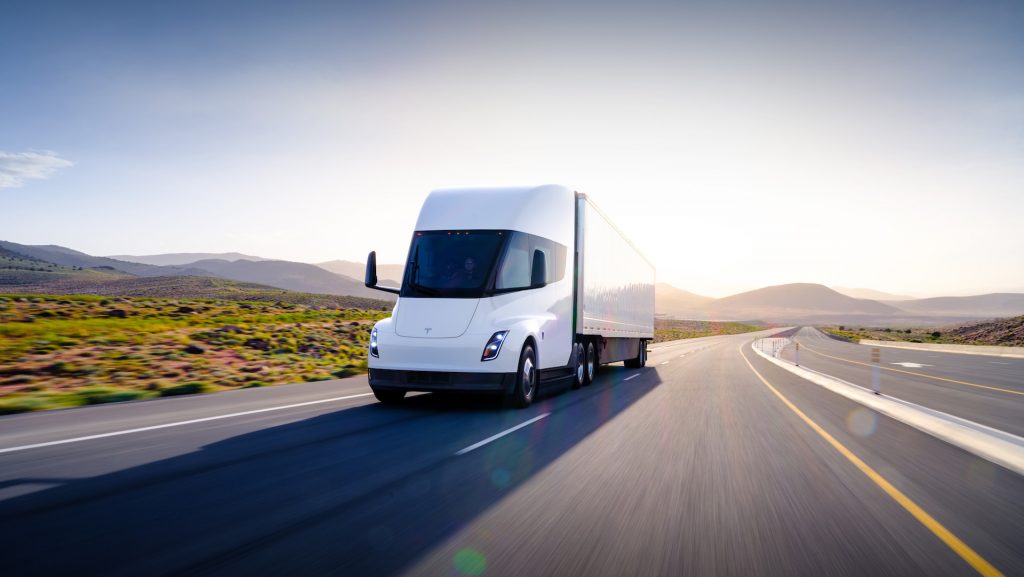 Tesla's fully-electric semi-trailer truck, aka "Semi" is officially on the road and began running deliveries for clients.
Its first customer, Pepsi, put in an order for 100 of the Semis after its official debut in 2017. Other companies that have put in orders for the fully EV semi-truck include Budweiser and Walmart.
The truck, which features a central driving position, is built on a tri-motor powertrain. With one motor at one rear axle designed for hauling lighter loads and two motors at its second rear axle for greater acceleration, Tesla claims that its Semi is three times more powerful than that of conventional diesel trucks.
In a video shared to Tesla's social media, we are presented a timelapse sequence of a Semi embarking on a 500-mile journey from the plant in Reno, Nevada while hauling 81,000 pounds off of a single charge.
The Semi is able to accelerate from 0 to 60 mph in 20 seconds with a max gross weight of 82,000 lbs. Without any cargo, the Tesla Semi can travel 0-60 mph in 5 seconds and drive a mile using less than 2 kwh of an electric charge.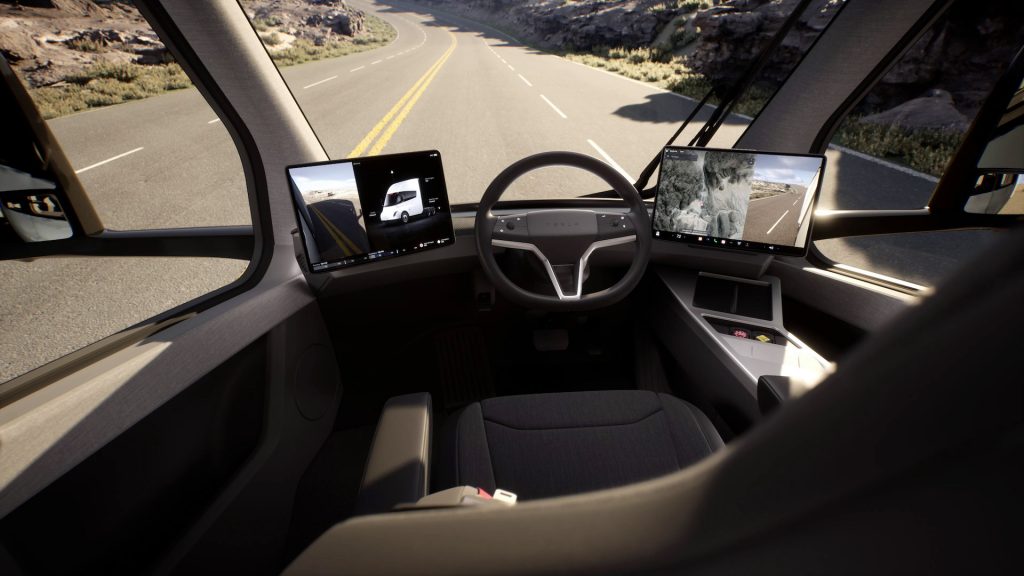 Tesla has not revealed the actual size of its battery but claims that it can reach a charge of 70% in 30 minutes using a one-megawatt charger (1,000 kW) built specifically for the Semi. Elon Musk has previously stated that the one-megawatt charger will also be compatible with their highly-awaited Cybertruck.
Orders for the Tesla Semi started in May 2022 and required a $20,000 deposit in August. The Semi had a starting MSRP of $150,000 for its 300-mile model and $180,000 for the 500-mile model, and there is a possibility that these prices may increase once they reopen reservations again.
Read More from PowerNation
Latest PowerNation Episodes